rmusic1


UNITED KINGDOM
Member since 7/3/10
Posts: 1105
Skill: Advanced Beginner



Date: 10/17/11 4:47 PM

I love this forum, and have found it really inspiring to have a place where no question is silly, and I never feel like I don't know enough. So I am hoping this is the right place for this post.

A few weeks ago I started a year long dress making class. For those in the UK it is a level 2 city and guilds course. If you aren't in the UK if it is equal to 5 gcse's (the exams students take normally when they are 16. A lot of people take 9).

I was really looking forward to learning more after having a break from courses to learn a bit more on my own.

I've been full of enthusiasm at each class (sometimes maybe a little too interested!) but have noticed in each class, particularly today, that whilst I may have the technical skills to keep up I am nowhere near as artistically or factually as well informed as the other learners.

I'd felt quite proud of my (set as homework) line drawing of what I wanted to make (having very little drawing ability) which I'd copied over a traced body. Then I watched as all the other students explain how they had researched the whole history of the trouser or created water colour/free hand drawn pictures of things they liked.

I don't have a hope of ever being able to do that because, to be honest I will never have that innate artistic skill, nor do I have the years of knowledge regarding different designers and how they all fit together.

To top things off the tutor went through what everyone else had done, and skipped me completely. Yes, I had mentioned what I was going to make (during the course of everyone else talking about their planned projects) but we had been set homework and I wasn't asked to show mine until I politely asked if she wanted to see it.

Maybe I'm reading too much into things. I feel I have made progress in what I know since starting sewing 2 years ago, but I've come home feeling very much a complete beginner again, at least when it comes to the world of fashion.

Anyway, thanks for reading this very long post. It's helped me by writing it all down.


stirwatersblue


Member since 12/13/08
Posts: 4203
Skill: Intermediate
Body Type:


4 members like this.




Date: 10/17/11 5:17 PM

Oh, how frustrating! But try to remember that it's not a competition between you and the other students. Are YOU learning what you want/need from this course? You didn't say whether you're taking this with an eye toward professional dressmaking/designing, or just for your own interest. I think what you take away from this will depend largely on that. If you're taking the class to improve your own skills as a dressmaker, then it doesn't matter what the other students are doing, because they're not going to be in your sewing room with you. Be inspired by their work, and keep doing what you can to learn what you need.

If you are doing this as a professional, then now you know what you need to work on. You may never have the drawing skills they do--but you CAN put in the same kind of research and development of your ideas that they do. Is there anyone in the class that you get on well with? Perhaps you could have a study group, and talk through your design/development process together. You may have to "backfill" your knowledge gaps on your own to catch up--but at least you know what those gaps are.

Lastly, I find it's always helpful to remember that in any endeavor, there will *always* be somebody better than I am (someone has been sewing longer, has access to better fabrics, is more artistic, understands spatial relations, picks things up more easily, etc). But with practice and determination, I can improve and learn more and produce things that I'm very, very proud of.

Good luck!!

------
~Gem in the prairie

ShantiSeamstressing


Member since 6/11/10
Posts: 1983
Skill: Advanced Beginner



Date: 10/17/11 6:25 PM

Ohhhhhh, if there was a "like" button, I would "like" stirwaterblue's advice. How beautiful, and how true! (Now I need to save that piece of wisdom for myself, too.)

I can't say anything better than what she said. I truly hope you can approach the course with renewed joy and a very personal sense of satisfaction!

a7yrstitch


Texas USA
Member since 4/1/08
Posts: 6838
Skill: Intermediate





Date: 10/17/11 6:33 PM

Some instructors take a little winning over by some students. So, hang in there with her, she will ultimately recognize your desire to learn and will honor that commitment.

I don't think that you have to be able to draw an entire scene or produce a piece of art to be able to visualize or create a dress. Everyone has there own talent set; perhaps your talent set is one that will display itself more readily later in the class. Focus on what you actually signed up to learn. If you have time for the other research fine, if not, enjoy what the others have to share with you.

Some of the exposure to one side of the art (of sewing) will help you with the other side of the art (of sewing). Singing was not particularly my thing. I didn't know how to read music until I was 50+ and started taking piano lessons. Talk about a tedious start. I have fingers that can fly over a computer keyboard. Putting my fingers and untrained mind onto a piano keyboard was like turning a four year old loose in a bumper car. Then there was the humbling fact that a lot of teachers refused to be bothered with adult students and once you get started there will be 8 to 12 year olds that play better than you for a long time. They get it faster and their mom cleans the kitchen and cooks while they practice! Anyway, I've persisted and play decently. I will persist some more to play better. A bonus has been that now that I can read the music and have a better understanding of it, my singing has improved. I suspect this will all be much the same for you. For an embarrassingly long time I actually had to translate the notes to be able to play them. Then, I crossed the threshold and I can think in the language of music. Once you start absorbing what the class has to offer, the garment line drawings should come easier; and, who cares if you can draw the tree in the background? Hang in there. My piano teacher even grudgingly admitted after time that I surprised her and that she doesn't typically like to work with adult students, too late, too old, blah, blah. Well, gee, they say we should strive to learn new things always. Go for it, enjoy yourself, be the turtle that wins the race. Even if the teacher never says one single word to you it sounds like it will be a great learning opportunity. While the teacher is busy ignoring you and the other students are presenting their ideas it might be fun to roughly sketch a part of the design that they are showing. You might attach their name to it and some notes from their presentation so no one misinterprets you motives. But, it would be great garment sketching practice. Bet you would start noticing an improvement after a few weeks and you would for sure no everyone's name. Best wishes, please don't let someone else's attitude leave a dirty footprint on your dreams.

------
I have no idea what Apple thought I was saying so be a Peach and credit anything bizarre to auto correct.

gramma b


USA
Member since 7/25/08
Posts: 3436



Date: 10/17/11 6:55 PM

I had 2 English pen-pals as a teen long ago, one who was done with our version of HS at 16 (based on testing) and went into the Royal Navy, the other got sent to college free. Interesting...I didn't know this system was still in place.

Sounds like this is more of an art/design course than sewing--what is your teachers' degree in?

glenj


AUSTRALIA
Member since 1/6/08
Posts: 802





1 member likes this.



Date: 10/18/11 4:58 AM

as you know, each of us has different talents.We all should accept that we may not be as good in one area as others,and may be better in others.
You went into this course with your own goals.Don't beat yourself up over what the others are doing ,concentrate on doing your best,YOUR BEST.
That doesn't mean you can't learn from the rest of the class,you never know,someone may be looking at your work wishing they could be more like you.

Good luck, and go easy on yourself

EleanorSews


Board Moderator
Member since 7/26/07
Posts: 5257
Skill: Advanced
Body Type:


1 member likes this.




Date: 10/18/11 10:34 AM

As others have agred, sitrwatersblue spoke eloquently. It truly is important to understand why you took this course and what you hoped to learn. Our plans do change in life and not always by our own design. While we need to be aware of what is happening around us, it is also important to focus on where we are going and how we will get there. We learn from everyone around us but should not judge ourselves based on everyone around us.

Be gentle with yourself. Life ought not to be a contest against others, but a journey we share.

------
"We don't see things as they are, we see them as we are." Anais Nin

"Attitude is the difference between an adventure and an ordeal." unknown

Mufffet


Vermont USA
Member since 8/14/05
Posts: 12352
Skill: Intermediate

1 member likes this.




Date: 10/18/11 10:39 AM

:) Get what you can out of the class. Not all instructors bond with all students. I took a class here on PR, actually two classes and found that I didn't really care for the instructors. Not their fault, not mine, it's just STYLE. (They weren't our late and wonderful instructor, Shannon, and they couldn't help that).

Your worries here don't mean you can't benefit from the class.It also, as several others have said, isn't relevant what skills all those others may be perceived to have.You sound like a person who will benefit in the long run because you care, and you want to progress and learn. HANG IN THERE!!

------
"Be kind whenever possible. It is always possible."
--Dalai Lama

I have sewing machines

rmusic1


UNITED KINGDOM
Member since 7/3/10
Posts: 1105
Skill: Advanced Beginner



Date: 10/18/11 12:57 PM

thanks for all the encouragement. In answer to some of the previous comments. I am doing this for leisure not work so the only pressure is from myself.

I am something of a perfectionist and this can be both a positive and a negative thing. It helps me persevere but also means I can judge myself unrealistically. This happens in my job at work too.

My aim for this course was to improve my confidence and technical skills in dress making. I guess I hadn't stopped to consider that dress making is not just about making and altering someone else's patterns, but also thinking about why you like the design and the history behind it.

To be fair, this is not something that you would automatically consider doing when working alone at home on the latest dress/skirt. You like the design, maybe there are a few minor alterations you plan to do, but what else is there to dwell on?

The skills for dress making have not come naturally. I don't say this out of any "poor me" attitude, but I am not a naturally handy person. Like many others it has come through practice. I guess my reaction to being confronted with the above is not "here's something new to learn" but more, how much more there is I don't know.

I have known the teacher from 2 previous courses. The first was a year long beginners course which I loved. The second, a leisure course, where I did struggle with the fact others were just there to make one item, didn't sew much at home and were not as passionate as me about learning more.

I realised the course was not set at the right pace for me (a learning experience in itself) so thought this course was the right step. I must remind myself I am my own harshest critic and that the only loser out of this experience is me, if I let myself get too wound up.

The irony is that I'd never thought about designing my own pattern or doing a water colour, but when presented with someone else's work feel some how I should. I've long gone my own way with many things in life, thank you all for reminding me dress making should be the same. It is my choice and I get to decide.

Mufffet


Vermont USA
Member since 8/14/05
Posts: 12352
Skill: Intermediate





1 member likes this.



Date: 10/19/11 11:30 AM

Quote:
The irony is that I'd never thought about designing my own pattern or doing a water colour, but when presented with someone else's work feel some how I should. I've long gone my own way with many things in life, thank you all for reminding me dress making should be the same. It is my choice and I get to decide.



And you never have to do any of that! You can happily sew with your pattern collection. Or just pet your stash and patterns. HAAHHAHAa...no, I can relate to the not-being-handy thing, but sewing will grow on you too, so not to worry.

------
"Be kind whenever possible. It is always possible."
--Dalai Lama

I have sewing machines
Printable Version
* Advertising and soliciting is strictly prohibited on PatternReview.com. If you find a post which is not in agreement with our Terms and Conditions, please click on the Report Post button to report it.
Online Class
Fit the Tee to a T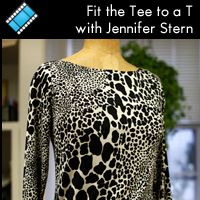 Online Class
Create a Jacket Muslin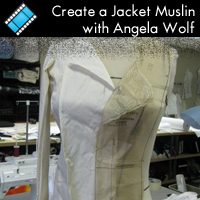 Skinny Bitch Curvy Chick SB322

by: NhiHuynh
Review
You Sew Girl Mod Bag Pattern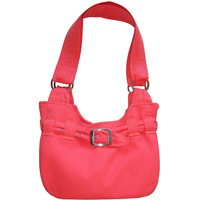 Pattern Details
Fit For Art Eureka! Pants that Fit Pattern
Pattern Details
Vogue Patterns 1312

by: Mimsy Boro...
Review