Jannerie


Advanced
OH USA
Member since 7/10/09
Posts: 147



Date: 10/27/11 5:12 PM

I am curious why so few machines have the capabilitily for multi-directional stiching. And for those who have it, is it worth having. Has anyone had problems with it?

I know the Pfaff Creative Vision has it. I am surprised the Bernina 820 does not.

------
Pfaff creative Sensation,
Singer 15-91,237,221,328K,301,301a,401,403,404,500,503
Bernina 630, 125jubilae
Viking 6020

SewBusy63


Intermediate
Member since 12/10/07
Posts: 4531





In reply to Jannerie



Date: 10/27/11 6:15 PM

The Bernina 830 has it. I've played with it but have yet to use it. I can see a lot of potential for my burp cloths and various projects I do. I find it works very well.

------
~Diana~

♥ Bernina 830E ♥ Bernina 1150MDA serger

✝The Lord is my Light and my Salvation: whom shall I fear? The Lord is the strength of my life; of whom shall I be afraid? Psalm 27:1✝


beauturbo

Advanced
CA USA
Member since 5/2/09
Posts: 3284





In reply to Jannerie

1 member likes this.



Date: 10/27/11 9:14 PM

If you mean being able to stitch more sideways and moving the fabric by the feed dogs just by jogging it over sideways, or even bidirectional at different angles (past your stitch width limitation of the needle swing and the mm length of the needle cut out slot in a stitch plate, I think it's most times just because it does costs a lot more to put that in a machine, and makes it a bit more complicated. Plus you need an electronic controlled needle bar and electronic controlled feed dogs (not just manual metal on metal pieces pushing on each other to do it) which means also stepping motors to do it, and so you don't most times see it on lots of machines made maybe before the 1990's most times.

Some machines I have had fun with, that have had that kind of thing, are a bunch of Pfaff's that could do "Maxi" feed dog up kind of stitches much wider than their needle swing, and if you had software you could actually program in and make more of your own up from just scratch too. I think most times feed dog driven up to maybe 60 mm tops.

Some Juki made machines for Elna and Singer have had that kind of feed dog driven kind of thing for at least a decade or two also, (even though you can't more program you own in , in the same exact way) on lots of their built in wider width feed dog up stitches. Most times maybe up to about 15 or even 40 mm wide sometimes. Some of those might have been Singer CXL machines, Singer XL1000, XL5000, XL6000 and elna Xquisit machines. Some even have built in more continuous as long as you wish kind of horizontal stitching (by the feed dogs jogging the fabric over sideways in just straight stitch and zig zag for however long you want- like 1 inch, 18 inches or just a mile.

How those do that there is kind of interesting, not only do the machine's feed dogs carry that fabric over sideways by more sideways feed dog movement then, but also the stitches get formed by the actual needle bar disengaging from the head back and forth and more hanging out and jumping in the air, until it's time for the needle bar to drop back into the fabric to make each stitch when you are sewing sideways like that. Juki should put that into some of their own machines labeled with their own name on them now- but I have not seen that at all yet. Maybe they are not expensive enough yet to be able to do that- I don't know.

How much anyone would use any of those kinds of things in a machine, just sort of depends on what kind sewing you like to do. I do think built in feed dog up fancy stitches over 9 mm or 7 mm wide in any machine are really neat and do show up way better than only 9mm or 7mm ones most times. Even more so if you choose to use thicker than normal thread. Also just much harder to keep stitch registration on, in stitching them out though, especially when the feed dogs are moving fabric backwards at the same time though, (as harder for machines to move fabric backwards with feed dogs moving like that) so you really do have to stabilize really good, and if a way to program in your own stitch points for that kind of thing, then you do have to plan or and allow for way more stitch compensation issues when you do that.

If a machine can stitch regular straight stitch and zig zag more sideways (moving the fabric towards the side pillar of a machine) with no back and forth feed up and down feed dog movement, I do like that, especially if you have a free arm too, because then you can get into smaller narrow areas like pant legs and sleeves and such, and even sew on patches and appliques that way, without even having to be able to turn needle down at all and pivot your fabric.

But, if you can drop your feed dogs or cover them, or just stop them from moving at all, you really could do that with just any machine and just move the fabric more free motion with your hands to do that anyways, if you really want to for some reason. So you don't really need any feed dogs or even feed dogs at all, even to stitch more directional or lateral, when it really comes down to it.

andye

Beginner
VA USA
Member since 5/9/09
Posts: 1879



Date: 10/27/11 9:28 PM

This is the kind of thing that would benefit from a video explanation. I'm surprised that I couldn't find anything on youtube about it.

------
Bernina B330
Feet: 1,2,3,3A,4,5,7,8,10,13,16,18,20, 29,32,35,37,50,64,70,71,82,85,86, 92



seaside sewer

Advanced
UNITED KINGDOM
Member since 6/23/09
Posts: 327



Date: 10/28/11 3:06 AM

My Brother QC1000 has it, and yes, I use it. For replacing trouser zips, difficult to turn items etc. Several of the Brother machines have 'directional sewing' [1500, 2000,2200,4000,5000] Some Viking models have 'omni-motion' [Ruby and Diamond] and the Bernina 200/730/830. There may be others, but those are the ones I know of.

------
Bernina sewing machines 750, 440, 215, 1008. Bernina overlocker/serger 1150MDA
Pfaff Creative Performance
Janome embellisher
Singer featherweight 221K white
Frister and Rossmann Cub 7

Sew4Fun


Advanced
AUSTRALIA
Member since 6/23/04
Posts: 4874



Date: 10/28/11 3:37 AM

My 10yo old Husqvarna Orchidea (aka #1+) has it and I use it quite a bit. I find it useful for darning jeans and other clothes in hard to get to areas. For holes in the knees of jeans I slip the leg over the free arm and I can darn/stitch sideways. This means I don't have to undo the leg seams to mend the jeans.

Edited to add: To answer your question about is it worth having? While I use it a lot and it is nice, I'm about to purchase a new machine and it's not on my must-have list. I can live without it. I personally consider it as nice-to-have but not a must-have.

-- Edited on 10/28/11 3:43 AM --

------
Belinda. Melbourne, Australia
http://sew-4-fun.blogspot.com/

Sewshable1


Intermediate
GA USA
Member since 8/24/02
Posts: 489



Date: 10/28/11 4:02 AM

my Pfaff 7570 has it,, and so does my Babylock Symphony

------
You can judge the true character of a man by the way he treats the people
who can do nothing for him


justgail


Intermediate
IA USA
Member since 1/19/06
Posts: 727



Date: 10/28/11 11:19 AM

My Viking Quild Designer has it. Yes, I do use it. It's great for mending, as it allows stitching in 8 directions (forward, backward, left, right, and 4 diagonals). I can stitch around a patch in a pants leg or sleeve without having to open a seam or fight with repositioning the garment. I *think* I could also create a decorative stitch and save in memory, but haven't explored that option.

added - It also uses the side-ways stitching for the larger stitch designs some of the D cards have.
-- Edited on 10/28/11 11:20 AM --

Artsewer

Intermediate
Member since 3/2/11
Posts: 1739



Date: 10/28/11 11:21 AM

Bernina 1630 has it.
Bernina 830, and I believe the 730
-- Edited on 10/28/11 3:38 PM --

------
Bernina 750Q, 635E, 380, 1630
Serger 1100DC

PattiAnnJ


Advanced
OH USA
Member since 12/3/06
Posts: 7217





In reply to Jannerie

1 member likes this.



Date: 10/28/11 11:27 AM

A "picture" is worth a thousand words.

It would be worth your time to visit your local sewing machine dealers for a demo.

I have this feature on my Baby Lock; used it and found it very ingenious.

------
"I don't give them Hell, I just tell the truth about them and they think it's Hell." — Harry Truman

"Improvise, adapt and overcome." - Clint Eastwood/Heartbreak Ridge
Printable Version
* Advertising and soliciting is strictly prohibited on PatternReview.com. If you find a post which is not in agreement with our Terms and Conditions, please click on the Report Post button to report it.
Sewing Basics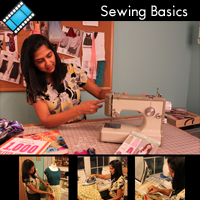 Fit the Tee to a T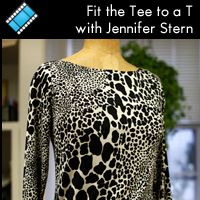 Other 02 2012 Sewing World

by: tracyH2
Review
Sew Chic Spin Skirt Pattern (ln1209)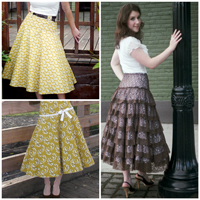 Buy Now
Sew Liberated Woodlands Shirt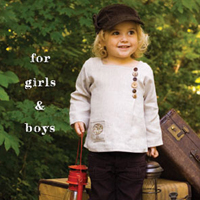 Buy Now
No Pattern Used 1

by: Saint Nolt...
Review