lakaribane


Beginner
HAITI
Member since 7/23/07
Posts: 2085



Date: 10/31/11 8:52 PM

http://sewing.patternreview.com/SewingDiscussions/topic/61988

1) The Backstory, for those who don't remember:

Back in July, I had posted on these boards, asking for advice from Petite Members on what brands/cuts of jeans to buy as a Petite.

Well, since then, I've bought some Levi's 512 Petite Tummy Slimming via the Mule Delivery System(1).

Why Levi's? Well, for both practical and sentimental reasons. Levi's are the first jeans I ever bought with my own money. Also, because Amazon.com sells them and I have never had a problem with that website. (My CC was hacked in Sept, ugh!)

2) My measurements:

I'm 1m53 (5'05")
Waist is 74 cm (29")
Hips are 94 cm (37")
Inseam, crotch to floor is approx 74cm (29")
Slight swayback (I should add this alteration to my regimen)
Low, wide behind (my pants have to be altered)^
RTW size is usually S or 6 (Banana Republic, Ann Taylor Loft etc.)
Pattern size is Burda 38/19, BMV+S is 10/12
I'm more hourglass in shape

3) Overview of the jeans:

Ok, so I bought bootcut and straight.

The Tummy Slimming is due to the cotton pockets being extended into the CF seam/fly of the jeans.

I initially bought 512 and 525 but the latter gave me a muffin top, despite (or because of) the wide elastic waist facing.

512 is at the natural waist.

Depending on the washes, you have 1 to 2% elasthane with the coton. Only one of the straight washes is, shockingly, 84% Cotton/14% Poly and 2% Elastane.

I read all the reviews of the different styles on Amazon.com before I bought the jeans.

3) My review:

On me, the 6 Petite Short is the perfect length for flats and sneakers like Keds.

The first pair was 6Petite Short and it fit so perfectly, I wanted to sleep in them!!!

The 6 Petite or 6M on some jeans is ideal for wedges and heels.

I have no gaping at the back waist, the thighs are slim, minimal bagginess at the back tight/below derriere, LOVE!

Some reviews mentioned size changes depending on wash. I have noticed this.

I bought mostly dark washes, from indigo to blue bell ("classic" denim blue). Unfortunately, it doesn't come in White so my Denim Set is not complete *sad face*

The most notable fit/size change is the Black denim. I got an 8P bootcut based on the reviews and it is still tight. I can breathe but the 6P would be torture!!!

The other tight fit is Deep Melody with 70s style pockets+flaps. Though it is a 6P like the rest, it does feel tighter than the others.


4) On other Petites:

I sold the 525 to my coworker and she loves it. It's a low rise with a slimmer fit. She's more of a rectangle so no muffin top. Yet, she does have gaping at the back waist.

I bought a pair of 512 bootcut 6PS for my SIL. We are close in height but she says she has to hem hers.

5) The Bad News

Since I received the last pair today, the Black denim bootcuts in 6P or 6M, I went on the levi.com website.

THEY NO LONGER HAVE A PETITE SECTION. Theoretically, they now sell by Curve ID and length.

Makes no sense to me!!!

Bad enough, when I was researching the 512, they only had 2 colors. I emailed Customer Service and they said to look in stores or elsewhere online.

I still don't get it. Wouldn't it be logically that the brand's own website be THE place to find all the styles and washes?

MORAL OF THE STORY:

I don't regret going a bit crazy in my jeans buying since this style seems to be on its way out. Carpe diem!

I'll try to take photos soon so you can see for yourselves how good the fit is.

ETA The Mule System is when you appropriate a friend of relative's suitcase space for your online shopping
-- Edited on 10/31/11 9:14 PM --

------
Fashion Maté, where I blog about what I (eventually) sew : http://fashionmate.blogspot.com
Addicted to Pinterest? Me too! : http://pinterest.com/lakaribane/

Lynnelle


Intermediate
MI USA
Member since 4/8/07
Posts: 2491
Board Moderator



Date: 11/1/11 7:32 AM

Thank you for following up and sharing your review. Problems with finding good-fitting petite-length jeans are the reason why I started sewing my own. I used to buy my jeans and pants from Lerner NY or Express, but it seemed to me as if their petite lengths got substantially longer. I don't think I'm shrinking in height (yet!), so they must have changed their basic block or something.

I have a severe sway back, full hips, and am 5' tall. Finding pants for me has always been a struggle and the motivation behind learning to sew.

The last pair of RTW jeans I bought were Levi's 515 Bootcut in a 12S. I found them on a whim while browsing at Macy's. They are the closest I've come to fitting well without making them myself! Wouldn't you know that I can't find them at Macy's anymore? Hmm..

L

lakaribane


Beginner
HAITI
Member since 7/23/07
Posts: 2085



Date: 11/1/11 9:30 AM

Lynnelle, making my own jeans is definitely on my To Sew list.

And look what I found!

Why do these brands work so hard to make us feel like freaks? Surely the Petite market is large enough to justify a section of our very own at the stores?

------
Fashion Maté, where I blog about what I (eventually) sew : http://fashionmate.blogspot.com
Addicted to Pinterest? Me too! : http://pinterest.com/lakaribane/

jannw


Intermediate
WA USA
Member since 9/3/06
Posts: 8552





In reply to lakaribane



Date: 11/1/11 9:52 AM

Congratulations on finding your jeans! I don't wear a petite size, but I did wear a lot of black jeans for work in garden centers. I always had to buy one size larger in black than in the regular blues. Very strange of them!

------
2009-113.25 yds
2010-115.5
2011-80.25+30+donated
2012 86.3 yds..
2013 21.0
Everyone who sews seriously has a stockpile of fabrics, because it is natural to purchase more than can be sewn in any one season" Singer, Timesaving Sewing, 1987



allycovey


Intermediate
AR USA
Member since 11/16/07
Posts: 1593



Date: 11/1/11 11:00 AM

It ceases to amaze me at how RTW just believes all women are the same size. If you are I don't know 5'6" with a 31" inseam or so happy days for you. Ohter than that you need to be a seamstress. I find a lot of long lengths that are 32" and that is supposed to be the tall size. And 29" is petite so we are all between 29" and 32" inches in leg length. only a thee inch difference.

marec


Intermediate
Member since 5/11/08
Posts: 4146





In reply to lakaribane



Date: 11/1/11 11:51 AM

Quote:
And look what I found!



Great find! I am with you on this-reading your measurements, I see we are similar in size and height. I have many years on you, and 1-2 inches on the waist and hip measurements Finding jeans to fit is very, very hard. Levis boot cut fit me well, and I sometimes find slightly used ones at thrift stores, and hem them.

------
my blog: http://kf-biblioblog.blogspot.com/
Sewing through my pattern stash-145
completed.

AdaH


Intermediate
IA USA
Member since 11/21/09
Posts: 2483



Date: 11/1/11 2:20 PM

I am a petite plus size and finding jeans that fit has been impossible for me. I am very short from waist to hips and have a thick waist.
So I wore jeans that didn't fit until I found Gloria Vanderbilt short jeans. The current style, below waist, has been wonderful for me as the top of the jeans is bigger to allow it to ride low. Of course on me that means that the waist fits me at my waist and with the bigger waist sizing they fit my thicker waist. How wonderful is that.
I am stock piling these jeans whenever I find them as once the style goes out of fashion I will no longer find RTW jeans that fit.
I do plan to make a pair of jeans, but as long as I have jeans that fit the need isn't urgent.

------
Ada


lakaribane


Beginner
HAITI
Member since 7/23/07
Posts: 2085





In reply to AdaH



Date: 11/2/11 9:22 PM

Quote: AdaH
I am stock piling these jeans whenever I find them as once the style goes out of fashion I will no longer find RTW jeans that fit.

I do plan to make a pair of jeans, but as long as I have jeans that fit the need isn't urgent.


Ada, you understand my plan so well, LOL! And we have the same impediment to jeans making!!!

------
Fashion Maté, where I blog about what I (eventually) sew : http://fashionmate.blogspot.com
Addicted to Pinterest? Me too! : http://pinterest.com/lakaribane/

lakaribane


Beginner
HAITI
Member since 7/23/07
Posts: 2085





In reply to marec



Date: 11/2/11 9:24 PM

Quote: marec
Finding jeans to fit is very, very hard. Levis boot cut fit me well, and I sometimes find slightly used ones at thrift stores, and hem them.


Well, I have to buy new, "thrift" in this country isn't very interesting. But with the tropical weather, I wear jeans in specific conditions : in the hills, in Dec, when travelling abroad in Spring or Fall...

This means my jeans will last a good long time (I hope!)

------
Fashion Maté, where I blog about what I (eventually) sew : http://fashionmate.blogspot.com
Addicted to Pinterest? Me too! : http://pinterest.com/lakaribane/
Printable Version
* Advertising and soliciting is strictly prohibited on PatternReview.com. If you find a post which is not in agreement with our Terms and Conditions, please click on the Report Post button to report it.
Bust Adjustments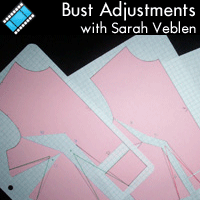 Fun with Fitting - BODICE w Darts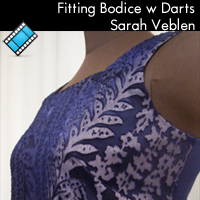 BurdaStyle Magazine 06-2010-131

by: dintas
Review
SewBaby Terrific Teepees Pattern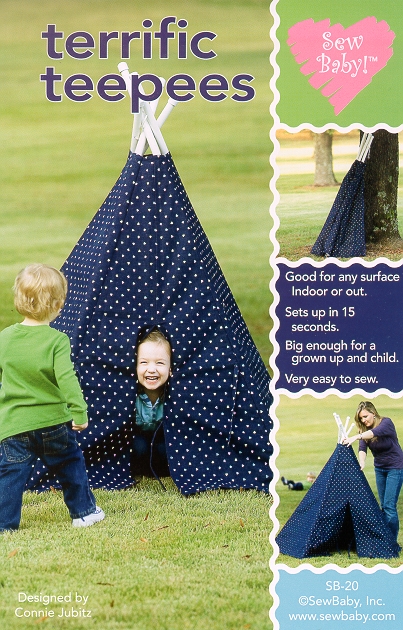 Buy Now
Christine Jonson Double Collar Princess Jacket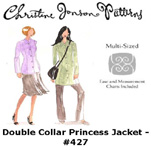 Buy Now
Vogue Patterns 1282

by: Mahogany S...
Review