KathySews


Michigan USA
Member since 10/1/06
Posts: 4163
Skill: Intermediate
Body Type:




Date: 11/21/11 9:32 AM

can you stand another discussion about this?
I have come around to wanting an ereader -- maybe if I had books that easily accessible I would stay off the internet :D
Well, I am a technology nerd and am thinking if I get only the ereader, I will not be happy (previous experience with phones tells me so)

I am leaning toward the Kindle although the Nook has more storage.

One maybe dumb question....Amazon advert says the content is stored on the cloud. Nice, but what about times when I am not connected to wifi and want my book. hmmm

Any experience or advice?

poorpigling


Texas USA
Member since 12/28/07
Posts: 11069
Skill: Advanced





Date: 11/21/11 9:40 AM


I want to make one of these devices my Christmas present.. so am interested to see what is suggested here.. If I could find l5 minutes of time to research these I would probably have purchased one by now..

BUT.. Just remember.. poorpiglings books are ONLY on PR..

Mom to 5


Maryland USA
Member since 2/5/09
Posts: 1029
Skill: Beginner



Date: 11/21/11 9:47 AM

Note, there is a difference between a simple e-reader and a tablet... in short, tablets are closer to laptops with e-reader ability...


I havent warmed up to the whole "cloud" storage thing that all of the companies are pushing right now... I prefer to have my own memory card at my disposal....

There can be 1000 arguments on both sides on which is better but most of that is based on personal preference.... Only hackers care about most of that specific spec stuff....

for the basic e-reader function, you have the Nook, Kindle, Sony, Kobo, and lots more.... Id write "kindle" and "nook" on seperate pieces of paper and throw in a hat...you can go wrong with either as an e-reader...

if you are indeed wanting a tablet, then a lot more will go into your decision...Do you use other apps?? what will be your main function for the tablet??
-- Edited on 11/21/11 9:48 AM --

------
http://mamazsewingescapadez.blogspot.com/

KathySews


Michigan USA
Member since 10/1/06
Posts: 4163
Skill: Intermediate
Body Type:




Date: 11/21/11 9:51 AM

Poorpigling....I can read your books on PR from my tablet!!! Wouldn't miss it, I am hooked.

I also learned that I can download books from my local library onto either. The Nook allows font size to be enlarged, most likely the Kindle does too; but that is a must have.

I am leaning toward the Nook...but still not sure.

I am starting to agree...it is a toss up. Kindle additional $ for full, and possible cool, Amazon stuff. Nook, buy what you want as needed, plus Netflix and Hulu.

-- Edited on 11/21/11 9:54 AM --

quiltingwolf


Member since 12/15/02
Posts: 7108
Skill: Intermediate



Date: 11/21/11 10:10 AM

it's pretty much a toss up. I saw the Nook advertised for $199 last night on tv from radio shack. Personally I would go with Amazon as I have shopped with them for years and feel they are a good organization. I want a Kindle Fire. I didn't like the whole idea of the Kindle as you had to buy the books but now they are doing partnerships with libraries and you can borrow books from local library or from Amazon itself. Just need to be a prime member and you can borrow books, watch movies and tv. For a $70 a year also get anything you buy 2nd day.

------
quiltingwolf.blogspot.com

Debbie Cook


USA
Member since 4/11/02
Posts: 9779



Date: 11/21/11 1:22 PM

I just got a Fire last week and love it!! My blog has some info on my thoughts and impressions.

Amazon Prime is free for the first 30 days and then you're charged the annual $79 fee (if you don't already have it), so you can try it out. I'll be keeping Prime. But you don't NEED it.

One reason to consider the Fire over the Nook is that Amazon has a lot more market power in general and will probably eventually drive B&N and the Nook out of business. B&N has already closed most of their stores. Edit: My mistake, confused B&N with Borders. Sad, but a real possibiity. Amazon is a big fish and B&N a little fish.

Hulu and Netflix are already available for the Fire. So is lots of other stuff. Other Android apps are coming soon, with new ones available every day. You also get a free paid app every day in the Amazon app store (their choice) and I've already gotten a couple I was probably going to buy anyway.
-- Edited on 11/21/11 7:35 PM --

------
--
"I base my fashion sense on what doesn't itch." — Gilda Radner
http://stitchesandseams.blogspot.com

Mufffet


Vermont USA
Member since 8/14/05
Posts: 12352
Skill: Intermediate



Date: 11/21/11 1:33 PM

I don't think Barnes & Noble have "closed most of their stores." I believe that is just not so. Well, if you want to read eBooks, you can do it now on any PC or Mac or Android phone, or iPod, iPad, or most other hand held devices. Both AMAZON and B&N have software free for that purpose.

If you want a tablet specifically, that is a hand held multi-purpose device which will allow you to load apps of various sorts, games, etc., etc, and reading is only one aspect, then a tablet at that price point is either one, and there are more out there as well.

If you care about public domain issues, or standardized format initiatives, and you want to get hands on help, buy a NOOK. The stores give hands on help for those who need it any time.

IF you just want to read books, get the NOOK Simple Touch because you just read books on it, it is lighter than the rest, contrast is great, you have 2 GIGs storage for purchased books (which isn't visible in your settings BTW) and your own space for adding your own docs, etc. (which IS visible in your settings). In addition it takes up to a 32MEG mini-SDCard. I have and love my Simple Touch - I mean at 99 dollars, lightweight and huge book storage capacity, I replaced my color Zire from 2004 which I used mainly (99%) for book reading with the NOOK and it was a great choice.

AMAZON has only gotten into epub (library books and more) because they are forced to by the NOOK. Otherwise you would only have the proprietary content to buy. That's not a model I can support.
-- Edited on 11/21/11 1:50 PM --

------
"Be kind whenever possible. It is always possible."
--Dalai Lama

I have sewing machines

gabrielle


Washington USA
Member since 3/27/02
Posts: 1565
Skill: Beginner





Date: 11/21/11 3:17 PM

I was just looking at the Fire features, and it looks like you can download the books from the cloud for offline reading. I'm not sure how different that is from the way they're already doing it, though. Once I buy a book, it's currently stored in my account and I can download it to any registered device (Kindle, PC, phone, etc.)

I have an older Kindle, and I'm itching to upgrade to the Fire. :)

a7yrstitch


Texas USA
Member since 4/1/08
Posts: 6838
Skill: Intermediate





Date: 11/21/11 3:21 PM

KathySews, We're crazy over our plain old kindle. The new releases are intriguing for magazines, but I'm basically very cheap (frugal) and still go to the library for those. Ahhh, but our library has a limited selection. I saw that the Nook offers one free hour (per visit) of reading of unpurchased items at Barnes and Noble locations when you have their newest Nook tablet. We have a Barnes and Noble very nearby, right across from the very dangerous Williams Sonoma store. And, I can read a lot in one hour. I am very tempted. I wasn't satisfied with my understanding of the fine print on the free reading so I will be popping in the local B&N to check it out. Our B&N is also in an ideal setting for this. Regular parking at one entrance and boulevard type parking at the other with extra wide patio type sidewalks and lots of comfy outdoor seating to complement the indoor seating.

I don't care about the download this, that and the other and won't be entering into any monthly contracts.

The reviews are favorable regarding the screen, etc. I believe my eyes have suffered this past year from reading so much on brightly backlit devices that have glare on the screens. I haven't had this problem in the past when I stuck with just the plain old kindle. But, if the Nook one hour free reading covers the material that I am interested in then we'll most likely get one.

And..........interesting comment about the Amazon Fire content being stored on a cloud.......... When we travel and know that we will (gag, sputter) be without wifi for a bit, we check to be sure that we have enough reading material out of the Archive and in the Home section before heading out. This is is the kindle or the iphone kindle app. I have had a dozen or more books in the Home section, ready to read, at any given time and have over 100 in the Archives. I'll have to check and see if the Fire has similar capabilities with the Home storage. We're not maxed out on capacity in the Home area, I just try to keep it cleaned out as we share back and forth.

All of the kindle content can be managed in your amazon kindle account. You can send, remove and manage content through the account. I'll be interested in how that works with the B&N products.

------
I have no idea what Apple thought I was saying so be a Peach and credit anything bizarre to auto correct.

Carol Mendoza


Louisiana USA
Member since 5/1/06
Posts: 848
Skill: Intermediate
Body Type:




Date: 11/21/11 4:56 PM

I'm a long ago RCA e-reader purchaser. I loved it - you had to plug into the phone jack to download books!!! Is that old or what??? It didn't last long because - RCA went out of business or at least the e-reader part did (I don't remember the story). I think it came out a few years' before it's time!

Then I bought the 1st generation Kindle and used it for several years until the battery wouldn't hold it's charge. I then bought my next Kindle (June 2011) and had it 3 months and left if in the seat back pocket on a plane in Chicago!! I just today received my new Kindle Fire and since I don't have Wi-Fi in my office, I'll have to wait until I get home to try it out.

All this long story is about is to tell you that I LOVE my e-reader's from long ago and the Kindle line is my all time favorite. I think if you chose it, you will not be sorry.

I gave my daughter the Nook last Christmas (her choice over the Kindle) and she had to send it back to B&N just last week because the screen stopped working. She is still waiting to hear back from them on what they will do about her Nook.

I hope the information you are getting will help you make your decision.

------
Bernina 780; 440QE; Vintage 121; Babylock Evolution

Printable Version
* Advertising and soliciting is strictly prohibited on PatternReview.com. If you find a post which is not in agreement with our Terms and Conditions, please click on the Report Post button to report it.
Online Class
Break your Serger Out of the Box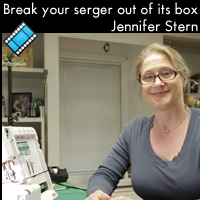 Online Class
Altering Jackets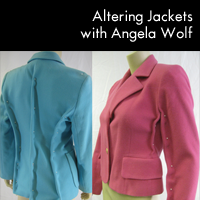 StyleArc Tootsie Knit Top

by: clothingen...
Review
Favorite Things Little Nightie Night Pattern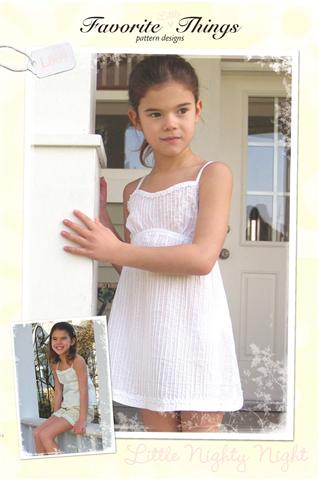 Pattern Details
SewBaby Bath Puppet Pals Pattern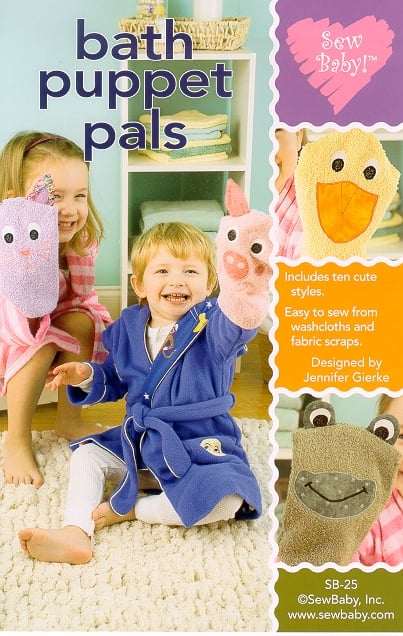 Pattern Details
Amy Butler Little Stitches Kimono PJ

by: wildbluest...
Review