sewbehind


Beginner
Ontario CANADA
Member since 6/30/05
Posts: 839



Date: 12/1/11 5:33 PM

I've just been diagnosed with ocular rosacea as well as perioral dermatitis. I've got two scripts, one for 1% hydrocortizone cream (which I am not sure I will fill) as well as Flagyl (metronizadole) pill form.
Does anyone have these conditions? Care to share what has worked for you, including alternative methods?
My face is a wreck! Argggh.
I would appreciate any input you might give me.
Helen

Plantwizard


Intermediate
Oregon USA
Member since 2/14/03
Posts: 334





In reply to sewbehind

1 member likes this.



Date: 12/1/11 7:37 PM

Well, I've had rosacea for several years and recently I started having problem with red irritated eyes. It was diagnosed as blehpharitis due to the rosacea. So I think that's probably the same as ocular rosacea. I do know that 50% of rosacea patients have eye symptoms. My doctor put me on Azasite ($60 copay for 14 day supply) and told me to due lid soaks and scrubs every day. I used the Azasite before bed and in the mornings my eyes were redder than ever. Before refilling it (I was supposed to be on it for a month-yeah, you do the math) I called the doctor's office and they told me to discontinue it but continue lid soaks and artificial tears. They still aren't great but they're better overall. I debate whether to go back to the doctor.

Did the doctor tell you to do eye soaks? If not I'll bet it's coming. I use Metrogel (metronidazole) on my face and it's worked well. Again it's pricey and the generic is just plain not as good.

I suggest you google rosacea and ocular rosacea. Unfortunately the damn conditions come under the can be controlled but not cured category.

Not familiar with perioral dermatitis but I imagine the hydrocortisone cream will clear it up. I don't know that it's necessarily chronic.

Good luck.

Jan


ccris

Intermediate
Member since 10/27/05
Posts: 5002





In reply to sewbehind

1 member likes this.



Date: 12/1/11 8:49 PM

Cortisone cream will thin your skin....eventually. Ask me how I know that! Flagyl....I wouldn't take it because it's a temporary fix.......kills bacteria. It will return.

I've had rosacea for years. Mine is in the form of facial bumps (cheeks and side), and my eyelids were always sore. They felt heavy, and I always felt like I wanted to close them and sleep.......an awful feeling.

In the beginning I went to my family doc. He prescribed Mycolog cream (cortisone). I used it for years (hence the thinning of my skin). Next, I went to a dermatologist. She prescribed oral Minocin (a form of tetracycline). After 17 days I developed giant hives which sent me to the emergency room. What did they prescribe? A 7 day oral prednisone treatment and told me to stop taking Minocin. My derm told me to stop taking it, too. At that time, I knew nothing about the potential danger of prednisone (over time, it can play havoc with the adrenals). The derm also prescribed topical Metrogel. I didn't notice a difference, so I stopped using it. Several years later, I discovered a soap called Face Doctor RX Rejuvenating Soap (sea buckthorn). Oh my goodness, I got relief for the first time in years. It kept my face relatively clear, and no more sore eyelids. I probably used it for over 10 years. Then they changed the fragrance. Couldn't stand it, so I started using Aubrey's Sea Buckthorn soap.....not as good, but it's what I currently use. I don't really like their fragrance, either. Oh well. At night I applied Califlora (calendula gel) to my face and eyelids....very cooling and soothing to the eyelids by the way, but ever so slightly sticky. I've never used the Califlora cream, so can't recommend it over the gel.

So far, no one really knows what causes rosacea.....theories abound. Personally, I think fluoride is a major contributing factor. It's just about impossible to eliminate it, as more cities than not in the U.S. add it to the public water supply. I don't know the status in Canada. Fluoride is a poison.....lots of info on the net. Try to stay away from it as much as possible. Since your problem is mainly around the nose and mouth, toothpaste with fluoride could be a problem for you. Try using plain old baking soda to brush your teeth. I also think a lot of us lack sufficient digestive enzymes. They need replaced. Wobenzyme is a good one. I can't take it, but forget exactly why.......it's been too long. Instead, I take Mega-Zyme. I also take Solgar's Bromelain...another enzyme....it's from the pineapple. I say Solgar because it's the best. I've been using daily enzyme supplements for over 25 years, so I can't tell you if they help or not with rosacea. I'd have to stop using them to know. Lots of people swear by sea buckthorn soap, etc. You can find lots of info on sb by searching the net. Unfortunately, what helps one, might not help another. Stress exacerbates rosacea, too.

Not affiliated with any of the above mentioned brands.

Edited for spelling
-- Edited on 12/2/11 3:33 PM --

reneeb4930


Intermediate
Member since 2/10/08
Posts: 226



Date: 12/1/11 8:58 PM

My doctor prescribe me Metrogel (metronidazole) it is very good.

tgm and Kittys


Advanced Beginner
USA
Member since 3/8/10
Posts: 8071





In reply to sewbehind



Date: 12/2/11 9:07 AM

I use hydrocortizone Ointment... the dermatologist said you need very little of it compared to cream & it works faster. ... I have had some success also with a very small amount of Carmex applied to the eyelid. It is for sure an irritating problem. Make sure if you use Carmex to label it for eyes only, & no additives .... if you use it on lips etc you can spread any bacteria going on there to the eyes.
My opthamologist said I could also use just a tiny amount of Vaseline but that is very messy so I did not like it myself.
Sorry you have to deal with this...

------
Home of the adorable Baby & Mittee girl >^,,^<

Oh my..here we go again, no job...Sighing allot..




Heidi Cooper


California USA
Member since 8/24/02
Posts: 453

1 member likes this.




Date: 12/2/11 1:03 PM

All through my teens, twenties and thirties I had great skin, only the occasional blemish, and could abuse the heck out of it (sleeping in make-up, trying every cream, scrub, etc. that hit the market and so on) to little or no effect.

Then out of the blue, in my forties, I developed adult onset cystic acne! After using various Retin A products for the acne, my skin became very sensitized and the perioral derm showed up in a big way.

After more than a year of trial and error and tons of research, I have found the following to be true for me:

Petroleum based products are really bad for PD (lots of research on this) and yet doctors and medical websites often recommend things like Neosporin, which are petroleum based

Fluoride makes it worse, I only use natural toothpaste without it

Moisturizers are the worst triggers! Even the high-end, so-called Rosacea (PD is a form of Rosacea) safe products are loaded with suspect ingredients like petroleum's, fragrance, sulfides and sulfates, etc.
(as a side note: when I switched to petroleum, sulfide and sulfate free shampoo, my hair stopped falling out)

After spending a small fortune on these high-end products that only made it worse, I went back to nothing but organic, cold processed coconut oil and jojoba oil as my daily moisturizers. Coconut oil is very soothing when I have a flair.

I have used Metrogel to some success, but since I have gotten really good at figuring what triggers it have found it is better to avoid the triggers than to try and treat it with something like that.

I am actually very surprised that cortisone is being prescribed for it; while it may initially help with a bad flair by reducing inflammation, it is well documented that it can actually cause PD/Rosacea.

I am really sorry you are having to deal with this, it can be so frustrating!

HTH and if I remember anything else I will post.

heidi

------
"Live as if you were to die tomorrow. Learn as if you were to live forever." -Mahatma Gandhi
" Freedom is not worth having if it does not include the freedom to make mistakes." -Mahatma Gandhi

Now Blogging at http://sewexotic.blogspot.com/

clt3

Intermediate
Ohio USA
Member since 2/6/06
Posts: 999





In reply to ccris



Date: 12/2/11 1:23 PM

Interesting about the mycolog. I didn't know it had cortisone in it, I thought it was only a prescription anti-fungal. It appears to have both ingredients. There are other cortisone products that don't have the anti-fungal ingredient. Seems to be an odd choice.

------
Singer 66-16. Singer 600e, Kenmore 158.1913 , Viking 1100, Brother 4000D, Brother Quattro, Bernina 930, White 634DE,
Babylock Evolve, 2 Featherweights ,Pfaff Creative Performance,Janome Coverpro 1000CPX








a7yrstitch


Intermediate
Texas USA
Member since 4/1/08
Posts: 5920





In reply to Heidi Cooper



Date: 12/2/11 1:49 PM

Whoa, I can't ingest fluoride either. I've been using Oxifresh original fluoride free toothpaste for over 10 years and have been turning down fluoride treatments and restricting the amount of tea that I drink. Of course, our local water supply is not drinkable as they add fluoride. (No change in oral health, by the way. And, no sensitivity.)

And, I'm severely allergic to the petroleum products in the ointment based products like Neosporin.

Hubbie has done well using California Baby Wash with tea tree oil on his face. It is gentle but can be further diluted if necessary. And very lightly dabbed on California Baby powder with tea tree oil has helped also. Of course, the best thing that ever happened was finally getting an accurate diagnosis and appropriate treatment. Oh, about 6 doctors wrote it off as simply a reaction to medication he would have to live with. God bless the Physician's Assistant who called it right the first time - lucky for us the doctor was out of town that day.

Don't forget your sunglasses and hats. The bigger the better. It will help.

And, I suppose, all of you on this thread would already know to carefully test anything new on a very small spot a few times before using it on your whole face. I have very sensitive skin and I guinea pig everything on myself first before hubbie tries his spot testing.

Best wishes, everyone.

------
I have no idea what Apple thought I was saying so be a Peach and credit anything bizarre to auto correct.

ccris

Intermediate
Member since 10/27/05
Posts: 5002



Date: 12/2/11 2:46 PM

Summer sun bathing always helped my rosacea......maybe because the sun disinfects..........kills bacteria. Our skin (sans sunscreen) needs sun exposure several times a week in order for our bodies make adequate Vitamin D. Tidbit...vitamin D is not a vitamin at all......it's a hormone.

ccris

Intermediate
Member since 10/27/05
Posts: 5002





In reply to clt3



Date: 12/2/11 3:15 PM

I used the original Mycolog prescription cream which was a stronger corticosteriod......not Mycolog II. Mycolog II was a reformulation of the original Mycolog. My internet search resulted in "ethylenediamine" being removed from the original Mycolog formula because of allergic reactions. I suspect there was more to it than that. Would like to know the full ingredient list of the original Mycolog cream. If you ever come across it, let me know. Here's a good article from New Zealand. Topical Steroids
-- Edited on 12/2/11 3:16 PM --
Printable Version
* Advertising and soliciting is strictly prohibited on PatternReview.com. If you find a post which is not in agreement with our Terms and Conditions, please click on the Report Post button to report it.
Sew a Designer Unlined Jacket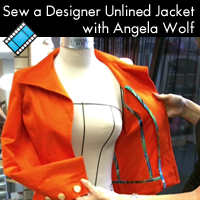 Create a Jacket Muslin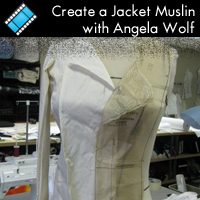 New Look 6723

by: SewMeLove
Review
JSM-Pant 1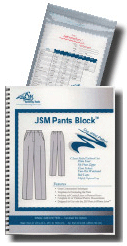 Buy Now
Favorite Things The Lunch Bag Pattern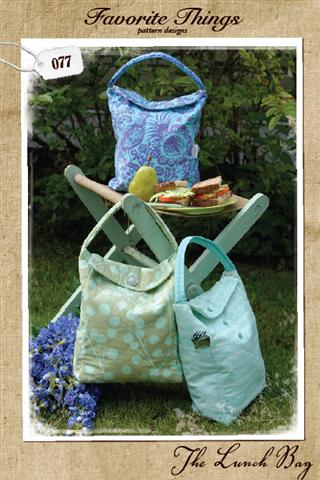 Buy Now
Oliver + S field trip cargo pants +

by: froggiegir...
Review