SpaceBolt

Member since 11/30/11
Posts: 12



Date: 12/5/11 10:22 AM

So I sent the below message to the customer service department at Charles Tyrwhitt as I was genuinely curious about the fabric of the shirt, but they never got back to me. So I was wondering, are clothing companies reluctant to hand out information such as this? I mean, they must know, right? Do they just not want the general public to have this information?

-- Edited on

12/5/11 10:23 AM

--

poorpigling


Texas USA
Member since 12/28/07
Posts: 11074
Skill: Advanced



In reply to SpaceBolt

Date: 12/5/11 10:27 AM

Best guess is that they buy these and resell them.. and they haven't a clue and don't really care about the fabric.. Probably don't even know what you are talking about.

So NO. they don't know.. and they don't care.. they just sell the shirts.. they don't make them.. And even if they have a factory make them. they don't make the fabric they give to the facotry.. and my guess is there buyer knows little too.. that is the buyer for the factories.. not the customer buyer.. who btw don't know much either.. and don't care much either for the most part.. unless they are a savvy sewer..

SpaceBolt

Member since 11/30/11
Posts: 12



Date: 12/5/11 10:34 AM

Haha!!

I kind of figured that. I guess most people really just don't care. They just want the shirt to look nice, the company wants to make money, and that's it.

Is it strange that I am interested in this stuff?

Sewliz


Colorado USA
Member since 6/22/04
Posts: 4510



In reply to SpaceBolt

Date: 12/5/11 11:23 AM

Here is the description of their fabric from that page -

"Poplin weave

A strong cotton due to its closely woven warp and weft threads, this produces a lighter feel that is Ideal for wearing under suits, and in summer."

A poorly written sentence for starters (writer's first language is what?), and next to meaningless in describing the fabric structure. A poplin, at least in the original definitions, is woven with a strong but light warp and coarser filler weft which creates a bit of ribbing texture. Who knows what is labeled as poplin these days.

------
Liz

thefittinglife.blogspot.com

beauturbo

California USA
Member since 5/2/09
Posts: 5279
Skill: Advanced



In reply to SpaceBolt

Date: 12/5/11 12:24 PM

I think they would care a lot, and for sure know themselves and their walk in customers probably care about that stuff too. It's just that you are not going to get a good answer just by just sending them, a more random email at all, and just buying a shirt over the internet from them.

It looks like they do sell very nice, Men's clothing. To get an answer, to your questions though from them, instead I think you need to put forth way more effort, dress the part, flash some money around in there or at least look look the part when you walk in, and at least act like you have the means and intention to possibly buy something right then in the physical store, and have a real person to person discussion with their sales staff, whom would at least think they were helping you to pick out and choose some some suits or such and whom I'm sure do work on commission and probably are very well versed and informed about all their fabrics. If done that way, you would probably have their complete attention and they would probably be all over you, and very attentive to you.

Their incentive, in discussing it with you like that, would be that you were physically there though, and they thought you would be buying a suit or at least some shirts, or whatever right then and there. Even if not on that particular day, at least someday. Their buyer, might know more than the sales staff, and possibly if he/she was there maybe you could even talk to that person, but I bet the sales staff would also be very informed about all those things, as it would be their job to know that stuff. They also probably have several full time tailors on staff and just on the premises of each store, during all working store hours there, that would know about that stuff, to mark and measure each customer as they try on every pair of pants and suit coat if bought in the brick and motor stores, as all probably needs to be hemmed, and altered to fit each customer, and on suits like those, I bet it is done free and included in the cost for each one of them.

So if you want to know that kind of stuff, then outfit yourself up to look like you would be a walk in customer, and start going into places like that, start actually trying on the suits and clothes, and start more causally striking up conversations with the shopkeepers and tailors while there, and at least pretend to be shopping for them right then and there, and I think you will have much better results. Try that instead of any emails. Just try it.

A button down cotton shirt is one ply fabric. Their shirts are probably something between 300 and 400 count per inch I would guess. Maybe even more if a real nice shirt. You have a shirt of theirs, you could find out from the one you have, if you got a little see through gauge to measure that kind of thing, but I think most people would just tell by feel instead. I would guess that depending on the size of the shirt, maybe 2 1/2 yards of 45" inch wide fabric per shirt and up, if you were only going to cut out and sew just one of them, and not make up a whole bunch out of the same yardage at once.

So I don't think places like that are reluctant to give you information about their garments at all, I think you just are going about asking for it, in not the best of ways.





SpaceBolt

Member since 11/30/11
Posts: 12



Date: 12/5/11 1:15 PM

Well I ordered fifteen shirts, seven pairs of cuff links, and a blazer - all in the same online order. But yea, you have some really good points. They do have two stores here in NYC that I can head to. I've been to the one a few times and their staff is very helpful. I just didn't think that they'd know the answer to my questions, and that if I E-mailed them, my message would get to the right person a little quicker.

When I first sent the message, I got an E-mail from them saying that my question was forwarded to their Business and Merchandising department since they'd be able to answer the question better, but that was it.

Anyway, maybe I'll stop in the store and ask.

minggiddylooloo


Member since 5/17/05
Posts: 2676
Skill: Intermediate
Body Type:




Date: 12/5/11 2:09 PM

An article from the WSJ back in 2007,

UK vs. American style men's shirts

. It only mentions briefly about Sea Island cotton, which you can buy from some higher end fabric shops online. Doesn't talk about the weave, but maybe a starting point for you to find some fabric to make your own. HTH

------
I'm finally a blogger!
sewming.blogspot.com

SpaceBolt

Member since 11/30/11
Posts: 12



In reply to minggiddylooloo

Date: 12/5/11 2:16 PM

Quote: minggiddylooloo

An article from the WSJ back in 2007,

UK vs. American style men's shirts

. It only mentions briefly about Sea Island cotton, which you can buy from some higher end fabric shops online. Doesn't talk about the weave, but maybe a starting point for you to find some fabric to make your own. HTH

Awesome article, thanks a lot.

beauturbo

California USA
Member since 5/2/09
Posts: 5279
Skill: Advanced



In reply to SpaceBolt

Date: 12/5/11 3:50 PM

You sound like a good customer of theirs, to me then! Make sure to work that into the conversation and mention that to real live sales person (whom is hoping to make some more sales to you) in front of you when you go in, as I bet that will probably grab their attention and hold it a bit more than your email did. But when you just email places, some employee assigned to just read and answer the emails probably does not know that at all, and probably they are not the best one to talk to either to answer those kind of questions. They probably just answer more customer service kind of issues instead. Also I would try wearing their garments in, since you got them, when you go into there in person and compliment them on how much you like them, then work your questions in sort of afterwards.

I don't think companies web sites and email functions always or even often reflect the value or helpfulness of lots of smaller or even larger more old fashioned brick and mortar stores most times. Sometimes they do and sometimes just not. Because email is kind of impersonal. More personal one on one interaction with a real person just in front of you, for me at least, often yields better results on lots of stuff, if you can do that. Next best thing might even be the telephone. At least you have a more live two way conversation going on like that, that is not the same in just an email at all.

sarah in nyc


New York USA
Member since 1/8/05
Posts: 1936
Skill: Advanced



Date: 12/5/11 4:27 PM

I had bought one of their shirts in a thrift...it's divine.

------
sarah in nyc
www.sewnewyork.blogspot.com
Printable Version
* Advertising and soliciting is strictly prohibited on PatternReview.com. If you find a post which is not in agreement with our Terms and Conditions, please click on the Report Post button to report it.
Online Class
Beginners Guide to Sewing Jackets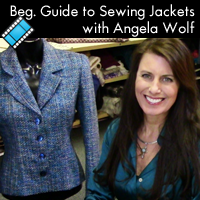 Online Class
Fit the Tee to a T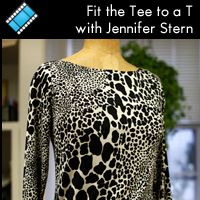 Butterick 5925

by: Jan Crews
Review
Baste + Gather Foxglove

by: wildbluest...
Review
SewBaby Blankie Buddies Pattern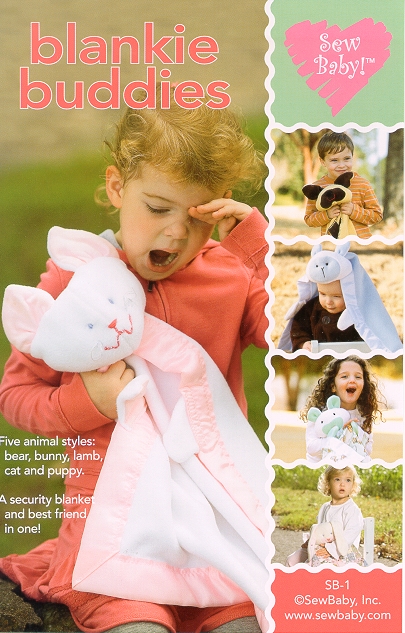 Pattern Details
You Sew Girl Zip Away Shopping Bag Pattern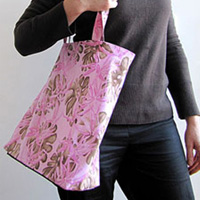 Pattern Details