quiltingwolf


Member since 12/15/02
Posts: 7433
Skill: Intermediate



Date: 12/5/11 12:17 PM

I have been very aware of them lately as trying to cut back on our food bill. But the increases I've seen just in the past couple of months just are unbelievable. I saw premium cookies the price was $4 when did that happen. Now for snacks, cookies etc I always buy on sale. But $4 for a bag of cookies is outrageous I could make them for less. Mayo ( hubby has to have it and it has to be Hellmans) as gone up to $3.49 for the medium jar. I remember no so long ago when it was $1.99. I have managed on most weeks to cut about $30-40 off the bill. It was painful but we've managed. It's teaching the family that they eat out of a kitchen not a resturant. But no wonder people can't afford to eat and go hungrey in this county. And I don't shop at one of the big name stores. Just a little local grocery store that is the cheapest in the area. When I had the energy I would first go to Walmart and get non-parsible and non food items as they are a cheaper then the grocery store and then go to regular grocery store. But because Walmart has a better selection of non perisable foods I found I was spending more not less. Also it was hard doing both stores. Our Walmart isn't a full grocery at least not yet. Also I don't like the idea of buying produce and meat at Walmart.

------
quiltingwolf.blogspot.com

Learn To Sew


Member since 4/12/05
Posts: 14034
Skill: Advanced Beginner



In reply to quiltingwolf

Date: 12/5/11 12:33 PM

I went and did most of my grocery shopping for non perishables at Walmart. I buy meat at Costco and TP, eggs, some frozen things DH likes for lunch and so forth. Then I hit the grocery store. This was the first time I grocery shopped at Walmart and it did cost less. About $5 less. Not sure that made it worth the gas to go over there or not...

I have tried other ways of doing this. I tried a new store and loved the produce section--and spent $60 just on produce. Believe me, for those 2 weeks we really loved fresh produce. I then went to the grocery store and by the time I was done, I was way over my budget. As you can see, this did not work well.

Next DH suggested I go to Costco for meats and other things. This has worked out very well for us. I still have to go to the grocery store for many things, but I usually come home under or at budget.

You are not alone if you have not raised your food budget up 20% in the last year. I remember 10 years ago I got to spend $100 for 2 weeks and we did ok. Not fantastic, but we did ok. Now it is $250 for those 2 weeks and many times I have gone over it.

I do not know how people survive who do not make enough money to buy food. No wonder we have so many food drives in our neighborhood for the Food Bank. When I finally get a nicely stocked pantry again, someone comes and rings the doorbell and I get to give my food away again... Now I have to replace it all next week.

However, I know someone will not be starving somewhere in my area this week.

------
Bernina 630, Bernina embroidery module, Pfaff 2036, Bernina 1200DA serger, Unique Sewing Cabinet 450L

A Beginners Needle


California USA
Member since 9/3/09
Posts: 507
Skill: Advanced Beginner



In reply to quiltingwolf

Date: 12/5/11 12:33 PM

I've also noticed that we're spending more on food. Well, not just food, but diapers, baby food, formula. We try to use the store brand for most of the products. We also shop at target for most everything except produce and meat. We have a target card so get 5% off the total bill each time and the prices tend to be cheaper than at the supermarket. (This target has a full grocery). We've done what we can to cut down on the going out to eat and buying those snacky junk foods. That's helped.

------
Tina

In my Sewing Room:
Pfaff Creative Performance - Pfurple!
Juki F600
Brother PRW420
Juki 735 Serger

HarrietHomeowner


Member since 1/13/10
Posts: 937
Skill: Intermediate



Date: 12/5/11 12:38 PM

Even though agriculture is heavily subsidized in this country, other costs are not. My guess is that the higher cost of groceries is related to higher fuel costs (for production and delivery) and higher real estate costs (for rent/mortgage on stores, storage facilities, etc.). Those are the things that have risen steeply in the past few years. I especially noticed food prices going up when gasoline prices rose steeply a few years ago.

poorpigling


Texas USA
Member since 12/28/07
Posts: 11074
Skill: Advanced



In reply to quiltingwolf

Date: 12/5/11 12:48 PM

Yes, it shocks me each and everytime I go.. and even the dog treats are outrageous.. I even skipped buying the miracle whip.. we can just wait till it goes on sale.

Which is pretty much how I am buying my groceries now. In spite of increasing my budget quite a bit.. I can't keep up with staying on budget at the grocery store.. I only use coupons on items I would normally buy or if they come out free after the coupon.. And you never see coupons for a lot of the staples we buy..

I go to the grocery store two or more times a week. that is I go to at least three stores once a week.. I buy only the loss leaders for the most part.. and I stock up like crazy if its a staple item for my pantry..

If I can find a reduced bakery item at less than I can make it. I buy the reduced.. if not I bake that week..

Skipping buying so much bread too. Either I make it in my bread machine. or I make biscuits or other bread substitutes. I am also doing a lot more casseroles to stretch that meat/chicken out. Por has replaced beef in a lot of my meals..

And cutting back on the number of dishes I serve with every meal. sometimes I leave out the salad.. sometimes the second vegetable. and so on..

Its more than shocking... its become unaffordable to eat now.. And you can't even do up a second pot of coffee.. My meals are now planned around the meat that is on sale that week.. And if I buy a steak.. I give it to DH and make myself fish or something else.. Not a big steak fan anyhow.. so that helps..

Never thought it would get so bad I skip buying staples such as mayonnaise unless its on sale.. I always bought at sales.. but would buy these items on sale or not if I needed them.. now I wait..

ItzMePenny


California USA
Member since 12/31/05
Posts: 255
Skill: Intermediate



Date: 12/5/11 1:01 PM

I was just thinking this morning that grocery shopping has become almost a full-time job! Well, the planning, not the actual shopping.

We get a box of produce each week from a group of organic farmers here that costs $22.00. If you count the servings of fruit/vegetables, it's just about what two people should be eating for 7 days. I thought that was a little expensive, but every once in a while I compare it to the grocery stores' conventional produce and it's actually a little less. Plus the stuff we get is much, much fresher and lasts much longer if we don't get to it. And, we get it no more than 48 hours from when it was picked, so it's super fresh and it all tastes amazing. I wouldn't give this up unless we had no other way to survive.

Then, every couple of months I go to Costco for the items that are truly cheaper there, plus meat. Every two weeks I hit Trader Joe and whichever supermarket has the best deals for whatever else we need.

I'm tired just thinking about it!

------
PennyZ

marec


Arizona USA
Member since 5/11/08
Posts: 5589
Skill: Intermediate
Body Type:




Date: 12/5/11 1:24 PM

Orowheat Oatnut bread was $4.98/loaf at my grocery store this week!

We have discussed food budgeting and come to the conclusion that we are almost at the limit of what we will do happily. Some concessions we have made are generic cola, cut coffee consumption in half, leftovers for *dinner* and not used for yummy lunches, sharing an apple instead of eating the entire one for a snack, eating more eggs as protein substitutes, less peanut butter, more homemade soups and stews.

We have had mac and cheese twice last month-I feel like I'm back in college.

------
my blog: http://kf-biblioblog.blogspot.com/
Stylish 60- http://www.pinterest.com/maresea/style-evolution/

jannw


Washington USA
Member since 9/3/06
Posts: 8552
Skill: Intermediate



Date: 12/5/11 2:00 PM

If you can shop first thing in the morning, do so just after the store opens. That's when the day's markdowns are done. I've gotten to the point that I don't buy meat or salad mixes unless they are on markdown. Most major store have a coupon section in thier ads that really helps also. The company I work for has a rewards card..every three months you get 1 % back from your purchases and also coupons for 2 or 3 dollars off on produce, frozen or bakery items (it varies every time).

I just received my first order from Amazon's Subscribe and Save service. I got 32 cans of cat food for about $12. My corner store charges .89cents a can..so a good savings and I didn't have to lug it home! I must investigate their other offerings.

------
2009-113.25 yds
2010-115.5
2011-80.25+30+donated
2012 86.3 yds..
2013 21.0
Everyone who sews seriously has a stockpile of fabrics, because it is natural to purchase more than can be sewn in any one season" Singer, Timesaving Sewing, 1987



Vintage Joan


Ontario Canada
Member since 7/16/07
Posts: 12891
Skill: Intermediate



In reply to quiltingwolf

Date: 12/5/11 2:28 PM

I don't know if this helps at all, but your grocery prices in the U.S. are still way, way lower than in most countries in the world. The "can't believe it's gone up to..." prices you mention sound like some of our sale prices -- especially mayonnaise (Hellman's is $5.99 regular price at many stores). And in Canada things are much cheaper than in countries where overseas transportation is a big factor. So I'm not sure what to say, except that you're not alone. I still can't bring myself to pay $8-9 for a 5 kg. (11 lb.) bag of flour, but maybe that's because I'm remembering that a couple of years ago that's what a bag twice as big cost.

The lesson to get out of this is, IMHO, "What are people doing who could barely afford to live before prices went up?" It may help put it in perspective for those who can at least somehow manage to adjust. People who don't have any flexibility in their income just do without stuff (basic stuff like milk, bread, potatoes, vegetables -- not extras).

Food for thought, literally.

-- Edited on

12/5/11 2:31 PM

--

------
my shield and my very great reward ~ Gen. 15:1
~ ~ ~ ~ ~ ~ ~ ~ ~ ~ ~ ~ ~ ~
"Some people are so poor, the only thing they have is money." ~ Seen on a t-shirt worn by a young missionary in India

CJ Tinkle


Arkansas USA
Member since 2/5/06
Posts: 1104
Skill: Intermediate
Body Type:




Date: 12/5/11 3:15 PM

It's difficult to do if you're already broke, but buying bulk food is much, much cheaper. Once you have a large pantry, you can simply buy most things when they're on sale. Butter for example, always goes on sale for at least $1 per lb less than normal just before Christmas. I buy a years supply and freeze it. Same for cranberries, right after the holidays.

Don't buy processed foods. Not only is it less expensive to eat whole foods, it is much healthier. Beans, rice, legumes and veggies are affordable and good for you. Plant a garden and can, freeze or dehydrate your produce. If you can't garden, stock up when there is a sale and can, freeze or dehydrate.

Cheap cuts of meat can be fabulous when cooked right. Pan sear a tough cut of meat over high heat until it has a crust, and slow roast it for a few hours with some veggies. Don't just toss it in the crockpot raw, blech.

Learn to bake bread. Take it a step further and buy wheat berries, grind it yourself and eat bread for pennies a day. Soup and bread are so inexpensive!

Did everyone cook down their Turkey carcass, make broth and can it? You didn't pitch it did you?

------
Bernina B740 ✂ Bernina Artista 630 ✂ Bernina Aurora 430 ✂ Bernina 830e Record ✂ Bernina 1300MDC ✂ Babylock Ovation ✂ Babylock BLCS ✂ APQS Millennium ✂ Singer 201-2 ✂ Singer 301 ✂ Singer 401A ✂ Singer 15-91 ✂ Custom Painted Singer Featherweight 222K ✂ Singer Featherweight 222K ✂ Original Singer Featherweight 222K
Printable Version
* Advertising and soliciting is strictly prohibited on PatternReview.com. If you find a post which is not in agreement with our Terms and Conditions, please click on the Report Post button to report it.
Online Class
The Contemporary Couture Jacket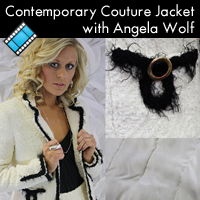 Online Class
Altering Jackets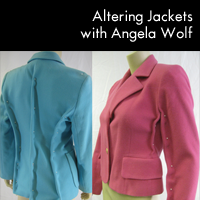 Butterick 5470

by: Melwyk
Review
No Pattern Used Flannel Baby Blanket

by: LisaInAlab...
Review
Sewing Workshop Alex & Olive Tops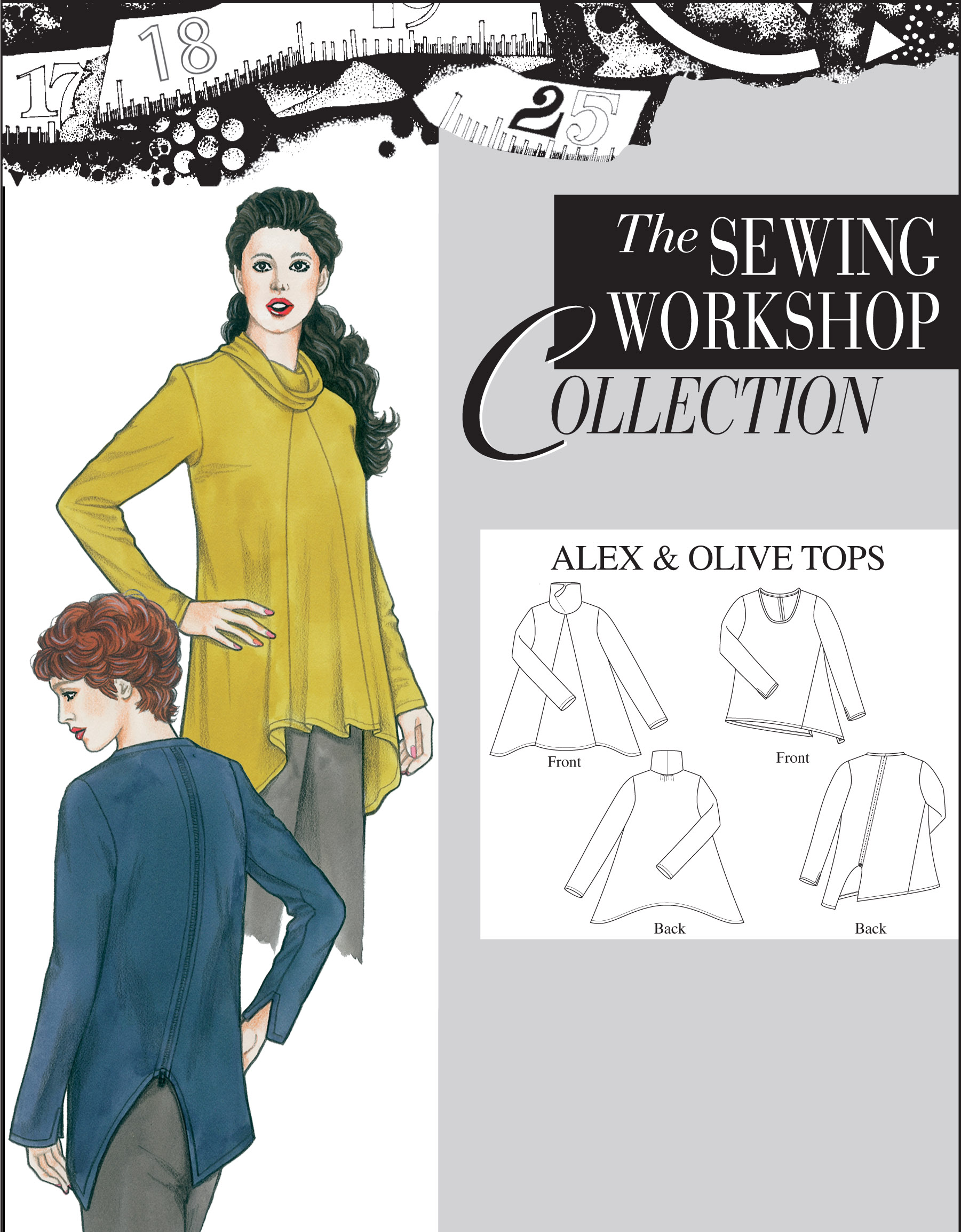 Pattern Details
Fit For Art Sporty Details Expansion Pattern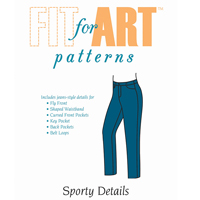 Pattern Details