Mom to 5


Maryland USA
Member since 2/5/09
Posts: 1029
Skill: Beginner



Date: 12/8/11 9:19 AM

Why do people feel that because they are related by blood, that gives them a right to interject their opinions into your life?? and Why do some people feel its a mortal sin to reject toxic people that may share DNA with you.

A few months back I cut someone out of my life. The person is full of drama and, as predicted, pulling other people into the fray. I decided that my happiness and mental well-being is worth more than keeping in contact with this person despite or DNA relation.

For the past few weeks, this person has had sever other family members call on her behalf. I've told those members basically to mind their business unless they want to be cut out of my life as well. Most, knowing the history, say they understand and have backed off.

The self-proclaimed family matriarch is now calling me with the "family is family know matter what" speech. This person knows a LOT of the details of why I cut the initial person off but still says, it doesnt matter.... No matter how much pain I am in, I must allow this person in my life...
I, by no means, am falling for it... it just pisses me OFF how she feels she has a right to state her opinion and furthermore, how she insinuates I should remain emotionally harmed by this person, or in her words, suck it up and just allow her in my life...



------
http://mamazsewingescapadez.blogspot.com/

gramma b


USA
Member since 7/25/08
Posts: 3233



Date: 12/8/11 9:41 AM

Of course you know they say you don't have to allow yourself to be a Victim. When anyone else calls about the situation, just cut them off nicely and say something like "I can't handle the drama she brings to the family. Let's talk about something else." Those relatives who understand are all you need in your life and the other gossips can form their own little turmoil group.....



Member since 12/31/69



Date: 12/8/11 10:24 AM

I can tell you what my therapist told me (yeah, mine's so nutty I got counseling over it, although I am going to paraphrase it greatly).

If you feel that cutting a poisonous person out of your life is the best course of action, and can live with the drama that it will cause (from the other one working to make the family mad at you, having them intervene on their behalf, etc.) AND you think you can stick to it, then go for it. If you feel that your family is important enough to fight through this family member causing all the problems, then severely limit your contact with them. You may not be able to avoid them, but you can learn to not react to their antics and basically shut them down from your life without feeling like you have to get rid of everyone.

(I got a few like this in my family. I don't talk to most of them, but I have one that boils down to they are not welcome at my house, I don't go over to other people's homes if I can help it and they are there and when forced to see them, keep my interactions polite and brief.)

Other then that, I greatly sympathize.

quiltingwolf


Member since 12/15/02
Posts: 6883
Skill: Intermediate





In reply to Mom to 5



Date: 12/8/11 11:11 AM

We've talked a lot about this in a support group I used to attend. You have the right to decide who you want in your life and who you don't. Family or not. If another family doesn't like it then tough. And refuse to discuss it with them.This time of year brings up all those situations. And it can be very hard to deal with. I know a lot of people who have broken from their family of origin. And just have their new family. Any group of people can be a "family". But there has to be mutual respect and concern. And people can certainly be toxic. It would be nice to have one of those great families but a lot of us don't get that so have to deal with what we have and it isn't always easy. But hang in there. You will feel better about yourself if you set the boundries you need to set.

------
quiltingwolf.blogspot.com

marec


Arizona USA
Member since 5/11/08
Posts: 4923
Skill: Intermediate
Body Type:




Date: 12/8/11 11:25 AM

I'm sorry you are hurting over this, Mom to 5. Families bring out the worst, AND the best in each of us. You have a right to take care of yourself, and limit contact with someone who bothers you. Don't engage in discussion about this with anyone else, however. Like gramma b said above, let them have their own turmoil group. Don't engage in gossip about your decision as that will keep it festering.

In 12 step programs, there is a saying "Keep your own side of the street clean" meaning don't fuss in other people's business and live a good example. On a deeper level, the saying reminds us that what we feel and think is OUR stuff, and others may behave exactly as they determine. It's a difficult lesson to follow!

------
my blog: http://kf-biblioblog.blogspot.com/
Stylish 60- http://www.pinterest.com/maresea/style-evolution/

Lady_Mame


Washington USA
Member since 3/11/07
Posts: 2074
Skill: Intermediate



Date: 12/8/11 11:27 AM

I have off-again, on-again issues with something somewhat similar situation. I'll tell you what I've noticed. The rest of the family knows that you are this person's victim. (Maybe one of many.) And they know that if this person loses one person to pick on, they'll turn to someone else. The urging you to continue to be the victim is frankly, self-protection. No one wants you to leave, because then maybe they'd actually have to unpack and deal with the problem.

I've found that this is almost always deeply sub-concious. They may admit to the fact that a situation isn't good, but they'll downplay it launch straight into the family is family speech. Or they may say, oh, well you just need to placate the antagonist. I've even called people out -- do you like dealing with this. And they will say, not an ounce of guile. "Well, we're only there once in awhile." While still expecting me to deal with it on a sometimes WEEKLY basis.

It takes a pretty big jolt to force reality on folks. Family may be family, but watch out first for yourself.

------
Needle Needle Straight and Slim, Dust and Sweep the House for Him! --Grimm Fairy Tales

Deb Fox


Florida USA
Member since 8/26/05
Posts: 1224
Skill: Intermediate



Date: 12/8/11 11:29 AM

I am also dealing with this type of situation. I excluded my brother and father from my life, as they were so manipulative and destructive. They are still pulling my sister's emotional strings, and she is not that stable (having a mood disorder) and I will occasionally get a call from her, screaming at me that I am the one who is being hurtful and unreasonable and that I had no right to cut them out of my life. Needless to say, this has put a terrible strain on our relationship....I have had to limit my interaction with her, limiting our contact to emails and facebook. I truly feel that once my Dad passes away and his continual toxic meddling stops, I might actually be able to have a rational conversation with my sister. I do not hold out a tremendous amount of hope. The other side of my family (mom, half sister) are lovely, warm and supportive people and I tend to gravitate towards them. I have also made some wonderful close friends that I consider my family.

------
Deb: www.thinkingcouture.blogspot.com

Cathy Loves Fabric


Member since 4/16/04
Posts: 1901
Skill: Intermediate
Body Type:




Date: 12/8/11 1:21 PM


So, I hope you will keep your eye on the big picture. Your family is dealing with the anxiety that comes with change in the status quo especially as the old stand-by manipulations don't work. And doesn't Christmas bring out the worst? Hang on.
-- Edited on 5/15/12 4:08 AM --

------
My hope is to sew to the very end. They'll find my head slumped over my precious Kenmore 19606 and have to pry the seam ripper from my cold, dead hands.

HarrietHomeowner


Member since 1/13/10
Posts: 838
Skill: Intermediate



Date: 12/8/11 1:57 PM

Read my rant posted a few minutes ago on the Rants! thread. I'm certainly not to the point of cutting these particular people off completely, but yes to setting boundaries. I've also limited contact with some other family members, but just in a quiet way (i.e., no big announcements, "I'm cutting you off!" but just limiting my interactions as much as possible).

It makes me feel like I must be a cold person, but at this point I don't care.

It appears I have a lot of company out there.

Mufffet


Vermont USA
Member since 8/14/05
Posts: 11948
Skill: Intermediate



Date: 12/8/11 2:09 PM

There's an old book. Games People Play. When you stop playing the game, it cannot go on as it did. Something in the dynamic changes for the better or worse. BUT, if you stop, it stops being *your* game. Hang up on the people who interfere if you must. It hurts, but if you project strength, people will get the message. It is nice when your nuclear family is supportive, but sometimes...that's just the way it is. Hang in there.

------
"Be kind whenever possible. It is always possible."
--Dalai Lama

I have sewing machines
Printable Version
* Advertising and soliciting is strictly prohibited on PatternReview.com. If you find a post which is not in agreement with our Terms and Conditions, please click on the Report Post button to report it.
Online Class
Altering Pants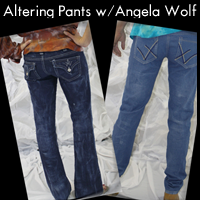 Online Class
Put it on the Bias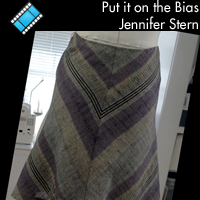 New Look 6852

by: valgal
Review
You Sew Girl SEWING CLASS 1 - Shopping Bag Pattern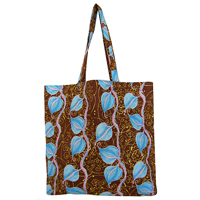 Pattern Details
Suzi Purse Insert Paper Pattern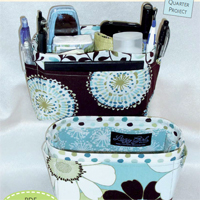 Pattern Details
Butterick 5214

by: Kiwi Natio...
Review