suesewserge

Member since 4/21/11
Posts: 274



Date: 12/14/11 11:25 AM

Ok I know I'm just annoyed as heck and venting. But just wondering if anyone else shares the same feeling.

I used to sell a lot on ebay. A lot. But didn't have time for a long time so a year or so ago opened a new account and started up again. I wasn't too pleased to see feedback is a one way street, buyers can basically say anything about a seller but if someone's a deadbeat buyer and won't pay, while you can file a report and they get a non paying bidder strike, you can no longer leave feedback - that used to be a good warning to other sellers.

But what really irritates me is the 12 month seller feedback cycle. I got a negative a couple months ago. My fault, I didn't ship as promised, I take responsibility. It lowered my feedback a little but I knew it would come back up. I hadn't been selling much though. Then in the last month I've sold several items trying to clear out. Feedback % going back up then one day II get an email that I'm a substandard seller! What??? I look and after having just received 3 new positive fb's on things I sold my feedback rating dropped a couple % points!!!! Why? Because around this time last year I'd sold so many things and received so many positives but because of the 12 month cycle they were dropping out of the formula! So without having dropped the ball on anything, without receiving any additional negative feedback and in fact accumulating more positives, I became a deadbeat! I can only hope a prospective buyer would look at all feedback and not just the %. I have a handful of things out there that have been delivered, had to be perfect condition as they were non breakable paper items, but buyers just don't always leave feedback.
It's just getting really annoying to pay ebay fees then paypal on top of it and be "deranked" when you haven't "non-performed". I had used the sewitsforsale for awhile but became exasperated having my hand slapped and ad refused because I accidentally capitalized something I shouldn't or put the price at end of listing instead of beginning (I think that depends on the moderator since I saw plenty which did this) and found I was getting such ridiculously lowball offers on some things that it did warrant paying ebay/pp fees (plus that limits you to sewing items, have been downsizing in other areas).

Anyone with suggestions or just as frustrated with these changes as I? It's really just irritating as heck watching more positive comments appearing and your rating simultaneously declining, I have to find anything I can to sell just to restore the original #.


-- Edited on 12/14/11 11:26 AM --

GwenH

Member since 8/26/09
Posts: 952
Skill: Advanced Beginner



In reply to suesewserge

Date: 12/14/11 11:44 AM

If it makes you feel any better, I've made quite a few purchases on ebay over time, and if I see a lower percentage, I always track back and see what the feedback is for.

I also give recent ratings more credance than older ratings. So if someone had several new positive ratings and an older negative rating, I'd be ok with buying from them, especially if the negative rating looked like an anomoly.

BTW, totally whiny unreasonable customers giving negative feedback are obvious to potential buyers.

a7yrstitch


Texas USA
Member since 4/1/08
Posts: 7426
Skill: Intermediate



In reply to suesewserge

Date: 12/14/11 12:20 PM

I also look at old feedback for explanations and weed out people who inappropriately use feedback. I have had only one negative feedback on ebay. The item I purchased was blatantly misrepresented. I contacted the buyer to try to work it out and she just point blank wrote to me that if I was honest on my feedback that she would use feedback to nail me to the wall. Ridiculous. I clearly stated the problem on my feedback and that I had been threatened (attempted blackmail). Although it took a while for the percentage to change, it did not adversely affect my buying or selling.

I think buyers and sellers alike recognize that there are unpleasant and demanding customers as well as sellers. If I have any doubts, I communicate with the seller. I've only had one totally bad transaction on ebay and one mild disappointment. Not bad and minimal dollars involved.

If a seller cannot ship to me as promised, I prefer that they let me know. The seller does have my money, so it is only fair to let me know the whereabouts of my purchase. There have been occasions when the seller has let me know they are ill or there has been a family emergency. I am comfortable with that and just let them know to ship, hopefully within a month or two, when it works for them.

Only had one buyer that drug his feet on paying; over a month! I was a newbie, I'll know better if it happens again.

I get totally annoyed at people who think things get wrapped, taped, driven to the shipper (gas), and shipped for virtually nothing, particularly large fragile items. I clearly state when something will need to be double boxed and the shipping cost up front. Yet, some still bid through to a winning bid and then want to whine about the shipping.

And, what is with the sellers who refuse to give feedback until feedback has been give to them. I'm old school and think a merchant should say, Thank You, to their customer. Not, I'll thank you after you thank me.

Don't worry about it too much, Suesewserge, a decent buyer will find you and know how to pick through the ebay minefield.

------
I have no idea what Apple thought I was saying so be a Peach and credit anything bizarre to auto correct.

kittykate


Ontario CANADA
Member since 12/18/02
Posts: 1284
Skill: Intermediate



Date: 12/14/11 12:24 PM

When I buy, I read all the feedbacks because what I've noticed is that buyers leave a positive and then write the real story in their comment text. I don't believe the percent, even if it is 100%.

suesewserge

Member since 4/21/11
Posts: 274



Date: 12/14/11 12:39 PM

You know I don't like the "hostage" situation of not leaving feedback for a buyer until they leave positive, but I'm beginning to understand it as you sometimes have to beg or plead and even if you delivered what you said, on time, good condition, you're at their mercy and can just hope they're reasonable. I enclose a note saying I appreciate their positive fb if they're happy, I send follow up msgs. after a week or so to the same effect.... you know if you didn't deliver they'd hit the keyboard fast. I am also finding people want to know where their stuff is in a few days, they paid already, yada yada (this goes along the lines of the shipping costs you already stated in the auction). I changed my shipping/handling time to 5 business days just to give a cushion in case.... but I find though clearly stated, if someone pays today they expect you to ship no later than tomorrow if not today even if you said within 5 days and ship on the 4th, within what you were very up front about on the listing.

And what's with leaving a neutral when there was no problem? Got it, was as described. That's not a positive???

I do appreciate hearing that there are people who look at the detailed feedback. Back when I had hundreds of fb ratings a negative wasn't so critical % wise, now with far fewer it makes a bigger difference. A low % for a seller with say 22,000 fb items is more impactful to me as it indicates they must have quite a few/several/many negatives, where as the same for someone with only 20 says maybe something happened or there was a glitch worth checking.

Anyway thanks for the thoughts and support.

skae


Member since 4/23/07
Posts: 3723
Skill: Advanced



In reply to suesewserge

Date: 12/14/11 1:57 PM

don't feel bad. I received a neg. once. the person wanted this sewing machine. I put on everything this machine needed done with. The person knowingly bought the machine. I guess the person thought it should work. It was a pond dealer. Sent the money back. I should ebay did. Didn't give me a chance to do so.They have to remember if you pay to send a machine back it is there reponsiblity not yours. I got a neg. from that person. said it didn't work and only zig zag and it wasn't a elna air machine. What!!!!!!!!

Received the machine back. Took it to a repair shop. It had a few little minor problem like old grease and timeing. Well reposted it and sold it. I did get a few inquirys about that neg feed back. I simple told them it was the person . that person new nothing about machine. The person was happy and bought the machine.

Now you are allowed to conterfeed back also. That is what I did.

My rating is excellent and If people have a problem I try to solve it and if it doen't I send there money back.

If you get a few like three neg. don't worry. Your postives out way the negitive. Just keep selling like you are.

-- Edited on

12/14/11 1:59 PM

--

------
Ecclesiastes 11:7,8 Nothing on earth is more beautiful than the morning sun. Even if you live to a ripe old age, you should try to enjoy each day, because darkness will come and will last a long time. (CEV)


lisalu


Member since 10/5/08
Posts: 2758
Skill: Advanced Beginner



Date: 12/14/11 2:08 PM

Also, there is a new PayPal policy that money received from an eBay sale is held pending for three weeks unless the buyer gives positive feedback. I can understand the principle behind this policy - as a buyer you want to know you are covered in case you must return an item - but it puts a burden on the seller to shake down the buyers for timely feedback as in, "If you are happy, PLEASE leave me feedback or else I cannot access the funds!"

jannw


Washington USA
Member since 9/3/06
Posts: 8552
Skill: Intermediate



In reply to lisalu

Date: 12/14/11 3:25 PM

Quote:
new PayPal policy that money received from an eBay sale is held pending for three weeks unless the buyer gives positive feedback.

I didn't know that! It probably explains all the odd notes I've been receiving regarding feedback.

Off to make sure I'm caught up on the feedbacks....

------
2009-113.25 yds
2010-115.5
2011-80.25+30+donated
2012 86.3 yds..
2013 21.0
Everyone who sews seriously has a stockpile of fabrics, because it is natural to purchase more than can be sewn in any one season" Singer, Timesaving Sewing, 1987



a7yrstitch


Texas USA
Member since 4/1/08
Posts: 7426
Skill: Intermediate



In reply to lisalu

Date: 12/14/11 4:48 PM

Thanks for the heads up on the new PayPal policy. What a bummer. It's unacceptable to expect a small volume seller (any, for that matter) to cover shipping costs out of their own pocket. And a delay in processing funds over to the seller just makes fraud so much harder to track down.

I'll have to send ebay a note. Feedback is different and should be kept separate from, 'Hey, I got the package.' Leaving feedback takes time, I can see now why some folks would go with minimal feedback if there is pressure to do it within a certain time limit.

But, whatever happened to funds being deposited and cleared before a package was sent? That is what I expect as a buyer. And, as a seller.

------
I have no idea what Apple thought I was saying so be a Peach and credit anything bizarre to auto correct.



Member since 12/31/69



Date: 12/14/11 6:33 PM

I didn't know that about feedback either, and now I feel bad when I bought some stuff for the house when we were building. I didn't have internet, and I never left feedback.

I'll make sure I don't do that again in the future. But what gets me is I pay by PP, usually within half an hour of the end, and I fulfill my role as a buyer, and then half the time the sellers (if I leave feedback or not) don't bother doing their feedback. I don't buy enough to care too much about it, but the system has always annoyed me.
Printable Version
* Advertising and soliciting is strictly prohibited on PatternReview.com. If you find a post which is not in agreement with our Terms and Conditions, please click on the Report Post button to report it.
Online Class
Beginners Guide to Sewing Jackets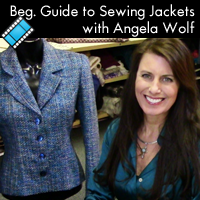 Online Class
Fun with Fitting - BODICE w Darts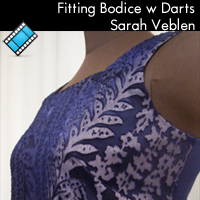 BurdaStyle Magazine 02-2010-122

by: SewWil
Review
Simplicity 8809

by: Pattycraft...
Review
SewBaby Quick Kitchen Gifts Pattern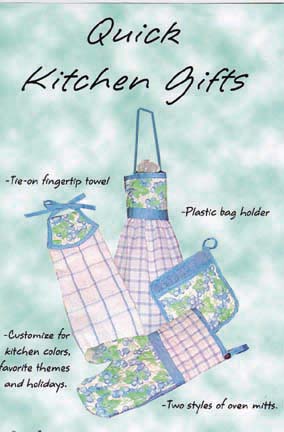 Pattern Details
Fit For Art Sporty Details Expansion Pattern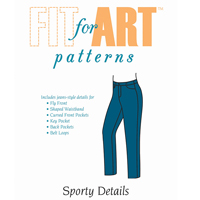 Pattern Details