Skittl1321


Iowa USA
Member since 9/9/07
Posts: 1112
Skill: Advanced Beginner



Date: 12/15/11 10:22 AM

With Christmas coming, I'm thinking back on Christmases past. My favorite Christmas memory ever is my first sewing machine.

As kids, we always had nice Christmases, lots of gifts- because my parents and Santa were generous, and we had 9 sets of Aunts and Uncles... plus my Mom wrapped everything- new socks, packs of gum, pencils for school. There was always tons to unwrap. We would look from the 2nd floor and see if the gifts extended past the the balcony overhang. Then you knew it was a 'good' year.

In third grade, all I wanted was a sewing machine. We opened presents and there was not one under the tree. I was sad, but knew I had gotten lots of cool stuff, so we went to the kitchen to start making pancakes.

My Mom went off into her bedroom and starts screaming "Mark, quick bring towels! The water in the tub was running this whole time, the whole bathroom is flooding!" My sister runs to get towels, while I start laughing. She's in 5th grade and asked for a fur coat. She didn't get it either. I tell her "they have something back there".

So we all rush into my parent's bedroom (sister and Dad with towels in hand... Dad was obviously in on it, sister was thinking there was a flood...) and sure enough. Two gifts remained.

My sister got a rabbit's fur coat. She loved it, but very soon afterward, fur became a bad thing, so she didn't get to wear it too much (it was replaced in 7th grade by a leather jacket- not sure how that is better, but I digress). And there she was- a Brother XL-3010. My first sewing machine.

That sewing machine stayed with me a long time, through college, into two years of marriage (I broke it trying to make blackout curtains- the feed dogs just quit.) Not bad for a Walmart special!

tourist


British Columbia CANADA
Member since 7/23/07
Posts: 6766
Skill: Intermediate



Date: 12/15/11 10:49 AM

My mom gave me a used Singer as a pre-wedding gift. I sewed my wedding dress, maternity clothes, baby clothes, multitudes of curtains and costumes and odd things like kayak back rest covers on that machine. And I pretty much disliked it the whole 30 years or so I had it. Got myself a new entry level Janome, gave away the old Singer, found PR and quickly started collecting vintage machines. The Janome sits under my cutting table and I sew on a department store metal machine, my serger and coverstitch plus a few old Kenmores that I couldn't resist buying.

I appreciate that first machine for what it was and the care that my late mom put into finding it for me, but I don't miss it!

------
http://bgballroom.wordpress.com to follow the progress on my next ballgown.



Member since 12/31/69



Date: 12/15/11 10:59 AM

Lamely, I bought my own. Oddly, I recently purchased the same machine from a pawn shop this last year when I moved to Texas briefly. (My oldest child made a distinctive scratch on it when he was about 2 which is how I know.)

Skittl1321


Iowa USA
Member since 9/9/07
Posts: 1112
Skill: Advanced Beginner



In reply to

Date: 12/15/11 11:06 AM

You bought the same machine twice? That's so funny!

poorpigling


Texas USA
Member since 12/28/07
Posts: 11074
Skill: Advanced



In reply to Skittl1321

Date: 12/15/11 11:16 AM

I wrote about the memory of my first machine in my Christmas story this year. Go read it if you haven't already. I don't know what happened to that exact machine.. but I was able to find one exactly like the one I received as a child off CL just a couple of years back.

When we can afford it.. I always get me a new machine for Christmas. Probably not this year. as my next selection is a rather way expensive one..

Mufffet


Vermont USA
Member since 8/14/05
Posts: 13439
Skill: Intermediate



Date: 12/15/11 11:24 AM

My parents gave me a sewing machine when I graduated nursing school. I never had tome to sew while in nursing school, or a place to sew, but before that I used whatever machines my mom had since I was 9 or so. I had that gift machine which was a JCPenny machine for about 6 years, and it was never satisfactory and I knew little about maintaining it. I bought a Kenmore on 1971, a fine machine, and then bought a Pfaff in 1977 which I still have, and never bought another machine until 2005 when I discovered PR and contracted SMAD.

The best Christmas gift ever was when I was 3. My large baby doll with the soft body and attached arms and legs (and head of course). She is a doll who cries MAMA when you tilt her back and forth. I named her Constance Evelda and of course Gibbs as her last name, since that was mine. I have her still. She lives in a comfy fleece in my closet in my bedroom. She was retouched and made beautiful again in the early 90s by my Mom at her own doll hospital and she is my friend forever. She has a heart that Mama sewed on her in my childhood and then when restoring her, Mama wrote me a note that I later discovered in the heart which is now a little pocket. I will pass her on to my daughter some day. Mama made her many clothes but I haven't got them any more except the one outfit she is wearing, and that was a little dress my daughter wore when a baby. :)

------
"Be kind whenever possible. It is always possible."
--Dalai Lama

I have sewing machines

marec


Arizona USA
Member since 5/11/08
Posts: 5589
Skill: Intermediate
Body Type:




Date: 12/15/11 11:55 AM

Quote:
I always get me a new machine for Christmas.

poorpigling, I can see how upgrading every year could get expensive! Or even just adding to the "stable".

Quote:
She has a heart that Mama sewed on her in my childhood and then when restoring her, Mama wrote me a note that I later discovered in the heart which is now a little pocket. I will pass her on to my daughter some day.

oh Mufffet....that is so dear. What a wonderful story.

I have had 3 machines. My first machine was given to me by my MIL after her death and was an Elna Super with cams. I finally replaced it three years ago with an Elna 5100. I sure miss Virginia.

-- Edited on

12/15/11 11:55 AM

--

------
my blog: http://kf-biblioblog.blogspot.com/
Stylish 60- http://www.pinterest.com/maresea/style-evolution/

Margasweet


Member since 2/15/05
Posts: 860
Skill: Advanced Beginner
Body Type:




Date: 12/15/11 11:58 AM

I got my first sewing machine at a garage sale... a friend's mother was out browsing the sales, and called me to let me know there was a machine in a cabinet I might be interested in. It was 1975, I was in high school; the machine is a black Singer with the gold decorations, either from 1945 that I paid $20 for, or 1940 that I paid $25 for (can't remember). I used it until DH bought me a computerized Elna in 1988; the people teaching me how to use it couldn't believe that I'd never learned to use a zigzag stitch, I jumped directly from a straight stitch only machine to one that has many built-in stitches. I learned to sew on my mother's Wilcox & Gibbs machine, originally DGM's, from around 1924-- a chain stitch machine.

Best Christmas gift was from my grandparents, a set of long underwear. I thought it was awful, no fun, not even a game to play... until I was warm for the rest of the winter. I've never been without long underwear again, though now it's usually silk.

------
2015 fabric in: 30 yd; sewn 16 yd.; given away 7; projects 11 (5 gift bags, tablecloth, 2 gauze chemises, 2 table runners, Poppy vest); UFOs 2 (journal cover, sage green tank dress); upcycles 1 (velvet shirt cuffs=zippered bag). Totals this year +7 yds, since 2007 +79 yds

2016 fabric in: 18 1/2 yds
2016 fabric sewn: 12 1/2 yd
2016 fabric given away
projects: 9 (library curtains, 4 zippered bags, 2 quilted table runners, 2 receiving blankets)
projects started: white/burgundy knit tunic 2 1/2 yd, tablecloth with border & lining, baby kimono & pants 1 yd, 3 burp cloths
UFOs completed: red quilted table mat
upcycles:

kkkkaty


Utah USA
Member since 12/7/05
Posts: 2842
Skill: Intermediate



Date: 12/15/11 12:07 PM

hmmm. My first sewing machine was a used machine that my mother bought for me (I was probably about 12), and I am sure it was as much as she could afford at the time. It was a dreadful machine, extremely heavy (I was always afraid I was going to drop it on my foot when I had to move it), and to use the zig-zag I had to sort of tape the lever/dial in place. But, you know I used it quite successfully, and never felt bad about it or wished for anything different. I think for quite a while, when I was young, I didn't even know there were better machines out there.... when I reached my 40s I bought myself a nice viking and have been thrilled with it ever since, but I have an odd feeling of fondness for that first machine.

-- Edited on

12/15/11 12:11 PM

--

------
Viking Lily 545
Viking Ruby
Bernina Activa 210
Brother 1034d


Sweetsong


Michigan USA
Member since 12/26/05
Posts: 1066
Skill: Advanced



Date: 12/15/11 12:46 PM

My sewing machine was my great aunt's it is/was a White in a cabinet, which my parents bought from her for $50. It only did a straight stitch and had lots of attachments I never learned to use. It had a knee pedal. Made all my high school clothes, college clothes, and my wedding dress on that little machine.

I think it's still in my parents' basement.

I should rescue her, but my house isn't that big. (hmmm, think I'll give up my in-law's sewing machine and rescue mine for the same spot in the dining room)

-- Edited on

12/15/11 12:50 PM

--
Printable Version
* Advertising and soliciting is strictly prohibited on PatternReview.com. If you find a post which is not in agreement with our Terms and Conditions, please click on the Report Post button to report it.
Online Class
Put it on the Bias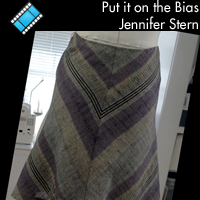 Online Class
Expert Sewing Techniques for Jackets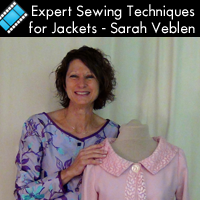 McCall's 6901

by: diart
Review
BurdaStyle Magazine 02-2014-113.1

by: BlueSkysAh...
Review
Sew House Seven Mississippi Avenue Dress/Shirt Paper Pattern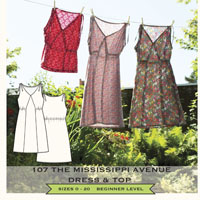 Pattern Details
You Sew Girl Mod Bag Pattern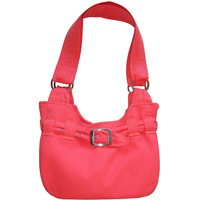 Pattern Details