JDpenelope


Intermediate
Member since 9/9/03
Posts: 1384



Date: 12/17/11 5:51 PM

My brother has been using a 60 (or thereabouts) year old wool quilt on his bed, made by my aunt. He asked if I could replace the remaining thread-bare, tattered cotton backing. Though an avid non-quilter, I agreed to have a go at it.

Instead of batting, inside was another cotton fabric layer, also thread-bare. The quilt is so warm and toasty, that the decision was made, apparently, to forego batting. My brother says the quilt is plenty warm without it.

Question: Is it a good idea to simply insert another cotton fabric--not batting-- inside? If so, would plain muslin be ok?

The original quilt was tied with yarn and not quilted. The pattern is simple rectangles cut from my uncle's wool suits, so it isn't fancy. (But we like it.) Another question: I guess, since there's no "loft" to the quilt, that it's not a good idea to quilt by stitching in the ditch....? So is the best option to tie (again) rather than quilt the sandwiches together? TIA

------
aka Joanne. (Penelope was our cat. RIP.)
"What mother nature gives, father time takes away."
Yahoo group: Sewing-with-Industrial-Machines


Doris W. in TN


Intermediate
Tennessee USA
Member since 2/9/04
Posts: 7905





In reply to JDpenelope



Date: 12/17/11 5:56 PM

Quote:
Question: Is it a good idea to simply insert another cotton fabric--not batting-- inside?



You can definitely do this. You can use a layer of flannel or plain muslin. These become your "batting."



Quote:
Another question: I guess, since there's no "loft" to the quilt, that it's not a good idea to quilt by stitching in the ditch....?



You can quilt wherever you like. There is no rule about SITD and the loft. You can tie the quilt if you prefer. It is all up to you.

ETA --- another idea: Don't remove the other tattered layers. Add a new backing over the old one. This was done for ages on old vintage quilts. I would recommend having the original quilt cleaned, if possible. Since it is wool, a dry-cleaning might be the best. And wait until after the new backing is put on, or the tattered stuff might disintegrate... even if a dry cleaners was willing to touch it in its present condition.
-- Edited on 12/17/11 5:59 PM --
JDpenelope


Intermediate
Member since 9/9/03
Posts: 1384

1 member likes this.




Date: 12/17/11 6:29 PM

Doris -- Oh, Thank You for answering so quickly!

Unfortunately, I have already removed both the backing and the cotton fabric inside. My brother has severe allergies (as do I); I suspected that this quilt has never been washed and maybe not dry cleaned. Indeed, it was full of lint and scraps. and possibly millions of invisible dust mites. After removing the two layers, I "air" dried the top (no heat), in my dryer 4 or 5 times, until very little lint was left. It was overflowing the first 3 times I emptied it. Checking carefully, I noticed that the wool was not adversely affected by the agitation in the dryer.

I had to cut off about an inch all around, because the wool hems were trapping more compacted lint which the dryer couldn't remove. Since the quilt has only sentimental and utilitarian value, I don't believe anything was lost by doing this. My husband said I should just throw it away, but I just couldn't, especially since my brother really likes it.

Thanks, again, Doris, for giving me some confidence and knowledge to go forward with this project.

------
aka Joanne. (Penelope was our cat. RIP.)
"What mother nature gives, father time takes away."
Yahoo group: Sewing-with-Industrial-Machines


JDpenelope


Intermediate
Member since 9/9/03
Posts: 1384



Date: 12/17/11 6:57 PM

It just occurred to me that all of those handfuls of lint from inside might have been what made the quilt so WARM. Now, I'm thinking that maybe I SHOULD put a layer of cotton batting inside. I read today that there is such a thing as wool batting. But maybe it is prohibitively expensive and would make the quilt too warm anyway.

It's not an ugly quilt, though very simple. Maybe I'll post a picture later.



------
aka Joanne. (Penelope was our cat. RIP.)
"What mother nature gives, father time takes away."
Yahoo group: Sewing-with-Industrial-Machines


Doris W. in TN


Intermediate
Tennessee USA
Member since 2/9/04
Posts: 7905





In reply to JDpenelope

1 member likes this.



Date: 12/17/11 7:24 PM

Quote: JDpenelope
It just occurred to me that all of those handfuls of lint from inside might have been what made the quilt so WARM. Now, I'm thinking that maybe I SHOULD put a layer of cotton batting inside. I read today that there is such a thing as wool batting. But maybe it is prohibitively expensive and would make the quilt too warm anyway.



It's not an ugly quilt, though very simple. Maybe I'll post a picture later.






Wool batting is pricey but not outrageous. I have heard good things about the Hobbs brand wool batting. You can probably shop around on the internet for best prices.

Another possibility is to get some dark color flannel for the batting. If the quilt will never be washed in the future, shrinking won't be an issue and you can lay selvage over selvage and stitch the widths together that way instead of a real seam. Just ideas..... With the flannel, you can use minimal tying or quilting on the layers, since it won't shift around like a regular quilt batting would.

I'm no expert, but these are ideas that will work.
JDpenelope


Intermediate
Member since 9/9/03
Posts: 1384



Date: 12/17/11 9:43 PM

Oh yes, Doris -- I had forgotten about the flannel option. I like that better than batting. Thanks for all of these tips. I've been in the dark and floundering; and now have some direction.
-- Edited on 12/17/11 9:47 PM --

------
aka Joanne. (Penelope was our cat. RIP.)
"What mother nature gives, father time takes away."
Yahoo group: Sewing-with-Industrial-Machines


Maia B


Advanced Beginner
Illinois USA
Member since 10/27/10
Posts: 4731

2 members like this.




Date: 12/18/11 12:07 PM

My only suggestion is to wash and dry any cotton fabrics you use a FEW times, so that later shrinkage won't be an issue with whatever you add IF someone down the line does wash it. If the wool shrinks later, there's nothing you can do about it. Would also get any chemicals that would bother your brother out of the new fabrics. In my experience, flannel shrinks more than plain cotton. Good luck and I think this is a very worthwhile project.

------
🌸 Plenty of machines, mostly Berninas 🌸

JDpenelope


Intermediate
Member since 9/9/03
Posts: 1384





In reply to Maia B



Date: 12/18/11 2:06 PM

Maia, Thanks for this guidance, especially the tip that cotton flannel shrinks more than plain cotton.

A friend gave me a roll of wide fabric, left over I believe from a drapery project. Using this for backing would help me get rid of stash, as well as conserve $$$ (always a good thing.)

After two burn tests, it seems to be cotton, maybe mercerized cotton, since the fabric has a nice lustrous sheen; the fabric burned up, leaving almost nothing left; had no hard bead; I didn't detect any smell. (I thought the quilt might be too warm and wouldn't breath if the backing were made from polyester.) I cut 4 6 x 6 squares, which I swished for several minutes in warm. soapy water. After drying, there was 1/4 inch of shrinkage. So I figured, I'd better pre-treat the backing fabric. It is drying now.

Unfortunately, now I must lay this project aside until after the holidays. But I have a road map. I also have started reading a helpful reference book about quilting for when I take it up again.


-- Edited on 12/18/11 2:10 PM --

------
aka Joanne. (Penelope was our cat. RIP.)
"What mother nature gives, father time takes away."
Yahoo group: Sewing-with-Industrial-Machines


KathySews


Advanced
Michigan USA
Member since 10/1/06
Posts: 3986



Date: 12/18/11 2:08 PM

What a wonderful thing to do for your brother. He obviously loves that quilt and now will have something of you in it also.

We do get attached to quilts and pillows don't we.

JDpenelope


Intermediate
Member since 9/9/03
Posts: 1384





In reply to KathySews



Date: 12/18/11 2:12 PM

Thanks Kathy! Who knows, maybe this will pique my interest in quilting -- and getting rid of lots of leftover fabrics in my stash.


------
aka Joanne. (Penelope was our cat. RIP.)
"What mother nature gives, father time takes away."
Yahoo group: Sewing-with-Industrial-Machines

Printable Version
* Advertising and soliciting is strictly prohibited on PatternReview.com. If you find a post which is not in agreement with our Terms and Conditions, please click on the Report Post button to report it.
Online Class
Leather 101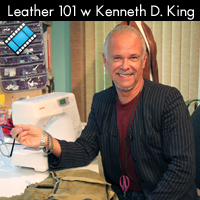 Online Class
Expert Sewing Techniques for Jackets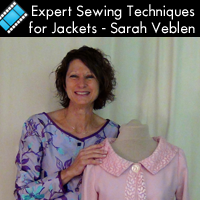 Kwik Sew 3553

by: FreyaStark
Review
Fanny Pack or Purse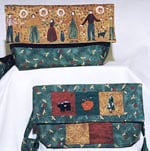 More Info
Sewing Workshop Now & Zen Shirts Pattern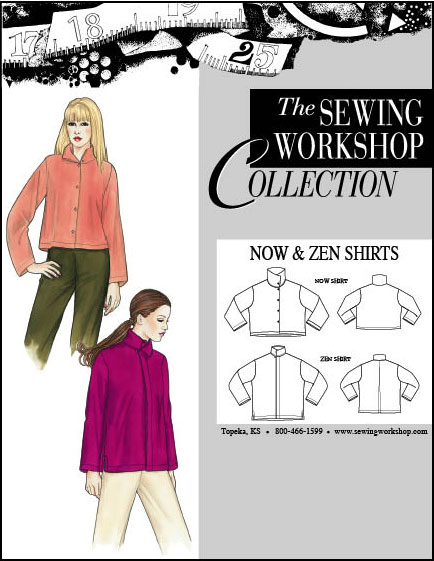 More Info
Vogue Patterns 8637

by: GermanKlei...
Review