JillyBe


Intermediate
California USA
Member since 1/20/10
Posts: 3195



Date: 12/18/11 6:14 PM

Some of you know that we have had in-home hospice care for my Mother for most of this last year. I'm sort of wracking my brain about appropriate gifts for them; now is certainly a good time of year for it, but I'm a little lost.

One is an Aide who has been coming semi-regularly for most of this time - she's a sweetie, & she even brought a gift (a teddy bear, some candy, & a little holly plant) for Mom - she really likes Mom I think it's appropriate to give her some $$, maybe a little something else too.

Mom's Nurse has only been coming for the past couple of months (she comes twice a week to check vitals, etc.) & is another sweetheart - somehow $$ doesn't seem appropriate for someone in her position, but maybe I'm wrong? I really don't know anything about her personal life, what she might need, etc. I'm lost here.

A therapist comes once a week & spends time mostly with me - she is just a dream; I adore her, & can probably come up with something personal.

One more - a volunteer - an older man who isn't terribly capable, & Mom isn't even all that fond of him, but I'm really appreciative of the time he spends here that just gives me a break. And volunteers are few & far between - you take what you're offered, and I am very grateful. But lost as to an appropriate gift. A fruit basket for him & his wife, perhaps?

I know I'm starting to think of this last minute - actually, I have been thinking of it, but I've just not been getting anywhere

There are always so many viewpoints & great ideas offered here; I thought I'd put this out & see what brilliant thoughts you could come up with.....

------
http://jillybejoyful.blogspot.com/
a blog about creativity, sewing, vintage sewing machines, and...... life :)

MBMc

Intermediate
Florida USA
Member since 7/29/08
Posts: 129



Date: 12/18/11 6:45 PM

I like giving gift cards for movies, books music, or deli food to people whose tastes I don't know too much about. Sometimes I also buy gift cards from a premium chocolate store or an ice cream shop. You could pick up something in a box that is not terribly expensive and hand the box over with the card taped to the top or in an envelope with a conventional card. The box might be a box of homemade cookies, a small box of chocolates, or a bag of flavored coffee or tea. (They come in small sizes at my grocery store) You could also do a "theme" gift like Movie Night and give the video certificate, the popcorn, and slipper socks. A check can go in the envelope with the card for the main caregiver.

JillyBe


Intermediate
California USA
Member since 1/20/10
Posts: 3195





In reply to MBMc



Date: 12/18/11 6:53 PM

MBMc those are all great suggestions; really helpful & getting me unstuck here thanks! We have See's Candy here, which is always appreciated, & Peet's Coffee, another local landmark. It's probably time for me to make up a batch of my famous (ahem) oatmeal cookies....

The wheels are starting to churn.....



------
http://jillybejoyful.blogspot.com/
a blog about creativity, sewing, vintage sewing machines, and...... life :)

CurlySu717

Intermediate
Texas USA
Member since 10/26/06
Posts: 1043



Date: 12/18/11 7:26 PM

I'm a nurse, and at most healthcare organizations (hospitals, Hospices, doctors' office, etc) there is usually a rule that you cannot accept gifts from patients or their families. The best thing for you to do is to send a gift to the Hospice office for the entire staff -- if the gift can be shared with everyone, then it's usually ok.

Food goes a long way with nurses and nursing aides!! Plants are nice, too. You could also make a monetary donation to the Hospice organization (most are always in need of funding) in honor of them.

Handwritten notes and cards to the staff members whom you are fond of are lovely, and they'll be cherished.

------
"To love another person is to see the face of God!" ~Les Miserables

www.lillianbettyandsibyl.blogspot.com

Julia C


Advanced Beginner
Nevada USA
Member since 7/1/07
Posts: 1149





In reply to CurlySu717



Date: 12/18/11 7:31 PM

I agree with CurlySu. Definitely no money. If you want to give something small like a card or small box of candy or homemade goodies to your special caregivers, they would appreciate it. The caregivers are not allowed to accept anything over $5 max in all likelihood. Something as large as a fruit basket or large amount of goodies should be sent to the office.

JillyBe


Intermediate
California USA
Member since 1/20/10
Posts: 3195





In reply to CurlySu717



Date: 12/18/11 7:33 PM

CurlySu I did wonder about that - none of the workers ever even accept a cup of tea! But they have accepted apples from my tree...I'll check on the details, & appreciate your input, thanks :)

Thanks to you too Julia - I'll definitely find out. Sheesh - $5? I mean, we're not rolling in dough here, but that just seems so.....not enough

-- Edited on 12/18/11 7:35 PM --

------
http://jillybejoyful.blogspot.com/
a blog about creativity, sewing, vintage sewing machines, and...... life :)

a7yrstitch


Intermediate
Texas USA
Member since 4/1/08
Posts: 5998





In reply to JillyBe



Date: 12/18/11 7:36 PM

I heard about those cookies, the one's from the famous JillyBe Cookery....

Your cookies would be brilliant. How about a small stainless thermos or insulated cup with a reliable cap/lid and some hot chocolate mix. Bundle it up in a small tote that you buy or make. They are bound to be losing their totes here and there.

Or some excellent hand moisturizer. L'Occitane sells a small tin of pure Shea Butter with no added scents. Those could be tucked in with those little stretchy gloves that they sell at Target. Those little gloves are great, they take up no space and can be tucked everywhere. I've given some of off my hands to people have had more need at the moment than I did. Easy to do at the price. And, I'm sure that gloves are another thing that they are bound to misplace in their comings and goings. You know their hands take a beating.

Book light and small size book tote? One sized to an ebook or a paperback?

If you make or purchase totes, try to come up with something washable.

Best wishes to you. Hospice care takers are amazing.

------
I have no idea what Apple thought I was saying so be a Peach and credit anything bizarre to auto correct.

JillyBe


Intermediate
California USA
Member since 1/20/10
Posts: 3195



Date: 12/18/11 7:44 PM

I've not been sewing any gifts this year, but last year I went crazy making market totes & purses.....I'm starting to think that may be the way to go in this case. The market bags I made were pretty awesome (if I do say so myself) & if it's handmade, hey...who can put a price on that?

And some homemade cookies....

I'd better get back to the sewing room! I'm actually a little envious of the market totes I gave last year...my friends keep showing up with them, & I never made one for myself lol!


------
http://jillybejoyful.blogspot.com/
a blog about creativity, sewing, vintage sewing machines, and...... life :)

Miss Fairchild


Advanced
USA
Member since 8/24/02
Posts: 7936





In reply to JillyBe



Date: 12/18/11 7:57 PM

Recently I made flannel pillowcases to give away as gifts. They were quick to make and very well received. I'm sure a set would be nice as your gift.

------
"Play the cards you are dealt, but choose who is sitting at the table"..AARP magazine

SEE MY ETSY SHOP HERE: http://www.etsy.com/shop/AuntMaymesAttic
My blog: http://auntmaymesattic.wordpress.com/

tgm and Kittys


Advanced Beginner
USA
Member since 3/8/10
Posts: 8100





In reply to JillyBe



Date: 12/18/11 8:29 PM

DH who works in health care also... says they are allowed to not accept any money either or anything of value over $25 especially & they can get written up for it. However he knows the home care people always rave about getting jellies & honey. It may sound odd but for a guy working hard trying his best to do a good job...it is much appreciated & they take it home to the family. DH says they also seem to enjoy the tins with popcorn/pretzels in them... it is provided needed snack sometimes when they are on the ride between clients . ............ I hope this helps. .... I know my DH likes getting coffee too, & one year someone gave handwarmers.... very helpful! .... hope this helps.

------
Home of the adorable Baby & Mittee girl >^,,^<
Mittee birthday 10/5/2009, The Baby 11/2/2000

Oh my..here we go again, no job...Sighing allot..almost 3 months & counting ...

Home to Hello Kitty Kate, Hello Kitty Valerie, Dottie Kenmore



Printable Version
* Advertising and soliciting is strictly prohibited on PatternReview.com. If you find a post which is not in agreement with our Terms and Conditions, please click on the Report Post button to report it.
Online Class
Fun with Fitting - PANTS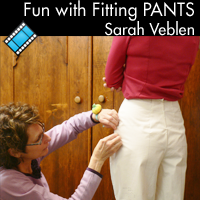 Online Class
More Knits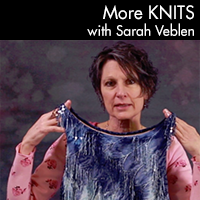 McCall's 6378 OOP

by: FreyaStark
Review
Sew Liberated Aurelia Cardigan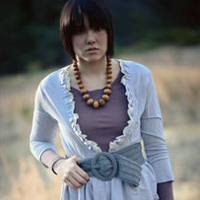 More Info
8 inch Dressmaking Shears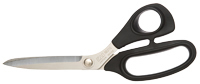 More Info
Vogue Patterns 8088

by: tinflutter...
Review