tgm and Kittys


Wisconsin USA
Member since 3/8/10
Posts: 8320
Skill: Advanced Beginner



Date: 12/18/11 10:31 PM

I was watching some TV sewing shows & some are doing quilting & using "applique" scissors to get closer seam allowances. These scissors have a big flat edge on one side & regular scissor edge on the other. ...Also what is "close cutting" scissors... not the usual bent angle scissors or even full size scissors like I am use to. ......Do you feel either of these or one works better when it comes to quilting, & appliques or "crazy" quilting ... I kinda make up my own way of putting things together..... nothing elaborate it is just what I do. What scissor do you like for getting the appliques & seam allowance to look nice? ... I have regular bent angle 8 inch & snips. Is something better that is not real expensive too?
Thanks for the info & advice.

------
The Girls... Baby & Mittee girl >^,,^
It's all about The Baby , about the Baby, about The Babe ....Big Smile! (sung off key ..la la la )

Here comes the big 60! OH MY!

The sewing workers:
Hello Kitty Kate (green), Hello Kitty Valerie, Dottie Kenmore, Bubba Kenmore the traveler,has case does travel.
Be still and Know that I AM God +



diane s


Oregon USA
Member since 8/24/02
Posts: 5098
Skill: Intermediate



Subject: Scissors .... what about the ones applique, close cutters ? Date: 12/18/11 10:40 PM

Sometimes these are called 'duckbill' scissors. I bought a pair many years ago after cutting something I didn't mean to cut. I don't use them alot, but when I need them, they do the job. They are perfect for applique, grading seams and trimming necklines when I use knit binding.
I've never used 'close cut' scissors
Joanns often has scissors half price, and you can use your PR discount with that.

------
My grandmother taught me to sew when I was 10, and I've been sewing ever since.

tgm and Kittys


Wisconsin USA
Member since 3/8/10
Posts: 8320
Skill: Advanced Beginner





Date: 12/18/11 11:52 PM

Thank you.... what brand did you buy? Are they expensive?

------
The Girls... Baby & Mittee girl >^,,^
It's all about The Baby , about the Baby, about The Babe ....Big Smile! (sung off key ..la la la )

Here comes the big 60! OH MY!

The sewing workers:
Hello Kitty Kate (green), Hello Kitty Valerie, Dottie Kenmore, Bubba Kenmore the traveler,has case does travel.
Be still and Know that I AM God +



beauturbo

California USA
Member since 5/2/09
Posts: 4495
Skill: Advanced





Date: 12/19/11 0:51 AM

I have two pairs of the Gingher Duck Billed Applique sissor and I like them. Not enough to normally need or buy two pairs though, just because I lost one pair, could not find it for a length of time, (and it was hidden/left in some fabric) then broke down and bought a new pair and then found the older ones too. They are not inexpensive at all , but they are nice. I think I paid about the same or a little more than you would pay just for a normal 8 inch pair of Ginger bent handle shears. So if you don't have some more regular kind and size of sewing shears that you really like a lot first, I would not make a special applique kind of pair the priority at all, and would get the more normal ones first, but if you have lots of sewing stuff, and then want some, then I think it's worth it. Not really anything you can do with them, that you actually could not do with any other sissor at all, but I do think when using them, it would be a lot harder to by accident cut some place that was not intended, just because of their more unique shape. I actually use mine for more applique and applied work, but if you were trying to grade down many. many layers of fabrics in some seam allowances at all different widths without catching the wrong layer there, I think they would work pretty good for that too.

kathyann

Maine USA
Member since 9/24/05
Posts: 78
Skill: Intermediate



Date: 12/19/11 6:10 AM

I use mine all the time for grading and trimming seam allowances, I couldn't sew without them!

Miss Fairchild


USA
Member since 8/24/02
Posts: 7936
Skill: Advanced





Date: 12/19/11 7:21 AM

I use my Gingher applique scissors to grade seam allowances that have interfacing. After cutting into fabric by accident, I bought these. I also use them for applique.

------
"Play the cards you are dealt, but choose who is sitting at the table"..AARP magazine

SEE MY ETSY SHOP HERE: http://www.etsy.com/shop/AuntMaymesAttic
My blog: http://auntmaymesattic.wordpress.com/

Doris W. in TN


Tennessee USA
Member since 2/9/04
Posts: 9044
Skill: Intermediate





Date: 12/19/11 8:25 AM

Quote: tgm and Kittys
Also what is "close cutting" scissors... not the usual bent angle scissors or even full size scissors like I am use to. ......


"Close-cutting" scissors mean (to me) scissors with small, slender blades that cut cleanly through the fabric, all the way to the tips of the scissor blade. Not all small/craft scissors will do that, and it's very important when cutting "cleavage" in applique, like a heart shape for example. A lesser scissor will chew the fabric and make a mess.

I use the Gingher 4" scissors that I bought at JoAnn's with a 40% coupon
link. There is also a curved blade version, which also I have. Some people prefer the curved blade for cutting rounded shapes, and I cannot decide which I prefer. . Without a JoAnn's coupon, I would not have either.

------
iPad's auto-correct is my enema.

Ratkins


Member since 9/9/07
Posts: 167
Skill: Intermediate



Date: 12/19/11 9:39 AM

I have a pair of the duck bill scissors. To be honest, I never used them as they were intended until my last quilt, where they worked well to trim the back of some applique. Mine are made by Gingher, and they are the sharpest pair of scissors I own.

I am also very fond of Karen Kay Buckley's applique scissors for general fabric trimming, like cutting out appliques or snipping into the seam allowance. They're not very sturdy but they do the job.

Janet

tgm and Kittys


Wisconsin USA
Member since 3/8/10
Posts: 8320
Skill: Advanced Beginner





In reply to Doris W. in TN <<



Date: 12/19/11 9:58 AM

Found them & a coupon for 10% off too....
Also found the Gingher applique scissors ... so 10% off the total order too today.... Thank You!
10% off coupon code is vipsave2012 if anyone else is ordering scissors. .........this then total great sales!
Thank you for telling me about them... seems they would work better than snips. ........ and I think the applique duckbill scissors sound like a wise investment too...
Many thanks for all the replies....

------
The Girls... Baby & Mittee girl >^,,^
It's all about The Baby , about the Baby, about The Babe ....Big Smile! (sung off key ..la la la )

Here comes the big 60! OH MY!

The sewing workers:
Hello Kitty Kate (green), Hello Kitty Valerie, Dottie Kenmore, Bubba Kenmore the traveler,has case does travel.
Be still and Know that I AM God +



tgm and Kittys


Wisconsin USA
Member since 3/8/10
Posts: 8320
Skill: Advanced Beginner



Subject: Scissors .... what about the ones applique, close cutters ? Date: 12/19/11 10:13 AM

Oh I just spotted spring loaded Fiskars rotary cutter... interesting for ergonomic cutting. Has anyone tried those?

------
The Girls... Baby & Mittee girl >^,,^
It's all about The Baby , about the Baby, about The Babe ....Big Smile! (sung off key ..la la la )

Here comes the big 60! OH MY!

The sewing workers:
Hello Kitty Kate (green), Hello Kitty Valerie, Dottie Kenmore, Bubba Kenmore the traveler,has case does travel.
Be still and Know that I AM God +


Printable Version
* Advertising and soliciting is strictly prohibited on PatternReview.com. If you find a post which is not in agreement with our Terms and Conditions, please click on the Report Post button to report it.
Online Class
Bust Adjustments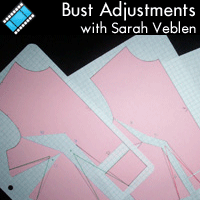 Online Class
Fun with Fitting - BODICE w Darts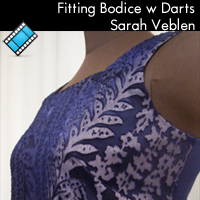 Butterick 5526

by: mangoflavo...
Review
SewBaby Animal Mittens Pattern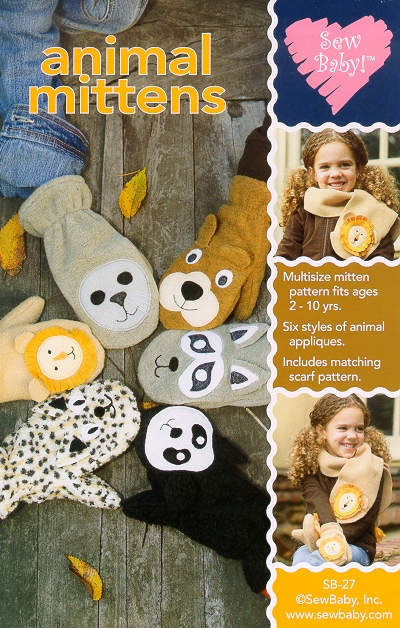 Pattern Details
Jennifer Stern The Perfectly Fitted Shirt by the Cup-Full Pattern ( Size 16-24(Cup B-DD) )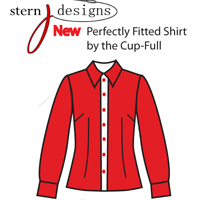 Pattern Details
Self Drafted Pattern 346466-1000

by: CounttyGir...
Review