Mandolin82


Intermediate
Washington USA
Member since 5/8/03
Posts: 1395



Date: 12/19/11 9:34 PM

I decided not to do any much decorating this year, and it feels like a relief. It also feels rather strange. When I was growing up I loved all the festive decorations my mom put out. And all the cookies she baked. I still enjoy it when I go to her house at Christmas It makes it all a very special time.

However my kids are different. Out of the 4 of them, only one really gets into the decorations. So it ends up being a lot of work for me to get them out, and then put them away. When they were younger I would do it to make the time of year special. But now they are older (young adults either in college or just starting out but living nearby). And I think my husband is oblivious.

So I'm taking it easy this year. Just putting out a few of the easy decorations, and the stockings. My son who likes the decorations has asked that we wait until he gets home (tomorrow) from college to put up the tree.

I'm curious how the family will react. Maybe they will find out they miss the decorations. I'm not feeling guilty, or resentful that they don't appreciate all the work. I think they appreciate it in a way, but can't understand why I bother doing it. And maybe I'll find that I really miss it and will do it just for myself. It is an interesting experiment.

Now lefse, a traditional Norwegian food we eat at Christmas, is another matter. My daughter spent hours and hours last week making huge amounts. It was fun having the kitchen covered in flour dust. So they do participate in on those traditions they really enjoy.

I don't quite know why I am posting this, as I don't have any questions or points to make. I guess I'm just pondering.

Susan





hazelnut


Beginner
USA
Member since 1/7/09
Posts: 2310





In reply to Mandolin82



Date: 12/19/11 10:33 PM

Me neither. This year we hung 2 wreaths, one outside, one inside and that is it. Last year I had zero decorations. In fact, the last year I really decorated was 1998. We moved in 2000 and I donated a lot of holiday stuff then. Since that time, I have only put minimal decorations up (no tree) on the years that I was hosting a holiday dinner. There are no young children in the family and DH considers decorations for adults a bit silly and a real PITA...he's a bah humbug kind of guy who thinks Christmas is for kids. However, he did seem to enjoy it when our son was young, and one year actually went up on the flat section of our roof late at night and made santa boots and reindeer tracks in the snow, then took our son up in the morning to see! (Everything's always more magical with children around)! I do miss decorating sometimes, I used to enjoy the holidays, but it's not worth the trouble for the two of us, esp. when the person who has to "get the stuff down" doesn't want to participate. So I guess I don't miss the work (esp. this year with my wrist surgeries) but I do miss the uplifting spirit and holiday cheer it brings. Last year with absolutely nothing was totally depressing for me, which is why I wanted at least a lighted wreath in the house this year.

All I can say is try it out, you'll know whether you miss decorating or not after a few years. ...but be aware that it's easy to get a little depressed at this time of year too. I have to watch out for that myself. Merry Christmas

SouthernStitch


Intermediate
Member since 8/24/02
Posts: 10447



Date: 12/19/11 10:36 PM

I like to keep it simple too. This year DH did do lights on the outside - we haven't had that in years. But I only decorate the LR, and it's done in like 2 hours tops. I refuse to do more than that. And, it would be fine with me if he didn't do the outside, but I do enjoy it.
Do what makes you happy and comfortable!

------
Bernina 780, and 530
Juki TL2010
Babylock Evolution
Singer 403a

When life gives you green velvet curtains, make a green velvet dress.

jr

Intermediate
North Carolina USA
Member since 8/11/03
Posts: 260



Date: 12/19/11 10:59 PM

Oh, I can definitley relate to this....I didn't decorate at all last year. My youngest son wouldn't be joining us and husband and older son didn't show any interest... but I felt bad and said that next year I'll decorate. Well, "next year" is here and until today I had nothing Christmasy inside or out! I saw a little (4foot) tree at Target that was 50% off- for $35. I had a tabletop tree that was perfect to put in front of a livingroom window. It's pre-lit
and won't need that many ornaments. It will be easy to store and easy to get out next year. My plan is to pare things down to a point that I can manage all by myself so I don't have to deal with a grumbling husband and can decorate when I want to!! I hope that this will work out...I always loved the holidays and although it's true that it's not the same without young children...it awakens memories for me, and I suspect for my husband and sons too!
JR

tgm and Kittys


Advanced Beginner
Wisconsin USA
Member since 3/8/10
Posts: 8166





In reply to Mandolin82



Date: 12/19/11 11:49 PM

This is the 2nd year of doing little ... we put a few things in the living room , wreath on the door & angel light in the window. That is enough this year. ....... Usually we are not home at Christmas so it did not seem really needed to me. ........... It is nice to just have a few things out & enjoy what we have.
I hope you like your "new traditions" too.

------
Home of the adorable Baby & Mittee girl >^,,^<
Meowy Christmas everyone!

Oh good, DH has now getting a nice part time job. Avg 20 hours a week.
The sewing workers:
Hello Kitty Kate (green), Hello Kitty Valerie, Dottie Kenmore, Bubba Kenmore the traveler.

Be still & know that I Am God +
Dear God...please help us out..Thank you..+



Franksdottir


Advanced Beginner
Member since 4/25/08
Posts: 3265



Date: 12/19/11 11:52 PM

I don't decorate for anything. Not Christmas, not Valentines, not birthdays, nothing.

I live with nine very bad cats. Some people have good cats, my friend Ruby used to do all sorts of decorations for holidays and her cats never bothered anything. Other people can safely have plants in their homes, or flower arrangements (fake or live), and all sorts of nice things.

Not me. Everything breakable is behind glass, and anything left out is indestructible (or so I think until...). In the nearly forty years we have been married we have never had a good cat. Well, we have a sort of good cat at the moment but that is only because she is blind and can't see where to make mischief. She is very smart and would definitely not be good if given the chance.

I wouldn't give any of them up, so decorations are out.

My daughter, whose husband is allergic to cats (and dogs and feathers) has a beautiful tree, so I have to live vicariously through her.

------
Barb

hazelnut


Beginner
USA
Member since 1/7/09
Posts: 2310





In reply to Franksdottir



Date: 12/20/11 0:28 AM

Quote:
I don't decorate for anything. I live with nine very bad cats.

ROTFLOL


StitchWench

Beginner
AUSTRALIA
Member since 2/17/06
Posts: 116



Date: 12/20/11 4:42 AM

About 5 years ago I didn't get around to putting away the string of lights in the dining room. Ever since they've been Christmas lights in December, New Year lights in January, Valentine lights in February . . . I'm sure you get the idea.

ryan's mom


Advanced
Member since 11/30/04
Posts: 5014



Date: 12/20/11 6:44 AM

We didn't decorate our tree that much. Our new kitten is to blame. The lights are on, and just a few Christmas ornaments on the top half of the tree. No garland, nothing on the lower half. Looks strange, but I have to keep my little guy as safe as possible.

I'd never hear the end of it if I didn't decorate lol. My youngest is 12, oldest is almost 20. They'd call me Scrooge all year if I didn't put up the decorations.

------
Big 4 Pattern size 12, RTW bottom: 6, RTW jacket 8, RTW top (no size fits me well!)
Measurements: 34 HB/36 FB (34C bra)/27.5/36 (and working hard to keep it that way.)
Machines: Sewing: Elna 760, vintage Kenmore Model 33 (1967), Janome Gem Gold 3, Singer Model 99, Singer 221/Featherweight. Sergers: Babylock Imagine and Babylock Enlighten. Embroidery Only: Janome 300E. Embroidery/Sewing Combo: Brother Dream machine. Coverstitch: Babylock BLCS. Straight Stitch: Janome 1600P.

If you think your sewing is better than everyone else's around here, get out of my way b****. I hate sewing snobs.

My blog: www.phatchickdesigns.blogspot.com

EleanorSews


Advanced
Michigan USA
Member since 7/26/07
Posts: 4688
Board Moderator





Date: 12/20/11 7:48 AM

Well, it is different for me maybe since DH died a year ago (today, in fact). Last year there was no tree although DD and I took a last minute trip to Williamsburg for Christmas. This year I put up a small tree and the lights are on. That is about it for me for this year. I figure, we'll see how I feel one year at a time. I do enjoy sitting in a corner working on my Christmas cards while the lights are dim around the tree and the tree lights seem to glow ~ it makes me feel warm and content to look at it.

------
"We don't see things as they are, we see them as we are." Anais Nin

"Attitude is the difference between an adventure and an ordeal." unknown
Printable Version
* Advertising and soliciting is strictly prohibited on PatternReview.com. If you find a post which is not in agreement with our Terms and Conditions, please click on the Report Post button to report it.
Sew a Designer Unlined Jacket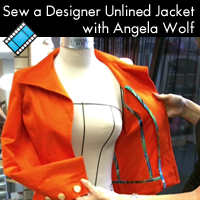 Understanding Wool Fabrics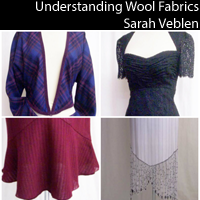 StyleArc Stacie Jean Jacket

by: clothingen...
Review
McCall's 6754

by: MrsCharism...
Review
SewBaby Easy Pieces Pants Pattern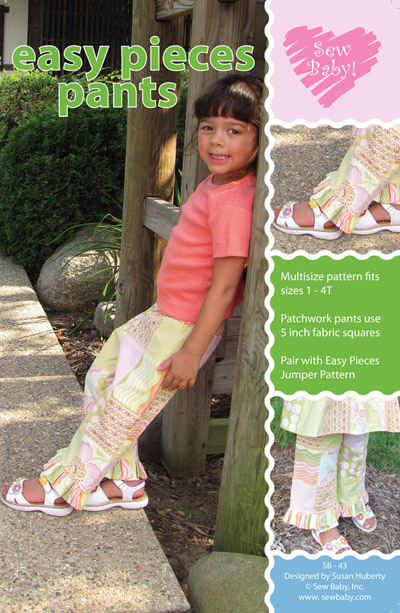 Buy Now
Gracie Handbag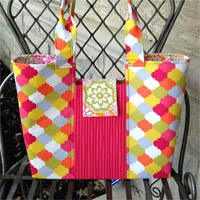 Buy Now