Mom to 5


Maryland USA
Member since 2/5/09
Posts: 1029
Skill: Beginner



Date: 12/27/11 10:18 AM

http://www.washingtonpost.com/business/industries/sears-holdings-plans-to-close-100-to-120-kmart-sears-stores-as-sales-disappoint/2011/12/27/gIQAaFEDKP_story.html?wprss=rss_national


Sears Holdings plans to close 100 to 120 Kmart, Sears stores as sales disappoint
By Associated Press, Updated: Tuesday, December 27, 10:07 AM

NEW YORK — Sears Holdings Corp. plans to close between 100 and 120 Sears and Kmart stores after poor sales during the holidays, the most crucial time of year for retailers.

The closings are the latest and most visible in a long series of moves to try to fix a retailer that has struggled with falling sales and shabby stores.

In an internal memo Tuesday to employees, CEO and President Lou D'Ambrosio said that the retailer had not "generated the results we were seeking during the holiday."

Sears Holdings Corp. said it has yet to determine which stores will close but said it will post on http://www.searsmedia.com when a final list is compiled. Sears would not discuss how many, if any, jobs would be cut.

The company has more than 4,000 stores in the U.S. and Canada. Its stock dropped $8.67, or 18.9 percent, to $37.18 in morning trading. The shares dipped to their lowest point in more than three years at $36.51 during the first few minutes of trading.

The company's revenue at stores open at least a year fell 5.2 percent to date for the quarter at both Sears and Kmart, the company said Tuesday. That includes the critical holiday shopping period.

Sears Holdings said the declining sales, ongoing pressure on profit margins and rising expenses pulled its adjusted earnings lower. The company predicts fourth-quarter adjusted earnings will be less than half the $933 million it reporter for the same quarter last year.

Sears Holdings also anticipates a non-cash charge of $1.6 billion to $1.8 billion in the quarter to write off the value of carried-over tax deductions it now doesn't expect to be profitable enough to use.

Sears said it will no longer prop up "marginally performing" stores in hopes of improving their performance and will now concentrate on cash-generating stores.

"These actions will better enable us to focus our investments on serving our customers," D'Ambrosio said.

The weaker-than-expected performance reflects what analysts say is a deteriorating outlook for the retailer.

The results point to "deepening problems at this struggling chain and renewed worries about Sears survivability," said Gary Balter, an analyst at Credit Suisse. "The extent of the weakness may be larger than expected but the reasons behind it are not. It begins and some would argue ends with Sears' reluctance to invest in stores and service."

Balter also said Sears' weakening performance may lead its vendors to start to worry about their exposure.

The company has seen rival department stores like Macy's Inc. and discounters like Target Corp. continue to steal customers. It's also contending with a stronger Wal-Mart Stores Inc., the world's largest retailer, which has hammered hard its low-price message and brought back services like layaway, which allows financially stressed shoppers to finance their holiday purchases by paying a little at a time.

The tough economy hasn't helped, either. Middle-income shoppers, the company's core customers, have seen their wages fail to keep up with higher costs for household basics like food.

But the big problem, analysts say, is Sears hasn't invested in remodeling, leaving its stores uninviting.

"There's no reason to go to Sears," said New York-based independent retail analyst Brian Sozzi, "It offers a depressing shopping experience and uncompetitive prices."

Sears Holdings Corp., based in Hoffman Estates, Ill., said that the store closings will generate $140 to $170 million in cash from inventory sales. The retailer expects the sale or sublease of real estate holdings to add more cash.

Sears Holdings appeared to stumble early in the holiday season, as it opened its Sears, Roebuck and Co. stores at 4 a.m. on Black Friday, the day after Thanksgiving. Rivals including Best Buy Co., Wal-Mart Stores Inc. and Toys R Us opened as early as Thanksgiving night. Sears stores had opened on Thanksgiving Day in 2010. Kmart has been opening on Thanksgiving for years.

A hint that trouble might be brewing came in mid-December when Sears Holdings unexpectedly announced that 260 of its Sears, Roebuck and Co. locations would stay open until midnight through Dec. 23.

Kmart's 4.4 percent decline in revenue at stores open at least a year was blamed on diminished layaways and a drop in clothing and consumer electronics sales. Part of Kmart's layaway softness likely stemmed from competitive pressure. Wal-Mart had said that its holiday layaway business had been popular. Toys R Us expanded its layaway services to include more items. Kmart's grocery sales climbed during the period.

Sears cited lackluster consumer electronics and home appliance sales for its 6 percent dropoff. Sears' clothing sales were flat. Sales of Lands' End products at Sears stores rose in the mid-single digits.

Sears Holdings said it also plans to lower its fixed costs by $100 million to $200 million and trim its 2012 peak domestic inventory by $300 million from 2011's $10.2 billion at the third quarter's end.

D'Ambrosio acknowledged in his internal memo that criticism over Sears Holdings' performance was likely to come, but that the company was prepared for the days ahead.

"We will bounce back and become stronger than ever," he said.



------
http://mamazsewingescapadez.blogspot.com/

quiltingwolf


Member since 12/15/02
Posts: 7208
Skill: Intermediate



Date: 12/27/11 10:56 AM

I like Kmart I have one very near me, much closer the Walmart and I can get in and out in minutes usually. I've come to hate the mega stores. I don't do Sam's club and the like don't even like Walmart but sometimes have to shop there for availabilty and price. I hope they don't close ours. I also like Kmart's kitchen ware department.

------
quiltingwolf.blogspot.com

Learn To Sew


Member since 4/12/05
Posts: 13349
Skill: Advanced Beginner



Date: 12/27/11 11:31 AM

I well remember when I could go to Sears and buy all kinds of clothing. I would go at least once a month and buy something to wear or for the house or a tool. I just liked to shop there.

A few years ago they went to Lands End clothing and that all changed. LE took over 1/3 of the store in womens clothing. Then they took over nearly all of it. When LE came in, I left them. I was not alone, I see. Nothing fit anymore and I did not want to wear BEACH clothing all year long. That was what they had to offer. I really miss going there to buy knit pjs and sweats for me. They were the best I could get and the sweat pants had pockets, too. Try to find those RTW sweat pants with pockets for women... So far, no luck.

We still go to our mall Sears twice a year for the fridge filter. I wonder where we will buy it if they close the store? I can't imagine they would keep ours open, as you never see many people in it. Maybe over the Christmas holiday season, but not during the year. I never went there.

I hate to see them go downhill, but they only have themselves to blame. If they had not bought KMart many years ago, they would not be in the shape they are in.

Oh, and just try to find a salesperson when you do go into the store...

Indeed, a sad day for Sears, but not unexpected.

Learn


------
Bernina 630, Bernina embroidery module, Pfaff 2036, Bernina 1200DA serger, Unique Sewing Cabinet 450L

SouthernStitch


USA
Member since 8/24/02
Posts: 11648
Skill: Intermediate
Body Type:




Date: 12/27/11 12:14 PM

We have 2 Sears, and I know one of them closest to my house will close - never anyone in there. I love their Kenmore appliances, so if they have to do this to stay afloat then I guess it's better than closing down all of the stores for good.

Learn, try waterfilters.net. I have a Kenmore fridge, and they stopped producing the water filter for it too. Sears told me to get the LG water filter and gave me the part number. I ordered it, but I don't think it works. My old one would be full of water when I took it out - this one is bone dry. It appears to fit, but I don't think that the water is going through it, so I returned it and now have no filter. Grrrr!! (And I can't filter water from my Delta faucet due to the pull out spray type head on it. Double Grrr!! But, you might have better luck than me!

------
Bernina 780, and 530
Viking Opal 690Q
Babylock Evolution
Singer 403a

When life gives you green velvet curtains, make a green velvet dress.

GlButterfly


California USA
Member since 8/28/08
Posts: 3798
Skill: Intermediate



In reply to Learn To Sew

Date: 12/27/11 12:17 PM

Sears didn't buy K-Mart; K-Mart bought Sears.

------
That's Gl = for Gloria, not G. I.

fabrictherapy

Georgia USA
Member since 12/22/10
Posts: 341
Skill: Advanced



Date: 12/27/11 12:19 PM

I have 2 stores close by, and both seem to be busy. I see them closing the former Kmart's that got converted into Sears stores before shuttering the mall locations. As long as I can get my bobbin fix, I am happy lady ....

Learn To Sew


Member since 4/12/05
Posts: 13349
Skill: Advanced Beginner



In reply to GlButterfly

Date: 12/27/11 12:24 PM

Seriously? I always thought it was the other way around. So, if KMart bought Sears, why is Sears in such a bad way? Sears just does not have anything in the store to make me want to shop there.

------
Bernina 630, Bernina embroidery module, Pfaff 2036, Bernina 1200DA serger, Unique Sewing Cabinet 450L

fabrictherapy

Georgia USA
Member since 12/22/10
Posts: 341
Skill: Advanced



Date: 12/27/11 12:31 PM

Sears was in iffy shape when Kmart Corp bought them before the economy tanked.

HarrietHomeowner


Member since 1/13/10
Posts: 879
Skill: Intermediate



Date: 12/27/11 12:40 PM

The Sears near us is always busy. It's the only department store that's handy for a lot of the people who shop there -- many don't have cars and live in apartments in the neighborhood. However, it's messy and difficult to shop in. The Lands' End stuff is nice quality but the store has a limited selection. Nothing much ever fits me, so I can't say whether LE is any worse on that score than any other brand. I actually like the Sears house brand better for fit. I bought my sewing machine there -- with no help whatsoever from the employees in the sewing machine department!

I used to love K-Mart -- I bought most of my clothes and housewares there, and they had some really nice things. But I moved, and it hasn't been convenient for a long time, so I haven't been in one for years. There was one near where my mother lived that we used to call the "surly K-Mart" -- I avoided going in there.

I don't know that these stores need to remodel as much as they need to be clean and organized with good and helpful employees.

HawkeMorningStar7


California USA
Member since 6/21/05
Posts: 1617
Skill: Intermediate



Date: 12/27/11 12:44 PM

With much nostalgia I fondly remember buying my first sewing machine at Sears in the mid 80's, a Kenmore for under $200. I was making triathlon outfits and needed a machine to do stretch stitch. Hadnt even heard of a serger back then. Have made at least a thousand garments since then, and it STILL is my number one sewing machine, never needs repairs, foot pedal wore out twice, guess you could call that a repair.
Other than that DH bought a few appliances over the years, but not much else. I bought a set of Kenmore feet a few years back.
We mostly internet shop now. DH bought one of the appliances from Sears via Internet.

------
.....Behold, a wonder did appear;
Amazement was my bliss.......
Printable Version
* Advertising and soliciting is strictly prohibited on PatternReview.com. If you find a post which is not in agreement with our Terms and Conditions, please click on the Report Post button to report it.
Online Class
Fun with Fitting - PANTS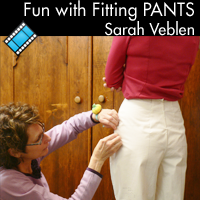 Online Class
Beginners Guide to Sewing Jackets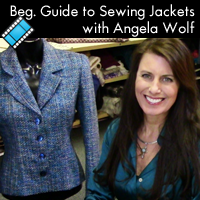 Lekala Patterns 4285

by: FrenchColl...
Review
Butterick 5267

by: HanPanda
Review
Pamela's Patterns Cool Cardigans - Draped Front Pattern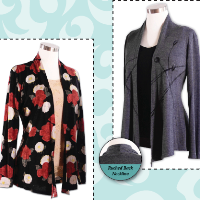 Pattern Details
Sew Chic Southern Belle Dress Pattern (ln8503)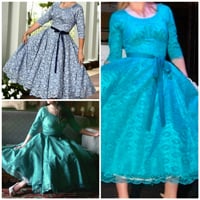 Pattern Details