Lady_Mame


Intermediate
Washington USA
Member since 3/11/07
Posts: 2074



Date: 1/22/12 0:06 AM

I have never had a sense of style and fashion. Encountering a display of clothing, I instantly begin channeling my Father's alleged "White Guy" style. Given our druthers we show up tough but not exactly attractive pants and a plaid over shirt. The hemline is never QUITE the right length on the pants. There isn't a pair of sorta-funny-sorta-fugly practical shoes that hasn't found love in our closets. On the upside, we're recognizable in a crowd. We always show up looking like we do.

We both walk kind of funny.

We both work in technical-type work (thank god) but I have a suspicion that if I could manage more than once a week to look like I got dressed like it was on purpose I'd fair better. I've thought this for a couple of years. I've read the blogs, I've gone snoop shopping (ugh, stores) I've really tried.

I'm no good.

Do y'all think maybe if I switched to doing up foreign patterns like Burda and Style arc that it would offset them fugly practical shoes, and plaids that I love so much? I mean, this is a step I can do. I know I can hold myself to this.

But will it help?


------
Needle Needle Straight and Slim, Dust and Sweep the House for Him! --Grimm Fairy Tales

marec


Intermediate
Member since 5/11/08
Posts: 4509



Date: 1/22/12 1:30 AM

Your post made me smile and I almost replied with humor. But as funny as you make it sound, I think your question is serious. If you updated your style, would it help you professionally? Yes.

I also think you are asking for some help in finding a style not so Dad like, but more your own. I looked at your 46 reviews and I see a beautiful woman with a quirky, artsy look to her. Your hair and skin are gorgeous, and you have such an interesting look with long tunics and pants. I actually have looked over your recent reviews a few times because I admire your look. The Butterick tunic (orange colored)with the scarf is an awesome look. It is a picture I keep in mind when sewing my own tunics lately.

As for the professional question---I think I would dress more urban and less of a student look if I were looking to improve my standing at work. I like your choices and would use more luxe fabrics and tight slacks with heeled boots. Keep scarves or necklaces as they look wonderful on you. Always dress a bit better than your co-workers. :-)

------
my blog: http://kf-biblioblog.blogspot.com/
The more I learn, the less I know.

misschris

AUSTRALIA
Member since 2/3/06
Posts: 1599





In reply to Lady_Mame



Date: 1/22/12 3:35 AM

Have you looked at The Sewing Workshop? Lots of overshirt and pants options if that's what you're comfortable in.

------
chris

Melbourne


annie11


Advanced
Illinois USA
Member since 3/3/06
Posts: 269



Date: 1/22/12 11:03 AM

I looked through your recent reviews and think you are adorable! I don't see anything wrong with your current style, but it is definitely casual, and maybe you want to look more polished for work.

Although I do subscribe to Burda and really enjoy looking at their styling, I don't think that their patterns are inherently any more stylish than American pattern companies. I think that they tend to use really high end fabrics and in innovative ways, so it makes their finished garments look better. You could accomplish the same thing with American patterns.

I would recommend splurging on some really good quality fabrics and the styles that you like to wear will look better already! You don't have to spend a ton of money if you do your homework. I personally do better when I make a sewing plan, and make separates that coordinate with each other.

You like plaids- how about a nice wool plaid for a skirt, or a silk plaid for a tunic. You could even find a plaid ITY knit for a wrap dress that wouldn't wrinkle after a long day at work. Maybe several plaid chiffon or linen scarves to go with solid dresses or blouses. Sew up some nice neutrals, such as a basic straight skirt, knit cardigans, camis, and turtlenecks for layering, and you'll find your wardrobe will give you more options. Just stay true to yourself, or you won't be comfortable.


------
http://sewbabynews.blogspot.com/

Lady_Mame


Intermediate
Washington USA
Member since 3/11/07
Posts: 2074





In reply to marec



Date: 1/22/12 11:11 AM

Marec, I'm afraid due to medical reasons and the fact I walk to work I can wear neither tight pants nor heeled boots, but as your give the tunic look a stamp of approval, I will look into finding more interesting tunic patterns to share with you. I'm so glad you like the orange one -- it is a favorite of mine and was sewn as a personal challenge. I live up north, and so I'm trying to come up with a wardrobe that needs minimal "rotation" -- that's my first All Seasons Shirt.

I do love scarves as well. I buy them all at our local thrift market. I think that there is an older lady that is slowly donating them -- they are really high quality and some are even "mid-list" designer! I've had to pass some of the terrific eighties ones -- a little too garish in pinks and greens, but whenever I see a good one I snap it up.

I also love luxe fabrics (I'm actually doing a panel about them at a convention this year) so I think adding nicer fabrics to the mix will be expensive but worth it -- that's an idea I hadn't considered much. I could certainly do some silks and some upmarket prints. We have a quality fabric shop here in town that, if nothing else, I can check out what I think I'd like and then see if I can find it in a more suitable color/print online.

I have to admit, it's impossible not to dress better than 90% of my coworkers. Only my boss usually passes (his sense of style leaves uhm.... a lot to be desired. The fitting problems! THE FITTING PROBLEMS OH GAWD.) However, where I live the students are almost always BEAUTIFULLY dressed. Some of the girls look positively French. Stunningly gorgeous outfits, really. Perhaps you meant high school? I really don't wear t-shirts, but I do wear a lot of darkwash jeans. I should work I think, on a wide-leg chino as I can't do tight? Do you think something like Burda "Slouchy" Pants done up in a nice chino, maybe with some "pleats" added in to give a more "Oxford Trouser" look would go well?

------
Needle Needle Straight and Slim, Dust and Sweep the House for Him! --Grimm Fairy Tales

Lady_Mame


Intermediate
Washington USA
Member since 3/11/07
Posts: 2074





In reply to misschris



Date: 1/22/12 11:14 AM

I keep looking at Sewing Workshop, but I keep on seguing right into "My Aunt Sara would look so good in....." as opposed to seeing myself in it. Now, mt Aunt is a terribly stylish woman, but I just seem to not see it on me. I tend to do the same thing with Vogue. I always want to make the pattern up for someone else. When this is the case, I have a tendency to make a garment in my size, that would really look better on them. (And then I get smart and just send them a new one!)

------
Needle Needle Straight and Slim, Dust and Sweep the House for Him! --Grimm Fairy Tales

Lady_Mame


Intermediate
Washington USA
Member since 3/11/07
Posts: 2074





In reply to annie11



Date: 1/22/12 11:20 AM

I had noticed that Burda used nicer fabrics in their "mock ups" than the American companies. However, I noticed something else interesting -- if you buy your patterns at the independent store, or online, the fabrics are usually nicer than the ones shown in their "look books" for Joann's or Hancocks. But not as nice as Burda, that's true.

I do like the idea of sewing a capsule, but I don't ever seem to manage it even with the best laid plans. I can put my nose to the grindstone though, and see if I can stay partially true to it. Even a small, say, three-day capsule would maybe exercise the "brain muscle" that makes that idea work. Maybe I could get the hang of it.

------
Needle Needle Straight and Slim, Dust and Sweep the House for Him! --Grimm Fairy Tales

marec


Intermediate
Member since 5/11/08
Posts: 4509



Date: 1/22/12 11:41 AM

Quote:
However, where I live the students are almost always BEAUTIFULLY dressed. Some of the girls look positively French. Stunningly gorgeous outfits, really. Perhaps you meant high school?



well, ignore my comment on that then I live in a rural area with a technical college--->the medical students tend to dress well but the computer and engineering students (and faculty) are very clueless.

By tight pants I mean "fitted", as in a slack. Chinos or khakis are too casual for the workplace, in my opinion. If the waistband is a problem, there are lots of RTW and patterns which include elastic. Also, a knit pant might look more polished.

I am currently working on this tunic using a blend of C/D. I'm making it up in a wild, opaque print but want to try another in linen or a cotton blend. I plan to wear this with slim trousers or a pair of knit pants.

I'll be interested to follow along as you make any changes you see fit! You really have a great style sense!

ps: The Burda slouchy pant is wonderful. Wouldn't that look cute with a nice knit top and short jacket? I would look like a munchkin...but you could rock that.
-- Edited on 1/22/12 11:48 AM --

------
my blog: http://kf-biblioblog.blogspot.com/
The more I learn, the less I know.

Lady_Mame


Intermediate
Washington USA
Member since 3/11/07
Posts: 2074





In reply to marec



Date: 1/22/12 11:52 AM

Uh oh... I think there's some language confusion going on here. To me, where I am, a Chino pant fabric is a big step UP from a khaki pant. It's usually has a faint sheen, like a dull Sateen, and usually flows more than khaki or twill. Maybe I've learned the wrong word for this or there is some minor regional difference?

Unfortunately, any tightness on my lower body seems to excerbate the problem, so I need a just-barely fitted waist and slightly droopy crotch. It's a real pain. I won't deny I can really look fabulous in some of the more popular jean styles, but the agony of wearing them for even an hour is no longer worth it. I've tried skirts, but never feel completely comfortable in them, and especially not at the office. I get too much of the wrong kind of attention. Dressing more androgynous at the office seems to suit people better.

I didn't see that tunic pattern when I went pattern shopping this weekend -- I look forward to what you do with it. It seems like it could look very good, but I can't really imagine it on a "real" person (the girls wearing it on the pattern envelope are so slim and tall!) I need to see it, you know?

------
Needle Needle Straight and Slim, Dust and Sweep the House for Him! --Grimm Fairy Tales

elizajo


Intermediate
Louisiana USA
Member since 4/15/05
Posts: 1254



Date: 1/22/12 12:04 PM

I stumbled on this website Vivienne's Files yesterday. The author is into creating wardrobe capsules that she has recently named "Not So Crazy 8's". I think she enjoys playing with the colors and images from shopping websites, so most of the capsules she has created are for readers who request them. She has a good eye for color.

The link goes to her young look in grays. Here is one in blues: Blues . I found somewhere on there that you should aim towards two neutral capsules of 8 pieces each and one with accent color pieces for cold and warm weather.


. On this page, she combines the blues not so crazy 8's capsule with sunset colors: sunset and sky capsule.

The thing about capsule wardrobes for me is proportion. I like to wear tunics and wide-legged pants, too--- but not together. My longer tunics need narrower pants and my fun wide legged pants need a shorter top. So I tend to stay in color and fabric families and create several complete outfits that have pieces that can be mixed to make at least one other outfit. Having 30 different outfits isn't so important to me. But the capsuling method is great for my 29 year old DD, who is more picky about having more outfits per month.

I also found that sticking with one or two indie pattern companies with similar looks helps me stay unified. For me, that is The Sewing Workshop, with a few Tilton sisters from Vogue. When I get back into sewing for DD, I think I will go with several Christine Jonson patterns, including her travel trios.

ETA: I understand the tight fitting pants issue, too. The Sewing Workshop link posted up-thread has the Trio pattern. I have made that pant out of linen and ponte, with my own pocket variations. Pontes have disappointed me over time, but my linens will last at least another year.
-- Edited on 1/22/12 12:12 PM --

------
Elizabeth
Printable Version
* Advertising and soliciting is strictly prohibited on PatternReview.com. If you find a post which is not in agreement with our Terms and Conditions, please click on the Report Post button to report it.
Put it on the Bias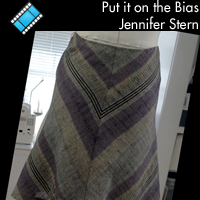 Clone Your Favorite Garment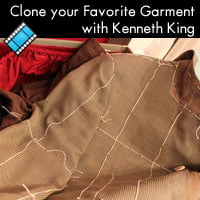 Burda 8860

by: FreyaStark
Review
Islander Sewing Systems Men's Classic Dress Shirt Pattern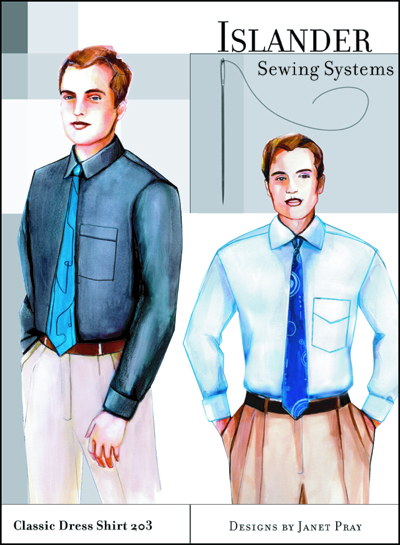 Buy Now
Favorite Things Little Sleep Well Pattern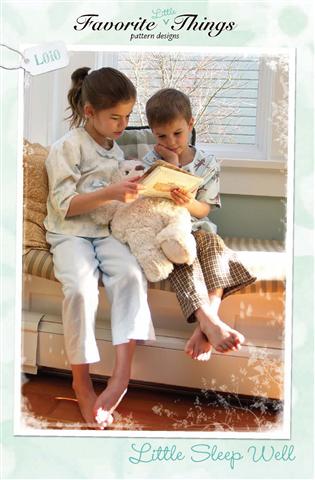 Buy Now
Simplicity 5914

by: guineveres...
Review