SouthernStitch


Intermediate
Member since 8/24/02
Posts: 10221



Date: 1/22/12 9:25 PM

I'm starting my third small quilting project. Some of the corners are meeting up just fine, but most don't. I know I shouldn't be too hard on myself, but I'm just wondering....
How many quilts did you do until you got it right?
Did you just keep on trying and it got better, or did you rip till you got it right?
I am nesting the seams and all that, and pinning right there by the join. I'm not doing blocks on this project though, so that might be it. I started with a 12 inch more interesting block which came out okay. I squared that, and have been joining strips of 4 inch squares to that till I get enough. Then I'll cut it into a circle, and apply elastic to make a table topper that will wrap to the underside of the table for a sng fit.
So now I have no idea how to quilt this. I guess stitch in the ditch with invisible thread since it's not perfect.

------
Bernina 780, and 530
Juki TL2010
Babylock Evolution
Singer 403a

When life gives you green velvet curtains, make a green velvet dress.

CJ Tinkle


Intermediate
Member since 2/5/06
Posts: 1056



Date: 1/22/12 9:41 PM

I never did get it right until I bought an AccuQuilt. It wasn't my piecing that was the problem, it was my cutting. No matter how careful I am, I just can't rotary cut well. So take a peek and see if your cutting is accurate.

------
Bernina Artista 630 ✂ Bernina Aurora 430 ✂ Bernina 830e Record ✂ Bernina 1300MDC ✂ Babylock BLCS ✂ APQS Millennium ✂ Singer 201-2 ✂ Singer 301 ✂ Singer 401A ✂ Singer 15-91 ✂ Singer Featherweight 222K ✂ Singer Featherweight 221

Warbler


Advanced
Vermont USA
Member since 4/15/07
Posts: 3574





In reply to SouthernStitch



Date: 1/22/12 9:58 PM

What a great question! I have been quilting for nearly 20 years and I still have unmatched seams at times, There are so many factors that affect seam and piecing accuracy... to name a few...cutting, pressing, fabric grain, seam accuracy, block design and complexity, thread weight, fabric weight, block layout. I think you get the picture.
The challenge to get it right sometimes is impossible. It is best to accept a little imperfection in every quit. Another way to look at this is you may notice those tiny flaws but in reality unless someone studied a quilt with a powerful hand lense, they wouldn't notice the difference. The eye tends to follow pattern and color designs; that is what others will see in your quilt - design.

Your project sounds wonderful. I would make the top large enough for the circle but I would not cut the circle until it is quilted. Say you want a 60 inch diameter circle. Make the top 70 inches square or what ever the directions say, if you are following a pattern. Based the 60 inch circle and cut just outside the circumference of that circle about an inch, then attach the elastic onto edge.

------
Janome MC6600 Bernina 240 Juki MO735 Singer 201-2 Singer 221-1

Maia B


Advanced Beginner
Illinois USA
Member since 10/27/10
Posts: 4700



Date: 1/22/12 10:01 PM

As your piecing improves, you'll do more complex and challenging patterns, so the answer is...soon and never. I still get intersections that don't match up as perfectly as I'd like. I can rip and re-sew, but rarely do. Some patterns and fabrics benefit from dual feed or a walking foot, starching helps-especially on the bias (I rarely do that either), lessening presser foot pressure helps (I often go 35), and then there's glue basting. Actually, I found big improvements in using finer thread, pressing with a dry iron, and working on my cutting. I think now, most of my problems are in the cutting. It also helps to step back a bit. Others don't see every imperfection as we do. I think all-over quilting actually hides mismatches better.

------
🌸 Plenty of machines, mostly Berninas 🌸

Mufffet


Intermediate
Vermont USA
Member since 8/14/05
Posts: 11053



Date: 1/22/12 10:22 PM

That's what "hand made" is all about - no two alike. For perfection you have a machine cut and assemble a couple thousand.Hand made makes it unique. You want it good, but it will never be perfection. If it were, you'd have to get another hobby because it would be boring. [anyhow that is the line I take with my own creative endeavors...hahaha].

You will find you are harder on yourself than others are likely to be.
Have fun.

------
"Be kind whenever possible. It is always possible."
--Dalai Lama

I have sewing machines

SouthernStitch


Intermediate
Member since 8/24/02
Posts: 10221



Date: 1/22/12 11:11 PM

I used the Accuquilt to cut the 4 inch squares, and was careful to cut on grain. I joined those together into strips, sewing them together on the lengthwise grain. That means when I sewed this long (7 or so squares) to the previous row, I was sewing on the less stable crosswise grain. That might explain some. Note to self: long seams should be on the more stable grain.
And though I did use Best Press to press the fabric before cutting, I think I need to apply a stronger starch. I think someone mentioned recently making their own.
So much to watch out for. I'm still trying to figure out which quilting foot I like better, and getting that quarter inch sweet spot down pat!
Thanks for the encouragement - I need it! I'd love to try free motioning on this. I have to practice lots first, but I'd do some real simple stippling in rows or such.

------
Bernina 780, and 530
Juki TL2010
Babylock Evolution
Singer 403a

When life gives you green velvet curtains, make a green velvet dress.

Jennifer Hill


Advanced
Alberta CANADA
Member since 4/11/02
Posts: 1507



Date: 1/22/12 11:47 PM

Some folks never get accurate piecing, but I think those usually just don't care. The fact that you recognize something is lacking means that you have the motivation to improve. So, I have a few suggestions.....

First, limit the ripping and re-sewing. Once patches have been sewn and unsewn, they are likely distorted, and/or frayed, and less likely to fit together properly than when they started out. I don't mind picking out a few stitches in the middle of a seam, if it helps, but I would never take a block entirely apart. It's so discouraging, and wastes so much time.

Next, and this tip may be controversial, but lose the pins! I haven't used pins while piecing since I made my first Lone Star quilt 18 yrs ago. If you are familiar with that design, you will know there are lots of 45 degree intersections that must (well, should) be matched, and pins caused me no end of grief. There are several problems with pins, as I see it. First, we expect too much of them, but since they have no brains, they don't necessarily work with us to do what they are supposed to do. When an intersection, with the bulk of several seam allowances is held with a pin, it is likely to "roll over" when your machine's presser foot hits it, and this puts the layers in different positions to what we thought they were when pinned.

My proceedure is to place the layers on my sewing machine bed, lining them up their leading edges. Sew a few stitches to hold them in place, then stop with your needle down. Now, find the first intersection point, and align it perfectly. Hold it in position with your fingers, or use a pointy tool (I like wooden skewers which won't damage your needle if you score a direct hit) to guide it under the needle. Use just enough pressure on your tool so that the layers feed evenly - sometimes one layer will have to be eased, or stretched to get to the needle at the same time as the other. When secured, stop with your needle down, and use the same proceedure to match your next intersection. Don't worry about matching the entire seam before you start - just work your way along, one match point at a time. Of course, you will be watching all along to make sure your 1/4" seam is accurate. The only time I use pins now, is when sewing together long seams, like borders, where there are no intermediate match points.

Besides greatly improving my piecing accuracy, this method has also speeded up my sewing. Although I still don't think I'll live long enough to sew up my stash, I like to pretend I have a chance.

Jennifer in Calgary
-- Edited on 1/22/12 11:51 PM --

Franksdottir


Advanced Beginner
Member since 4/25/08
Posts: 3253





In reply to SouthernStitch



Date: 1/23/12 3:24 AM

Well, I am crazy, so take what I say with that in mind. I like the points to be as perfect as possible which I think is a left-over of my hand-piecing days - if you hand-piece it is very rare to have to redo it.

In the 1990's I was in some block swaps and I was very, very sorry because some of those points were a quarter inch off. I don't know if that is how those quilters always did it, or whether they didn't take as much care because they were giving the blocks away. (I was particularly careful with the ones I sent so I was doubly annoyed.) For the record, I do not consider this perfectionism to be a virtue, rather I consider it a character flaw, but at my age I am probably stuck with it.

I think what happens is when one pieces more than one seam at a time, for example, when sewing thirds or quarters together, the natural movement of the feed dogs (if you are not using a walking foot or the equivalent) pushes the seams out of alignment, even if they are pinned.

I cannot deal with this. So I sew every point individually and then sew the sections together. It is time-consuming, but works pretty well, enough so that I am not continually ripping.

You will get better the more you do. This really is one activity where practice counts, although it will not help you get to Carnegie Hall.

I have edited to agree with some of the above quilters, no one is going to notice your mistakes, not even most quilters. You are the only one who fastens on them - I tell myself this all the time for whatever good it does. (None) And if someone does notice, she will most likely think, "Oh, good, I am not the only one that happens to!" Even I wouldn't care, I was only annoyed with the swap blocks because I couldn't use them for myself.

Actually, what eventually happened was that I took the blocks apart and sewed them back together, and used them in a charity quilt. After resewing they still weren't perfect (but better) and the fabrics were pretty and cheery.
-- Edited on 1/23/12 3:39 AM --

------
Barb

CJ Tinkle


Intermediate
Member since 2/5/06
Posts: 1056



Date: 1/23/12 6:34 AM

Okay if you're getting perfect cuts with the die cutter, then check your 1/4 inch seam. I learned a long time ago that there isn't a quarter inch foot that works for me without a seam guide. As long as I have this seam guide, I'm golden, but without it I find it impossible to keep my fabric in exactly the right place under the foot.

Next, if you have the ability, REDUCE your presser foot pressure. I piece on a Juki, and I have the pressure at the lightest possible setting.

Finally, use a thinner thread. I piece with Presencia 60wt 3 ply cotton. I find a 50wt to be too heavy and eats up a bit of my seam allowances, yet the 3 ply 60wt is just as strong as a 2 ply 50wt.


------
Bernina Artista 630 ✂ Bernina Aurora 430 ✂ Bernina 830e Record ✂ Bernina 1300MDC ✂ Babylock BLCS ✂ APQS Millennium ✂ Singer 201-2 ✂ Singer 301 ✂ Singer 401A ✂ Singer 15-91 ✂ Singer Featherweight 222K ✂ Singer Featherweight 221

quiltingwolf


Intermediate
Member since 12/15/02
Posts: 6671



Date: 1/23/12 9:31 AM

Sometimes it just doesn't come out right. But you can work around it. Need to get off the quilt police train. It doesn't have to be perfect. Better a finished quilt the one left due to worries about perfection etc. You won't be remembered for the quilts you didn't finish or put aside for lack of perfection. Once you get off that train quilting will be much more fun.
-- Edited on 1/23/12 9:31 AM --

------
quiltingwolf.blogspot.com
Printable Version
* Advertising and soliciting is strictly prohibited on PatternReview.com. If you find a post which is not in agreement with our Terms and Conditions, please click on the Report Post button to report it.
Serging Ahead with your 5 Thread Serger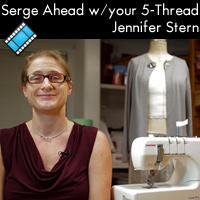 Break your Serger Out of the Box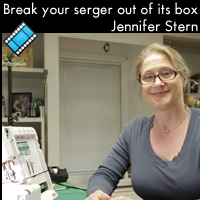 Ottobre Woman Magazine 05-2010-01

by: westmoon
Review
Prudent Baby Bow Tie

by: vanessamak...
Review
Favorite Things An Everyday Bag Pattern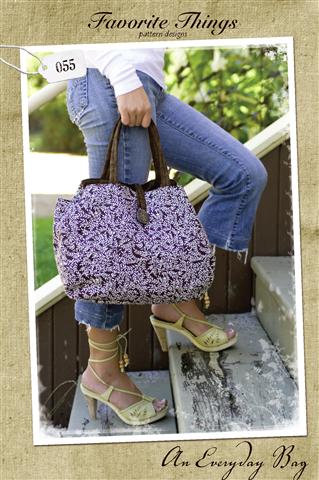 Buy Now
Sewing Workshop Trio T-Shirt, Top & Pants Pattern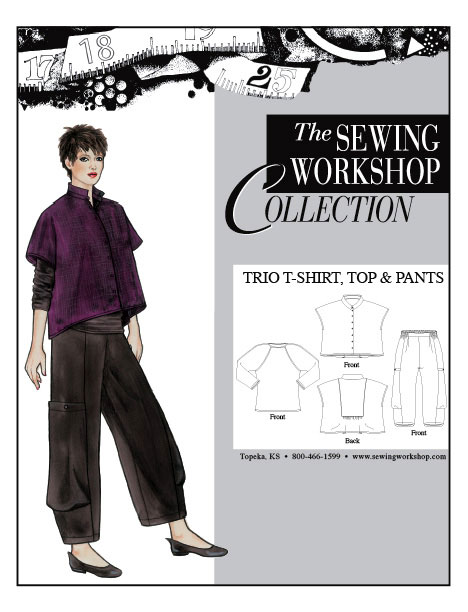 Buy Now