seaside sewer

Advanced
UNITED KINGDOM
Member since 6/23/09
Posts: 327



Date: 1/23/12 2:16 AM

I have made a 'stained glass' effect quilt top, chosen my backing, and am not sure how to quilt it, photos below href="http://www.flickr.com/photos/justsewit/6747530729/" title="fabric-freedom-stained-glass-batik-spot-f8057-01-lge by seasidesewer, on Flickr">

backing




top


I am fairly confident about my free-motion quilting, but lack inspiration when it comes to choosing a quilting design. Any suggestions?

------
Bernina sewing machines 750, 440, 215, 1008. Bernina overlocker/serger 1150MDA
Pfaff Creative Performance
Janome embellisher
Singer featherweight 221K white
Frister and Rossmann Cub 7

Franksdottir


Advanced Beginner
Member since 4/25/08
Posts: 3253





In reply to seaside sewer



Date: 1/23/12 2:48 AM

Just an idea, please feel free to discard it if you don't like it. Whatever design you use inside the squares, how about sewing around each of the boxes, either in the middle or at each edge, to emphasize the stained look of it?

------
Barb

seaside sewer

Advanced
UNITED KINGDOM
Member since 6/23/09
Posts: 327





In reply to Franksdottir



Date: 1/23/12 2:55 AM

I like that idea. Would you suggest a coloured thread, or black, if I did that? I just keep looking and looking, and every idea I have I then change my mind. This quilt has been sitting for ages, 'cos I can't decide

------
Bernina sewing machines 750, 440, 215, 1008. Bernina overlocker/serger 1150MDA
Pfaff Creative Performance
Janome embellisher
Singer featherweight 221K white
Frister and Rossmann Cub 7

iSewQuiltArt


Advanced
AUSTRALIA
Member since 4/4/08
Posts: 3595





In reply to seaside sewer



Date: 1/23/12 3:02 AM

You have lots of choices and probably no wrong ways to quilt so long as you like what you are doing.
To my mind there is a distinct woven effect with this pattern when you look at it from a distance. Why not choose two fill patterns you like for the multi coloured areas and quilt the verticals with one pattern and the horizontal blocks with the ohter, and then something else again in the black.
This is a busy quilt so you wont' see a whole of of detail on those fabrics, perfect to quilt a design you would like to perfect, maybe one you really like but haven't quite mastered. Do a little warm up and then just have at it!
Oh and for the fill patterns something curvy would work well with som much geometry in the pieced blocks and then I would be tempted to use some straight lines or geometric pattern on the black. Just my thoughts...


------
Quilting up a storm
Bernina Girl, in possession of a small herd...

CJ Tinkle


Intermediate
Member since 2/5/06
Posts: 1056



Date: 1/23/12 6:36 AM

Because the quilt is very busy, any design you choose will be lost, so choose one for texture instead. If I were quilting this, I would choose nesting spirals, they add wonderful texture and the circular design will balance the square blocks.

------
Bernina Artista 630 ✂ Bernina Aurora 430 ✂ Bernina 830e Record ✂ Bernina 1300MDC ✂ Babylock BLCS ✂ APQS Millennium ✂ Singer 201-2 ✂ Singer 301 ✂ Singer 401A ✂ Singer 15-91 ✂ Singer Featherweight 222K ✂ Singer Featherweight 221

seaside sewer

Advanced
UNITED KINGDOM
Member since 6/23/09
Posts: 327



Date: 1/23/12 9:23 AM

thank you for your ideas. Another problem I am having, is what colour[s] thread to use. I have dithered over this for so long, I just want to finish it.
I want the patchwork to not be over-shadowed by the quilting, but here are lots of greens, blues, pinks and oranges in this, that I am unsure what to choose.
[Not usually this indecisive which is why I am asking for help]

------
Bernina sewing machines 750, 440, 215, 1008. Bernina overlocker/serger 1150MDA
Pfaff Creative Performance
Janome embellisher
Singer featherweight 221K white
Frister and Rossmann Cub 7

CJ Tinkle


Intermediate
Member since 2/5/06
Posts: 1056



Date: 1/23/12 12:12 PM

Lime green would be perfect.

------
Bernina Artista 630 ✂ Bernina Aurora 430 ✂ Bernina 830e Record ✂ Bernina 1300MDC ✂ Babylock BLCS ✂ APQS Millennium ✂ Singer 201-2 ✂ Singer 301 ✂ Singer 401A ✂ Singer 15-91 ✂ Singer Featherweight 222K ✂ Singer Featherweight 221

iSewQuiltArt


Advanced
AUSTRALIA
Member since 4/4/08
Posts: 3595



Date: 1/23/12 5:12 PM

Yes to the lime green but also a bright turquoise blue would be pretty. Dont' be tempted to put black on the coloured areas, too harsh.

------
Quilting up a storm
Bernina Girl, in possession of a small herd...

Franksdottir


Advanced Beginner
Member since 4/25/08
Posts: 3253





In reply to seaside sewer



Date: 1/24/12 0:37 AM

Quote: seaside sewer

I like that idea. Would you suggest a coloured thread, or black, if I did that? I just keep looking and looking, and every idea I have I then change my mind. This quilt has been sitting for ages, 'cos I can't decide


If it were my quilt, I would use black on the black, because I would want to emphasize all of the beautiful fabrics and colors enclosed in the black. Also, I think the suggestions for lime green or turquoise in the colored areas would be gorgeous, but that is because I really like lime green and turquoise.

Right now there is fabric in a bag in a box calling my name even though I have so many other things to do and finish first. I am trying really hard to resist. The colors in that bag are true pinks, reds, nice greens, sky blue (a vivid sky blue, not a pastel one), turquoise, lime and other greens like it, gold metallic, a blue teal and a greeny one, some are batiks. All lovely, clear colors save for some olive green foliage, and some light orangy-brown on the lime batik. I haven't got a beige bone in my body.

I am trying so hard not to give in, but I am very bad.

------
Barb

seaside sewer

Advanced
UNITED KINGDOM
Member since 6/23/09
Posts: 327



Date: 1/24/12 2:23 AM

Thank you all.
I thought of the green and turq, but, for some reason with this quilt, I just haven't been able to decide on anything. Usually, I can 'see' what the quilt needs as I am piecing it, but with this one I've had a mental block

Franksdottir
Just go for it.
A fabric shop is better than a sweetie shop for me, and I really love sweeties
My favourite colours are purple and green [any shade] but lately have been going for much more vivid combinations Beige is

------
Bernina sewing machines 750, 440, 215, 1008. Bernina overlocker/serger 1150MDA
Pfaff Creative Performance
Janome embellisher
Singer featherweight 221K white
Frister and Rossmann Cub 7
Printable Version
* Advertising and soliciting is strictly prohibited on PatternReview.com. If you find a post which is not in agreement with our Terms and Conditions, please click on the Report Post button to report it.
Altering Pants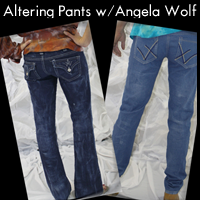 Sewing with Slippery & Drapey Fabrics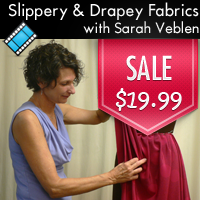 BurdaStyle Magazine 05-2007-115

by: yummymummy...
Review
Self Drafted Pattern 220738-1008

by: Sew Whatev...
Review
Sew Chic Phantom Jacket and Pant Pattern (ln1106)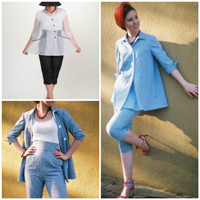 Buy Now
Victoria Jones Collection Men's Classic Hawaiian Businessman's Aloha Shirt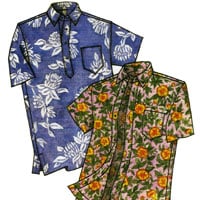 Buy Now