rmusic1


Advanced Beginner
UNITED KINGDOM
Member since 7/3/10
Posts: 952



Date: 1/30/12 6:12 PM

so, I am on a dress making course, which I am enjoying very much. Imagine you get an email saying the same provider is going to run the same course, but for only 20% of the price they advertised it at when you signed up!

Now, I really like my tutor and the course, so am not going to name where I live exactly (just think somewhere in the UK) as I don't want her to get in to trouble as she has been asked to run the new classes. But I did take a certain (warped) amusement in writing a reply. Maybe some other PR members will take some entertainment from reading it.....please feel free to share your advertising gone wrong stories too.

Dear (course provider name here)

Thank you for your email regarding the free taster sessions for the level 2 and 3 city and guilds qualifications for Landscape Design, Interior Decoration, Silversmithing, Soft Furnishings, Fashion, and Printmaking.

I read with interest that the courses for the level 2 qualification would be only £60. You may be unaware that I am already taking the level 2 city and guilds dress making course. I was somewhat taken aback at seeing the course (which was advertised at a considerably higher price when I enrolled) now available at such a low cost.

I raised this with the other members of the class this evening and they all universally expressed surprise at the decision to offer a course at this price considering what they had to pay in comparison. Several people enquired whether (insert course provider name here) would consider making some gesture of good will in recognition of the difference.

May I also suggest targeting your advertising more carefully in future to avoid this situation from happening again.

I await your response with interest. Thank you.

Miss Fairchild


Advanced
USA
Member since 8/24/02
Posts: 7936





In reply to rmusic1



Date: 1/30/12 7:07 PM

I found your letter very clear. Maybe my sense of humor isn't warped, or maybe this is the style of letter I would write if I were in the same situation and have written several to companies that needed my "attention". Good for you for not allowing the emotion of your anger come through in your writing. I spent many years as a Vocational Education teacher, trying to get students to write demand letters without getting the emotions involved. You seem to be a natural! And hopefully they will refund the difference or provide you with some other alternative.

------
"Play the cards you are dealt, but choose who is sitting at the table"..AARP magazine

SEE MY ETSY SHOP HERE: http://www.etsy.com/shop/AuntMaymesAttic
My blog: http://auntmaymesattic.wordpress.com/

Lena Merrin


Expert/Couture
AUSTRALIA
Member since 2/5/09
Posts: 584



Date: 1/30/12 7:27 PM

A good example of how providers not paying attention to the details and getting themselves in hot water. How emabarassing. Good on you for writing to them

------
www.iconicpatterns.com

quathy


Intermediate
California USA
Member since 6/3/06
Posts: 793



Date: 1/31/12 1:15 PM

What an elegant letter! It's refreshing to hear your complaint expressed in such a non-confrontational way. It's very different than what would commonly be said here in the U.S.A. I hope you receive an equally civilized reply

a7yrstitch


Intermediate
Texas USA
Member since 4/1/08
Posts: 5913





In reply to rmusic1



Date: 1/31/12 4:52 PM

Well done. And, yes, I would expect some recompense. I've found that patience and persistence in this type of situation are usually rewarded. If you are not satisfied with the initial response, you can cast the net further and farther up. Somehow the, I'm surprised at what happened approach works quite well, especially when coupled with shifting the burden of the repair to the party you are addressing. All this, of course, should be peppered with the appropriate civilities, just as you have done.

Pulling in the class to become a group complaint was excellent. I hope that you will not need to remind them that you, the group of current students, are their best advertisement.

As always, best wishes.

------
I have no idea what Apple thought I was saying so be a Peach and credit anything bizarre to auto correct.

rmusic1


Advanced Beginner
UNITED KINGDOM
Member since 7/3/10
Posts: 952



Date: 2/14/12 2:11 PM

well, the saga continues. Suffice to say "I am not a happy bunny" with the response. For those interested here's my reply, with personal names deleted (I have no intention of naming anyone, just asking for feedback!). Please note, it took them TWO WEEKS! and a chaser email for a response:

Dear "name"

Thank you for your prompt reply. I appreciate the acknowledgment and explanation regarding the delay to my email. Whilst I of course consider it appropriate for you to feed this back to the member of staff on annual leave, may I also suggest you speak to "name"? As the manager for my course (according to my tutor), I would consider it to be part of his responsibility to at least provide an initial response, or holding letter, in her absence.

I felt less than reassured by "name"'s response. My immediate reaction was that the issues I raised were being dismissed, If I may quote his own words "namely one course now being comparatively cheaper than another comparable course". The word "comparatively" hardly describes a course which is now reduced by roughly 85%.

Also "comparable" is not a word I would use to refer to a course which is exactly the same, in terms of the number of teaching hours, but merely condensed in to a shorter period. I believe "name of course provider" offer a range of such courses (i.e. "fast track"), including GCSE and AAT, without such a substantial difference in fee. Therefore I feel your argument regarding the course length is not significant enough to justify the difference.

I also feel your use of the word "promotion" is insufficient to describe something which, in my view, looks more like a fire sale. Not only are there a range of courses at city and guilds level "on promotion", there are a good number of language courses where there is no charge what so ever. Please note, I do not begrudge any resident the opportunity to enroll on any of the above courses, I am a passionate advocate of learning, and anything that improves access is good news.

If I may refer to your fees policy document, you claim as a "name" to "demonstrate that we are providing equal access to learning opportunities". I would argue that this would include financial equality. My fellow learners enrolled in good faith at the start of the academic year, with no inkling that fees would be reduced later. For some on limited budgets, but not entitled to a reduced fee or additional funding, they may well have considered delaying until later in the year if they were aware such a possibility existed. They were not given the opportunity to make such a choice.

If there was a regular policy on an annual basis of a similar sale, I would have no complaint. There is no precedent in all of the previous years I have enrolled on "name" classes to the current situation. It is a radical change, and one which I think has not been fully thought through by you, or your staff. I consider it appropriate to address this to you in such direct terms, as due to your position in the "name", you must have played a significant role in authorising and approving such a decision.

I was disappointed that you raised my staff discount in your response. If I may ask you to reread my initial email, you will note I never asked for a gesture of recognition for myself. I consider myself very fortunate to be even offered such a discount, and would not consider it to be appropriate to ask for any further reduction as an individual. I wrote at the request of the other ladies on my course, who (where they had been required to pay the full fee) were all very unhappy when I advised them of the email advertising the new courses. I will share your response to my request at my next class and invite them (as individuals) to contact the "name" directly, should they wish to take this matter further.

May I ask, (when deciding to implement this new fee policy) how much time was spent imagining how existing (and in some cases repeat) customers would feel to discover the course they had paid a not inconsiderable amount for (even with the "name" funding) was now being made available in this manner? Instead of being rewarded for signing up at the beginning of the year, they may now well feel penalised. If this has not been discussed, I would feel deeply worried at the lack of insight into the existing customer base.

What has been done may be legally above board, but I feel it is ethically and morally wrong.

p.s. may I suggest you update the Equality policy on your website, which states it should be reviewed on an annual basis and was intended to cover only last year.

PattiAnnJ


Advanced
Ohio USA
Member since 12/3/06
Posts: 7353



Date: 2/14/12 7:56 PM

I can understand your anger, but how many times have we made a purchase at full price only to have the item go on sale at a much lower price?

------
"I don't give them Hell, I just tell the truth about them and they think it's Hell." — Harry Truman

"Improvise, adapt and overcome." - Clint Eastwood/Heartbreak Ridge

rmusic1


Advanced Beginner
UNITED KINGDOM
Member since 7/3/10
Posts: 952



Date: 2/28/12 4:56 PM

I have good news to share! I feel my polite insistence has paid off. After some initial reluctance to address the issue from the member of staff who responded to my email, I have received an invitation to meet two senior managers face to face to discuss my concerns in more detail.

I am really pleased on behalf of the other learners on my course. Even if they don't get any difference in course costs, I feel it is a real step forward that someone at least is taking the time to listen. Thank you all for listening to me vent my frustrations a bit here, and I hope this inspires anyone else who is trying to get something changed with an organisation.

p.s this may be speculation, but I do wonder if my copying in the head of the organisation in my last email may have assisted my endeavors!

a7yrstitch


Intermediate
Texas USA
Member since 4/1/08
Posts: 5913





In reply to rmusic1



Date: 2/28/12 6:24 PM

Good going rmusic1.

------
I have no idea what Apple thought I was saying so be a Peach and credit anything bizarre to auto correct.

Maia B


Advanced Beginner
Illinois USA
Member since 10/27/10
Posts: 4638



Date: 2/29/12 10:23 PM

Good for you!

------
🌸 Plenty of machines, mostly Berninas 🌸
Printable Version
* Advertising and soliciting is strictly prohibited on PatternReview.com. If you find a post which is not in agreement with our Terms and Conditions, please click on the Report Post button to report it.
Fun with Fitting - BODICE w Darts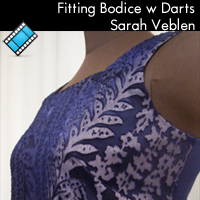 Clone Your Favorite Garment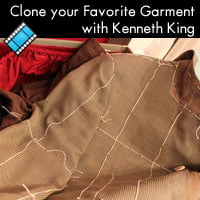 Vogue Patterns 8593

by: Nan Kay
Review
Petite Plus 604 Pattern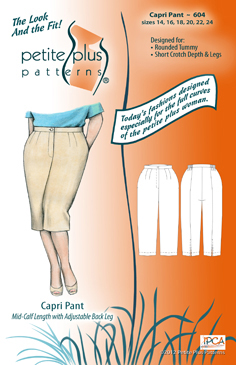 Buy Now
Petite Plus Patterns Yoked Blouse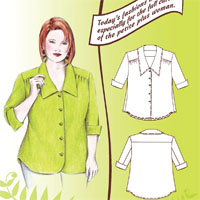 Buy Now
Burda 7494

by: hayleemari...
Review