SecondHandRogue


Advanced Beginner
RI USA
Member since 12/28/05
Posts: 656



Date: 1/31/12 6:17 PM

I had a bad experience with an online notions store this week, and its still eating at me. Nothing huge happened to set these people off...I had the audacity to use an alledgedly expired coupon that I found on the net, as bargain seekers do. While the order, with discount (a whopping $3.62), was accepted, the fullfillers decided not to honor the coupon. Without an email or a phone call, they charged my card more than I had agreed to pay when the order was submitted. This seems very presumptuous to me, a bit stingy, and seriously bad customer service. Had they called to apologize for the misunderstanding, I surely would have wanted the order anyway. But processing a higher price without my permission seems abusive, no?

I emailed immediately, to no response.

I called and was put on hold, then disconnected. Hours later, a CS rep called me and informed me that I was free to return the package for a refund if I didn't like it. No apology, no niceties, just a nasty tone and lots of fake "ma'am"ing.

I can't believe that everyone at the company really thinks this is ok. And I can't help but take it personally...it's because I'm from the liberal northeast, it's the ethnicity belied by my name...it's something I can't think of.

Am I nuts? Do nasty encounters with strangers make you feel awful?

Restart06


Intermediate
USA
Member since 10/29/06
Posts: 2407





In reply to SecondHandRogue



Date: 1/31/12 6:37 PM

I understand. You have 2 options, go back and do business with them, or not. Someone was probably having a bad day and you were the recipient of it. It is frustrating, so you might give them a call and talk to them or write about what happened.
-- Edited on 1/31/12 10:17 PM --

------
There is no easy way! quote from my Grandfather
Sharing is caring!








Elona


Advanced
Member since 8/24/02
Posts: 8338





In reply to SecondHandRogue



Date: 1/31/12 6:57 PM

Quote:
Do nasty encounters with strangers make you feel awful?



No, but I'm crabby by nature, and this kind of thing makes me mad.

Tell you what: If you can email this online notions outfit, write them and let them know you are describing this experience with them on your favorite sewing forums. Then do it. You can give their name here in this forum, but even more important, you can review them in the 'Sewing Websites' option in the dark orange column just on the left of this screen, under "Sewing Reviews."

I use this feature to check out potential sewing suppliers, and if a bad review shows up, I will probably not buy from them. If enough people are affected this way, it will translate to poorer sales, and most businesses understand this: For every customer who complains, there are quite a few who are equally unhappy, but who neither write about it--nor buy there ever again!
-- Edited on 1/31/12 6:58 PM --
poorpigling


Advanced
TX USA
Member since 12/28/07
Posts: 11066





In reply to SecondHandRogue

1 member likes this.



Date: 1/31/12 7:07 PM


Are you nuts ? Good question.. Luckily I have a psychologist for a neighbor.. and I have asked him this question many times after dealing with poor customer service reps.. receptionists that were dumber than a box of rocks.. Doctors that seem to know less than I do.. and so on..
The last time I was telling him about how often I came across this on a daily basis anymore I outright asked him was it me.. or them.. was I nuts. ?

He assured me it was them..

This may be the reason more wives should go to a therapist with their problems instead of their DHs.



Michelle T


Intermediate
BC CANADA
Member since 8/24/02
Posts: 4441

1 member likes this.




Date: 1/31/12 8:06 PM

I really do not understand your issue. You knew the coupon was expired when you used it. Therefore it was not valid, and you were responsible for the full value of your order.

I do not understand why your feelings are hurt.

Should they have called you to tell you the coupon had expired? Perhaps, but most online businesses have computers that automatically do the CC processing. The computer would have rejected the expired coupon when it realized it was not valid.

The fulfillment side of the business got the order, packed and shipped it, they would not have anything to do with the payment side of things.

------
Proud parent of a Dwight International School Honour Roll Student

a7yrstitch


Intermediate
TX USA
Member since 4/1/08
Posts: 5817





In reply to SecondHandRogue



Date: 1/31/12 8:13 PM

I might have taken it personally a few years ago but not any more. That sort of thing happens often when dealing with customer service and/or helplines. Right around Christmas I had a customer service rep from a company named after a tempting fruit getting his kicks out of giving me the run around. I use the speaker phone for calls like that so I can do ten other things while they are yammering. Hubby, who can't stand handling that type of phone call, popped in and heard some of it and could not believe I hadn't just hung up.

I think there is the script that they follow (or sort of follow) and then there is the other one that is going on in the back of their head that is not very nice.

Let it go.

My problem would be with a company that holds on to the credit card information (perhaps without your permission) and runs a charge through without your authorization. For that, I would not do business with them in the future.

When I encounter good customer service, I let them know I appreciate it. If the customer service is excellent or extraordinary, I ask for the opportunity to speak to a supervisor so I can pass along my compliments and appreciation.



------
I have no idea what Apple thought I was saying so be a Peach and credit anything bizarre to auto correct.

dove29


Intermediate
USA
Member since 4/28/07
Posts: 1126



Date: 1/31/12 9:18 PM

I'd think it would have been better if they had rejected the coupon at the beginning, so you knew you wouldn't get the discount. Sort of a drag, but better than a surprise later... I don't even try with expired coupons.

What bugs me about ordering online is all the times I've ordered stuff and only found out AFTERWARD, maybe when a partial shipment arrived, that one thing I wanted was back-ordered. The last time was when I ordered a sleeveless dress with matching jacket to wear to a wedding, and they sent only the dress. I sent the dress back, canceled the jacket, & wound up driving down to Illinois to get another dress that wouldn't show my bra straps. (And I decided I had to get better at sewing dresses!)

Anyway I really appreciate it when an online merchant has good customer service and software that works right! And I tend to let them know, too.
-- Edited on 1/31/12 9:25 PM --

jynclr

Advanced Beginner
TX USA
Member since 12/20/11
Posts: 868



Date: 1/31/12 9:30 PM

I'd be annoyed and mad and pissy and crabby and all those fun feelings too.

They should have honored the coupon, not charged you more (at least not without asking), and immediately changed their system.

If it were me, I'd send it back, get the refund, tell them why, and buy my product elsewhere.

This sucks this happened to you.

------
Evelyn: Pfaff Creative Performance
Helen V: Babylock Companion BL1550


Lady_Mame


Intermediate
WA USA
Member since 3/11/07
Posts: 2074



Date: 1/31/12 9:47 PM

I don't think you are nuts. Depending on the situation, sometimes bad customer service seems deliberate, or at least focused. If it is, it's hard not to blame yourself. But it doesn't necessarily reflect on YOU.

------
Needle Needle Straight and Slim, Dust and Sweep the House for Him! --Grimm Fairy Tales

Franksdottir


Advanced Beginner
Member since 4/25/08
Posts: 3253





In reply to SecondHandRogue



Date: 1/31/12 10:44 PM

As a former Rhode Islander I would really like to agree with you, but I can't. You knew that the coupon was expired but you used it anyway. It surely wasn't a lot of money, and if it were my business I would have honored it out of goodwill and a desire to keep your business, but strictly speaking they were under no obligation to do so.

They should not have charged your card, in my opinion, but sent the order back to you with an explanation. However, I think they probably had the legal right to do so, but as customer service goes, it was not very good for business.

And yes, nasty encounters with strangers sometimes upset me unduly. I should be old enough to know better, but it appears I am not.

------
Barb
Printable Version
* Advertising and soliciting is strictly prohibited on PatternReview.com. If you find a post which is not in agreement with our Terms and Conditions, please click on the Report Post button to report it.
Beginners Guide to Dyeing Fabrics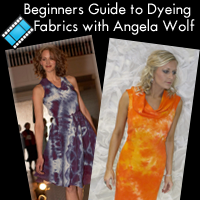 Leather 101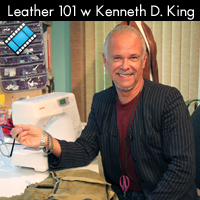 Indygo Junction IJ874

by: susandf
Review
Simplicity 2444

by: thequirkyp...
Review
J Stern Designs Misses Jeans Pattern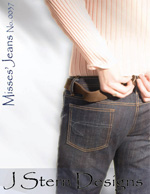 Buy Now
Favorite Things Blossoms & Bloomers Pattern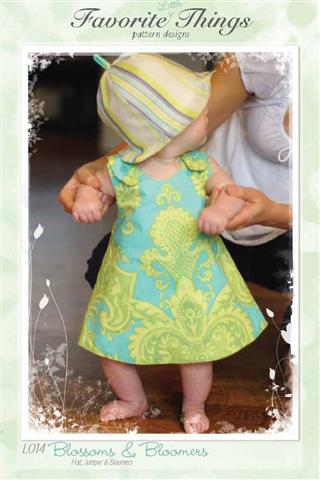 Buy Now