JJane


Canada
Member since 10/30/10
Posts: 3649
Skill: Advanced Beginner



Date: 2/3/12 10:40 AM

I have Fibromyalgia (and polycystic ovaries) and I am entering menopause.

The two conditions do not seem to want to play well in the sandbox at all.

Recently I have developed a lot of knee, hip and lower back pain in my tail bone area. I have borderline high cholesterol levels and lately my blood sugar levels have become what the medical profession calls "pre-diabetic". So in other words if I don't start to look after my health better I WILL most likely become diabetic. I do NOT want that. I am overweight, which I really do hate, but my polycystic ovaries make my body such that it has never met an ounce of fat it doesn't want to keep forever. It is really, really hard to lose weight.

The long and short of it is the best exercise for someone like me is acquasize - which I have taken up and really enjoy. Except for the chlorine itch....

But, the bigger problem is next day I feel like I have been hit by a truck. I am so exhauted. I know this is the fibroymalgia "excercise intolerance" rearing it's ugly head as I feel great right after I get out of the pool.

Any one else have this problem?? What do you do to cope? I have just started doing acquasize so maybe it does get better?

Perhaps part of the problem is I have just gone back to work after more than a year off (4 days a week)? That part I know will get better but this excercise fatigue - not sure at all!! Perhaps these two events are not happy together either??

Any help, info, tips advice all welcome. I don't want to give up on my health.

Thanks!!

Edited to add: PS before I started aquasize I was somewhat active in that I did a lot of walking and a bit of yoga at home. It just wasn't enough - apparently - to keep the blood sugar in check. Or the cholesterol levels too.

-- Edited on

2/3/12 10:43 AM

--

allycovey


Arkansas USA
Member since 11/16/07
Posts: 1784
Skill: Intermediate

1 member likes this.




Date: 2/3/12 10:53 AM

excersising will sometimes make my whole body hurt. I find that if I stay consistant that goes away after just a little while. Only problem, I don't stay consistant and everytime I exercise its like I started all over.....

Kim12469


Montana USA
Member since 3/27/08
Posts: 2800
Skill: Intermediate
Body Type:




Date: 2/3/12 11:00 AM

I too have fibromyalgia and started running last year. I hurt...wow, did I hurt, but I kept pushing through it and got to the point that I felt good the next day. I stopped regular exercise late fall due to some surgery and other life issues. I went out yesterday and walked, just slowly walked about a mile with one of my dogs and I am sore today.

It's so frustrating sometimes to think you are trying to do something good for yourself but it hurts so badly. My chiropractor recommended a supplement called "FibroEase" which I take daily. I increase it when I am starting to exercise again and it seems to help. The other thing I started taking again was Bromelain which is supposed to help with inflamation and swelling.

Sometimes if I am flaring up, I force myself to exercise. Like this summer I had a bad flare up and instead of running I took a long slow bike ride or I would swim some laps. Maybe alternate a harder exercise one day and a more relaxing type exercise like a gentle walk the next day.

Hope you feel better soon! I'm having lots of fibro fun right now because I am super stressed and not sleeping well. I need to force myself to get out and exercise...I know it will help in the long run.

------
http://kimsewsilly.blogspot.com/

TessKwiltz


Texas USA
Member since 9/21/07
Posts: 1647
Skill: Intermediate



Date: 2/3/12 11:37 AM

I have rheumatoid arthritis rather than fibromyalgia, so YMMV, but I find it's really, really easy to overdo it. The muscles are nice and warm and feeling good and I don't know it until the next day. So I've found I have to learn to ease up if I've been inactive for a while and ramp back up slowly over several days.

Another thing that helps me is adding activity throughout the day in little bits - parking a few spaces further from the door, using the stairs rather than the elevator when possible, taking the long way around the floor to the ladies room all add up.

------
Tess

"I am a degenerate art supply junkie" - Jane Davenport



Member since 12/31/69



Date: 2/3/12 11:49 AM

I have sarcoidosis in my lympthnodes, and it gets in my spine and knees. I find that simple walking: slow and steady makes it where I don't hurt for days after and it's something I can keep up.

Tess does what I do. If it's not flaring up for me, I can do a lot more then when it is. But I have to stay active since my knees can't handle me not doing anything.

Annie- oh


Colorado USA
Member since 2/7/04
Posts: 1829
Skill: Intermediate



Date: 2/3/12 1:40 PM

Yes, to working through it, taking it easier when needed, etc., and losing 11 pounds really helps with those knee pains...just cut down on serving sizes and no seconds...your knees will thank you...and it helps in no time.

Allycovey, you're so right. It feels like you're starting all over if you miss a few days. Even yoga can feel like a stranger if I miss 5 or 6 days, and I've been doing it for over 35 years,

I'm preparing to start running again (after 30 years NOT). Walking, running, walking, running - no 5K in my future, I just want to feel that high again.

Kim, I shouldn't ask, but how long before you weren't sore the next day after you starting running? No, don't tell me!

------
I try all things. I achieve what I can. "Moby Dick"

We stand here confronted by insurmountable opportinities. Pogo

Elona


USA
Member since 8/24/02
Posts: 10082
Skill: Advanced
Body Type:




In reply to JJane

Date: 2/3/12 1:44 PM

I have fibro also, and have found that regular exercise is what works best. Years ago, my rheumatologist offered me a choice: Medication or exercise, and while I have nothing against medication, exercise seemed cheaper and more readily available.

After so many years now, if I don't exercise, the

next day

is the one I will have pain!

I suspect part of the reason for this is that, as you know, there's a link between fibromyalgia and poor sleep: Fix the sleep and some of the fibro pain will probably back off, and as it happens, regular exercise promotes better sleep.

If your exhaustion does not improve with regular exercise, you might want to consider the possibility that your sleep is not restorative, and some of the SSRI antidepressants help

enormously

with that (I have taken them for panic attacks and can testify to their effectiveness regarding good sleep).

As to the blood sugar, my best friend from childhood recently, to her shock, experienced a rise in blood sugar that put her definitely into the Type II diabetes category. She has battled excess weight all her life, and had sort of given up on it in recent years. Her rise in blood sugar was directly correlated to that, not to lack of exercise, because she has always hated exercising.

Since she really didn't want to take more medications, she tried the dietary angle, cutting back on the calories and walking just a tiny bit more with her dogs, and lo, only about a 10% loss of her body weight resulted in perfectly normal blood sugars!

Talk about powerful incentives! Her doc told her that as little as 10 pounds can do it, but in his experience, 18 seems to be a kind of magic number for most patients.

------
Elona

a7yrstitch


Texas USA
Member since 4/1/08
Posts: 7517
Skill: Intermediate



In reply to JJane

Date: 2/3/12 2:10 PM

Chlorine itch............If you don't thoroughly shower at the pool, at least rinse thoroughly. Our sons swam competitively and the swimmer's used baking powder when they encountered an unbalanced pool. Shower, sprinkle or pat it on (don't scrub) and rinse off. If our pool is particularly bad, I've gone back to the shower (when I'm dry) to sprinkle a small amount of baking soda on and that has always resolved the itch. I suppose I should try a baking soda and talcum mix for a softer feel.

Aquasize is more work than you might think. Besides moving, you are fighting the resistance of the water. The cushioning effect of the water and your buoyancy are most likely deceiving you into thinking you are not working as hard as you really are. Analyze your program and decide if you want to plow through full speed ahead, or, find elements within the class that you can slow down and gradually increase your pace. So if you are in a bicycling or water jogging phase, instead of going full steam ahead, count and pace yourself with the goal of very modestly increasing the pace every 3rd class or so. You might also reward yourself after class with a few minutes of just floating on your back and letting everything rest and fall into place.

If there is a hot tub...............I was cautioned by my physical therapist that the hot tub is fine before exercising in the water but that it should be avoided after. The hot tub increases our circulation. The PT explained that this is good going into the exercise segment. But, after exercising, that visit to the hot tub can cause that same increase in circulation to cause swelling in the joints.

Either poolside, or at home, try finishing your aquasize evenings with just a few minutes of your final yoga calm down and cool down moments.

Bromelain, I love it!!! I've been trying to incorporate pineapple in my daily smoothy instead of the supplements. Either way, it's very effective for me.

I don't have fibromyalgia, but with this last bout with shingles it doesn't take much in the gym to set off, thankfully mild, nerve pain in the recently affected areas. I'm going to rearrange my gym routine to include meditative down time at the end so I can mentally go past that. (Or, unmentally, really.) Where you might find something out of your yoga practice for this, I'll pull something out of my tai chi bag of tricks, probably just our usual class warm up.)

Best wishes, I know you'll hang in there.

------
I have no idea what Apple thought I was saying so be a Peach and credit anything bizarre to auto correct.

Kim12469


Montana USA
Member since 3/27/08
Posts: 2800
Skill: Intermediate
Body Type:




In reply to Annie- oh

Date: 2/3/12 2:22 PM

Well...it took quite a while. I did the Couch to 5K program and each week gets harder. Some post run days were worse than others. But I can tell you that I started in June and by mid August I felt great the day after. So it would have been just as the 9 week program was done.

They have you run every other day so sometimes on my off days I would just walk or swim just to keep things going. For me, swimming is definitely the best exercise. I swam competitively for years but the logisitcs of getting to a pool is more difficult. Some day I will have and Endless Pool!!!!

------
http://kimsewsilly.blogspot.com/

JJane


Canada
Member since 10/30/10
Posts: 3649
Skill: Advanced Beginner



Date: 2/3/12 2:37 PM

Okay- excellent!! Some really interested comments.

I am now really encouraged and inspired. It sounds like keep plugging through and it will get better. That is good news!

I really, really, really want to lose the weight. I hope the excercise helps but in the past I had to work out at ridiculous levels to keep it off. The minute I stopped working out at that level the pounds came piling back on. I rather gave up on controlling the weight. I think now that attitude has not helped me.

So.... you are all right - I have to watch my portion sizes and eat only really healthy food. As much as I want my dress size to go down... I NEED my blood sugar to be normal. Maybe that is the number I should focus on more so than the scale but, the scale doesn't have to be my enemy either. This is a light bulb moment for me.

I have been trying to eat foods with a low glycemic index - those foods that keep you feeling fuller longer and don't spike your blood sugar. Pretty much no white food - except for milk - and no junk food, or foods loaded with sugar. Like a lot of you - if I can avoid taking a medication, and control things with diet and excercise I am all for that.

I will keep at it. I sure am sleeping better since I started aquasize. If I can't work and do the pool 3X a week then maybe I can get some Yoga or Pilates CDs and do that at home. I would love to do Zumba... but I have a feeling I would be bedridden for days after that!
Printable Version
* Advertising and soliciting is strictly prohibited on PatternReview.com. If you find a post which is not in agreement with our Terms and Conditions, please click on the Report Post button to report it.
Online Class
Break your Serger Out of the Box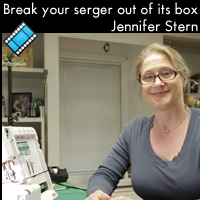 Online Class
Expert Sewing Techniques for Jackets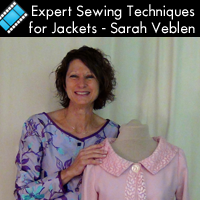 Vogue Patterns 8555

by: born2bead
Review
Sew Chic Spin Skirt Pattern (ln1209)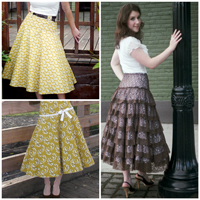 Pattern Details
Victoria Jones Collection Pattern 101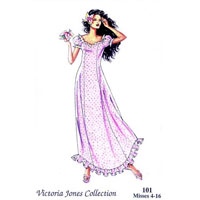 Pattern Details
By Hand London Polly Top

by: Slauditory
Review