Kat B.


Advanced
Virginia USA
Member since 11/16/03
Posts: 44



Date: 2/3/12 5:16 PM

I am having a hard time fitting this pattern! This is the first Colette pattern that I have attempted and while I am not ready to give up yet, I am frustrated. I understand that it is drafted for a "C" cup and many have stated that they have not needed to make a full bust adjustment. I was hopeful, but that is not to be! I first made a size 8 in muslin and it was tight across the bust, and across the back and the sleeves hung really funny. So, I went up a size to a 10 and muslined that. Still tight across the front and back, but gaping at the neckline. So, I decided to stick with the 8 and do a FBA. I also have had to move the armholes- adding to the back and cutting into the front and moved the sleeve cap more forward so that they don't hang so funny.

It is looking better and I really hope I can get this down because I have so many cute ideas on what I can do with this pattern!

I think I could fit so much faster if I could just clone myself because I can fit others really fast- just not myself. :(

Has anyone else had a lot of trouble with this pattern? If anyone has been really successful with this pattern, would you mind sharing some tips?

Working on the bias hasn't been too much of an issue, but it is a little different than what I am used to.

stirwatersblue


Intermediate
Kansas USA
Member since 12/13/08
Posts: 3324



Date: 2/6/12 7:27 AM

Ask, and PR delivers!

Clone Yourself a Fitting Assistant

------
~Gem in the prairie

clumsyFingers

Intermediate
Member since 12/8/09
Posts: 22



Date: 2/12/12 8:17 PM

I'm having a horrible time with this pattern too! My experience started out well. My first muslin looked great--from the front--maybe a tiny bit snug across the bust. But I could barely move my arms. I looked at the back and it was a mess. Horizontal pulls from mid-back down.

I tried the pivot method to increase the width of the back, and it didn't seem to help much. Then I added a straightened back seem to that alteration. Still not good. For the next muslin I went back to the curvy back seam, but added 3/4" in a vertical line from the shoulder all the way down. The fit was much better across the back, but still can't move my arms very well. So I left that back piece and created new sleeves, adding 1" along the entire vertical length of the sleeve. The extra ease is nice, but I still can hardly move in it. ARGGHHHH!!! I can't get a decent pic of my own back, so I can't really tell what the problem is.

Now I remember why I always sew knit tops!

meleliza


Intermediate
Member since 5/4/11
Posts: 743



Date: 2/14/12 6:20 PM

I dont have am answer, but I do share your frustration. I couldn't get a mice fit with Jasmine either. I had made the Peony and it was difficult to get the fit right but when I did it looked very nice. I anticipated Jasmine going well, but it didn't at all. I cut a size 10 and made an fba as I did with peony. I think that the is something about the way bias fabric behaves and about the way the curved center seams affect the structure and therefore alterations, but I'm not interested in figuring out something so complicated just now. I was advised to size up for my bust, but I am concerned that might adversely affect the fit in other places. Who knows? Ive been hoping Sari might post on her blog about how her sizing works. Because I dont care to spend my precious sewing hours making muslins for months on end when I don't even have the foggiest notion where to start.

I find Colette patterns very narrow in the shoulders compared to the same size in the big companies. Also, so far they have been very difficult to fit. I think they're beautifully drafted and lovely on lots of skinny people with a perfect c cup, but I'm definitely frustrated with the Jasmine experience. I gave up on it.

There is a simplicity pattern for a tie neck blouse that comes with different cup sizes included and I plan to try that instead.

------
Melanie

clumsyFingers

Intermediate
Member since 12/8/09
Posts: 22



Date: 2/19/12 3:29 AM

I have made many muslins for this pattern, because I really want it to be a TNT. I ended up switching out the armhole shape for one from a Burda pattern. Then I used the Burda sleeve that went with it. I also cut the sleeve on the bias, so it went around my full upper arms more easily and gave me more mobility. That has definitely helped the fit. It also helped a great deal when I realized my shoulders were much more sloped than the patterns. Fixing that solved several problems at once. In fact, if I'd realized the pattern had such square shoulders, I may have been able to slope the shoulder angle down and leave the original armhole (which was too low for me). Oh, well.

The back is still not attractive, but I really wanted a blouse instead of yet another muslin, so I ended up cutting out the back with an extra 1" at the CB. I'm making the blouse now, and I just finished putting the sleeves in. Now that the sleeves are in and it's in the fashion fabric, I can get a better idea of how to fit the back. Wish I had a fitting buddy!

clumsyFingers

Intermediate
Member since 12/8/09
Posts: 22



Date: 2/19/12 3:34 AM

Also, I found a Palmer/Pletsch certified fitter near me, and this will be the first pattern I'm going to get some help with. It's just so cute, and I can picture it in everything from tweed to linen to cotton to silk.

homewerk


Advanced Beginner
Member since 10/2/07
Posts: 104



Date: 2/19/12 6:56 PM

I'm feeling everyone's pain. I wasted muslin on my first try: because the Jasmine is bias cut (I've got almost no experience sewing bias) and Collette Patterns size for a C cup I had convinced myself that I could just cut a size 14 which fit my full bust measurement and that the bias grain would make everything else fall into place. I was very wrong about that --- there were pull lines across my bust and a very large gaping at the front armscye, the center back needed taking in a half inch.

Then I tried trimming my muslin down to a size 10 top grading down to a 14. Better, but still gaping at the armscye.

Today I decided to retrace the pattern and sew a new muslin, making a 6 from the armhole clips up to the neck and shoulders, and cutting a 16 down the sides, then do an FBA. I won't be able to sew a muslin until tomorrow but tissue fitting is promising. I've got lots of seam allowance on the sides and the center front is laying flat across my chest and shoulders and no gaping to speak of at the armscye. Won't know for sure until I'm working with fabric instead of tracing paper. Maybe I won't have to do an FBA after all.

I've promised myself that if this version doesn't work, it will be a wadder.

Let's keep posting. I want to follow how everyone is doing with this pretty pattern.



------
Becky (I'm homewerk on Pinterest too!)
Babylock Elizabeth, Pfaff 2030, Brother 1034D Serger, Babylock Coverstitch, Grandmother's 1931 Singer 15-91, 1956 Singer Slant-O-Matic 401A, 1954 Elna Supermatic, pink Atlas Supermatic, 1969 Bernina 730
I love my toys!

meleliza


Intermediate
Member since 5/4/11
Posts: 743



Date: 2/24/12 9:42 PM

There is also a McCalls Palmer Pletch pattern with a tie neck. It has a more modern style than the Colette and looks very much like somethig I just spied on Anthropologie. I would have to guess that it's easier to achieve a good fit. But I hear you, Jasmine looked so promising. I had hoped it would beome a TNT for me too. By the time I have the time and patience to work out the fitting issues (like when the kids are grown up!), it won't be stylish anymore.

------
Melanie
Printable Version
* Advertising and soliciting is strictly prohibited on PatternReview.com. If you find a post which is not in agreement with our Terms and Conditions, please click on the Report Post button to report it.
Clone Your Favorite Garment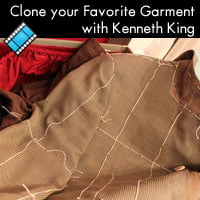 Fun with Fitting - PANTS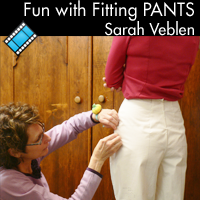 McCall's 5927

by: Sewlful
Review
You Sew Girl Carry All Pattern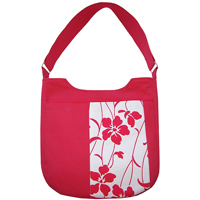 Buy Now
Jamie Christina Pretty Ditty Apron Pattern (JC303PD)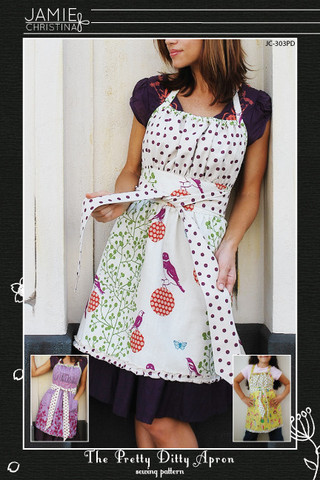 Buy Now
Self Drafted Pattern 270736-1004

by: GoodbyeVal...
Review