Mary Nanna


NEW ZEALAND
Member since 4/6/08
Posts: 37
Skill: Intermediate



Date: 2/5/12 8:56 PM

I have just finished making some jeans and overall the fit is good but I can feel the fabric at the back and I have that urge to "pick it out" which is a bad bad look!

Please tell me what I need to do to make these jeans comfortable to wear!

There is a picture of them on my blog page, if you want to see the problem:

My Webpage

skae


Member since 4/23/07
Posts: 3735
Skill: Advanced



In reply to Mary Nanna

Date: 2/5/12 9:18 PM

I just looked at the pictures of the jeans. They look beautiful and look they fit just fine. I love the back pocket.

Don't be so hard on your self. those pants look great.

------
Ecclesiastes 11:7,8 Nothing on earth is more beautiful than the morning sun. Even if you live to a ripe old age, you should try to enjoy each day, because darkness will come and will last a long time. (CEV)


MNBarb


Minnesota USA
Member since 4/3/10
Posts: 1547
Skill: Intermediate

1 member likes this.




Date: 2/6/12 5:42 PM

They might feel better if you drop the lower back crotch curve. I'm looking for a photo. OK, like this but not so drastict (and back only, not front). I'm thinking drop, not scoop. You don't want to remove any fabric from the width. You'll have to re-true the area of the crotch seam where front and back intersect. Warning, only try a little, tiny bit!

------
Barb
"I have not failed. I've just found 10,000 ways that won't work." Thomas Edison
"I not only use all the brains I have, but all I can borrow." Woodrow Wilson

Fictionfan


Vermont USA
Member since 5/19/06
Posts: 1323
Skill: Advanced
Body Type:




Date: 2/6/12 6:27 PM

Barb's diagram is correct but gives the impression that a lot of scooping is needed to fix the problem. You have a low fanny. You need a little less fabric where it wants to creep, so there will be more body space for your body. Scoop out the back crotch curve little by little, about 1/8-1/4 inch (3-6 mm) at a time, right where it is giving you the wedgie feeling, until the back crotch doesn't feel like it is creeping. Then reinforce the stitching and trim the excess, as you would normally finish the crotch seam. It's a simple adjustment, makes a world of difference.

Sometimes, a similar side seam addition is needed to give your backside the same amount of room it had before the scooping out. After getting the crotch curve to relax, if the side seams pulls or feels too snug after scooping out the crotch, just let out the back side seam at the same level as your crotch curve scooping, approximately the same or a smaller amount. Unless you need a lot of scooping, the side seam addition shouldn't be necessary.

On another note, the back thigh is a little baggy below the seat. This is very common. You need less width just below the seat, keeping the same amount of width you have now above the buttock crease. In a similar way to scooping out the back crotch, you can take in the back side seam, without affecting the front side seam, by scooping just the right amount to take away those wrinkles. I would pinch out the excess right at the back side seam at that level until the wrinkles disappear, then resew the side seam so the pinched amount is taken in. I hope that is clear. It would be easier to make a drawing like Barb did, but I don't know how to do that.

With those two tiny adjustments, your jeans should fit perfectly.

HTH

ETA: In short, you change the seamlines to conform to your body curves by making them more curvy.

-- Edited on

2/6/12 6:30 PM

--

------
Fictionfan

a7yrstitch


Texas USA
Member since 4/1/08
Posts: 7517
Skill: Intermediate



In reply to Mary Nanna

Date: 2/6/12 7:20 PM

I know you will get a lot of help with this. Here is a way to find some threads that will also have helpful information for you.

Search these two words with no space in between the words.

pants thread

Search in messages. You will not need the name of the person who posted, just leave that bland.

------
I have no idea what Apple thought I was saying so be a Peach and credit anything bizarre to auto correct.

Mary Nanna


NEW ZEALAND
Member since 4/6/08
Posts: 37
Skill: Intermediate



In reply to Fictionfan

Date: 2/7/12 1:06 AM

Many thanks for this advice, I will try what you said with the back crotch alteration.

Thank you also for suggesting how to reduce the back baggies. Do I remove the pinched excess through the back side seam, inseam or both? And to clarify, I remove the amount below the seat, keeping the amount above the seat the same.

Oh the promise of perfectly fitting jeans! At this point, I'd settle for comfortable...


Barb, thank you for diagram, a picture speaks a thousand words. I would also like to thank you for the many kind comments you have left on my reviews. Because I am not a member, I can't post a private message to tell you how much I have appreciated your encouragement!

Skae and A7yritch - thanks for your input, good to know what the options are, always.

-- Edited on 2/7/12 1:10 AM --

a7yrstitch


Texas USA
Member since 4/1/08
Posts: 7517
Skill: Intermediate



In reply to Mary Nanna

Date: 2/7/12 11:36 AM

Mary Nanna,

Thank you for introducing me to the term, galloon. Yes, of course, I looked it up:

Quote:
A narrow band or braid used as trimming and commonly made of lace, metallic thread, or embroidery.

Yours is beautifully set.

This isn't a bit of help to you at all, but I am eager to see what changes you make on your pants. Like your blog posters, I found the pocket detailing to be creative and beautiful. All of your stitching details are meticulous. And, even though your front view was not a close up, I really wanted to see more. Again, the detailing looked great and I did want to study your successful tummy adjustment a bit more closely. So, I'm not suggesting changes, I just want to see more closeups of your great work! I hope anyone else that looks at your thread will pop over to your blog and look at your pictures.

I have a question for you which I will start another thread for regarding the great stitching and finish on your fly, hope you'll share some hints on that. Thank you.

Best wishes.

------
I have no idea what Apple thought I was saying so be a Peach and credit anything bizarre to auto correct.

Fictionfan


Vermont USA
Member since 5/19/06
Posts: 1323
Skill: Advanced
Body Type:




Date: 2/7/12 8:16 PM

Mary,

In Pants for Real People, P&P advise correcting for thin thighs at the back leg by folding out all of the excess width vertically along the grainline n the center of the pattern piece, then adjusting the crotch and side seams to fit above the seat.

In effect, you get something like this, which is the correction I made for a pair of straight legged trousers:

In this photo, I have the original pattern piece underneath my altered back pants pattern. The side seam scoop out correction for the excess width below the seat starts right around the crotch line at the side seam, though it isn't so obvious from this picture. The width adjustment for a thin thigh could be taken from the inseam and/or the outseam or any combination of the two that results in the drape of the back leg without wrinkles or folds. If you follow P&P's vertical fold adjustment, the seamlines are unaffected until you start messing with getting the area above this level to fit. I have what my Dad's family call saddlebags at my upper outer thighs. I need the width there, not below the bum. By scooping out the side seam, the fabric conforms to my figure without looking like I'm wearing elephant skin pants.

ETA: I did take away some of the width below the seat from the inseam. I originally wrote that I had not altered the inseam, but this version was the second alteration and I did carve a bit from the inseam as well as the side seam. The important part for getting rid of the vertical wrinkles at the back thigh was making that curve for the side seam to follow the contours of my body.

After this alteration, my trousers have straight legs instead of draping vertical folds below the seat.

In the photo, you can also see the high hip alteration that I usually have to add. However, to get a better view of the side seam adjustment that I described in my previous post, I ended up cutting off the crotch curve in the photo, so you can't see the scooping for a low fanny that is also part of my usual pants alterations.

-- Edited on

2/8/12 8:43 PM

--

------
Fictionfan

Mary Nanna


NEW ZEALAND
Member since 4/6/08
Posts: 37
Skill: Intermediate



In reply to Fictionfan

Date: 2/8/12 11:53 PM

Thanks - I will try this!

goodworks1


PR Weekend '16 Volunteer
Member since 7/19/03
Posts: 3891
Skill: Intermediate
Body Type:




In reply to Mary Nanna

Date: 2/9/12 0:10 AM

Quote: Mary Nanna

I have just finished making some jeans and overall the fit is good but I can feel the fabric at the back and I have that urge to "pick it out" which is a bad bad look!

Please tell me what I need to do to make these jeans comfortable to wear!

There is a picture of them on my blog page, if you want to see the problem:

My Webpage

..just checking in to check that you have trimmed the current crotch seam -- don't ask how I know how easy it is to forget to do this....

------
blog: goodworks1.wordpress.com

Printable Version
* Advertising and soliciting is strictly prohibited on PatternReview.com. If you find a post which is not in agreement with our Terms and Conditions, please click on the Report Post button to report it.
Online Class
Sewing Basics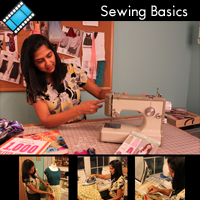 Online Class
Altering Pants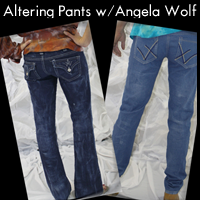 Peek-a-Boo Pattern Shop Alex & Anna Winter PJs

by: MayenDesig...
Review
Pamela's Patterns Softly Pleated Dress Pattern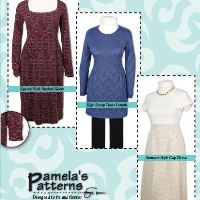 Pattern Details
You Sew Girl Zip Away Shopping Bag Pattern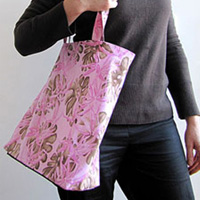 Pattern Details
McCall's 6957

by: Sherril Mi...
Review