Learn To Sew


Advanced Beginner
Member since 4/12/05
Posts: 12258



Date: 2/11/12 5:24 PM

Class today begins "the fun part" so I have heard. I would call it "the frustrating part" myself. (Right Leslie?) We started with our mats, 24x6 rulers and rotary cutters. We learned to square up the edge of our fabric on the right side. Most of us are right handed, so those that are left handed might square up the left side instead. We did this with our 3 accent fabrics. Then we took those 3 accent fabrics and cut strips 2 1/2 inches wide. Fine so far. Then she had us take those cut 2.5 inch strips and cut the length into 6 1/2 inch pieces. She had us turn the mat around so the fabric stips are at the left edge and not on the righthand side, as most of us are right handled. Those that are left handed did not have to move the mat to cut strips. Now it is easier to cut, as the edge to cut is on the right hand side. Great idea.

I had my new 6x12 ruler and I love that one. As I said, we took our long strips and cut them down to 6 1/2 inches. It is NOT hard to get the ruler going the wrong way and find your strips are too short--- oh, way too easy---and the teacher did warn us of this. However, I did it anyway. (sigh...) One thing I never noticed (twice) was to make sure if I had a fold in the fabric to double check the size to make sure my 2.5 x 6.5 strip was really that size. Also the folded piece should be pressed to get the fold out. I kept wondering why some pieces were longer than the others. I thought I understood and trimmed them down. Uh, no... Then I had to cut new pieces, as I trimmed the wrong one down. (did I say it was supposed to be Fun today?)

Next we decided how we wanted the rail fence to look. I have the yellow on the left, the middle is the green printed fabric and the right panel the bright pink.

We got out our sewing machines and sewed the left and center pieces together. Then added the right one. Linda the teacher then checked to see if our quarter inch was a quarter inch or not. NOPE. The Babylock has a quarter inch foot and it is deffinately not a quarter inch. I have to stay 1/8th inch from the guide on the foot, and consistantly stay that far away. Not an easy thing to do for me. The regular foot was worse when I tried it. Only 2 needle postions on Molly, and this does not make it easy for me. I had to rip, resew, press, measure, rip the other side, press, measure.

At times I felt like a total failure, but it is just a new skill to learn and I will master it eventually.

We will need 9 of the rail fence pieces for class. I have 2 that are ok, and 3 that are not. Then I need to cut more fabric and make the rest.

Our next class is in 2 weeks and I am going to practice, practice, practice. I have other fabric for aprons that I will cut up and use for practice. I will get this right.

I plan to try out my Pfaff 2036 and see how she does on a quarter inch seam. I have the foot for her as well. If she is much more consistant, I will take her from now on and leave the BL at home. The Pfaff needle can be moved 5 places to the right. The babylock only center and left.

My new Bernina is staying at home. I must find time to play with her this weekend. I am so glad we have 2 weeks until the next class, so I can get this all down and be much more consistant in my sewing.

Learn

------
Bernina 630, my much loved main machine
Bernina embroidery module
Pfaff 2036 my back up & travel machine
Babylock Molly, mechanical
Bernina 1200DA serger
Unique Sewing Cabinet 450L

Miss Fairchild


Advanced
USA
Member since 8/24/02
Posts: 7936



Date: 2/11/12 7:17 PM

A tip here--use the same machine for this entire quilt. Why? Because it may be a tad off from any other. For example, if you were to compare the seam allowance on that Singer you have, it might be slightly different than the Bernina or other machines you might have. This will make a difference in the finished product of your quilt, and then you will become frustrated and wonder why.

------
"Play the cards you are dealt, but choose who is sitting at the table"..AARP magazine

SEE MY ETSY SHOP HERE: http://www.etsy.com/shop/AuntMaymesAttic
My blog: http://auntmaymesattic.wordpress.com/

PattiAnnJ


Advanced
USA
Member since 12/3/06
Posts: 7637



Date: 2/11/12 7:25 PM

You should blog.

Your model of the Baby Lock brand may only have two needle positions, but other models have several positions.

An index card can help you tell if the needle and foot equal 1/4".

Align one line along the right edge of the presser foot and lower the needle. If it hits the next line and you have your 1/4" setting.



-- Edited on 2/11/12 7:26 PM --

------
"Improvise, adapt and overcome." - Clint Eastwood/Heartbreak Ridge

Franksdottir


Advanced Beginner
Member since 4/25/08
Posts: 3263





In reply to Learn To Sew



Date: 2/11/12 8:10 PM

Learn, the first thing to learn is that you will always make mistakes. You may make fewer of them as you become more skilled, but a moment's inattention, speaking to your husband, a headache, or just a bad day will mean mistakes. I did it myself this past week - I had a perfect piece cut 10" x 5", meaning to cut four strips, 2 1/2" x 5", and instead I blithely cut five strips, 2" x 5.

GGGGRRR. I have been quilting on and off since 1975. I should and do know better. Did it anyway. I put the wrongly cut pieces with all of the other wrongly cut pieces in the box I keep for them, and recut the the fabric into what I wanted. Waste not, want not.

I never throw away any useable piece of fabric, and the pieces which are too little to use, selvedges and the like, I keep in bags and give to my daughter who gives them to her friends who are elementary school teachers who use them for art projects.

I also would agree about the sewing machine. It is better to use the same one for each quilt because you want consistency. I think it is also best to use the same company's rulers throughout - I am an Omnigrid girl myself.

I promise it gets easier.

------
Barb

Warbler


Advanced
Vermont USA
Member since 4/15/07
Posts: 3677





In reply to Learn To Sew



Date: 2/11/12 8:26 PM

I'm reaching across the Internet highway to give you a big I agree with Miss Fairchild and PattiAnnJ. I don't know how many rails you sewed on the Babylock but I agree that the Pfaff would be a much better machine for the class. I might use the Bernina for the aprons you mentioned, that way you get to play with your new baby. But this quilt should be sewn on the same machine. My Janome and Bernina have slight variation in the 1/4 inch with the Janome producing a slightly narrower seam. I love the 1/4 inch on the Bernina though. So for me I use the Bernina for smaller quilters because after all, it is a 3/4 machine.

Please don't be too hard on yourself, Learn, we have all done the very same things. Just of all those minor oops as real learning opportunities. I can't even complete the very first quilt I made because it was so wonky and that too was a result of a sewing machine which lacked any kind of finesse. My second quilt hangs very proudly in our bedroom.

You will get there soon!

------
Janome MC6600 Bernina 240 Juki MO735 Singer 201-2 Singer 221-1

SouthernStitch


Intermediate
Member since 8/24/02
Posts: 10419



Date: 2/11/12 9:33 PM

Well I concur that when you are first learning to cut, you ARE going to make *dumb* mistakes! Doesn't mean you are dumb of course, just all a part of learning when and where to really pay attention. And check twice cut once. But, I know that classes can move fast, and you want to keep up.

With my table topper, I started out with one piecing thread, switched to a thinner one - and the same with what feet I used. This really impacted the precision. It's getting better though!
I wish they would have let ya'll practice on scraps at first to get the 1/4 in seam down before you started the real thing. I agree about using the same machine and foot throughout the process.

You are determined, so you will do fine once you get that quarter inch seam down!

------
Bernina 780, and 530
Juki TL2010
Babylock Evolution
Singer 403a

When life gives you green velvet curtains, make a green velvet dress.

SewBusy63


Intermediate
Member since 12/10/07
Posts: 4857



Date: 2/11/12 9:52 PM

I agree with everyone. Don't be so hard on yourself. I still make mistakes in cutting and I've even sewn the wrong pieces/strips together. You will get the hang of it and will enjoy quilting.

------
~Diana~

♥ Bernina 830E ♥ Bernina 1150MDA serger

✝The Lord is my Light and my Salvation: whom shall I fear? The Lord is the strength of my life; of whom shall I be afraid? Psalm 27:1✝


lesliedale

Advanced Beginner
Washington USA
Member since 9/27/10
Posts: 5





In reply to Learn To Sew



Date: 2/12/12 0:56 AM

Hi everybody! This is Leslie, Learn's frustrated classmate. I guess it's time for me to crawl out of lurkdom and join in. I agree, Learn, pretty frustrating today and not fun. I thought you were a real trooper though the way you just kept at it and stayed so calm and focused! I honestly didn't get the feeling there was a whole lot of fun happening for very many of us. And it didn't help when the instructor announced, "Oh, I have my first *Star Student* already!" when one student got a perfect 6 1/2" block on her first try! (Okay, so we know that at least ONE person had fun today! ;-)) But, like Learn, I am determined to get this scant 1/4" seam thing and I have the whole day tomorrow to tackle it!
Leslie

Sonoma33


Intermediate
California USA
Member since 5/10/09
Posts: 1851





In reply to lesliedale



Date: 2/12/12 2:16 AM

Wow, teachers who say stuff like that should be SHOT! The best teachers are those who can encourage everyone.

My first quilt had more ripping out then anything else. Now that it is done, I love it. It is a lap quilt and I use it all the time. It is a rail fence. Interesting, but we sewed our three strips together before cutting down to size for the blocks.

If you only have two blocks done, I bet you could get away with switching to the Pfaff now. I'm sure you are going to true up the blocks once sewn up. If it makes the rest of the class go better, and makes it a fun experience I think you should switch now.

Now that I have multiple machines, I try to do things consistently on one machine. I pieced blocks for a quilt on my pfaff, but now that all the blocks are done, I'm going to sew them together on my 830.

I think the class will get more fun. I HATE cutting! HATE IT! And I am always slow in classes. I have to get a lot of stuff done at home. Which is funny, because I'm so fast at work I have to remember to slow down or sometimes I stress clients out going too fast. No idea why I'm so slow at quilting...


------
Berninas 830LE ♥ Artista 630PQE ♥ 930 Record ♥ Juki TL2010Q ♥ Pfaffs Creative Performance ♥ Passport 2.0 ♥ Singers 221 ♥ 301 ♥ 500a ♥ Kenmore 1040 ♥ Elna 'Grasshopper' ♥ Tacsew T500 ♥ Babylock Evolution

Maia B


Advanced Beginner
Illinois USA
Member since 10/27/10
Posts: 4796



Date: 2/12/12 2:17 AM

Learn, I've been quilting for over 20 years, and I still make cutting mistakes and struggle to get my blocks to come out to the proper finished size. If the BL Molly isn't working for you, you haven't done so much that it would be wrong to change to Pfaff 2036, which I'll bet will do great. If you can get the blocks to come out to the correct finished sized, it won't matter that they were done on different machines. Unless your design has blocks with different numbers of pieces or seams within the block, or a secondary design created by points matching just so, it won't matter. I've used multiple machine for the same quilt without any more imperfections than usual :). As hard as it may be, since you maybe an accomplished garment sewist, TRY to just do your best and be satisfied with it. There are SO many patterns that are forgiving, until you improve. Which you will, God willing :).

------
🌸 Plenty of machines, mostly Berninas 🌸
Printable Version
* Advertising and soliciting is strictly prohibited on PatternReview.com. If you find a post which is not in agreement with our Terms and Conditions, please click on the Report Post button to report it.
Expert Sewing Techniques for Jackets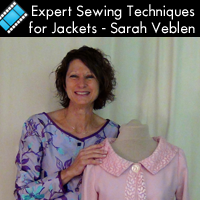 Beginners Guide to Dyeing Fabrics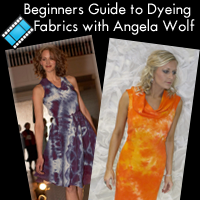 BurdaStyle Magazine 12-2012-112

by: squirrelly...
Review
Lutterloh 85

by: Passion4Se...
Review
Favorite Things A Wallet Purse Pattern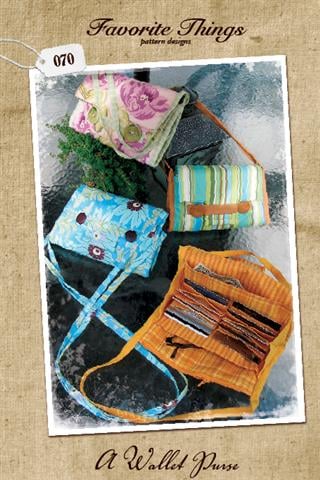 Buy Now
You Sew Girl Tulip Dress Pattern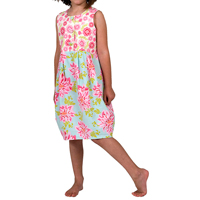 Buy Now