minggiddylooloo


Member since 5/17/05
Posts: 2666
Skill: Intermediate
Body Type:




Date: 2/19/12 7:16 AM

I've been volunteering with a local dog rescue since last summer. This is my first experience helping out with a non-profit animal group (excluding a humane society). Over the course of the last eight months I've seen drama and cat-fights transpire within the group, mostly through the email listserv (primary form of daily communication). I've spoken with other veteran volunteers and people who've worked in other dog rescues, this kind of stuff happens all the time.

I had a couple of experiences myself this week that really grated me. I'm usually a very thick skinned person but the reaction from some of these people makes me question why I'm sharing my talents and time. I know it's for the dogs, but why do we have to deal with the people??? I know how words can be mis-read when it's in email correspondences but people can be really sensitive over things, sometimes justly so.

My issue is when there isn't anyone else taking on a task and I volunteer to do it, if I make an honest mistake (that I've since fixed), what's the point of getting nasty about it?

Is it true what other volunteers say, there are all sorts of loonies volunteering with dog rescues? Make a small error and your name gets on someone's black list forever? I'm not a quitter and the little snippy responses aren't going to deter me. I just don't understand some of the over-reactions I've seen to date.

Thanks for letting me rant.

------
I'm finally a blogger!
sewming.blogspot.com

thirteenstitches


Pennsylvania USA
Member since 2/5/09
Posts: 280
Skill: Intermediate



In reply to minggiddylooloo

Date: 2/19/12 7:50 AM

Sorry for your experience

Have to say I've been there myself ( not with animals ) a few times over the years. My quess is egos! Some volunteers seem to forget it is supposed to be about helping those in need, be it animals or people! Not a popularity contest. Some I think love drama! Some just never grow up

Good for you volunteering with the right attitude and not being bullied out

The animals appreciate you at least

Linda

------
Listen with your ears-hear with your heart!

Kim12469


Montana USA
Member since 3/27/08
Posts: 2604
Skill: Intermediate
Body Type:




In reply to minggiddylooloo

Date: 2/19/12 8:39 AM

Yes and yes!!!

I've been in and out of dog rescue for 20 years because of this. My experience is that people who are seriously into dog rescue are very tunnel visioned. There is a big picture to deal with and a lot of them lose site of that...yes, I am generalizing based on my experience.

I've seen it from both ends, as a volunteer and and adopter.

It's hard to deal with especially when you really want to help. I helped a singular woman, not a group, for a long time but finally had to leave because well, she was looney, and wanted to adopt out a dog that lunged at a little girl while I was fostering the dog. Seriously lunged as if to try to bite. Luckily I had the leash tight and she only knocked her down. This woman's solution was to adopt out the dog to a non kid household!

Then as an adopter, I found a dog I was interested in. I drove all the way from mid Michigan to Columbus one day to meet this dog. I got down there and well, the dog wasn't really what I was looking for when I met him. He was a barker, which I couldn't have at the time and he needed a lot of socialization work that I didn't have time for. We drove back and I called the rescue and told them I just couldn't give him the time I needed and asked about other dogs. Well the woman blew me off because she was mad that I didn't take that dog.

I'm on a break from working with rescues. It's exhausting!

------
http://kimsewsilly.blogspot.com/

poorpigling


Texas USA
Member since 12/28/07
Posts: 11074
Skill: Advanced



In reply to minggiddylooloo

Date: 2/19/12 9:02 AM

Its not just dog or animal rescue groups this happens in.. as I am sure you will be told here by a few others today..

Its garden clubs. wives clubs. you name it.. if its a group there will be drama.. We have even seen our fair share here at PR.

You can chalk it up to immaturity,, or ego.. or hormones even.. Sometimes you just get the brunt of someone else bad day.

Within any group you are going to have a mixed bunch of personalities.. There most certainly will be drama queens and kings.. and assorted loonies. Think about this.. we all have subjects or passions we might be a little loony about.. Seems I know someone who collects too many stamps and sewing machines.. hmmmmmm.

My best advise is to be straight up with these people.. tell them almost exactly what you told us here Ming.

''I'm usually a very thick skinned person but the reaction from some of these people makes me question why I'm sharing my talents ''

Try to stay clear of participating in email conversations that are getting ''hot'' or have the potential to do so.

Or you can tell them what Franksdottir says so well.

''Your on MY list.. don't ask what list.. you don't want to know.''

jynclr

Texas USA
Member since 12/20/11
Posts: 868
Skill: Advanced Beginner



Date: 2/19/12 9:31 AM

Looks like the

drama llama

has been romping around with your group.

Exactly what Miss Poorpigling said. Exactly. I've been with an online group for nearly 10 years. Some of us no longer speak even though we have a common board we still post on, some of us feign politeness, but at least we're polite and know where each of us stand with each other. Many of us have met in person, but have never had a get together as a whole, now that I think about it ...hmm... ANYWAY! Just this week I realized how completely and totally insensitive, self absorbed someone of the group is. I considered her a friend. We've even met and I've been there for her for some incredibly tough times.

I finally had to let her go even though we're both still participating on the common group board on FB.

It happens.

But that doesn't mean the group as a whole and many individuals aren't awesome. They certainly are.

I've seen the drama llama come to sew up a storm in a ... SEWING SOCIAL.

Really?

So, it happens everywhere. It's human nature, and that drama llama likes to play in all sorts of yards.

------
Evelyn: Pfaff Creative Performance
Helen V: Babylock Companion BL1550


birdmcfarland


Pennsylvania USA
Member since 8/1/08
Posts: 963
Skill: Intermediate



Date: 2/19/12 9:37 AM

I'm with Kim. I have been involved with some type of animal rescue my entire adult life; emergency vet tech, wildlife rehabber, domestic pet welfare/rescue/shelter, etc. and one of my most-oft uttered rhetorical questions is "Why the heck does animal work attract lunatics like no other?" Without fail, it's almost the same in every group. We moved around the country quite a bit and the drama was present everywhere to varying degrees. The worst was the wildlife rehab in North Carolina. There were 2 factions; one with the veterinarian whose raison d'Ítre was animal rescue and care, and the other faction with the director who thought education came first. It was knock-down, drag-out. And we got so many power-tripper volunteers, people who had grandma who raised a baby robin thirty years ago, so now they're experts in wildlife rehab. And even after they'd get schooled and it became very clear that they didn't know anything, they'd still insist on being omniscient to the point of being unreasonable. It attracted dozens of those irritating nuts and I could just never get over the fact that there were so many people like that in existence!

I have a pet photography business and spend a lot of time volunteering at our local shelter. The drama in that place is the stuff of legend and you would not believe the lunatics that show up on their doorstep daily. I live in Lancaster PA (puppy mill capitol of the east, thanks to the Amish and Mennonites) and work closely with a puppy mill rescue group doing photography, rescue and the website. So far, there has only been one turd in the punchbowl (a guy who likes to throw his weight around due to some insecurity issues) and it's largely a really nice group of people. The nicest group with which I've ever been involved, in fact. BTW, if you need information on puppy mills, check out

this page

at our website: http://atailtotell.com/newwebsite/about/what-is-a-puppy-mill/

I was just talking about this with a fellow volunteer about how I just have no interest in people's problems, I'm in it for the animals. Of course everyone has a breaking point, but I'd put up with a lot in the name of doing what I can for suffering animals. I didn't get involved in this group to make friends, have a social life or any of that. I wanted to take advantage of my talents as a photographer to do something about our horrible and rampant puppy mill problem around here. Fortunately, I have indeed made some very good friends in this particular group so that's a huge bonus.

I think it attracts a lot of people who are impotent in other areas of their lives and have those cluster B personality disorders in which they get off on drama, power-tripping, being nasty, and screwing with peoples' lives for entertainment. Typically local rescue groups are small and usually need all the help they can get. As a result, it's easy for someone with a personality disorder to get in there, work hard and quickly find themselves in a position of responsibility or decision-making. Or even start their own rescue group and proclaim themselves ruler of their own little kingdom. Another thing I've theorized is that those types will get into dog breeding too. They'll pick some obscure breed of dog and get a few, start breeding then proclaim themselves an expert, holding what they see as some kind of exalted position that requires arcane knowledge about the breed that only they possess. I saw this over and over and over when I worked at the vet clinic - haughty, snotty, know-it-alls who could hardly hold a conversation about anything other than their dogs for fear of not being in charge of the conversation. It's no coincidence that the movie

Best in Show

was made.

But don't let this deter you! Like, I said, A Tail to Tell, the group i'm with now, is fabulous. They just don't put up with that kind of crap and we have an excellent group of supportive people, so nice groups do exist.

-- Edited on

2/19/12 9:38 AM

--

poorpigling


Texas USA
Member since 12/28/07
Posts: 11074
Skill: Advanced



In reply to jynclr

Date: 2/19/12 9:38 AM


How does that old saying go ?

''Familiarity breeds contempt.. ''

The more you know about a certain someone. the more likely you are to find areas of disagreement. or things you just don't like about them.. That's certainly true of both our family members.. as well as friends..

A while back. oh probably a long while back. someone had a thread here on the different internet personalities. It was a hoot. Maybe someone can find it and bump it up.. but it was a LONG time back.

tourist


British Columbia CANADA
Member since 7/23/07
Posts: 6682
Skill: Intermediate



Date: 2/19/12 10:57 AM

Yes, this happens in all groups. I have seen it in our ballroom dance society (people who I knew as kind, caring and downright wonderful) being mean, spiteful and pretty much bullying. And even in yoga groups, which have a large and important spiritual/ethical component, all kinds of backbiting and ego, power struggles etc. go on all the time.

I sometimes amuse myself by thinking about all the various groups that must be having this sort of thing at any given time. Book clubs, stamp collectors, model railway groups, neighbourhood associations.... don't even get started on school parent organizations!

------
http://bgballroom.wordpress.com to follow the progress on my next ballgown.

jynclr

Texas USA
Member since 12/20/11
Posts: 868
Skill: Advanced Beginner



In reply to poorpigling

Date: 2/19/12 11:11 AM

No kidding!

I think, also, it took a couple of other folks to point out to me that it was NOT me. I kept trying to give this person the benefit of the doubt. (Man, this issue has REALLY been bugging me this week.

) But I needed to move on.

-- Edited on

2/19/12 11:45 AM

--

------
Evelyn: Pfaff Creative Performance
Helen V: Babylock Companion BL1550


Lady_Mame


Washington USA
Member since 3/11/07
Posts: 2074
Skill: Intermediate



Date: 2/19/12 11:39 AM

This does happen all the time. and I would agree with the person that says it's often a bunch of people impotent in the rest of their life that mess it up for the rest. I was involved with a group for a long time, and just this weekend left. I was done with having three people warp our purpose and mission to suit their unfortunately unacceptable tastes.

------
Needle Needle Straight and Slim, Dust and Sweep the House for Him! --Grimm Fairy Tales
Printable Version
* Advertising and soliciting is strictly prohibited on PatternReview.com. If you find a post which is not in agreement with our Terms and Conditions, please click on the Report Post button to report it.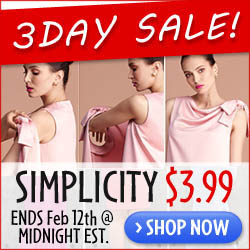 Online Class
Beginners Guide to Dyeing Fabrics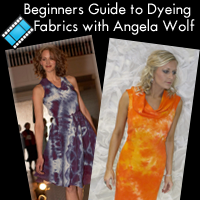 Online Class
Leather 101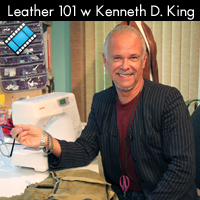 McCall's 8255

by: SondraG
Review
Kitschy Coo Lady Skater Dress

by: ShanniLove...
Review
J Stern Designs The Hobo Bag Pattern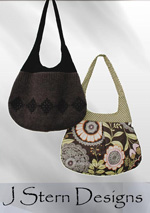 Pattern Details
Pamela's Patterns Classic T-Shirt Dress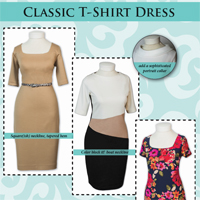 Pattern Details