Nyreth

Member since 5/28/10
Posts: 32



Date: 2/26/12 9:27 PM

Yep, now I understand how Bernina thinks they can get away with charging what (IMHO) is an exorbitant price for their bias binders.

I've bought #85 before, and loaned it to a friend before I had a chance to really try it. She said it was awful (and to be fair, the nice folks at the Bernina shop tried to warn me off of it, but I was stubborn), so I returned it and got the edgestitch #10 foot and the button sew on foot #18 (I don't like sewing on buttons).

I figured I would just come up with some other solution to the binding game. Well after pinning, stitching, bleeding, folding, pinning, bleeding some more, stitching, restitching missed areas and finally ending up with a a binding with a weeble wobble stitch line and that is OBVIOUSLY not even on both sides I'm so frustrated I could throw something. However, over $300 for a binder, PER SIZE, just isn't realistic. If I could use it and make more than one size, I could swing it; but paying that much and knowing I will be that limited just makes me mad.

So...had anyone recently bought a generic or other brand bias binder for the current Bernina's that works? I'm ok with buying the #94 or #95 feet.

I know there are other threads on this already but my browser is acting up and I can't get to most of them. The auctions are all expired and the pages have been deleted on the few pages I can access that have links where people have bought ones that worked. I tried the Berninacentral forum site, same story.

I also know you can sew them on by hand...but honestly, if a giant magic meanie fairy told me I could either sew the binding on by hand or she could stomp on my toe and it would magically be done for me, I'd stick my foot out. Actually, at this rate, that goes for trying to sew the binding on with my machine but without an amazing binder attachment gizmo as well.
(Sorry if this this got a bit too rant-ish.)
(Edited for typos.)
-- Edited on 2/26/12 9:31 PM --

dresscode


Member since 7/28/04
Posts: 2735
Skill: Advanced



Date: 2/26/12 9:31 PM

What does #85 do....and why did your friend think it was awful?



Nyreth

Member since 5/28/10
Posts: 32



Date: 2/26/12 9:44 PM

This is #85:
http://www.berninausa.com/product_detail-n25-i40-sUS.html

My friend (who is much, much more experienced than me), said that unless the fabric you were putting the binding on was really stiff that it slipped out of the attachment and didn't stitch the binding down properly. And that even if you could get it started correctly, it generally went askew and stitched poorly anyway. The people at the Bernina shop said that they "weren't happy with the results" they got when they tried to use it as well, but they didn't elaborate. They really tried hard to talk me out of getting it.

This is the +$300 attachment #84 for unfolded bias tape:
http://www.berninausa.com/product_detail-n25-i38-sUS.html
That one is supposed to be the cat's meow and there is another version for prefolded tape.

Miss Fairchild


USA
Member since 8/24/02
Posts: 7936
Skill: Advanced



In reply to Nyreth

1 member likes this.



Date: 2/26/12 9:48 PM

I so feel your pain, as I too

Quote:
pinned, stitched, bled, folded, pinned, bled some more, stitched, restitched missed areas

I don't own a Bernina, mostly for the exorbitant prices for feet (a walking foot is about $45, and I refuse to pay that amount). But I came up with a solution to attach your binding.

1. Make your strip 2.5" wide, then fold it in half.

2. Sew it on in the usual fashion,

but

sew it on the front and fold it over to the back.

3. Use the stitching line on the front, as it shows on the back, as a guideline to place the fold just a skosh (a little bit) below the stitching line on the back and pin in place.

4. Use monofilament thread if you wish, on the front, and stitch in the ditch,

from the front. Don't stitch off the corners, but rather stitch to them, because it's the corners that will throw your binding off, and make you so frustrated you will want to toss your quilt.
5. Restitch the corners, or hand stitch them down, when you are finished.

So many people I know are amazed at this method; they had been stitching their binding with a zigzag stitch, which sometimes looks nice and sometimes doesn't, and sometimes don't catch the fold underneath. But if you place that fold just a tad below that stitching line, it will work for you--guaranteed.

And..I never ever use a binder attachment...That little gizmo, no matter how inexpensive it is for the machines I have, NEVER works right!

------
"Play the cards you are dealt, but choose who is sitting at the table"..AARP magazine

SEE MY ETSY SHOP HERE: http://www.etsy.com/shop/AuntMaymesAttic
My blog: http://auntmaymesattic.wordpress.com/

Jennifer Hill


Alberta CANADA
Member since 4/11/02
Posts: 1507
Skill: Advanced

1 member likes this.




Date: 2/26/12 10:01 PM

$300 for an attachment???? I expect to get several entire working sewing machines for that price! OK, I'll admit that I'm not Bernina's target customer, because I am too cheap to even contemplate their prices for their products, especially when I can do the job better with skills acquired over years of practice. (But I do own a Bernina, a 731 that was gifted to me from the estate of a friend's aunt - that's the only way I could ever justify one.)

Bed mounted binder attachments, such as the #84 you linked to, have been standard accessories for industrial machines for most of the past 100 yrs, maybe more. And for those applications, they cost a fraction of what Bernina is charging.

Since this is a quilting forum, and since I have bound probably hundreds of quilts over the past 20 years, I think I can state that this gadget is quite useless for the serious quilter. Also for any quilter whose works have corners. Machine finished bindings NEVER look as good as hand finished ones, and quilt show judges really dislike them, for that reason. However, it is much easier to learn to do the handwork than it is to learn to use a binder attachment successfully (or to make one go around a corner). My students get very nice looking hand-finished bindings on their first quilts.

Sewing machine companies like Bernina are selling dreams - if you buy their line, you must really believe that if you spend enough money, you can completely by-pass the learning of real tangible skills.

Jennifer in Calgary

Nyreth

Member since 5/28/10
Posts: 32

1 member likes this.




Date: 2/26/12 10:05 PM

Thanks for the suggestion Miss Fairchild.

That is similar to what I was trying to do on the last section of the binding, but without the monofilament. That's a great idea and I will try that. At least then the mistakes won't be so obvious.

$45 for the walking foot...where did you see it at that price?? It's $200 where I live for the new 3 sole one. I was doing the Snoopy Dance around my living room in excitement over finding a used two sole version for $77 on ebay.

I know I shouldn't really whine. This is my second Bernina and I did my homework ahead of time on both so I knew what I was getting into. The bias binder didn't really seem to matter at the time because I didn't think I would get into quilting (oops). Overall I've been really happy with all of the feet I have gotten so far. In fact the leather roller foot has really saved the day for me several times and I haven't owned it very long.

Maia B


Illinois USA
Member since 10/27/10
Posts: 5305
Skill: Advanced Beginner

3 members like this.




Date: 2/26/12 11:25 PM

Must be crazy. I love doing my bindings by hand. I know not everyone can tolerate that much hand work. Crazy too that I still bought Berninas despite having real sewing skills. Must've missed a memo.

------
🌸 Plenty of machines, mostly Berninas 🌸

diane s


Oregon USA
Member since 8/24/02
Posts: 5185
Skill: Intermediate



Date: 2/27/12 0:19 AM

I don't have a Bernina, I have Viking that has snap on feet. Viking also have a binder like #85, and the ladies at my store talked me out of it. Instead they suggested a generic binding foot, but it only works with prefolded. I made them demo it before I bought it. It's screw on, so I have to unscrew the ankle on the Viking. It works quite well and I also use it for foldover elastic.

generic binding foot

------
My grandmother taught me to sew when I was 10, and I've been sewing ever since.

Sonoma33


Member since 5/10/09
Posts: 2008
Skill: Intermediate



In reply to Maia B

1 member likes this.



Date: 2/27/12 0:30 AM

Ha! I like to do my bindings by hand too--not happy with the look of them sewn. I bought the dream. I think having beautiful well made tools makes the experience part much more fun--and if I like the tools I'll put in the time to become the experienced sewer I hope to one day be.

I'm thinking that I need to downgrade myself from intermediate. I think you need to UPGRADE!! yourself. I'm' intermediate' here because some instructors laughed at me when I told them I was an advanced beginner and said I was not allowed to say I was a beginner anymore. BUT, I'm CERTAIN I am not at your level.

------
Sewing machines make me happy. I like sewing with them, cleaning them, petting them, gazing longingly at them.

Nyreth

Member since 5/28/10
Posts: 32



In reply to Maia B

1 member likes this.



Date: 2/27/12 0:39 AM

Quote: Maia B
Must be crazy. I love doing my bindings by hand. I know not everyone can tolerate that much hand work. Crazy too that I still bought Berninas despite having real sewing skills. Must've missed a memo.

MaiaB: I don't think you are crazy, nor do I think anyone else who likes to sew by hand is crazy either!

I hope I didn't sound like I thought that, and I apologize if I did. I just don't have the attention span for it. But I really respect the people who do and have an appreciation for the time and skill that goes into it.
Printable Version
* Advertising and soliciting is strictly prohibited on PatternReview.com. If you find a post which is not in agreement with our Terms and Conditions, please click on the Report Post button to report it.
Online Class
Restyling with Exposed Zippers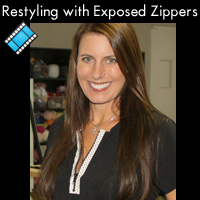 Online Class
Beginners Guide to Dyeing Fabrics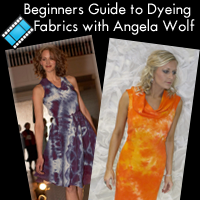 StyleArc Kerry Cargo Pant

by: sewtofit
Review
Contest Sewing Bee Round 1

by: Atelier De...
Review
You Sew Girl Sling Pattern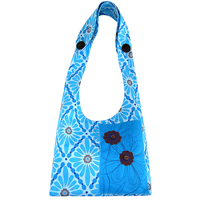 Pattern Details
Fit For Art Tabula Rasa Jacket Pattern
Pattern Details