anna mermaid


British Columbia CANADA
Member since 1/14/03
Posts: 330
Skill: Intermediate

1 member likes this.




Date: 2/27/12 3:29 PM

I love the drape and feel of silk, I love sewing with it too. I love the way it feels next to my skin. I love that it breathes.

But as I dont eat any animal products, I am starting to feel guilty about sewing and wearing silk, as they boil or steam the worms alive in order to obtain the necessary materials to make the silk.

I have heard of peace silk in which they use wild and discarded cocoons to make the silk, but havent been able to find any to buy.

Does anyone know of any other materials that would drape as nicely as silk that are non animal derived.

I am also concerned about our environment, so prefer to use natural fibers that are plant based, not petroleum based like polyester.

I hate polyester!!!!

Thanks everyone!!

------
2007 YTD

Yards IN: 64.3 yards
Yards Sewn: 30.68

2006 YTD
YARDS PUCHASED - 42.2
YARDS SEWN - 52.8

hazelnut


USA
Member since 1/7/09
Posts: 2310
Skill: Beginner



In reply to anna mermaid

Date: 2/27/12 4:33 PM

I didn't know that's how silk is produced. I guess my thoughts on how silk is made would have been that the silkworm spins the silk as a spider spins it's web, and we (somehow magically) gather it. Guess I'm pretty naive.

Now you've made me curious enough to do some research.

Since I'm another poly hater (for myself anyway) I think rayon (which is usually very bad for the environment as it's typically produced) would have the next best drape. Possibly a very expensive, tightly woven cotton could have a nice feel and drape too. I'll be interested in any answers you get. I've never heard of peace silk, although I probably couldn't afford it if it exists.

Good luck, I hope you can find what you're looking for.

sarah in nyc


New York USA
Member since 1/8/05
Posts: 1933
Skill: Advanced



In reply to anna mermaid

Date: 2/27/12 5:20 PM

Silk and wool are animal by products. If you are concerned about the environment then petrochemical based fibers are not something that you would wear.

I think that there is a qualitative difference between eating meat and using the by product of an insect. I would assume that a cotton boll and a silk worm have more in common than a silkworm and a cow, but that might just be me. The growth of flax and of cotton also depend on animal byproducts, albeit indirectly.

We are imperfect beings living in an imperfect world where animals kill one another for food, for their survival.

Using animal by products with reverence and with care, not wastefully, can give honor to the source of what you eat and what you wear.

------
sarah in nyc
www.sewnewyork.blogspot.com

Sauvage


Member since 7/22/09
Posts: 762
Skill: Advanced Beginner

1 member likes this.




Date: 2/27/12 6:21 PM

I've always understood that "Tussah" silk is made without killing the silkworms. It's hard to find confirmation of this on-line, however! I suppose vendors who are selling mostly "Mulberry" or "Bombyx" silk (names for the usual kind) don't want to discuss the distinction so much.

P.S. Here's an interesting perspective which includes links to places that sell the Tussah kind:

"Peace Silk"

-- Edited on

2/27/12 6:25 PM

--

------
Jeanne
2015 inventory:
Yards sewn: 15
Yards purchased: 0

"People....so much bigger on the inside." Doctor Who, "The Doctor's Wife," 6.04, by Neil Gaiman.

hazelnut


USA
Member since 1/7/09
Posts: 2310
Skill: Beginner



In reply to anna mermaid

Date: 2/27/12 7:04 PM

Unfortunately, I don't have the time right now to do any in-depth research and try to sift through all the internet information that's out there to get the actual facts. However, I did find this website which may be a good starting point for you, if no one comes along with an answer as where you might purchase Peace Silk.

Organic Clothing: Raw & Organic Silk; Facts behing the Fibers

There seems to be a hand-loom company in India (Indigo Handloom) that's producing scarves. I also found somewhat of a debate on various peace silks possibly not being all that humane either by some producers, so if you are trying to avoid that aspect, you might also want to dig a little deeper, if you haven't already.

ETA

: I see Sauvage found that same debate page too.

-- Edited on

2/27/12 7:10 PM

--

justgail


Member since 1/19/06
Posts: 840
Skill: Intermediate



Date: 2/27/12 7:07 PM

This is going to sound harsh, but you may have to decide whether to kill moths, or to poison land and water. Also, if those worms were not being raised for the silk, doesn't mean they'd be living a worry-free life in the wild muching on trees and turning into moths - the ones used for silk production are now totally dependent on humans and are quite tasty to birds.

Cotton is among the heaviest sprayed crops in the world, and creating rayon often uses some very harsh chemicals. Depending on where it's done, not much concern is show to the land and water when those chemicals are used and discarded, or to the workers who are in those fields every day. And poisoned land and water affects wildlife also, so no relief there.

I'd say go ahead and buy silk, use it well and for a long time. The constant frenzy of changing styles (and crappy thin fabric used now) and the chase to keep up with the latest fashion does more damage than buying a length of silk, making something wonderful that you wear often for 10 years, or remake into something else if it no longer fits or gets stained.

I guess it comes down to calmly asking - why is it OK to kill a worm with toxic chemicals on a cotton plant, but not OK to kill a worm by steam or freezing when it's in a silk cocoon? Why is it OK to kill the fish in a stream with toxic chemicals from making rayon out of bamboo, but not OK to kill a fish for food? Why is it OK to eat fish caught in nets scrapping the ocean floor for miles destroying the habitat , but eating a hamburger is not OK, because it's cruel?

Sorry, a bit of a sore subject for me. I just wish I knew where the OK/not OK line was sometimes. I'm just a little tired of people (not anyone who's posted on this thread so far) prancing around going "I'm vegan!" while wearing....come to think of it, I don't think there's anything that can be worn that doesn't negatively impact animals, whether directly (kill for fiber/food, or shearing) or indirectly (poisoning the environment). And wow, we haven't even started to discuss where they live, what they drive, or do for a living

!

Sorry, you just asked for silk substitutes and I sort of went on a tangent. Anyway, the silk from cocoons after the worms are done with them are short staple silks, and usually are not quite as fine as normal silks. Just like long staple cotton must be used for fine high thread-count fabric and short staple cotton is used for coarser fabrics. I did see some of that silk a while ago, and it was more like a dupioni, stiffer and not drapey. But as I say, it was a while ago, so maybe they've come up with ways to make finer fabrics by now?

------
justgail.wordpress.com

Sewliz


Colorado USA
Member since 6/22/04
Posts: 4505



In reply to anna mermaid

1 member likes this.



Date: 2/27/12 8:12 PM

Aurora Silk

sells peace silk.

------
Liz

thefittinglife.blogspot.com

nancy2001


Member since 12/3/05
Posts: 6455
Skill: Advanced



Date: 2/28/12 4:32 AM

Do insects such as the silkworm feel pain? In 2008, the

Parliament of Canada

considered whether animal cruelty laws should be extended to insects and other invertebrates. They reviewed the scientific literature and came to the following conclusion:

"Although it is impossible to know the subjective experience of another animal with certainty, the balance of the evidence suggests that most invertebrates do not feel pain. The evidence is most robust for insects, and, for these animals, the consensus is that they do not feel pain."

-- Edited on

2/28/12 4:35 AM

--

------
No sewing project is ever a complete success nor a total failure.

m/m


New Jersey USA
Member since 4/4/05
Posts: 580
Skill: Intermediate



Date: 2/28/12 8:31 AM

Tencel (lyocell) is similar to rayon but is made by a much cleaner process. That might be a greener alternative depending on availability. It washes well, holds color well and it's cool to wear.

redhotpepper


Member since 10/26/08
Posts: 458
Skill: Advanced
Body Type:




Date: 2/28/12 9:21 AM

At the Oscars on Sunday, actress Missi Pyle wore a "green" dress, which was a winning entry from a contest. I know she talked about silk production when describing the dress so you might do a search on her and see what kind of info pops up.

Annie
Printable Version
* Advertising and soliciting is strictly prohibited on PatternReview.com. If you find a post which is not in agreement with our Terms and Conditions, please click on the Report Post button to report it.
Online Class
Serging Ahead with your 5 Thread Serger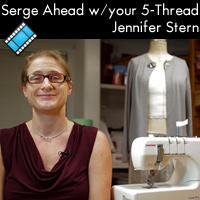 Online Class
Fun with Fitting - BODICE w Darts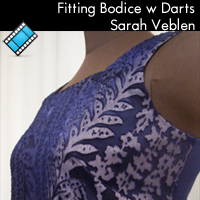 BurdaStyle Magazine 04-2009-101A

by: yummymummy...
Review
Jamie Christina Miz Mozelle Dress Paper Pattern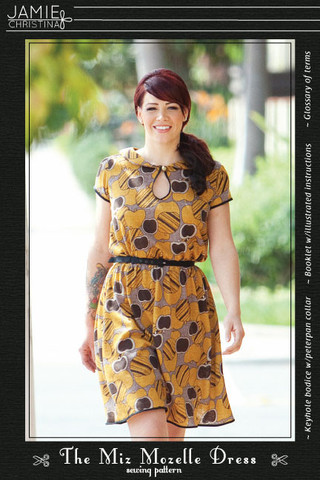 Pattern Details
Fit For Art Band Variations and Pockets for the Tabula Rasa Jacket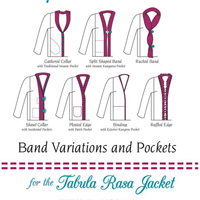 Pattern Details
BurdaStyle Magazine 04-2009-136

by: Speech gir...
Review