AdaH


Iowa USA
Member since 11/21/09
Posts: 2508
Skill: Intermediate



Date: 2/27/12 7:15 PM

I am amazed by the use of cell phones. Everyone always talking or texting to someone else.

No matter where I am when I go out and about someone is talking or texting on thier cell phone. Driving and talking on a cell phone seems almost suicidal to me but then lots of people are doing it and there doesn't seem to be a ton of accidents happening so it must not be all that bad.

Here is the thing that I wonder about. Do you really want to be at the beck and call of everyone who has your number where ever you are?

I have been at restaurants where people talk on their phone thru the whole meal. I have been out with my family and some of the younger adults were texting almost the whole time we were there.

I have been doing temp work this winter and every job I go to, the manager has made it very clear that there are to be no cell phone turned on. One gal who was a temp was scheduled to be hired on full time and ended up not getting the job because the owner of the company came by while she was on her cell phone while on the job. To lose a job because you couldn't stay off your cell phone...how sad

------
Ada


Larisa


Virginia USA
Member since 7/15/05
Posts: 6271
Skill: Intermediate



Date: 2/27/12 7:18 PM

I check and see who it is before I decide if I'm answering....DH has a different ring tone, as does the alarm company and the vet...lol...so those I always answer when I hear them

Everything else...if I don't know the number, I mute the phone...they can leave a message and I'll get back to it when I have the time

I don't text when I'm out...in fact, hubby and I both set our phones on the table, face down and muted so we can enjoy our time out and so those around us can as well

Oh, and for those that are loud talkers....lol...I don't want to hear your conversation, so don't be upset if I interject my own comments - just as loud as you are talking (seeing as how you are bothering everyone else, you may as well get used to the comments of those around you)

------
research associate in the field of child development, married to an engineer

I am woman, I am invincible, I...am...TIRED!!



a7yrstitch


Texas USA
Member since 4/1/08
Posts: 7517
Skill: Intermediate



In reply to AdaH

Date: 2/27/12 7:44 PM

If we have to take a call when we are in a restaurant, either my husband or I go outside and handle it quickly. Have too??? Both our adult sons live out of state. Our lone surviving parent is in a nursing home six hours away. We have no family in town. And, no relatives in the states where our sons live.

Conversely, when hubbie travels, our sons have asked me to keep the cell phone with me when I'm away from the house. Fair enough, they'd hop the next plane if I needed anything. It was an adjustment, but I don't mind being tethered to their thoughtfulness.

One of my friends just goes ballistic when anyone, anywhere in a restaurant answers a phone; even when they are alone and pretty quite about it. That doesn't bother me as long as the conversation is no louder than it would be if they were conversing with a friend at the table.

Signs are popping up at our grocery stores asking customers to please hold their phone conversations until they have finished with the clerk.

I am bothered by hearing private details of stranger's lives as they yammer their way through the store, loudly. Some things are best kept confidential.

------
I have no idea what Apple thought I was saying so be a Peach and credit anything bizarre to auto correct.

JJane


Canada
Member since 10/30/10
Posts: 3649
Skill: Advanced Beginner



Date: 2/27/12 8:08 PM

I hate cell phones for exactly the reasons described. I have one and am glad for the convenience but I think people have lost all their senses- or maybe it is manners - I am not sure.

With all due respect to everyone and their reasons for "taking that call" there are very few things that are so urgent, or people so important, that they need to be on their cell phone, talking usually at full volume, in a public place for all of us to hear. I too at time am "guilty as charged" at times.

Don't even get me started on texting. There have been more than a few accidents here where a person has been killed because they were plugged into their music, had their head down texting and got creamed by a vehicle he/she walked in front of. IMHO - the only people who "need" text messaging are those that work at an airport runway and/or are stone deaf.

Bottom line - it is pretty sad when you can't carry on a conversation with the person you are with because attending to your phone has become more important.

Does anyone else have this problem??? A lot of people wander around with those ear peices but you can't always readily see the ear peice. And some conversations are so senseless. So, frequently I have to take a minute to figure out if the person is mentally ill and talking to himself/herself or if he/she is on the phone having one of those dumb conversations. Or maybe it is a mentally ill person talking to himself/herself AND on the phone - how can you can tell??

Miss Fairchild


USA
Member since 8/24/02
Posts: 7936
Skill: Advanced



In reply to AdaH

Date: 2/27/12 8:20 PM

This overuse and abuse by some individuals really came to light when I was sitting on the toilet in a public bathroom. In the stall next to me, was a woman with [ahem]

digestive upset

. And, she was talking on her cell phone!!

DH works in a hardware store and he won't wait on customers who are on their cell phones. If they want an item bad enough, they need to stop snapping their fingers to get his attention, then pointing to what they want, all the while talking to someone on their phone. It's rude and self-centered behavior.

Years ago I taught a non-credit class on Business Etiquette at a well known college and most of it was based on cell phones. I was asked to teach this class because cell phones were starting to be popular and the college wanted instruct its professors on the proper way to use them. It seems that nowadays many need to take a class like this, if they would even care, because their abuse of their phones is so rampant.

Case in point, several months ago, DH and I were following a semi on the highway. The semi was weaving back and forth, between lanes. I thought the driver was drunk. Being the passenger, I pulled out my cell phone and called the 800 number on the back of the trailer, complaining to the person on the phone that they had a drunk driver on their hands. The company put me through to the state police, who then asked me to describe what was happening. Then DH found his moment and started to pass; the scene that I saw, looking up at that driver was something one should never see. He was TEXTING someone on his cell phone! The phone was propped on the steering wheel, and at one point, he dropped it, then picked it up again and continued.

And as to there not being a lot of accidents occurring due to cell phone use is like imagining there's no elephant in the room. New York state makes it an offense if you are talking on your cell phone while driving. This was after several accidents occurred because people were talking while driving. A good friend of mine lost a good friend of hers, as well as almost all his family, for this very reason. And lately the newspaper is riddled with traffic accidents involving gas trucks and automobiles, simply because the drivers of either were on their phones.

I wish that with all the technology we have, we could shoot up a satellite that disengages any automobile driving over 5 mph while the driver is on the phone--much like a satellite operated kill engine switch.

------
"Play the cards you are dealt, but choose who is sitting at the table"..AARP magazine

SEE MY ETSY SHOP HERE: http://www.etsy.com/shop/AuntMaymesAttic
My blog: http://auntmaymesattic.wordpress.com/

PattiAnnJ


Ohio USA
Member since 12/3/06
Posts: 9220
Skill: Advanced



Date: 2/27/12 8:49 PM

My CP is only on when I go out - as in the car. I canceled On Star and keep the phone on for emergencies.

I take it with me when I shop so my husband (who is usually with me) can call and ask "where are you now and did you get the twinkies"!!!!!

------
OLD CHINESE PROVERB: I HEAR & I FORGET; I SEE & I REMEMBER; I DO & I UNDERSTAND.


Michelle T


British Columbia CANADA
Member since 8/24/02
Posts: 4968
Skill: Intermediate



Date: 2/27/12 9:06 PM

Cell phones and work places:

At my previous job my cell phone stayed in my purse with the ringer off. I woudl check it during my breaks.

At my current job, I have to use my cell phone to send and receive text messages from the midwives. I keep the ringer off and have it on vibrate. I do not use it for voice calls.

I have a rule that I will not eat a meal with anyone who is using their phone. I either ask them to leave the table or get up and leave myself.

DH is attached to his phone and I regularly remind him that he is spending time with me and does not need to check his email, text or check stats while we are eating out.

About 4 years ago I publicly chastised two sales men who were having loud conversations in a restaurant. One actually got up to talk while walking around at the other end of the dining room because his partner was talking loudly at their table.

I got up and told them they were both being incredibly rude and setting a terrible example for my children. I told them I did not care if Gail in Toronto got the message that they either needed to sit down and eat their meal or leave the restaurant. There was a round of applause and the jerks finally sat down and turned off their phones. Even the staff thanked me for interjecting.

------
Proud parent of a Dwight International School Honour Roll Student

Marilly

Oregon USA
Member since 7/9/06
Posts: 978
Skill: Advanced Beginner
Body Type:




Date: 2/27/12 9:14 PM

Actually, hand held cellphone use for drivers is now against the law here. >:) I think it's a great idea, when they can actually enforce it. Granted, a headset is still permissable, but at least hands stay where they belong.

I don't live on a phone, we just need a trac phone that allows contact when we're out of the house..that's it. I work at home & we don't travel so it's simply not practical.

The only thing that pis**es me off is when someone is visiting for a reason/event and they spend 90% of it on a stupid phone vs. being an involved and acknowledging guest. The same goes for younger guests who bring hand held game devices, especially if it's noisy.

To me, this is rude, it says to me as a host that what time I spent to arrange things to entertain isn't worth their attention for even that limited time - usually 1-3 hours.

Granted, these are casual gatherings, but it still seems to defy the purpose of meeting up on the first place. AH well, guess I can officially say I'm in training to become a curmudgeon now.

talesofawannabe


Member since 6/25/10
Posts: 298
Skill: Intermediate



Date: 2/27/12 9:21 PM

I don't know how old anyone is here that has posted, but in my opinion, there is a HUGE generational gap in terms of cell phone use. Generation Y, my generation, does not think twice at all about using a cell phone in public. Sadly, many also don't think anything about talking or texting and driving and have paid a very dear price for it.

I never go anywhere without my phone and very, very rarely turn it off. If you've grown up being "connected" 24/7 is is almost impossible to "disconnect". If I don't have my phone with me in public I feel "naked", lol.

I don't find it rude or bad mannered at all to answer your phone in a store or restaurant, provided you're using your inside voice. Though I must admit, I find it odd when people talk on their phones in a public restroom. All I can think of is that they touch that nasty handle to flush the toilet, then stick their hand back on their phone, spreading god knows what kind of germs all over creation, lol.

------
http://talesofawannabeseamstress.blogspot.com/



Member since 12/31/69



Date: 2/27/12 9:27 PM

I have one that my DH got me because he doesn't like not being able to contact me when he feels like it. Other than that, it's here somewhere, on vibrate. I'll answer it or not (unless you pay my bill, then I feel like I have to.)

I text, I don't talk most of the time. Even then it's done when it is appropriate. Rudeness of any form is still rudeness.
Printable Version
* Advertising and soliciting is strictly prohibited on PatternReview.com. If you find a post which is not in agreement with our Terms and Conditions, please click on the Report Post button to report it.
Online Class
More Knits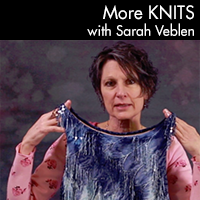 Online Class
Understanding Sheer Fabrics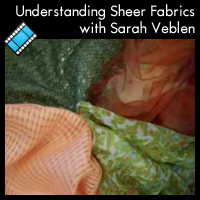 Kwik Sew 2100

by: Judy Kski
Review
No Pattern Used Mrs. Bunny

by: LisaInAlab...
Review
ZIPPERS - A downloadable Book by Shannon Gifford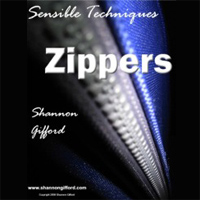 Pattern Details
SewBaby Wonder Jacket Pattern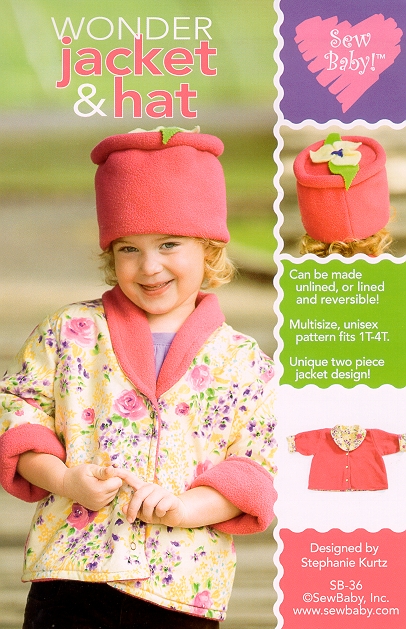 Pattern Details