Larisa


Virginia USA
Member since 7/15/05
Posts: 6271
Skill: Intermediate

2 members like this.




Date: 3/8/12 9:37 PM

Thomas had to write a 5 paragraph persuasive essay on ANY topic that he wanted, and this is what he chose to write about (he's 11yo and in 6th grade - yes, this is the one that is being bullied in middle school - punched in the face on the bus):

Aspies (people living with Asperger Syndrome) are pretty cool. Although we may appear strange, act different, or talk too much, we are not really that different from you. There have been some pretty famous Aspies in history such as Mozart, Sir Isaac Newton, Albert Einstein, and Thomas Edison, to name a few.

The way that I, and other Aspies, see the world is that there is no middle ground (gray area), just foreground and background (black and white). I also look around me and see a bunch of neurotypicals (also known as nypicals) and think most of them are the ones with the differences. One really big difference between nypicals and Aspies such as myself is that you use and understand sarcasm, but I just look at you funny because I donít understand the tone or inflection of your voice.

I think how you (nypicals) see the world is that you just look around and know how to make friends easily. I also think that when you look at me, or others like me, you probably think, ďWhy is that kid acting so weird?Ē Another thing about most nypicals that Iíve met is that you (nypicals) tend to whisper about me behind my back, thinking that I donít know. Aspies donít do that because we donít really have a filter and say exactly what we are thinking with no anticipation of the reactions of others.

Aspies are cool because we brought music, understanding of the planets, physics, and light to the world. Because of how we think (mostly outside the box and looking at the future), we are often the owners or upper management in businesses. Some people even think that Steve Jobs and Bill Gates should be added to the list of famous, influential Aspies!

I hope that I have managed to persuade you to look at me for who I am as a person and not for how I act. I also hope that you will keep this in mind when you meet someone who seems a bit different than you - chances are you may have just met another Aspie.

------
research associate in the field of child development, married to an engineer

I am woman, I am invincible, I...am...TIRED!!



mastdenman


California USA
Member since 1/12/04
Posts: 6287
Skill: Intermediate



Date: 3/8/12 10:50 PM

Good job. Need a like button here.

------
Marilyn

January 2009 to January 2010 81 yards out and 71yards in January 2010 to the present 106.7 yards out and 146.5 yards in. January 2011 to the present: 47 yards out and 69 yards in.


Sherril Miller


Member since 8/24/02
Posts: 7504
Skill: Expert/Couture
Body Type:




Date: 3/9/12 0:04 AM

Larisa, I have to say I'm very impressed with your young man. He seems very comfortable with his Asperger's Syndrome. As you know, my son is a bit older, and will be graduating this year and an aspie. His comfort level with his AS comes and goes depending on who his friends are. Last year was his first year in public school and he gained a lot of new friends, but they were all seniors. This year they've been gone and he hasn't been as comfortable with his aspie aspects with those he hangs out with. His group isn't as comfortable with letting him be himself. It's sad as it's his last year in HS and he isn't enjoying it very much. All this is to say that things do go in cycles. You've given your little man a great foundation and acceptance and it's who he'll be for the rest of his life. Glad he can embrace it now.

------
Visit my blog at http://sewingsaga.blogspot.com

If it's worth sewing, it's worth sewing well;
and if it's worth sewing well, it's worth FITTING FIRST! - TSL

Franksdottir


Member since 4/25/08
Posts: 3292
Skill: Advanced Beginner



In reply to Larisa

Date: 3/9/12 0:23 AM

Oh, my. This child has a better understanding of himself than a lot of adults I know. Good for him.

------
Barb

SheBear0320


Manitoba Canada
Member since 4/8/08
Posts: 5581
Skill: Advanced



In reply to Larisa

Date: 3/9/12 0:32 AM

Larisa -- amazing kid you have there.

Would you mind if I share this with my 10 year old grandson with Aspergers and his mom and dad? I think it would mean a lot to him to hear it from another Aspie.

------
Sheila
"sewing very slowly to fill an empty closet"
Stash Tally: net +38.5 yds (2014)
2015 Stash Tally: 106.5 yds out/122.875 yds in (net +16.375 yds)

2016 Stash Busting:
43.0 yds sewn/donated (as of 09/21/16)
53.25 yds purchased (as of 09/21/16)


petro


France
Member since 6/24/07
Posts: 3161
Skill: Advanced



Date: 3/9/12 2:37 AM

Super essay, I've learnt from it.

------
http://patternpandemonium.wordpress.com/


JanyceR


Colorado USA
Member since 2/3/07
Posts: 2076
Skill: Advanced



In reply to Larisa

Date: 3/9/12 6:52 AM

Thank you so much for sharing that wonderful essay.

------
Bernina 880, Bernina 630, Bernina 820, Bernina 1150MDA, BLCS-2



Janie Viers


Ohio USA
Member since 4/8/02
Posts: 2501
Skill: Advanced



Date: 3/9/12 8:44 AM

I have to tell you that I got tears in my eyes reading it. How can you not be touched by his words when you know the incredible pain that nypicals have caused him. A good self image is important and I think he's got a handle on his! I might ask the teacher to do a week long class on the way people are different because of the way they are born and how they are different because they are modeling unhealthy behavior and how some are different because they CHOOSE to be.

I now know why you fight so hard for your Aspie, he's sounds like an incredible young man!

------
JanieV

Larisa


Virginia USA
Member since 7/15/05
Posts: 6271
Skill: Intermediate



Date: 3/9/12 8:09 PM

Thank you all...this is a fantabulous day in our house.....Thomas had only hoped to reach 100 people after hearing dad and mom had posted it to FaceBook...I didn't tell him I posted it here as well....the essay is now being posted to other blogs (with permission) that are written by parents of other "Spectrum Kids" so it is pretty much going global.

He thought the comments were pretty cool and has said that anyone who wants to share it can because he thinks the more people know, the more they will understand....his little sister said it's a great night because Thomas is so happy....she's his biggest cheerleader outside of his dad and me...and she's also the first to go toe-to-toe with the kids that pick on him (not exactly a good thing when she's only in 2nd grade and he's in 6th, but that's just how she is)....

SO yes, please feel free to share.....and thank you all for your feedback

------
research associate in the field of child development, married to an engineer

I am woman, I am invincible, I...am...TIRED!!



Larisa


Virginia USA
Member since 7/15/05
Posts: 6271
Skill: Intermediate



Date: 3/11/12 8:31 AM

He wanted me to say thank you to those that I could....his day at the Technology Student Association regional competition did NOT go well.

His promotional design didn't place at all, though one of the reviewers said he really liked it (and when we saw the feedback sheets, there was a question because they said he didn't have any citations for where he found the images when ALL the citations were there). His CO2 powered dragster came in 27th place (out of 29 or 30 entries....partly due to time trials, partly due to his lack of artistic talent - he didn't clearly label some dimensions and there were some design changes from the original sketch). And finally....the debate....the project that was NOT his, but that he stepped up in order to help a classmate.....said classmate only showed up for 1 afternoon during the week before the competition, and rarely showed up for the other work days....I dropped some information off for him with the advisor (and even let this kid know that there was info there for him)....he never showed up on Friday....when I asked if he picked up the stuff, his response was that he "had a bad day"....I was not a nice person....I told him he needed to learn to suck it up because T stepped up to help him and he had done NOTHING....and that whenever he gets a job, if he just decided not to show up and honor his commitment/obligation because of a "bad day" then he needs to be prepared to find a new job....and yes, I made sure at least one of his parents heard me.....

The debate ended with them coming in 6th......lazy slug....grrr

However, I had waited until they were done with the scoring and thanked the judges for taking the time to listen to the team....they said that Thomas was well-spoken, knew the topic, and made good eye contact.....then, and only then, did I tell them he had Asperger's....turns out one of the judges had been doing a lot of reading and research.....we agreed that I would read Temple Grandin's books and he would read John Elder Robison's books......they said that they were very impressed with him....yay....and when I saw the feedback forms from them....nearly everything was marked satisfactory for Thomas....not so for the other child...

HOWEVER....Thomas was heartbroken to have entered 3 competitions and not even made it to 3rd in any of them....until I reminded him that this was a dinky little competition and that his essay for English class had already gone global....that got him to smile.....

We gave him all of the printouts with everyone's comments and everything and that made him feel loads better.....so thanks for the part you all played in making his day turn around

------
research associate in the field of child development, married to an engineer

I am woman, I am invincible, I...am...TIRED!!


Printable Version
* Advertising and soliciting is strictly prohibited on PatternReview.com. If you find a post which is not in agreement with our Terms and Conditions, please click on the Report Post button to report it.
Online Class
More Knits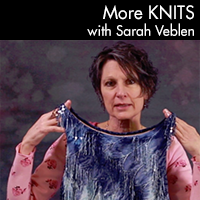 Online Class
Understanding Knit Fabrics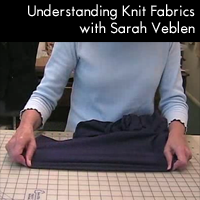 McCall's 6562

by: Natasha Jo...
Review
You Sew Girl Hobo Pattern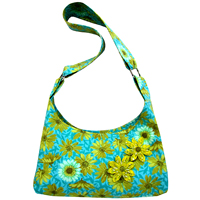 Pattern Details
You Sew Girl A-Line Skirt Pattern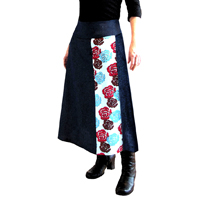 Pattern Details
Simplicity 2209

by: LynneH
Review