Lady_Mame


Washington USA
Member since 3/11/07
Posts: 2074
Skill: Intermediate



Date: 3/15/12 11:55 AM

We recently got a shelter dog and she is, as shelter dogs go, pretty supercool. However, she has an issue with getting over-excited suddenly, and then hurting us.

What are some good methods for dealing with over-excitement that have worked for you?

------
Needle Needle Straight and Slim, Dust and Sweep the House for Him! --Grimm Fairy Tales

Elona


USA
Member since 8/24/02
Posts: 9853
Skill: Advanced
Body Type:




In reply to Lady_Mame

Date: 3/15/12 11:58 AM

How does she 'hurt' you? I mean, why is your nose sore, for example?

------
Elona

Lady_Mame


Washington USA
Member since 3/11/07
Posts: 2074
Skill: Intermediate



Date: 3/15/12 12:05 PM

She steps on us, she scrambles around and slams into us, and this morning, I was doing up my shoes and she got under me did "downward" dog and then leapt up and smashed her skull right into me nose.

------
Needle Needle Straight and Slim, Dust and Sweep the House for Him! --Grimm Fairy Tales

Lady_Mame


Washington USA
Member since 3/11/07
Posts: 2074
Skill: Intermediate



Date: 3/15/12 12:08 PM

This can last for 15-30 minutes, and "banishment" does not work -- she goes right back to be waaaaay too excited right after she's "unbanished".

She isn't always like this, mostly it seems like this is mornings, though she can get over-excited during play. Speaking of which, she does get walkies and playtime and free run of a pretty large yard. She has chewies and a "roll to eat" type toy as well. She also is being trained to do a "job" (guard house). So it might be over-stimulation, but she's a smart girl and I'm not sure.

------
Needle Needle Straight and Slim, Dust and Sweep the House for Him! --Grimm Fairy Tales

skae


Member since 4/23/07
Posts: 3716
Skill: Advanced



In reply to Lady_Mame

Date: 3/15/12 12:26 PM

get a electric shock collar. My neighbor down the road had one for her dog. She was supper excited to.

Onced they put that shock collar on her and zap her a couple time she started to behieve. They just had the collar on her for about a month after that they just hung it in full sight so the dog can see it. They also did some comands so when you say down or no or what you want you dog to learn they retain it faster. It isn't harmful when you use this collar in the right way. I believe they used the lowed voltage the collar would go. Give it a try.

Just another one. My mother had a collar for her dog. She used it one summer. She wanted the dog to know the bounderys. The dog learned very quickly. After that when her dog missed behaved she showed the tv remote or the grarage door opener. That is all it took.

Hope this helps.

------
Ecclesiastes 11:7,8 Nothing on earth is more beautiful than the morning sun. Even if you live to a ripe old age, you should try to enjoy each day, because darkness will come and will last a long time. (CEV)


kkkkaty


Utah USA
Member since 12/7/05
Posts: 2842
Skill: Intermediate



In reply to Lady_Mame

Date: 3/15/12 12:26 PM

I had a dog with some similar problems once. I found that using a "down" command, or anything that would focus him a bit more, was pretty helpful.

I also think it's helpful to not just show them what's wrong, but also make sure they know what's right. So, whatever it is you decide you want her to do instead of leaping about like a maniac, praise the heck out of her when she does it, and don't accidentally reward the bad behavior.

With dogs that are leapers, I think it can be useful to put a loose leash on them, and then step on it. It limits how much they can jump about, and they won't blame it on you, since they won't link where your foot is with the fact that they can't jump in your face

-- Edited on

3/15/12 12:31 PM

--

------
Viking Lily 545
Viking Ruby
Bernina Activa 210
Brother 1034d


Elona


USA
Member since 8/24/02
Posts: 9853
Skill: Advanced
Body Type:




In reply to Lady_Mame

Date: 3/15/12 12:28 PM

We have friends who have recently gotten a rescue Queensland Heeler. She is an overbred, hyper-excitable mess who went through five foster homes in her first year because she was totally uncontrollable.

Fortunately, she is sweet tempered and intelligent enough to be able to learn simple commands like 'sit' and 'down,' but like your dog, she is hysterical for the first fifteen minutes she sees anyone she knows--jumping up on them, 'mouthing' their hands (which causes accidental scratching), and just generally being an in-house train wreck. She utterly forgets anything she ever learned during that period of time.

They have found that talking to her--always--in low, soothing tones--in other words, NEVER praising or greeting her in a high-pitched or cheerful voice--helps.

Another thing that helps (which I have actually seen recommended in dog-training videos) is wearing a harness in the house. As I recall, Cesar Milan recommended this for difficult dogs to remind them that they were 'at work' and not at play. My friends feel guilty when they have to do this, and as a result, their training efforts are inconsistent, and the dog remains generally nuts.

You might check out Cesar Milan's videos, a lot of which are on

youtube.

I suspect the key is to be found in establishing who is the pack leader, not in terms of abuse, you understand, but just for the sake of establishing order.

------
Elona

Lady_Mame


Washington USA
Member since 3/11/07
Posts: 2074
Skill: Intermediate



In reply to skae

Date: 3/15/12 12:28 PM

I'll be honest, I'm unwilling to use this method at this time. We swat or thump noses, but I don't think I could justify shocks. ETA: However, if it comes down to it, we might have to try this. I'd just prefer to find something a little less aggressive first.

-- Edited on

3/15/12 12:43 PM

--

------
Needle Needle Straight and Slim, Dust and Sweep the House for Him! --Grimm Fairy Tales

Lady_Mame


Washington USA
Member since 3/11/07
Posts: 2074
Skill: Intermediate



In reply to Elona

Date: 3/15/12 12:31 PM

I like the idea of a comfortable harness to wear in the house -- that sounds like the sort of thing a working dog breed would instinctively "get". It's too bad, I must say, that she isn't "blinded by bling" like my previous dogs -- we could put a "pretty" harness at eye level as "goal."

------
Needle Needle Straight and Slim, Dust and Sweep the House for Him! --Grimm Fairy Tales

justgail


Member since 1/19/06
Posts: 853
Skill: Intermediate



Date: 3/15/12 1:46 PM

How old and what breed is she? Part may be youthful energy and needs still more exercise, and some breeds just seem to stay "kids" longer.

Our beagle was quite rambuctious until we start letting her run over the back hill away from the road, doing beagley things for an hour or 2 at a time. Between that and turning 1 year old, suddenly, when she came in the house, she was well mannered. Ok, tired is probably more correct. Also, when she jumped at the kennel door, I simply turned around and stood until she was quiet. Even now, if she gets excited at the door, I simply remove my hand from the doorknob and she immedieately sits and is quiet.

------
justgail.wordpress.com
Printable Version
* Advertising and soliciting is strictly prohibited on PatternReview.com. If you find a post which is not in agreement with our Terms and Conditions, please click on the Report Post button to report it.
Online Class
Fit the Tee to a T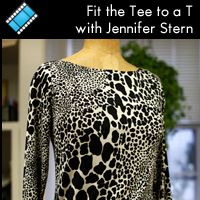 Online Class
Create a Jacket Muslin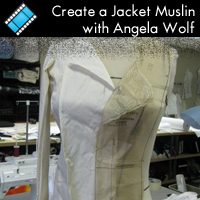 New Look 6280

by: allycovey
Review
PerfectFuse Medium Black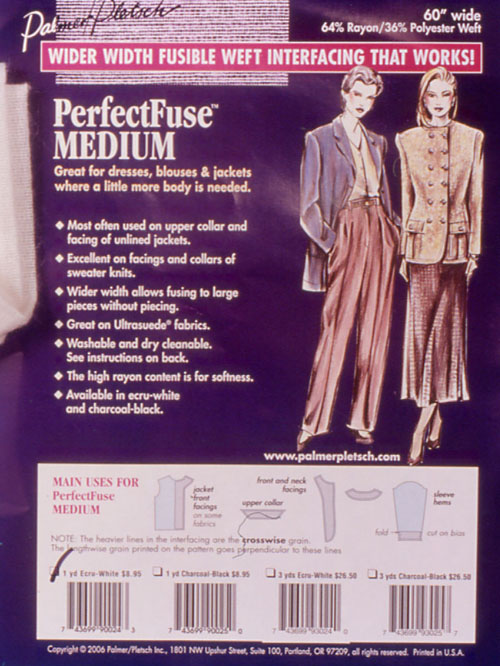 Pattern Details
NECKLINES AND DRAPING - A CD Book by Kenneth King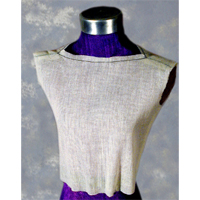 Pattern Details
Simplicity 1652

by: buttonandn...
Review