edster

Advanced Beginner
Oregon USA
Member since 2/19/10
Posts: 144



Date: 3/15/12 8:38 PM

DH will be going to Seoul in a few months, so I thought I'd better start my research on what have him bring me back.

A super cute Korean sewing machine? Really neat notions? Is there a sewing superstore I can send him to? Are there any special Korean sewing books or patterns I must have?

Thanks!

------
Kenmore 158.14101
Juki MO-735
Juki TL2010Q

a7yrstitch


Intermediate
Texas USA
Member since 4/1/08
Posts: 6121





Date: 3/15/12 9:53 PM

My son and the RMIL just brought me presents from Japan. A cone of real metallic thread wrapped around a cotton core and little sample boards of all of the colors available. And, when her mother found out that I was interested in fabric, she gifted me with two (we would call them mini) rolls of Obi fabric. It was really nice to receive gifts that I would have never thought of.

------
I have no idea what Apple thought I was saying so be a Peach and credit anything bizarre to auto correct.

mastdenman


Intermediate
California USA
Member since 1/12/04
Posts: 6174



Date: 3/15/12 10:38 PM

Prior thread about a fabric mart in Seoul, although it may be too big and overwhelming for him.

------
Marilyn

January 2009 to January 2010 81 yards out and 71yards in January 2010 to the present 106.7 yards out and 146.5 yards in. January 2011 to the present: 47 yards out and 69 yards in.


minggiddylooloo


Intermediate
Virginia USA
Member since 5/17/05
Posts: 2364



Date: 3/16/12 7:26 AM

I'm one of the Dong Dae Mun fabric gurus, I know how to navigate the market almost as well as the back of my hands.... Ask away your questions!! (I live in the US now but still have friends out there, in fact I just talked to one yesterday who is going to the market this weekend).

Tell me more about the kind of sewing you do. As far as books, I'm going to send him to Kyobo in Gwanghwamun.... you are going to probably get him to bring you more books than you can imagine on sewing.

How long is he going to be there? And where will he be staying?

------
I'm finally a blogger!
sewming.blogspot.com

minggiddylooloo


Intermediate
Virginia USA
Member since 5/17/05
Posts: 2364



Date: 3/16/12 7:28 AM

You might want to check out my blog post about the main market:

Dong Dae Mun Shopping Complex

------
I'm finally a blogger!
sewming.blogspot.com

edster

Advanced Beginner
Oregon USA
Member since 2/19/10
Posts: 144





In reply to minggiddylooloo <<



Date: 3/16/12 8:06 PM

DH will be there for about 3 weeks. I'm not exactly sure where is going to be staying. He's doing a heritage tour for 2 weeks, but will be there a few days before and a few days afterwards, probably staying with some army friends/contacts.

Generally I sew home dec or random things for my kids. Right now I'm working on a leotard and a Native American costume. I have also done a couple of small quilts. Admittedly I don't get much sewing done! I mostly just think about it

I saw some Hello Kitty sewing notions (thread snips) on one of the websites that was linked to in one of the past threads about Seoul. I would dig something like that, possibly even an entire set of Hello Kitty sewing notions

As for patterns or pattern books I'm interested mostly in home dec or quilting, but maybe some Korean hanbok patterns might be interesting too. I LOVE sewing books!

I think Dong Dae Mun might be too much for DH unless he knew specifically where to go. I think he can definitely handle bookstores!

Thanks!



------
Kenmore 158.14101
Juki MO-735
Juki TL2010Q

minggiddylooloo


Intermediate
Virginia USA
Member since 5/17/05
Posts: 2364





Date: 3/17/12 11:23 AM

I don't remember seeing Hello Kitty sewing notions at Dong Dae Mun, the notions there are for industry use so not a lot of novelty items. If your kids like to craft, there are a few vendors on the fifth floor that sell really adorable felt craft kits. The 5th floor is where all the jewelry making supplies are... another dangerous thing. Oh, and ribbons!

Would you be interested in finding home decor fabric? I have a list of some of my favorite home decor stalls at Dong Dae Mun. They're all printed cotton canvas/duck quality, at about $5-10/yd. Lots of modern prints. My blog post on sewing cushion covers uses two of the fabrics I bought there.

The basement of building C is primarily home decor stuff, lots of upholstery and curtain fabric. This is the place to also get things like tassels and curtain roads for dirt cheap, but unless your husband knows exactly what you like, it will probably be better for you to visit some day.

The Koreans don't really sew garments (textiles is their 2nd largest industry so buying RTW is CHEAP!!), so a lot sewing books will be focused on craft making, quilting, and maybe a little bit of home decor. There are a lot of pattern drafting books for garment sewing though. The beauty about most Asian DIY books are the heavy emphasis on picture tutorials, most of the time you don't need to know how to read the language. And books in Korea are about 25-40% cheaper in general than in the US. If you want Japanese crafting books it will be more expensive. Kyobo bookstore has an extensive collection of Japanese crafting books, I love them more than the Korean books but it's really because they have a greater variety.

You can get a ton of non-novelty sewing notions. If your husband can convince a Korean speaking friend to go with him to DDM, he can bring you back buttons, trim, sewing machine needles, etc., for cheap. If you knit and like Addi needles, I can tell you the stall where you can get them at about 40% cheaper than you can in the US.

I kept a small notebook of a ton of stall/vendors number during the two years I visited almost on a weekly basis. If you're looking for something more specific let me know and I can try to reference it.

I'll PM you my email address; I have a ton of pictures to show what it'll be like at the market. I stocked up on beaded trim and metal buckles/clasps, silk thread, and other items that I knew were expensive in the US.

Since you mention quilts, I have the vendor stall for Happy Quilt. I have some posts on their warehouse location outside of Seoul, but they have a nice stall on the 5th floor. You can find a lot of American designer fabric (all printed in Korea!) at that booth. The rate was less than $4/yd when I was there, probably hasn't changed much. Once again, if it were only YOU going so you can choose!!

DH and I miss Korea SO MUCH.

------
I'm finally a blogger!
sewming.blogspot.com
Printable Version
* Advertising and soliciting is strictly prohibited on PatternReview.com. If you find a post which is not in agreement with our Terms and Conditions, please click on the Report Post button to report it.
Altering Pants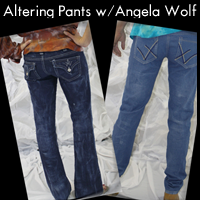 Sewing with Slippery & Drapey Fabrics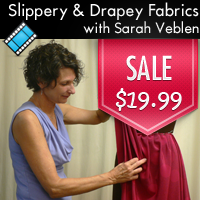 Eagle's View PM/54

by: BADBamaBun...
Review
Children's Corner 281: Rose

by: Saint Nolt...
Review
Islander Sewing Systems Three Pattern Collection Pattern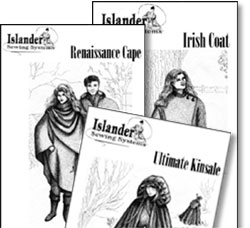 Buy Now
Paradiso Designs Carry-All Shoulder Bag Pattern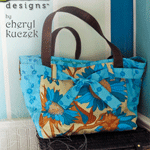 Buy Now