SexiSadi


Advanced
South Carolina USA
Member since 5/10/05
Posts: 2637



Date: 3/17/12 8:53 AM

Hey there!

We are getting ready to look for a house here in the Charlotte, NC area. Currently we are in a subdivision with a nice pool and we spent a lot of time out there last year. So, my only real demand about the house that we buy is that we have access to a pool. My husband doesn't really want to live in a subdivision with an HOA, so we probably won't be in a neighborhood with a community pool. That means I either have to buy a house with a pool already installed or have one installed after we move in.

SO, my question is: Do you have an inground pool? Does it cost you a ton to maintain? Is it worth the cost to you? DId the pool come with the house, or did you have it installed after you bought the house? Keep in mind, I have two small kids, and we live in the south, so it will get used often.

I have a friend with a nice pool, and she had favorable things to say. But I would like other opinions as well.

Thanks!

------
http://theramblingsoftcm.blogspot.com/
Numbers for 2013:
Yards in stash: 606.25
Yards in: 22.75
Yards out: 10.50

Numbers for 2012:
594.00 yards in stash
4 yards in
10.25 yards out

Numbers for 2011:
601.25 yards in stash (I'm sure this number is off by a few yards)
Yards in: 137.50 (Seriously? I'm over 100, and it's only JULY? Ugh!)
Yards out: 88.75

jadamo00


Advanced
New York USA
Member since 3/13/06
Posts: 1264





Date: 3/17/12 9:01 AM

I bought a house with an in-ground pool. I almost never went in but having it was a TOTAL GAS. It wasn't expensive to keep up, and the old man used to like to get out there with the net and catch debris. In the three years I was there, I never had a problem with it. Maybe it was a really good one.

Instant party room when you have a built in swimming pool!

Flashback: I just remembered one of the few times I used that pool. We were working in the front garden and hit a wasp nest in the lawn. Me and the dog were swarmed. Stinging all over, we BOTH ran to that pool and jumped in!

Also, I remember summer nights -- if it was really hot and we couldn't sleep, we'd get up in the middle of the night, go out and wallow in there for awhile before getting back to bed.

Really, really nice.

j/.

j.

CurlySu717

Intermediate
Texas USA
Member since 10/26/06
Posts: 1043



Date: 3/17/12 9:56 AM

Yes. We installed a salt system last year and that made maintenance a lot easier. We don't use it that often, but we both work full-time and we don't have kids. But it's like anything else -- do a little bit each day and it's manageable. Let it get out of control and it's overwhelming to try to get it back into shape. Currently it's totally out of whack and I kind of hate it, but I have someone coming out next week to get me caught up.

My aunt and uncle in Arizona have one, and they have young kids, and they use it all the time. My aunt and uncle in St. Louis have one, and they have young kids, and they use it all the time too.

It does make for a significantly higher power bill.

I did have to do some major boundary-setting with people who tried to invite themselves over to use my pool.

------
"To love another person is to see the face of God!" ~Les Miserables

www.lillianbettyandsibyl.blogspot.com

poorpigling


Advanced
Texas USA
Member since 12/28/07
Posts: 11066





Date: 3/17/12 10:17 AM


I have had a lot of pools growing up..and into adulthood. A bit time consuming to keep up.. unless you stay on top of it regularly. That is why so many just hire a pool service to come by and do the maintenance.. Bonus being you get a pool boy.

I still think about a pool now and then. but I remember we sat by it more than we dove into it.. Just to look at water is so relaxing. So in our current home.. we dug out a pond instead. Its five foot deep on the deep in.. so I can dive in .in case of wasp emergency.. but I love looking at it. like the water plants. and mostly like the wildlife it invites in .. the dragonflies. the birds and such. Loads of toads. which all help with my flower gardens. There is some maintenance there but not as much.

I do still miss a pool .. especially here in the south where the summers are so hot. And we have thought to putting in a small one .. but right now .. I have enough to maintain. However if you have kids.. and the pool will get used.. there is nothing better than having your own pool.

Beware.. if you aren't putting in your own pool. they aren't as cheap as they once were. Get some estimates and I think you will end up buying a home with one already in the ground. And then in later years.. should you tire of the upkeep of a pool. let it go au naturel and you will have one fab pond.

gramma b


USA
Member since 7/25/08
Posts: 3069



Date: 3/17/12 11:29 AM

Had one Twice when kids were small.
Beware, your kids will acquire summer-only friends whose moms think you will babysit and feed everyone while they go shopping--but
they will want some over when they get bored playing with each other. So... some neighbors may see you as snooty/selfish. However, you also don't have to cart your kids around to any other sports. You should get a good 7 month season out of it there.

Get your kids lessons immediately from local moms with their own pools and small classes--mine learned in a week--no floaties allowed as in Y-type programs. When they joined year-round swim teams around age 8 and were at practice every day, we didn't get one the next move. Note--Charlotte is a big area for US Swimming competition.

The "snakes" that wiggle around will clean a lot of the pool by themselves, but hubby will fiddle with it all the time to avoid other chores. Be prepared to grill all the time as everyone thinks you have the best yard for a BBQ. The ones with the attached spa are neat, you can heat up the spa part in the winter for a 90-degree hot tub, put my baby to sleep beautifully!

Re-sale can go either way, some people want them and some don't,
but you won't get your money back, so just enjoy.

Oh, echoing Kemish on the type and if you plan to stay a long time--
the most injuries suffered by kids are with slides and diving, so Don't. Studies show that at jr. high age with their bodies longer, as they dive out, the head rotates to hit the curve where the deep end starts and bad accidents happen. You can get a larger but shallower or long lap pool for less money. It's good for adult volleyball etc. and kids don't care as long as it's wet.

So yes, go ahead. Builds athletes right at home. Mom can actually sit and read/visit when they get older and not have to pack up junk for another pool or sport.


-- Edited on 3/17/12 3:42 PM --

Kemish


Intermediate
California USA
Member since 4/24/06
Posts: 282



Date: 3/17/12 11:36 AM

We purchased a house without a pool and eventually put one in. We have the O2 system (otherwise known as the salt system) which I was apprehensive about (one because it cost more than the tradiational chlorine system and secondly, it is not the pool system I grew up - at my parents house- so I really didn't know much about it) but it is well worth the extra cost. The pool water is so much nicer than a chlorine system and it is not just me that notices it but anyone else that comes swimming also comments on the water in the ppol. No chlorine smell, no itching skin (once you are out of the pool) and no red chlorine eyes either.

Since we had the pool built we opted for the pay pool design vs a traditional pool design. The traditional pool design is a deep end (usually with a diving board/slide) and a shallow end. A play pool design is a shallow end on both ends of the pool and the deep part is in the middle, but is only about 5 feet deep - so as an adult you can literally walk from one end of the pool to the other. In one shallow end we have the big step which is a huge flat step that is about two feet deep and in the middle of this we have faux rock with a hole in it for an umbrella. Needless to say this isthe spot everyone hangs out at while in the pool. No one misses not having a diving board or slide and since the pool is not as deep as a traditional pool the water is heated primarly by the sun - so we rarely have to use the heater.
This was, for us, one great investment for our home.

------
Kemish

SexiSadi


Advanced
South Carolina USA
Member since 5/10/05
Posts: 2637



Date: 3/17/12 2:59 PM

Thanks for your thoughts all!

So, no one can really say it was a bad experience or that they were disappointed with their pool?

------
http://theramblingsoftcm.blogspot.com/
Numbers for 2013:
Yards in stash: 606.25
Yards in: 22.75
Yards out: 10.50

Numbers for 2012:
594.00 yards in stash
4 yards in
10.25 yards out

Numbers for 2011:
601.25 yards in stash (I'm sure this number is off by a few yards)
Yards in: 137.50 (Seriously? I'm over 100, and it's only JULY? Ugh!)
Yards out: 88.75

NhiHuynh


Intermediate
California USA
Member since 1/4/11
Posts: 785



Date: 3/17/12 3:11 PM

We had an inground salt water pool put in. The only disappointment was our pool contractor not completing our pool and went bankrupt only to continue working under the her husband's contract license. The pool is great. We had an automatic cover installed so the pool chemistry doesn't get too out of whack. The cover also keeps in the heat so during summer here in Southern CA we don't have to heat the pool for months.

------
I finally have a blog. www.detectivehoundstooth.com :)

poorpigling


Advanced
Texas USA
Member since 12/28/07
Posts: 11066





Date: 3/17/12 3:54 PM


Kemish.. your pool sounds like just the type/size I would like.. I wish you would post pics of it if you can..

Mrs.Moos


Advanced
USA
Member since 11/5/02
Posts: 2517



Date: 3/18/12 1:22 AM

We have an inground pool-it is like the traditional inground pool but has a vinyl liner. Looks nice-much easier to keep clean because the vinyl is smooth and algae doesn't cling. Also kids say that it doesn't tear up their feet or swimsuits like the plaster pools do. The cost for vinyl liner is less so we were able to get a BIG pool for the $$$ our pool is 22'x42'. We don't have waterfalls etc-ours is not a "pool of distinction" it is a pool of fun! Looking back, a waterfall would have been nice NOW but back then we did what we could afford (2001). We have a slide and it is fun. It takes no skill to go down it. The kids had fun playing "ride the Gator-Whale-what have you" by sliding down the slide and having to mount the Gator-Whale etc which was being held by a friend or sibling FAR AWAY from the edge. Very popular. With 2 kids having summer birthdays it made it worth it for birthday parties. Later on in the teens, guy and girl friends wanted to come over and "hang out"-under my watchful eye.
But now, since kids are living away from home, it is a PITA to keep clean and no one uses it. My advice? If your kids are small get a pool and FENCE it. Ours was fenced with the uber fence since I did daycare. You will have many years of enjoyment with less worry if you can keep kids and pets away if you don't want them near the pool.
Save the money you would spend on birthday or other gatherings by having a pool party. Then when your kids leave the nest use that money to pay someone to keep the pool up for you!

------
Janome 6500P, Babylock Eclipse SX, Janome Coverpro 1000, Babylock BLCS, Juki 654, Juki 735, Janome 1600PDB, Brother ULT 2002D, Babylock Spirit, Brother 770
Printable Version
* Advertising and soliciting is strictly prohibited on PatternReview.com. If you find a post which is not in agreement with our Terms and Conditions, please click on the Report Post button to report it.
Serging Ahead with your 5 Thread Serger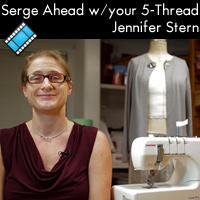 Leather 101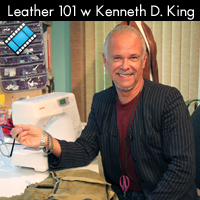 McCall's 6664

by: Immelu
Review
Made By Rae Washi Dress

by: shannonsew...
Review
You Sew Girl 90mm Barrel Purse Pattern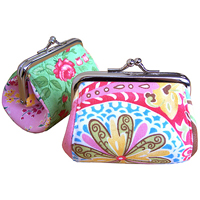 Buy Now
Favorite Things The Wrap Dress Pattern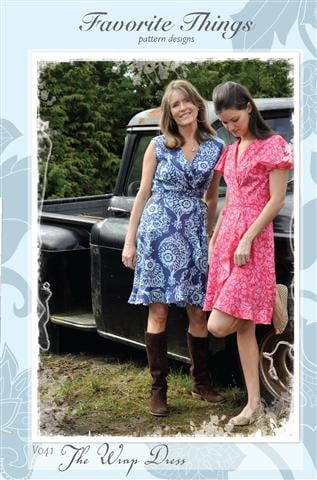 Buy Now