sewingformeWP


BRAZIL
Member since 11/13/08
Posts: 86
Skill: Intermediate



Date: 3/17/12 12:40 PM

I'm thinking about picking up this year's Marfy catalogue (12-13). I like two of the free pattern styles (2785 and 2903) inside. Do they come with instructions in the catalogue? Are they like Burda Mag when they come in the catalogue? If you used their patterns before, did you like how they are drafted/marked? Thanks!

------
Learning Couture in Rio de Janeiro
sewingforme.wordpress.com

GBK


GERMANY
Member since 12/24/07
Posts: 900
Skill: Intermediate



Date: 3/17/12 6:01 PM

I'm not an expert on Marfy patterns, indeed, I haven't bought one yet but the catalogue is sold at some newsstands where I like to browse through them.

Here is what I understand -- anyone knowing better, please chime in!

The catalogue comprises of drawings, nothing more. You order a pattern in a single size of your choice so you don't get paper with multiple sizes -- similar to StyleArc, if I understand correctly. However, StyleArc patterns come with some instructions, Marfy patterns have no instructions at all.

HTH!

------
Happy Sewing!

Fictionfan


Vermont USA
Member since 5/19/06
Posts: 1323
Skill: Advanced
Body Type:




In reply to sewingformeWP

Date: 3/17/12 8:52 PM

In the Marfy catalogs, the pattern sheet is like the one in the burda magazines, looking like a road map on fairly heavy newsprint-type paper, with overlapping pattern pieces in a couple colors.

There is a key at one edge of the page that shows which pieces go with which style, and which side of the sheet the pieces are on.

They usually are provided in at least three sizes, but not necessarily all the sizes. For example, if the pattern is drafted in sizes 42, 44, 46, 48, 50, and 52, you will have sizes 42, 46, and 50 on the road map. If you need size 44, you have to estimate where that size line should be between the 42 and 46 lines that are provided.

No seam allowances and no hem allowances. The lines you trace are the seam lines.

You will have to draft your own facings unless they are a special part, like a jacket front/lapel facing, or a fold-in facing on a button-front blouse or the inside pocket/stay for pants. Back neck facings, inside pocket bags, and the like are not drafted for you. You will have to figure out your own linings and closures and where you want to interface or underline or reinforce or embellish, etc. Button/buttonhole markings, darts, pleat lines and placement lines for pockets or similar features are usually marked, but on the free pattern road map you have to be sure you get all of them. On the individual patterns, these markings and placement lines are very clear, at least that is my experience so far.

Marfy patterns, including the free ones in the catalog, have no instructions, which is why they are labeled expert. They do have letters and a few notches, and there are arrows pointing in the general direction of the grain line (but you need to true between the grain line

notches

and not use the arrows in my experience). Some information is printed in 3 languages on the pieces, such as 'left-side zipper' or 'stuffing' (=put a shoulder pad in here) or 'whole half-back on the grain' (=cut on fold) or 'insert lace'. If you've made a pair of pants, for example, it isn't difficult to figure out how to put them together. A general sewing book comes in very handy. You could use the instructions you have from other patterns as a guide if you've made similar items before.

Size is Marfy specific, not the same as burda or other European companies, and not related to the big4, so be sure to check your measurements against the size chart before you start. I strongly advise a muslin or tissue-fit your traced pattern before you cut your fabric. Sewing a muslin also gives you an idea of how you will go about constructing the final garment.

If you buy a Marfy pattern, you get the single size you've ordered, folded in a postcard-size packet, with a label on the outside piece. No drawing (so be sure to download it or keep your catalog), no instructions, nothing more than the style number and the size. The last time I ordered, I got the patterns and this year's catalog in a FedEx box in less than a week from the time the money went through paypal and the Italian bank. I emailed them with my order and a request to pay through paypal, they sent me the invoice, and less than a week later, I got the package. The time before that, the catalog was shipped separately from the patterns by US Mail and it took about 10 days. Before that, I got a registered package that I had to sign for at the post office and it took three weeks.

I love Marfy patterns! I really enjoy looking at the catalogs. I've spent hours just looking at the catalogs. I've spent hours looking at the catalogs in sequence from all the years I was able to get, and dreamed of the garments I could make and wonder where I could get fabrics like the ones they've drawn. I like the drawings, I like the artwork, I like the details of the styles, but the descriptions leave a lot out, like what kind of fabric they expect you to use (Is that a knit? a woven? what kind of crepe?). There is so much there in just the drawings, though! Some of the styles are really wild, and some are ones that I look at and think, 'Huh. How the heck would that one be made and how should the underpinnings be devised so it doesn't just fall off or reveal all if I move???' As far as I'm concerned, just owning the catalog is great entertainment, worth the price even at the Euro-USD exchange rates, even if I never buy a pattern from it or use any of the patterns included.

In my experience, Marfy patterns are perfectly drafted. More perfectly drafted than any other patterns I've used. Most of my sewing has been with big4 and related companies, not many independents, so I can't compare to any of them. I've had great enjoyment making the Marfy patterns I've finished so far. Check out the pattern reviews. You can filter the reviews by company, and there aren't all that many posted.

One of the styles you mentioned, 2903, would be straightforward to make, a raglan sleeved cowl neck top. It shouldn't be difficult even without directions to put it together. The other, 2785, I would guess has a front and back body, and that drape is added. But maybe not. I will check when I get home. You've made me curious!

HTH

------
Fictionfan

sewingformeWP


BRAZIL
Member since 11/13/08
Posts: 86
Skill: Intermediate



In reply to Fictionfan

Date: 3/17/12 11:49 PM

wow thanks so much for taking the time to type all of that! I read every word. I may have been sewing for years but listening to your description of Marfy makes me want to A) change myself to Beginner and B) order all three years of the catalogue! I feel like I would learn a lot from trying to make the patterns. I have looked through the reviews and its seems everyone who has talked about Marfy loves the final product which is amazing considering my satisfaction percentage with the Big 4. I would love to hear what you found when you peaked at your catalogue!

------
Learning Couture in Rio de Janeiro
sewingforme.wordpress.com

jenleeC


Western Australia Australia
Member since 6/4/11
Posts: 1398
Skill: Advanced
Body Type:




In reply to Fictionfan

Date: 3/18/12 9:24 AM

Thanks so much for this wonderful explanation! It makes me sad though as I have checked out their sizing and think I would be about a 38. It seems crazy for me to buy an expensive pattern only to have to try and grade it down two sizes! I love the styles and wish they would make them in a smaller size for the petite and height challenged!

------
Jenny, Perth, WA

Fictionfan


Vermont USA
Member since 5/19/06
Posts: 1323
Skill: Advanced
Body Type:




In reply to sewingformeWP

Date: 3/18/12 3:05 PM

sewingformeWP,

Marfy patterns are so worth the intimidation! Like most garment sewers, I am used to having instructions and layouts and all the pattern pieces provided for me with commercial patterns. I still love to sew things from other pattern companies, but there is something really special about Marfy patterns that makes the work of using them worthwhile. Making up a Marfy is a lot of fun! The drafting is so good the results are worth the trouble. I've battled with enough badly drafted patterns and horrible, jumping around instructions confusing me that the aggravation just did not make it worth finishing sometimes. I haven't made up all that many of the Marfy patterns I've purchased so far, but I've become as addicted as any of the other PR Marfy users, ever since the first top I made that fit so well without my having to alter the neckline or the armholes. Just simple length and FBA alterations I always have to make.

You are interested in two patterns that wouldn't be hard to make, even for an intermediate sewer or an advanced beginner who has made anything similar to these tops before. There aren't any zippers or pockets or anything special beyond what you see. I wouldn't bother with interfacing, for example.

I looked at the pattern sheet for the two styles you liked.

2904 is described as 'blouse with cowl neck forming hood and wide raglan sleeves'. It has 4 pieces: front cut on fold, back cut on fold, sleeve, and a very large cowl that is folded to be double layer. It is printed in 2 sizes, 42 and 46. Very straightforward. That cowl neck is intended to act like a hood, which is shown in the other view of it. In the images of the free patterns, it is the hooded top that the model is wearing under cape #2965.

2785 is printed in sizes 42, 46, and 50. The catalog shows a drawing of the top without the draping, and frankly that looks really boring to me. It has elastic at the top edge that rests at underarm level, and at the underbust. The draping makes the garment. The casing allowance on the pattern is clearly designed for 1/4 inch elastic. There are 6 pattern pieces: the back (with nice-looking waist shaping) cut on fold, a top front that says 'cut inside part using the same cloth', which I interpret to mean cut two of them on the fold and use one as a self-lining, a bottom front cut on the fold, and three draping pieces. One drape is sewn to the top right front and inserted at the left side seam, and the other two drape over the left shoulder to the back. The drapes are cut single side on the right side of the cloth. One of the pattern pieces is marked 'jersey', so they intend 2785 to be made from a knit. Of course there is no indication of how stretchy a knit, so I measured the pattern at bust and waist levels for size 46 and compared the measurements to the size chart. The bust has negative ease of approx 4 cm, about -1. 5 in, and the waist has 12 cm ease, about +4 3/4 inches.

You could make these tops, I am sure. Marfy does sell the patterns that come free with the catalog as individual patterns, so you could order either of them as single cut patterns for 11 euro each plus shipping, but at that cost you may as well buy the catalog and get the other 7 free patterns.

Go for it!

One last thing. I said the patterns have 3 languages, but it's actually 4. Italian, French, English, Spanish.

Clarification: You originally said style 2903, not 2904. 2903 is not a free pattern. It is described as an egg jacket. The Marfy website has 2904 labeled as 2903, but it is 2904 in the catalog and on the pattern sheet.

-- Edited on

3/18/12 3:10 PM

--

------
Fictionfan

Fictionfan


Vermont USA
Member since 5/19/06
Posts: 1323
Skill: Advanced
Body Type:




In reply to jenleeC

Date: 3/18/12 3:23 PM

Jenny,

Why not ask Marfy if they would cut a pattern you want in size 38? I don't think I've ever seen a pattern listed at smaller than size 42, but the size chart has measurements as small as size 38, so why couldn't they? It doesn't hurt to ask. The worst they can do is say no. If you do get a size 38, let us know!

------
Fictionfan

Jus4MsT

Nevada USA
Member since 1/5/11
Posts: 22
Skill: Intermediate



Date: 3/19/12 8:38 PM

I really enjoyed the explanation of Marfy from the boards. I am so afraid to purchas a pattern because I am a intermediate beginner. I learned in high school and hadn't picked up a sewing machine till two years ago. So 33 years ago. Now sometimes I get so frustrated with the end product that I end up trashing it. I am so glad that I am not the only one who has trashed a few things they have put their heart into. I get so excited about making my own clothes until I am finish and it looks so cheap. I will someday try marfy. I know I will, I think I can.. ( trying to convince myself).. I am sure I can..

------
F. R. O. G. - FULLY RELY ON GOD

jenleeC


Western Australia Australia
Member since 6/4/11
Posts: 1398
Skill: Advanced
Body Type:




In reply to Fictionfan

Date: 3/19/12 10:42 PM

I did send an enquiry about smaller sizes and their suggestion was to take the pattern to a pattern maker and have it sized down! I can't justify buying an already expensive pattern and then paying more to have it graded down. I guess I will just have to admire other people's creations!

I am currently doing some pattern making classes and I think we learn how to grade patterns a little later on so maybe I won't mind buying them when I am more confident in my ability to grade the size down properly.

------
Jenny, Perth, WA

nancy2001


Member since 12/3/05
Posts: 6522
Skill: Advanced



In reply to jenleeC

1 member likes this.



Date: 3/20/12 10:00 AM

Jenlee, I think it's terrific that you're learning patternmaking. With that skill (and some knowledge of fashion draping) under your belt, you'll soon be able to recreate almost any style you see or can imagine.

Like you, I'm much too small for Marfy's patterns, and I used to think I was missing out on something important. But now that I know how to draft my own patterns, if there's a style or detail I'd like to copy, I can figure out how to draft it myself.

------
No sewing project is ever a complete success nor a total failure.
Printable Version
* Advertising and soliciting is strictly prohibited on PatternReview.com. If you find a post which is not in agreement with our Terms and Conditions, please click on the Report Post button to report it.
Online Class
All About Buttons and Buttonholes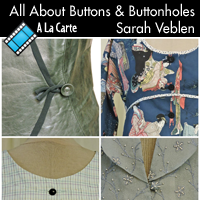 Online Class
Understanding Knit Fabrics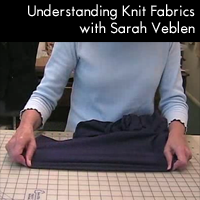 Butterick 5499

by: Kabunta
Review
You Sew Girl Day Bag Pattern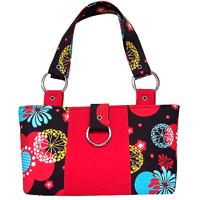 Pattern Details
SewBaby Animal Wrappers Pattern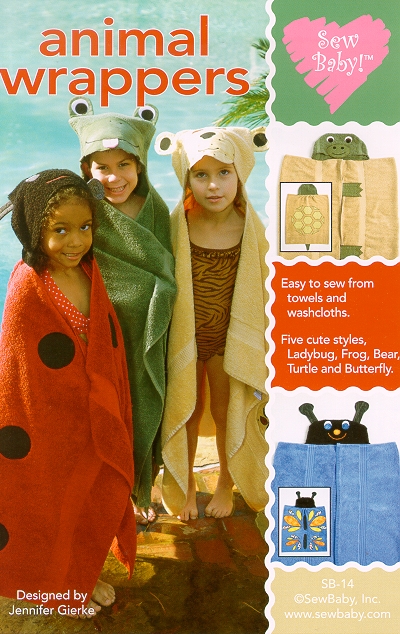 Pattern Details
BurdaStyle Magazine 02-2015-125

by: aaltje
Review