meleliza


Intermediate
Member since 5/4/11
Posts: 745



Date: 3/17/12 3:23 PM

I have an event on 4/19 and need a cocktail dress. I want something fun and not too formal so I can wear it other times too. I love a few dresses from jcrew and boden, but I wear a DD or F and the rtw sizes don't actually fit me any ore. (I was going to wear an old pre-baby dress, but I can't zip it up at the bust.) Soooo, do I buy one rtw a few sizes up to fit my bust and have it altered? Or do I just sew something myself? I think neither is simple. I haven't done alterations myself before. I also don't know exactly where I'd find some nice fabric to sew my own. Thanks for any thoughts!

------
Melanie

stirwatersblue


Intermediate
Kansas USA
Member since 12/13/08
Posts: 3406



Date: 3/17/12 4:19 PM

I had this dilemma three weeks before my brother's wedding. I was losing weight, and I had shrunk out of TWO dresses I had bought, in succession! In desperation, I went to Dress Barn, and managed to find two dresses that fit--one knit (for the rehearsal dinner) and one woven (for the wedding). I had to alter the woven slightly because, like you, I have a full bust.

If you go the RTW route, look at the dresses in terms of their "alter-ability." I would first of all try on a bunch of knit dresses, because the fit will be more forgiving (Soma has a wonderful selection of knit dresses, btw). You either want something that's not figure-hugging, so it will fit at a range of sizes, OR something with a lot of seams, and with enough S/A left in the garment to work with. Taking in may be easier than letting out.

Alternately, you might look for separates. I know dresses are more fun, but separates might be easier (and more versatile). It might also be easier for you to go with some dressy pants/skirt you already own, and just whip up a cute, simple top (something with a forgiving fit, like this top: http://www.dressbarn.com/detail/pleated-neckline-tee/100959252/613 I realize that's a RTW suggestion, not a pattern, but I have this top; it's very flattering and goes with everything, and the construction would be pretty simple. A pattern that comes to mind is the free Colette Sorbet blouse.)

Just throwing out ideas!

Have fun at your event!!

------
~Gem in the prairie

Vibekeinyork

Intermediate
Member since 7/11/06
Posts: 854



Date: 3/17/12 4:20 PM

I'm sure you can make a cocktail dress in a month, especially if it has a simple style. What about a simple shift dress in silk dupioni? The newest HotPatterns dress, perhaps?

meleliza


Intermediate
Member since 5/4/11
Posts: 745



Date: 3/17/12 8:47 PM

It's true, I could make a simple dress in a month, but fabric selections are more limited and less on trend than what rtw offers. I'm thinking a firm fabric that will really hold me in. I have an old jcrew dress I love and no longer fits in the bust. Its a strapless slim fitting sheath but in a cotton canvas with a floral print that looks a little like the watercolor florals so big this spring. It has 6 seams across the bust, each with 1/2 seam allowances. I figure I could let it out 1/4 inch each
For a total of 1 1/2 exta inches. Even if I drop the rest of my baby weight by then, I'm not sure 1 1/2 inches will be enough I'd hate to ruin the dress.

If I buy new, maybe it makes most sense to buy big and take it in?

------
Melanie

Twizard

Advanced
Member since 2/11/12
Posts: 237



Date: 3/17/12 9:00 PM

Make one! Where do u live that fabric choices are limited? If u are looking for something that will hold u in and be forgiving, try this. Choose a simple pattern, with a distinct waist. Add graceful rouching draping on the diagonal, across the hip and tummy area, and Sew the dress with a Lycra lining or spans material. Let the lining skim you, and the dress skim the lining. This will be more flattering than anything you can buy rtw, and will flatter more than separate slips or spans. Also, avoid shiny fabrics. Add some beading or crystal embellishment at neckline. If you sew the pattern in gingham first, the alterations will be easy. Just my opinion!

------
Pfaff 1471, janome 8050, bernina 830, Pfaff Passport 2.0; sergers singer quantum lock 5, baby lock protege, pfaff 794

Twizard

Advanced
Member since 2/11/12
Posts: 237



Date: 3/17/12 9:26 PM

Or just take that dress you already love, lay it on hard surface, lay draft paper over the top, and rub draft pencil lightly over the top of all edges, seams and design details. Trace those "pieces" on tissue paper, add extra allowance for new size, add seam allowances, hem allowance, and trace armhole and neckline facing pieces, if needed. Add grain line markings, and you have pattern of your fav dress! You will need draft pencil, tissue paper or I use roll of med wt drafting paper, clear plastic ruler, and 90 degree T edge (light book or pamphlet works fine).

------
Pfaff 1471, janome 8050, bernina 830, Pfaff Passport 2.0; sergers singer quantum lock 5, baby lock protege, pfaff 794

meleliza


Intermediate
Member since 5/4/11
Posts: 745



Date: 3/18/12 12:14 PM

That is a good idea. It's not a complicated dress, so I could use it to make my own pattern and all it needs is an fba, and maybe a little sway back. But I think that unless you're in NYC, finding fabric that is like rtw is difficult. I really love the watercolor florals that are everywhere this season, but I've never seen fabric like that to buy, kwim? I live in downtown Philadelphia and fabric row does have a few of the old stores left, so if I wanted something prom or wedding like, i could find it. But I think a solid silk dress will be too formal for this particular event. I don't think I'd get much further use out of it either. I've been looking at home dec weight quilting designer stuff to see if there's anything there that could look fun and not Becky home-ecy.

Here's one rtw that I like, probably because it's similar to the old one: http://www.jcrew.com/womens_category/dresses/printed/PRDOVR~63731/63731.jsp.

I appreciate eveyone's thoughts so far.

------
Melanie

meleliza


Intermediate
Member since 5/4/11
Posts: 745



Date: 3/18/12 12:56 PM

I'm also wondering how much complex alterations cost. I have no idea. Before kids, I fit into anything off the rack. This dress has a built in corset, boning, all that jazz, so I'm thinking it could be quite costly to have it altered. Plus, if rtw is designed for a b cup, even in the large sizes, will alterations really make it look good? I've never altered rtw myself, so I'm reluctant to try on something so nice.

------
Melanie

schmammy


Texas USA
Member since 12/5/06
Posts: 944



Date: 3/18/12 2:00 PM

My son is marrying this fall and I'm facing the same dilemma. When my daughter married last fall, I was so discouraged by the poor selection of dresses. Most were made of heavy polyester knit and the designs were, for the most part, unflattering to any less than perfect figure.
For this coming wedding (afternoon garden as opposed to evening), I've purchased two patterns I really like Burda 7391 and Butterick 5744 that I hope to try out in cheap fabric. I'm especially drawn to the Burda with the bias cut torso. I LOVE the asymmetrical hemlines on both.
As for altering RTW, a friend of mine does professional alterations, but I pay her full price. The cost to hem my MOB dress (which had a small train) and take in the bodice was under $100. Keep in mind I live in a small university town in Texas.
I hope I've given you some food for thought. I'm tracking this topic for my own purposes!

------
Indecision may or may not be my problem. -Jimmy Buffet

http://chihuahuaonmylap.blogspot.com/

schmammy


Texas USA
Member since 12/5/06
Posts: 944





Date: 3/18/12 2:02 PM

Does the dress have a name? Your link just takes me to the JCrew site. I'd love to see it!

------
Indecision may or may not be my problem. -Jimmy Buffet

http://chihuahuaonmylap.blogspot.com/
Printable Version
* Advertising and soliciting is strictly prohibited on PatternReview.com. If you find a post which is not in agreement with our Terms and Conditions, please click on the Report Post button to report it.
Online Class
Expert Sewing Techniques for Jackets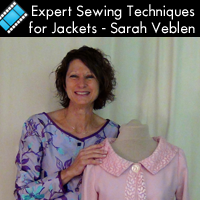 Online Class
Fit the Tee to a T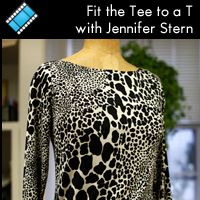 Simplicity 1947

by: Futuralon
Review
HANDBAG CONSTRUCTION - A CD Book By Kenneth King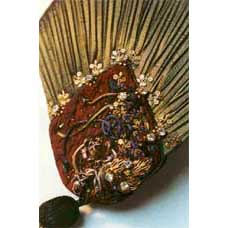 More Info
SewBaby Comfy-Alls and Knit Shirt Pattern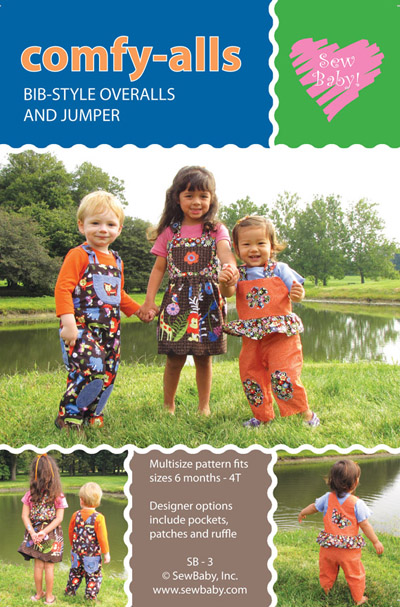 More Info
Jalie 2680

by: Sue Parrot...
Review