a7yrstitch


Texas USA
Member since 4/1/08
Posts: 7470
Skill: Intermediate



Date: 3/17/12 8:02 PM

You heard it here, the grumbling about last year's heat wave; days and days of 108 instead of 104. I know, there is worse to be had. It is the extremely high humidity coupled with the heat that leaves me looking and feeling sloggy.

I desperately want to be able to add some variety to my summer survival wardrobe. A pretty wool/silk blend with just a bit of stretch caught my eye. What do you think? I was thinking of a longer plain A-line sundress or a very loose Hephburn type trouser with a simplified waist treatment.

I would want to make something without lining so as not to defeat the breath-ability of the fabric. Any comments, negative or positive, are much appreciated as I have never used wool for anything other than cold weather wear.

The little hemp that I have worn has been good.

I've about exhausted the cotton, supplex and linen categories.

I've only worn silk chiffon and silk georgette in the summer.

Have no experience with silk blends that might be appropriate and comfortable for slacks on hot, yucky, sweaty (yes, way beyond humid) days.

Hoping for your comments on the suitability of the wool/silk blend and any other fabric suggestions for hot and humid summer wear. And, particularly interested in things that would not need to be lined, even if that means making a garment with minimal stress points.

Help!!! When it is sizzling, I like to be able to be one of the few that looks crisp and cool as a cucumber. I am in and out of the house all day.

And, now that our son lives where we vacation, there are also times when I need to look more like 'mom of successful business man' and less like my true self, 'beach bum'. So, I need sharp tropical weight clothing for our trips to Florida too. I also work when I'm in Florida. Same thing though, I'm in and out all day long.

Keep in mind that I cannot use a water fountain, wash my hands or rinse a glass without splashing water all over myself. Comments about water staining on any suggested fabrics would be helpful too.

------
I have no idea what Apple thought I was saying so be a Peach and credit anything bizarre to auto correct.

PatW

Tennessee USA
Member since 4/13/09
Posts: 107
Skill: Intermediate



Date: 3/18/12 6:54 AM

From my camping days, I know that wool will keep you warm even if it gets wet. To me, that doesn't make it a summer fabric! However, I've seen "tropical weight" wool.... I'd be interested in this discussion, too. For the most part, I tend to stick with cotton, silk and the like for summer.

KensingtonCrab

South Carolina USA
Member since 2/13/09
Posts: 990
Skill: Advanced Beginner



Date: 3/18/12 7:11 AM

I've always liked cotton pique in the summer. I've worn wool crepe in the summer but only in an office with a/c!

------
Carpe diem!

redhead


Member since 10/18/03
Posts: 1098
Skill: Advanced



Date: 3/18/12 8:06 AM

I wear wool gab pants to work in the summer with no trouble. I live in Tennessee

beauturbo

California USA
Member since 5/2/09
Posts: 5485
Skill: Advanced



In reply to a7yrstitch

Date: 3/18/12 9:13 AM

If you need a real suit that looks sharp, in heat, I think a thin, flat sort of hard weave tropical weight wool one might be more comfortable than a polyester one, just because it would at least breath, if had a more breathable kind of silk lining in it maybe.

I like nice, flowing, drape- able woven rayon when it's really hot. It feels cool like cotton, or even more so on your skin, breaths, and absorbs moisture. I consider it a natural fiber, as it's wood pulp and so from tree's. Even if nature did not exactly make it and we had to sort of help it along. It's not going to be all that crisp though, soft instead and it does wrinkle, but so does linen.

If you wash it before you sew with it, then you can throw it in the washing machine and dryer after sewn up too. If you got it out of the dryer while still warm on onto a hanger, probably would wrinkle a lot less, but I think still would need touch up ironing most times. If a lighter solid color and you splash water on it, or sweat on it, it would look darker when just wet most times, but not after it dried. If in a busy darker kind of print, I don't think even with some water splashed on it, you would notice all that much. Plus it dries pretty quick.

Patti B


Member since 9/29/02
Posts: 2662
Skill: Intermediate



Date: 3/18/12 9:59 AM

I love tropical weight wool -- it's crisp, doesn't wrinkle easily and is a joy to sew and wear. I'm not sure about the blend you mention because of the lycra but, heck, it's worth a try. When I lived in hot weather, I loved rayon twill for blouses, skirts and dresses but finding it is difficult. And, alas, most of what I find has a tropical print on it of which a little can go a long way. Good luck in your hunt!

------
Patti

R-r-r-ripping my way to fitting success


marjoriekh


Virginia USA
Member since 8/28/10
Posts: 550
Skill: Intermediate



Date: 3/18/12 11:19 AM

I'm another booster for rayon wovens, though I often find them a pain to sew. My favorites for the really hot, humid days are simple drapey rayon sundresses, not so loosely fit as to look sloppy, but loose enough to let the air circulate underneath. The 100% rayon is cool and comfortable, basically wash-and-wear (be sure to pre-shrink!; and then pull them out of the dryer thereafter when not yet fully dry, and promptly hang to prevent wrinkles), and in a print will disguise perspiration.

I love to use rayon batiks in particular for summer. Shibori Dragon is closing out their rayon batiks at $11/yd right now:

Rayon batik sale

And look at some of the gorgeous rayons at Waechter's!:

Rayons at Waechter's Fine Fabrics

. (Be sure to scroll down to see the prints.)

ETA: I've never seen the need to line a rayon garment for summer. No problem with visible water spotting in a print, but water spots on a solid/near solid likely will visibly change the texture a bit, to that board-like wet-rayon texture. Also, rayon wovens tend to be much darker in color wet than dry. In my experience, these spots disappear quickly, esp. while the garment is being worn. Or, a quick pass with an iron removes them, too.

-- Edited on

3/18/12 11:30 AM

--

------
marjoriekh

Elona


USA
Member since 8/24/02
Posts: 10023
Skill: Advanced
Body Type:




In reply to a7yrstitch

Date: 3/18/12 11:51 AM

I have some extremely lightweight wool (about the weight of loosely woven cotton) that I am tempted to think of as summer wear. However, wool fibers swell when wet, closing up the interstices between threads, giving less air movement, so I doubt it's a good bet for humid conditions. Desert peoples wear wool year round, but of course their heat is dry.

It's worth noting also that the Japanese were delighted when cotton became available to them for summer wear, because silk was just too darned warm in high humidity.

In humid summers in France, I have worn loose, completely Hepburnish pants of drapey microfiber (the stuff that feels like silk crepe) with perfect--and I mean

perfect

comfort. It gave the lie to the standard advice that all synthetics do not breathe. With those, I wore loose 40's-type blouses of sheerish, synthetic georgette that let a lot of air move through.

These garments did not wrinkle, looked tidy, and I was as comfortable as it was possible to be, I think, in weather that was both hot and steamy.

------
Elona

minggiddylooloo


Member since 5/17/05
Posts: 2687
Skill: Intermediate
Body Type:




Date: 3/18/12 12:10 PM

For summer wear, maybe consider using the wool for bottom pieces, like a flowy skirt. I don't know how pleasant a wool blouse would feel in the heat or without a lining next to the skin. Like the others have mentioned, rayon looks to be the few natural fibers you haven't used extensively yet.

------
I'm finally a blogger!
sewming.blogspot.com

psew


California USA
Member since 4/19/08
Posts: 460
Skill: Advanced Beginner
Body Type:




In reply to a7yrstitch

Date: 3/18/12 1:07 PM

Have you tried cotton lawn, cotton voile, cotton silk, and handkerchief linen fabrics yet?
Printable Version
* Advertising and soliciting is strictly prohibited on PatternReview.com. If you find a post which is not in agreement with our Terms and Conditions, please click on the Report Post button to report it.
Online Class
10 Clever Techniques To Help You Sew Like a Pro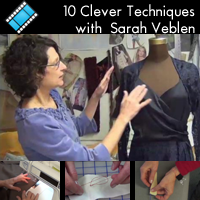 Online Class
Understanding Sheer Fabrics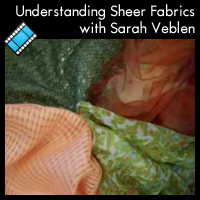 Vogue Patterns 1176

by: SewWil
Review
Victoria Jones Collection 309 Womens' Long Dress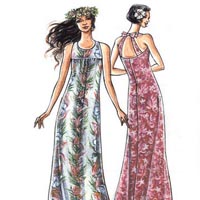 Pattern Details
Petite Plus 302 Pattern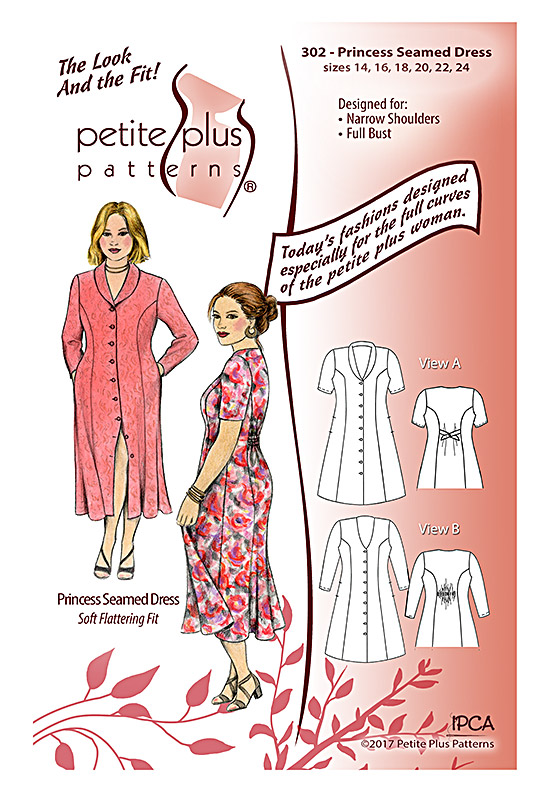 Pattern Details
McCall's 6658

by: grays08
Review