Mufffet


Intermediate
Vermont USA
Member since 8/14/05
Posts: 11081



Date: 3/18/12 6:44 PM

The Lost Quilt site posted this on facebook and I want to share it in case anyone should see these for sale or at a yard sale, etc.

Karen Combs Quilts Stolen

------
"Be kind whenever possible. It is always possible."
--Dalai Lama

I have sewing machines

Learn To Sew


Advanced Beginner
Member since 4/12/05
Posts: 11797





Date: 3/18/12 10:29 PM

Wow, those 3D quilts are fantastic to look at.
Why in the world did she leave anything so valuable in a car?

------
Bernina 630, my much loved main machine
Bernina embroidery module
Pfaff 2036 my back up & travel machine
Babylock Molly, mechanical
Bernina 1200DA serger
Unique Sewing Cabinet 450L

SewingLauren

Advanced Beginner
Texas USA
Member since 12/19/10
Posts: 31





In reply to Learn To Sew <<



Date: 3/18/12 11:39 PM

Removed
-- Edited on 3/18/12 11:46 PM --

talesofawannabe


Advanced Beginner
Virginia USA
Member since 6/25/10
Posts: 298



Date: 3/19/12 1:57 AM

Oh dear. I never would have guessed their are "professional" thieves who would steal a quilt. Where would they sell it? Is there a black market for quilts, lol?

------
http://talesofawannabeseamstress.blogspot.com/

Kayabunga

Advanced
Illinois USA
Member since 1/21/10
Posts: 151



Date: 3/19/12 8:48 AM

Well ... yes, there is a black market for quilts, especially those that are original designs made by a professional designer but only if the thieves know the value of what they stole. Believe it or not, quilt theft is not uncommon. It was good of you, Muffet, to post this so everyone can have an eye out for the stolen quilts. For those wondering why Karen was tempted to leave them in the car ... when you teach, it's a LOT of luggage to haul in and out of your room, quite the workout and Karen may have been tired and thought all would be well this one time. It's a huge loss for her that insurance can't even begin to cover.

TessKwiltz


Intermediate
Texas USA
Member since 9/21/07
Posts: 1592



Date: 3/19/12 10:22 AM

Sad, but a good reminder that if you need to leave anything in a car best to put it out of sight in the trunk, even in what seems to be a safe area. Here in my "nice" neighborhood car break-ins via broken window is the most common reported burglary.

------
Tess

On threadpainting flowers: "How many colors are in a flower? ... How many do you have?" - Ellen Anne Eddy

Learn To Sew


Advanced Beginner
Member since 4/12/05
Posts: 11797



Date: 3/19/12 10:30 AM

I never meant this to be a mean question. Please understand this. I am sad, very sad, over the loss of such beautiful work and just did not understand why someone would leave them overnight in a car.

I have had a car stolen, so believe me, I do remember it well. I never thought anythng would happen it my car, either, and it did.

------
Bernina 630, my much loved main machine
Bernina embroidery module
Pfaff 2036 my back up & travel machine
Babylock Molly, mechanical
Bernina 1200DA serger
Unique Sewing Cabinet 450L

poorpigling


Advanced
Texas USA
Member since 12/28/07
Posts: 11066





Date: 3/19/12 11:10 AM

First off.. it wasn't too long ago some one left the TRICARE tapes in their vehicle and those were stolen.. Those for whoever doesn't know.. are the tapes for all military government health care.
Now in that case. the people involved in that theft.. were most likely after all the other computer gear in that vehicle.. and I suspect that is the case here. That the thieves were not so much after the quilts.. but just what they could get in the theft .

I doubt seriously these will end up in a flea market or garage sale. most likely since most likely the theft was by a man.. he will give them to his girlfriend, mother or so on. Probably hasn't a clue the work involved in them. or their value. But there is a chance he is stealing things to resale on the weekends at his own garage sales so maybe there is a bit of hope here.

This is such a common crime nowadays.. the State of Texas even has a campaign.. to Hide your stuff, Lock the Car. With emphasis on hiding anything in the car in the truck or so on. ITS an easy , quick theft. and the thieves don't care if they score anything good or not. they just move on to the next car with something in it.

You simply cannot in this day and age.. hope you get lucky and no one will break into your car.

This is btw.. how I met Mr. Poorpigling. Someone broke into his car way back and stole his wallet etc. . I was on vacation at the time. and so took him out to dinner and took him around town to replace all the info he lost in his wallet.. his Drivers License and so on.
And look what that ended up costing him in the long run..
He has bought my dinner ever since..
-- Edited on 3/19/12 11:12 AM --

justgail


Intermediate
Iowa USA
Member since 1/19/06
Posts: 745





In reply to Learn To Sew <<



Date: 3/19/12 11:30 AM

Quote: Learn To Sew
I never meant this to be a mean question. Please understand this. I am sad, very sad, over the loss of such beautiful work and just did not understand why someone would leave them overnight in a car.



I have had a car stolen, so believe me, I do remember it well. I never thought anythng would happen it my car, either, and it did.


I can think of 2 reasons right off -
1. got into town late the night before a class and too tired or the class location wasn't open to set up or safe to store things.
2. after class, had to leave very early in the morning, no time to haul everything to the car, or again, class location not open at those hours or not safe to store things.

I couldn't read the wordpress site, so I didn't read the rest of the story, these were just 2 things that came to mind. Also, with SUVs, there is no good way to hide anything left in them. By reading the story at the link Muffet posted, the theives were not after quilts specifically, just hoping something good and easy to sell was in the suitcases. My guess is that the thieves who are specifically looking for quilts are responsible for the disappearances when quilt shows are setting up and taking down, shipping etc.

They are lovely quilts and I hope Karen gets them back soon.
andye

Beginner
Virginia USA
Member since 5/9/09
Posts: 1885





In reply to talesofawannabe <<



Date: 3/19/12 12:24 PM

Quote: talesofawannabe
Oh dear. I never would have guessed their are "professional" thieves who would steal a quilt. Where would they sell it? Is there a black market for quilts, lol?


Professional thieves hang around hotel parking lots and break into cars. I doubt they were targeting quilts. Perhaps they were hoping to find a laptop with corporate login credentials

------
Bernina B330
Feet: 1,2,3,3A,4,5,7,8,10,13,16,18,20, 29,32,35,37,50,64,70,71,82,85,86, 92


Printable Version
* Advertising and soliciting is strictly prohibited on PatternReview.com. If you find a post which is not in agreement with our Terms and Conditions, please click on the Report Post button to report it.
The Technique of Underlining Garments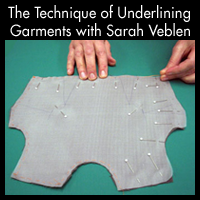 Fun with Fitting - PANTS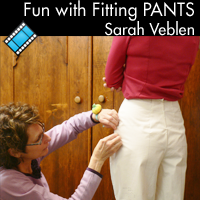 Bernina MyLabel T-Shirt

by: rutaliet
Review
McCall's 5525

by: French.Sea...
Review
Acrylic Base In 5 Sizes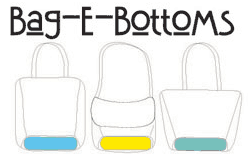 Buy Now
Gracie Handbag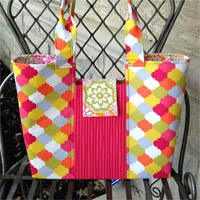 Buy Now