andrea.m

Beginner
CANADA
Member since 8/3/03
Posts: 95



Date: 3/23/12 5:10 PM

I was reading the topic "printed pattern vs pdf"
http://sewing.patternreview.com/cgi-bin/sewingclasses/board.pl?t=57572 and it seems that most would purchase a print pattern than a pdf.

I am curious if anyone would buy a book of gridded patterns similar to Janet Arnold's Patterns of Fashion.

I am currently drafting patterns and the cost to print is not cheap (for me or eventually the purchaser). One pattern would be one page of nested pattern pieces similar to BurdaStyle to be cost effective (but not cheap). Pdf's are expensive for me initially and would be super cheap for the purchaser. My other idea is a book of gridded patterns (about 10 to 12, and all different). This total cost of the book would be same as it would be for ONE printed pattern. And yes, I have done my math calculations several times.

stirwatersblue


Intermediate
Kansas USA
Member since 12/13/08
Posts: 3255





Date: 3/23/12 5:55 PM

Well, I have gads of 'em--all the Janet Arnold books, and all of the Tudor Tailor books, as well as a bunch of other costuming books, so... yeah. Guess I would!

------
~Gem in the prairie

beauturbo

Advanced
California USA
Member since 5/2/09
Posts: 3431





1 member likes this.



Date: 3/23/12 6:40 PM

I might buy a book of more gridded patterns. Probably all depends on the actual content. If content is unusual enough and people want it bad enough because of that, I think lots still might go for it, but you are really making them work, to do it that way. But if I did, I probably would not actually draw out all those separate little grids on blank paper to the enlargement, then hand trace/draw out the shape in each grid but only larger, for enlargement.

Just because I'm kind of impatient, and might have some quicker ways to do it.

Unless it was for something smaller than a normal garment, like doll clothes, a purse, or a halter top or such. Then I would not mind quite as much as having to hand copy grids.

But I might take the book to a large copy machine, and more enlarge the grids by percentage that way instead. Or even better, go to a blue print copier machine/plotter and send it though there onto where it prints out the real pieces of it on much larger paper, and more upright when it did it, instead of laying flat instead.

Or even stick it in a old overhead projector, and then project it on a blank wall someplace, moving that projector closer or farther away to get the re-sizing/enlargement I might want.

So maybe if you are concerned that some people might not be willing to draw out all those little grids larger on something, maybe suggest some of those ways instead, as some people might prefer to do it more like that. But since it is extra work no matter how they do it, I think you need to have something pretty special and unusual now a days, to motivate people to do that. Because that older way, of redrawing your enlarged grids is a bit old fashioned now with some of the newer stuff around now.

andrea.m

Beginner
CANADA
Member since 8/3/03
Posts: 95



Date: 3/23/12 7:58 PM

a little clarification.

The final draft of the pattern would be a full size pattern on 1 inch by 1 inch graph paper, scanned full size, then the scan is reduced in size to fit the book page. The user would then scale up the pattern in the book to full size using the proper scale.

Sewliz


Colorado USA
Member since 6/22/04
Posts: 4422





Date: 3/24/12 11:32 AM

The grid method is handy and quick...for small or simple pattern pieces. I have sometimes wondered why an independent pattern maker didn't use this for a basic garment with few pattern pieces. I can't see myself drawing grids on yards of paper and copying umpteen pattern pieces for something like a coat with details. I also would not want to have to pick out one size line of several from a small grid to transfer. One might wish there was a good source of 1 inch pre-gridded large paper like Perfect Pattern Paper but that is extra cost and PP has put all those extra 1/2 inch grid marks in as well which is visually messy for drawing a transfer.

I recently did my first ever pattern download and only the fact that the download was free convinced me to go through the bother to see if I even liked the process. It was the Sorbetto Top, a reasonable amount of paper to print out and not many pattern pieces. I happen to have a black and white only laser printer which prints quickly and isn't an ink hog. If all I had was an ink jet type thing with colors and small ink cartridges I doubt I would print out reams of paper for a pattern that I may or may not like. With the sorbetto top I found I enjoyed the instant acquisition factor and taping together the pieces was easy and actually pleasant.

A free download is such a good way to try out a pattern designer. Paying $15 for a pattern is fine with me if the pattern is well drafted and works but paying that for an experiment is not very inviting. After trying out Colette's pattern I am ready to pay for other printed pattern she has to sell (even if it is tissue).

I dislike tissue. No, I hate tissue. When it is that flimsy brown stuff with fat or faded printing lines and is folded up into crinkles and wads by some machine it really sucks. Add to that a poor pattern draft and hate it is. I don't buy those patterns anymore if I can help it no matter how cheap they are on sale. Once upon a time Burda used a heavier white tissue type in it's pattern envelopes, that was ok but not great.

I am over tracing crazy roadmaps from magazine pattern books. It's much better than dealing with tissue but somewhere along the line I lost the patience for it. I do like that those patterns don't have seam allowances but that's another topic.

Onion has my personal favorite pattern format, a sturdy folder with all the necessary information and thick white soft pattern sheets that has few or little overlapping of pattern piece lines. I imagine this costs more than most methods though.

That was a long reply to your single question! My single answer would be that I might buy such a book if I was extremely motivated to sew the patterns which means I had already tried one and liked it a lot. Otherwise I feel download pdf's (or that horrid tissue) are a better way. If you offer a free trial then people who like your pattern drafting style would be happy to pay more than just a little for downloads of other styles. As an independent pattern designer you don't have to compete with the big 4 and their $1.99 sales, you need to put yourself in the price category with the rest of the independents.


------
Liz

thefittinglife.blogspot.com

andye

Beginner
Virginia USA
Member since 5/9/09
Posts: 1881



Date: 3/24/12 1:43 PM

I'm not sure that inch squares are accurate enough. Sure, a lot of the historical pattern books use coarse grids, but the intended audience is either using the patterns as a mere guide,or enlarging them with some sort of projector, scanner, etc, with the grid relegated to the role of showing scale, and reducing parallax.

------
Bernina B330
Feet: 1,2,3,3A,4,5,7,8,10,13,16,18,20, 29,32,35,37,50,64,70,71,82,85,86, 92



Miss Fairchild


Advanced
USA
Member since 8/24/02
Posts: 7936





Date: 3/24/12 8:03 PM

Quote:
The final draft of the pattern would be a full size pattern on 1 inch by 1 inch graph paper, scanned full size, then the scan is reduced in size to fit the book page. The user would then scale up the pattern in the book to full size using the proper scale.


Ha! You are talking Lutterloh here, although you don't know it, and I can't tell you how many patterns of this I already have....something like maybe 200??

------
"Play the cards you are dealt, but choose who is sitting at the table"..AARP magazine

SEE MY ETSY SHOP HERE: http://www.etsy.com/shop/AuntMaymesAttic
My blog: http://auntmaymesattic.wordpress.com/
Printable Version
* Advertising and soliciting is strictly prohibited on PatternReview.com. If you find a post which is not in agreement with our Terms and Conditions, please click on the Report Post button to report it.
Fun with Fitting - PANTS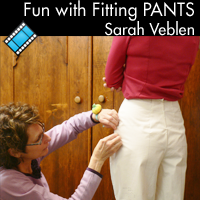 Expert Sewing Techniques for Jackets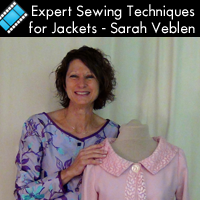 Simplicity 2599

by: Lynnelle
Review
Victory Chloe Paper Pattern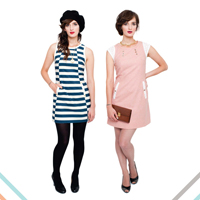 Buy Now
SewBaby Casserole Carrier Pattern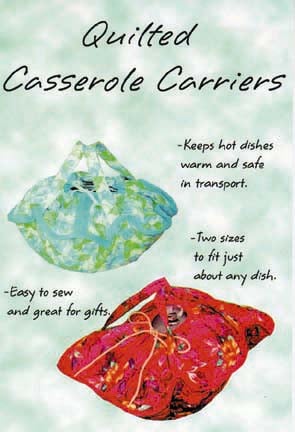 Buy Now
McCall's 6519

by: Sew Red Ro...
Review