Vonnevo


Queensland Australia
Member since 10/25/04
Posts: 6042
Skill: Advanced



Date: 3/24/12 4:35 AM

In perusing gluten-free noodles, I have just tasted these noodles for the first time.

I am interested in how others enjoy these noodles, particularly as they seem popular in low carb eating programmes/programs.

I purchased the noodles in liquid, from a local Asian food store and wasn't sure what to expect.

Considering I have not eaten noodles for many years, I was thrilled to be able to enjoy noodles again.

I pan fried prawns/shrimp, added the washed noodles and some mango chutney sauce. Loved it all !!!!

Shirataki noodles

Now I am interested in how others enjoy these noodles?

typos

-- Edited on

3/24/12 4:36 AM

--

------
Vonne šOš Brisbane Australia
---------------------------------
Laughter is timeless, imagination has no age and dreams are forever.
We don't stop playing because we grow old; we grow old because we stop playing.

ryan's mom


Member since 11/30/04
Posts: 5385
Skill: Advanced

1 member likes this.




Date: 3/24/12 9:12 AM

Yvonne,

These are the calorie free, no carb noodles? I LOVE them.

I find sauce makes a difference because the noodles absorbe the flavors of the sauce. My younger daughter likes it with spaghetti sauce for the obvious--spaghetti and meatballs.

I've added hot sauce and low-sodium soy sauce to spice it up with veggies and chicken on top. Along with some Mrs. Dash (no-salt seasoning) and other spices.

My personal fave? Mix about a cup of Greek yogurt, one mashed avocado, and either storebought or my homemade hummus with extra garlic. Mash it well or put it in a food processor to make it creamy. (I don't eat all the sauce at once lol. It lasts about 3 or 4 days for future meals.) Add spices to your liking, and put some on the noodles. Oh, it tastes divine! Top with some chicken, peppers, or other fresh/cooked veggies that you like.

And shrimp like you said. Yummy! Even just using a hummus/yogurt blend is a good sauce too. I'll have to try your idea of mango chutney. We just ran out of the shiritake noodles on Wednesday, so I have to head down to buy several more packs. DD#2 and I are converts to these noodles

. I have a pic of these I took recently. Will try to upload a pic.

-- Edited on

3/24/12 9:16 AM

--

------
Big 4 Pattern size 12, RTW bottom: 6, RTW jacket 8, RTW top (no size fits me well!)
Measurements: 34 HB/36 FB (34C bra)/27.5/36 (and working hard to keep it that way.)
Machines: Sewing: Elna 760, vintage Kenmore Model 33 (1967), Janome Gem Gold 3, Singer Model 99, Singer 221/Featherweight. Sergers: Babylock Imagine and Babylock Ovation. Embroidery Only: Janome 300E. Embroidery/Sewing Combo: Brother Dream machine. Coverstitch: Babylock BLCS. Straight Stitch: Janome 1600P.

If you think your sewing is better than everyone else's around here, get out of my way b****. I hate sewing snobs.

My blog: www.phatchickdesigns.blogspot.com

ryan's mom


Member since 11/30/04
Posts: 5385
Skill: Advanced

1 member likes this.




Date: 3/24/12 9:15 AM

Found it! Now I'm craving them so I will have to head out several towns over to get my noodles

.

One of my fave dinners with shiritake noodles and avocado/greek yogurt/hummus sauce.

------
Big 4 Pattern size 12, RTW bottom: 6, RTW jacket 8, RTW top (no size fits me well!)
Measurements: 34 HB/36 FB (34C bra)/27.5/36 (and working hard to keep it that way.)
Machines: Sewing: Elna 760, vintage Kenmore Model 33 (1967), Janome Gem Gold 3, Singer Model 99, Singer 221/Featherweight. Sergers: Babylock Imagine and Babylock Ovation. Embroidery Only: Janome 300E. Embroidery/Sewing Combo: Brother Dream machine. Coverstitch: Babylock BLCS. Straight Stitch: Janome 1600P.

If you think your sewing is better than everyone else's around here, get out of my way b****. I hate sewing snobs.

My blog: www.phatchickdesigns.blogspot.com

tourist


British Columbia CANADA
Member since 7/23/07
Posts: 6745
Skill: Intermediate



Date: 3/24/12 10:07 AM

We love these at our house for gluten free DH, who incidentally, is pretty pleased to have discovered that if he avoids wheat his asthma is about 98% better right at a time when loads of gluten free products are showing up in stores!

We tend to eat them like normal pasta with spaghetti sauce, particularly on need-an-instant-dinner type nights. But I have also tossed them into stir fries and soups.

Still have not seen the so-called zero calorie noodles here, but as they are made with yam flour, we will try them if they appear on our store shelves.

------
http://bgballroom.wordpress.com to follow the progress on my next ballgown.

tgm and Kittys


Wisconsin USA
Member since 3/8/10
Posts: 8591
Skill: Advanced Beginner



In reply to tourist

Date: 3/24/12 10:13 AM

Where did you find them? What section of the grocery store? I have not heard of them before. Thanks!

Less Asthma & COPD problems that is great!!!!

-- Edited on

3/24/12 10:14 AM

--

------
Remembering The Babykins ..11/2/03 - 3/7/16
I love you oh Baby I do, I love you oh Baby I do I do.
She's my Baby & I'll love her if I want to, love her if I want to.... you would love her too she's the Baby ...
I miss you an awful lot my Babykins...
5/7/16 2 months already..>^^
Lord please take care of my much loved kitty.



ryan's mom


Member since 11/30/04
Posts: 5385
Skill: Advanced



Date: 3/24/12 10:39 AM

I live in the Northeast of the US and can purchase

the noodles on the bottom

at Wegman's, a grocery chain.

The noodles on the top can be ordered online via www.miraclenoodle.com . Or I think they can be purchased at a Whole Foods store in the US. Unfortunately, the nearest Whole Foods for me is in Philly near the university my daughter attends. That's almost a 2-hour drive. Wegman's is a 40-minute drive. None are close

.

Here is the

ingredient listing on the back.

ETA, my taste buds prefer the white packet noodles, but both are good. And another thing. The ones I bought are calorie-free, but filled with $$$ lol. These noodles aren't cheap like 1-lb wheat-based pasta you can purchase for 88 cents on a good sale day.

-- Edited on

3/24/12 10:45 AM

--

------
Big 4 Pattern size 12, RTW bottom: 6, RTW jacket 8, RTW top (no size fits me well!)
Measurements: 34 HB/36 FB (34C bra)/27.5/36 (and working hard to keep it that way.)
Machines: Sewing: Elna 760, vintage Kenmore Model 33 (1967), Janome Gem Gold 3, Singer Model 99, Singer 221/Featherweight. Sergers: Babylock Imagine and Babylock Ovation. Embroidery Only: Janome 300E. Embroidery/Sewing Combo: Brother Dream machine. Coverstitch: Babylock BLCS. Straight Stitch: Janome 1600P.

If you think your sewing is better than everyone else's around here, get out of my way b****. I hate sewing snobs.

My blog: www.phatchickdesigns.blogspot.com

tourist


British Columbia CANADA
Member since 7/23/07
Posts: 6745
Skill: Intermediate



In reply to tgm and Kittys

Date: 3/24/12 10:50 AM

tgm - we get the soy shiritaki at our local grocery store. They are in the refrigerated area with the tofu and other soy stuff.

Our DD is a nutritionist and almost off-handedly one day suggested that DH go off wheat. He has gone from daily steroid inhalers plus broncho-dialaters to just the dialater from time to time in spring and fall. He developed asthma in his late 40's or early 50's. Don't know what changed, but losing wheat is a small price to pay for breathing well again without drugs.

------
http://bgballroom.wordpress.com to follow the progress on my next ballgown.

ryan's mom


Member since 11/30/04
Posts: 5385
Skill: Advanced



In reply to tourist

Date: 3/24/12 3:27 PM

Thanks, tourist! I went food shopping today and found the soy shiritake noodles. It's a good substitute for the ones I usually buy at only 20 calories/serving, really minimal. And less expensive too. It's nice to have this option.

------
Big 4 Pattern size 12, RTW bottom: 6, RTW jacket 8, RTW top (no size fits me well!)
Measurements: 34 HB/36 FB (34C bra)/27.5/36 (and working hard to keep it that way.)
Machines: Sewing: Elna 760, vintage Kenmore Model 33 (1967), Janome Gem Gold 3, Singer Model 99, Singer 221/Featherweight. Sergers: Babylock Imagine and Babylock Ovation. Embroidery Only: Janome 300E. Embroidery/Sewing Combo: Brother Dream machine. Coverstitch: Babylock BLCS. Straight Stitch: Janome 1600P.

If you think your sewing is better than everyone else's around here, get out of my way b****. I hate sewing snobs.

My blog: www.phatchickdesigns.blogspot.com

mastdenman


California USA
Member since 1/12/04
Posts: 6272
Skill: Intermediate



Date: 3/24/12 7:28 PM

These noodles are great. I've never tried to cook them, but some local Asian buffets have them as a side dish, with a soy based sauce. They do taste like whatever you put on them.

------
Marilyn

January 2009 to January 2010 81 yards out and 71yards in January 2010 to the present 106.7 yards out and 146.5 yards in. January 2011 to the present: 47 yards out and 69 yards in.


Ann B.


Massachusetts USA
Member since 4/20/02
Posts: 913
Skill: Advanced Beginner



In reply to ryan's mom

Date: 3/27/12 8:35 PM

Where in the market do you find them, Ryan's Mom? With the dried pasta's or some other area? Thanks, PR people are the best, I read an article about them several days ago come to PR and find you guys have done some leg work for me.

They are not in the pasta area in my local stores.
-- Edited on 3/27/12 8:37 PM --
Printable Version
* Advertising and soliciting is strictly prohibited on PatternReview.com. If you find a post which is not in agreement with our Terms and Conditions, please click on the Report Post button to report it.
Online Class
Pattern Work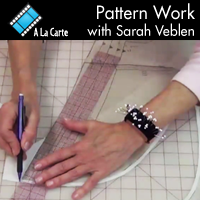 Online Class
Put it on the Bias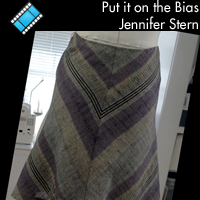 Butterick 4914

by: Christine ...
Review
Paradiso Designs Anna Handbag Pattern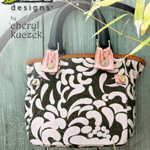 Pattern Details
SewBaby Snap Happy Booties Pattern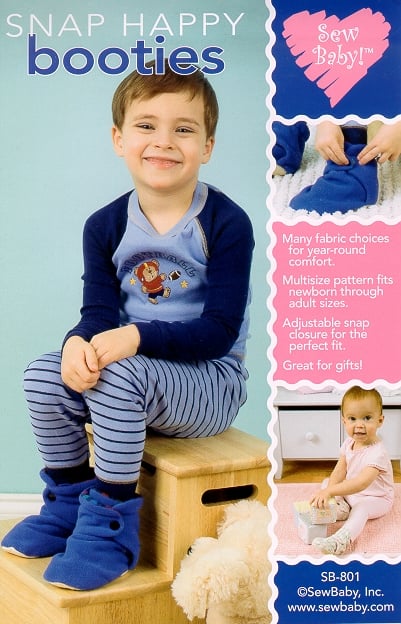 Pattern Details
BurdaStyle Magazine 06-2014-19

by: Speech gir...
Review