bookwormbethie

Member since 6/6/10
Posts: 134
Skill: Intermediate



Date: 3/26/12 2:20 PM

Okay, so I'm still a sewing noob in some ways since I'm looking for advice on how to make my own bias tape. I have made and sewn my own "straight grain" binding for quilts, but this make your own bias tape has me a bit intimidated, especially since there are soooo many different tutes to make your own. I've used store bought a couple of times, but I really want to make my own bias tape so I can use whatever fabric I want and have it perfect matchy-matchy.

After some searching, this one below seems to make the most sense to me....

http://kirabell.blogspot.com/2009/01/bias-tape-from-fat-quarter.html

**If I want to use this tute, can I stop after I've sewn the one seam to make a parellogram and just cut diagonal strips to sew together to make bias tape??**

This folding method seems a bit tricky, but I admit the 'old school' person in me likes the idea of sewing the lengths together without having to fuss with sewing some kind of tube thing.... a bit slower I know, but I wouldn't mind...

http://sewtropolis.blogspot.com/2011/05/how-to-make-bias-binding.html

When I make my own bias tape, I will only have 1 FQ to work with.

So after all this rambling, I guess I am seeking two things: (1) does anyone have any insight for me?? and (2) can the FQ be cut as is into 45 degree wide strips, or does the FQ need to be cut and rearranged and resewn BEFORE strips are cut???? (3) after I sew down the bias tape the first time, can I hand sew the bias tape to the front (using a hidden stitch, ladder stitch, or what not) like I would if I was doing quilt binding??

-- Edited on

3/26/12 2:21 PM

--

-- Edited on

3/26/12 2:22 PM

--

-- Edited on

3/26/12 3:42 PM

--

------
www.bookwormbethie.wordpress.com
www.flickr.com/photos/bookwormbethie

minggiddylooloo


Member since 5/17/05
Posts: 2679
Skill: Intermediate
Body Type:




Date: 3/26/12 2:41 PM

I make bias tape like your second link, in fact my last blog post was pretty much the same tutorial. Depending on the size of your initial piece of fabric, you can end up with some long bias strips. I also attach two individual strips like the Sewtropolis tutorial, although sometimes you have to cut at a 45 degree angle opposite of the other strip to which you are attaching.

You should grab a scrap piece of fabric and test both methods so you know exactly what to expect with your fat quarter. If you have a see through quilting ruler that has a 45 degree angle you can use that as a guide and just cut into that fabric (45 degrees to the selvedge).

------
I'm finally a blogger!
sewming.blogspot.com

CM_Sews

USA
Member since 9/18/04
Posts: 2039
Skill: Intermediate



Date: 3/26/12 3:47 PM

I use the continuous method. My favorite instructions on how to do this are

Shelly Rodger's "Dread Pirate Rodgers Bias Tape Page"

. As shown here, you are not restricted to using only a square of fabric; a rectangle works equally well.

I add another step that I think makes it even easier. I saw Liz Porter do this on a Fons & Porter Love of Quilting episode. She said this was the way her grandmother did it.

I pre-cut most of the cutting lines before I sew the seam. In Shelly Rodger's instructions, in between step 6, when you've marked everything, and step 7, when you sew the tube together, insert step 6a. Take your rotary cutter and ruler. Line up the ruler on each marked cutting line. Leave an inch or so UNCUT on either end of the line and cut the "middle" of each cutting line. That is, do NOT cut across the seam line. This gives you a piece of fabric with a bunch of slits cut into it, but intact at the edges where you've marked the seam line.

When you match up the seam line in step 7, you'll have something that looks like a hula skirt. Match, pin, and sew as instructed. Press the seam open; a sleeve board is helpful but not essential. It's a bit fiddly to gently arrange the rings flat on the ironing board to press the seam open, but it's not difficult.

NOW, instead of cutting in a spiral, take your scissors and snip, snip, snip each 2-inch fabric gap across the seam line. Presto! Yards and yards of bias tape.

CMC

PS:

Here's a video of Sharon Schamber explaining the fold and cut technique.

bookwormbethie

Member since 6/6/10
Posts: 134
Skill: Intermediate



Date: 3/26/12 4:03 PM

thank you both for the quick replies, however, i think at this point i'm really looking to find out the answer to questions (2) and (3) at the end of my rambling!

I do have a rotary cutter, decent size mat (18" x 36"?), and many sizes of rulers, so hopefully that will help!

------
www.bookwormbethie.wordpress.com
www.flickr.com/photos/bookwormbethie

PattiAnnJ


Ohio USA
Member since 12/3/06
Posts: 9104
Skill: Advanced



Date: 3/26/12 4:21 PM

Yikes! Why bother with a FQ in the first place.

------
OLD CHINESE PROVERB: I HEAR & I FORGET; I SEE & I REMEMBER; I DO & I UNDERSTAND.


CM_Sews

USA
Member since 9/18/04
Posts: 2039
Skill: Intermediate



Date: 3/26/12 4:31 PM

Question 2: I think it would be easier to sew the FQ into a parallelogram and then cut it into strips (if you don't want to use the continuous spiral method). If you just cut it into bias strips, you'll end up with a lot of odd sized bias pieces to sew together.

Question 3: Are you binding the edge of a garment? The French Binding method (like binding a quilt) is one option that works just fine. It will give you multiple layers of fabric at the edge, which gives some "heft". However, since the French Binding is folded over the finished edge of the garment, you'll need to trim the edge to the seam line. For example, to French Bind a neckline, if you sew the binding on without trimming, then fold over and finish, the finished neckline will be smaller.

Another option is to to a bias facing:

Bias Facing Tute.

. No pre-trimming required in this method.

There are additional methods for binding the edge of garments, but I like these two the best.

If you need folded bias tape:

Folding Bias Tape without a Bias Tape Maker Tute

CMC

bookwormbethie

Member since 6/6/10
Posts: 134
Skill: Intermediate



In reply to PattiAnnJ

Date: 3/26/12 4:39 PM

because I only have a FQ of the just-right matchy matchy fabric to work with.

edited to add: and since there are such an abundance of tutes online for turning FQs into bias tape, i don't think it's that my questions are uncommon. sometimes you only have just the one special FQ to work with and don't have a larger just-right piece of fabric

-- Edited on

3/27/12 8:19 AM

--

------
www.bookwormbethie.wordpress.com
www.flickr.com/photos/bookwormbethie

bookwormbethie

Member since 6/6/10
Posts: 134
Skill: Intermediate



In reply to CM_Sews

Date: 3/26/12 4:41 PM

thank you for the tip about the parellelogram, and yes I would prefer not to use the continuous spiral method, i'm sure it's easy peasy, but it seems a bit intimidating to me! i want to feel comfortable doing this new technique, and i feel i would have more control and understanding of what's going on if i don't use the continuous spiral method -- more hand's on and time consuming though, but i don't mind!

and no, i'm actually going to be binding the edges of a curvy "finger tip" mitt, you know, smallish, and you can use it to lift off a pot lid or something, something cutesy, and a little practical

something i'd like to make with scraps leftover from a bigger kitchen sewing project.......

------
www.bookwormbethie.wordpress.com
www.flickr.com/photos/bookwormbethie

stirwatersblue


Kansas USA
Member since 12/13/08
Posts: 5326
Skill: Intermediate
Body Type:




Date: 3/27/12 4:05 PM

Quote:
(3) after I sew down the bias tape the first time, can I hand sew the bias tape to the front (using a hidden stitch, ladder stitch, or what not) like I would if I was doing quilt binding??

I would sew it to the right side FIRST, and fold to the back. Then either slipstitch from the wrong side, or stitch in the ditch from the front.

If you've made your bias tape wide enough OR made French bias (where one long side is the fold and the other long side is the two raw edges together), then you can work with a finished edge on the wrong side. If not, you can trim neatly along your stitching line. Since it's on the bias, it won't ravel. (Some fabrics maintain a crisp cut edge better than others, however. A raw bias edge of microsuede, for instance, won't get as rough/fuzzy as a raw bias edge of quilting cotton. So keep that in mind if your trimming isn't totally neat!)

------
~Gem in the prairie

solosmocker


Member since 1/23/06
Posts: 2346
Skill: Advanced



Date: 4/3/12 9:14 PM

I have tried many methods but find this one that I learned from a Sunset Slipcovering book to be the most accurate and easiest.

Cutting bias

I only recently discovered this method. It is a bit different from the "pants" looking method. What I like the best is the accuracy of this method using my rotary cutter and mat.

------
http://lasewist.blogspot.com/
Printable Version
* Advertising and soliciting is strictly prohibited on PatternReview.com. If you find a post which is not in agreement with our Terms and Conditions, please click on the Report Post button to report it.
Online Class
Sewing with Slippery & Drapey Fabrics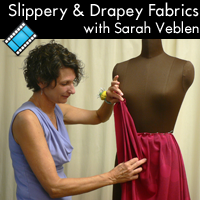 Online Class
Fit the Tee to a T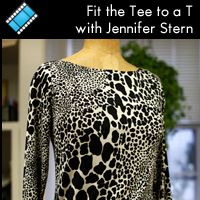 Eagle's View PM/54

by: BADBamaBun...
Review
Sewing Workshop Pearl & Opal Jackets

by: Stitchmake...
Review
Christine Jonson Shirred Top & Princess Wrap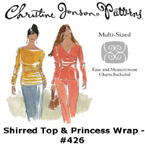 Pattern Details
Shapes Three Fold Vest Pattern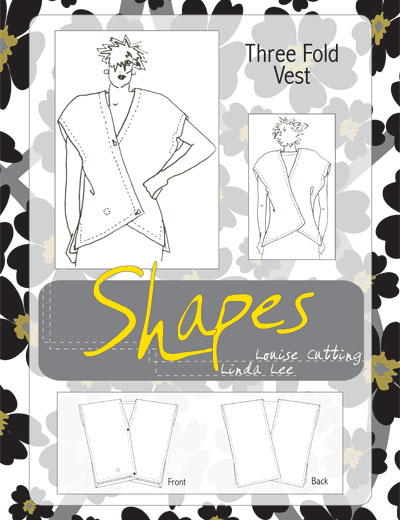 Pattern Details