westmoon


United Kingdom
Member since 9/7/11
Posts: 742
Skill: Advanced Beginner

1 member likes this.




Date: 3/27/12 7:40 PM

I started to sew about 9 months ago. Out of the blue, I decided I needed a hobby, bought a cheap sewing machine and immediately started making bags. A few months after that I started selling the bags I was making on etsy because I was in danger of being buried in them. However, at this point I feel like there is a world of Fun Things To Do With A Sewing Machine that I am missing out on because there is a limit to how complicated bag patterns get, beyond ever more peculiar ways to inset a zip.

I'm sort of thinking of trying out making some clothes. However, I have NO IDEA where to start. I feel like I have SOME idea what I am doing with my sewing machine, and with a total lack of modesty I will say that my bags, even the most complicated patterns, tend to turn out pretty well, with one or two unfortunate exceptions (never mention the Giant Ruffled Monstrosity In Pale Green). However, the easy thing about bags is that I knew exactly where to start: an unlined tote bag. I don't know what the equivalent is in clothes. My sole experience is that I once made one skirt, back in the mists of time when I was in high school. Unfortunately, I mangled it so badly that when completed it was a sad, sack-like object that was neither use nor ornament.

So far, I have bought Sew What: Skirts. I have acquired a pattern for PJs with the idea that I might make some PJ shorts. I have a free pattern for a sleeveless vest top from one of the big pattern makers. I have a ton of fabric. I just don't know where to START that will not be frustrating.

Help me, sewists! What do I start?

(I don't know if this is going to change your answers, but I also have HORRIBLE problems getting RTW clothes that fit. I'm a UK size 14 bottom but I have very wide shoulders, a VERY large bust, and I am long bodied. I have to buy size 18 tops so that buttons don't strain across my bust, and I then swim around in acres of cloth at my waist in tops that are too short for my long body. It's basically appalling.)

------
http://sewingnovice.blogspot.co.uk/
One woman. One sewing machine. One giant stack of fabric. What could possibly go wrong?



Member since 12/31/69

2 members like this.




Subject: I just dont know where to START with clothes Date: 3/27/12 8:14 PM

Skirts are the easiest way to start for many people. Cotton, especially, is easy to work with. This can allow you to learn zipper insertion, darts and have a wide variety of them,just like bags. Someone may have a better answer for you.




a7yrstitch


Texas USA
Member since 4/1/08
Posts: 6942
Skill: Intermediate



In reply to westmoon

2 members like this.



Date: 3/27/12 8:19 PM

I'll recommend a double approach.

One side...
Make up those PJ shorts. Check the actual seam to seam measurements on the pattern against seam to seam measurements on something you own that has a similar fit to see if the pattern is close. Work on pattern adjustments to make it close. Then treat yourself to cutting extra wide one inch seam allowances for a little wiggle room on fit for your first go round.

They are PJ's, have a little fun. A great way to get started, we all need something to wear when we are washing everything else on laundry day.
-----------------------------

The other side....
This will make your head spin; but only for a while. Get used to the Search Board function that shows up in the very small menu bar under the larger tabbed Menu bar when you are in the Message section of PR.

You might want to start by search 'wide shoulders' in messages. You do not need the name of a poster, leave that blank. This should help you with enough information that you should then be able to know what to look for on google searches to help you along.

Then try, 'fba' as a search in messages. Same thing, you don't need the name of a poster. Check for some of the longer threads where someone had a problem and other PR members helped walk her through the fba. You'll eventually notice that there are some members that are very experienced with fba's and you may want to insert their name into the search and isolate out their posts.
-----------------------------------------------------------------

There are other resources in the menu to the right but once you've done some searching on the board in regard to your particular assets, I'd start thinking about choosing a book on fitting so you have a pictorial resource in front of you to coordinate with what you read and responses you get to any questions.

Then, I would tackle tops. Lucky for you that you have wide shoulders and a long waist. Lots of room for spreading out adjustments. Here is a sample of the type of help you can find online when you have a better idea of what you are looking for (why I suggested the little bit of research above as a first step), Fullbust adjustment for princess seams. <

Not the best example, but just to let you see that there is definitely help when you get ready to sew a top.

You'll also find when searching the message boards for fba posts and questions that there are comments about which of the patterns may be easiest to work with for your figure. You might want to note those when you are checking through the threads.

Best wishes. Go slow, be patient, maintain a sense of humor, do a little homework before you pull out the scissors - or not! You'll have to figure out which approach yields success and keeps you happy in your sewing endeavors.
(Well, this is embarrassing, I'm having trouble with the link function. Click on the link at the first word or two of the color change and you'll get to it.)

------
I have no idea what Apple thought I was saying so be a Peach and credit anything bizarre to auto correct.

KathySews


Michigan USA
Member since 10/1/06
Posts: 4177
Skill: Intermediate
Body Type:


1 member likes this.




Subject: I just dont know where to START with clothes Date: 3/27/12 8:29 PM

get familiar with the sewing knowledge base section. tons of information and it helps to just review it so you know what is there.

If you are buying tops that are too big in order to fit your bust - you are a candidate for learning about FBA - full bust adjustments. Most patterns are designed for B-cups.

Fit For Real People is a fitting book that many of us use. I had never heard of the full bust adjustment until I started reading posts on PR. Like most of us, pattern modifications will need to be made on almost everything you make. Don't let that discourage you. Once you identify your body needs, you are on your way.

Welcome to sewing clothes for yourself

Nancy K


Member since 12/28/04
Posts: 9180
Skill: Advanced
Body Type:




In reply to westmoon

1 member likes this.



Date: 3/27/12 9:20 PM

You are a prime candidate for learning to sew clothing! Those size 18s probably fall off your shoulders so that you can get it to fit your bust.
Start with a few skirts because they are really easy to sew and not hard to fit.
You probably have a basic sewing kit from your bag sewing. Now you need to pick a simple skirt pattern; an a line is pretty easy to fit.
Take your measurements. By the pattern by your hip size. The pattern books tell you how to measure your self.
A basic sewing book should also be in your future. There are threads here on PR on good books and also on what a beginner needs to get started. Good luck, remember it's fun and that everyone has a wadder once in a while, or even more frequently. There's a high learning curve but it's worth it.

------
www.nancyksews.blogspot.com

heathergwo

California USA
Member since 11/14/11
Posts: 958
Skill: Advanced Beginner

2 members like this.




Subject: I just dont know where to START with clothes Date: 3/27/12 9:42 PM

I am kinda like you. I jumped right in and started with a cover for my sewing machine and then moved onto bags. But unlike you, I jumped right into clothes too.

I recommend PJ's - especially PJ pants, first. I made some with an easy to use knit material and they came out AWESOME! Then i made PJ pants for friends & family so I really got the hang of it. Then I started with an easy cotton shirt and just kept going from there. What I didn't know, I looked up in books and watched Youtube videos online. Sure, some stuff ended up in the trash bin, but as you go along, more and more will become wearable parts of your wardrobe. Just don't spend a ton on fabric, or make muslins first, so you don't feel guilty if it ends up a wadder!

Good luck and have fun! I never had a hobby before and I LOVE IT!

PS - How to do you sell your bags on Etsy. I have several posted, but they never sell??? I am not charging that much... wondering if you have any tips?? PM me if you'd like!

------
Brother Innovis 1250D
Babylock Enlighten
Singer Curvy 8763
Brother 1034D
Janome 385.19606
Brother 2340CV

BeckyNoSleep


USA
Member since 4/19/10
Posts: 140
Skill: Intermediate

2 members like this.




Subject: I just dont know where to START with clothes Date: 3/27/12 10:57 PM

It may actually be helpful to have someone measure you - I find it very hard to get decent upper body measurements while I'm moving my arms. Get them to measure everything - there's a nice set of visual instructions at http://sewmamasew.com/blog2/2008/05/how-to-measurements/
That will be a good starting point for finding not only a specific pattern that fits, but a company that makes patterns that tend to fit you better.
Good luck, let us know how it goes!

Mikgirl


Member since 2/24/10
Posts: 309

1 member likes this.




Subject: I just dont know where to START with clothes Date: 3/27/12 11:15 PM

I suggest reading some clothes sewing books. I jumped into sewing clothes with not much knowledge, and wondered why my clothes look so "homemade"... My sewing skill got better after LOTS of trial and error and "Aha!" moments...
After few years of sewing I got some sewing book (as a gift!) and was amazed how much information there is, and wished I read those tips first.
(Actually, when I first started, I ignored those important steps because I was too lazy, and thought "how important can it be?"
Well, they are!)
I just read Colette Sewing Handbook and it was great. Lots of great information and some clothes patterns. There was a pattern for a skirt as well.
http://sewing.patternreview.com/cgi-bin/readbookreview.pl?readreview=1&ID=1711

-- Edited on 3/27/12 11:16 PM --

sew2006


Ontario CANADA
Member since 6/24/06
Posts: 2339
Skill: Advanced

1 member likes this.




Subject: I just dont know where to START with clothes Date: 3/28/12 10:12 AM

I would also suggest trying to alter some of your not so favorite RTW garments. For this all you need is a seam ripper, pins, chalk and scissors. For button front shirts that are falling off shoulders--the sleeves can be removed, shoulder trimmed a bit and re-sewn back in. For garments where the back is larger you can unpick the side seams, pin baste the garment until it feels better. You can remove more fabric from the back and retain the width in the front. Some dresses may also be great candidates for shortening into longer tshirts/tunic lenghts. Color blocking is huge in fashion right now, so adding some lenght to existing garments will fit right in.

This is how I started sewing-it was a faster means to better fitting garments than starting from scratch. Last winter I picked up some XXL long sleeve turtlenecks. The sales cleck asked if I had tried them on as all sales were final. I've made them into tshirts--bonus the hems were already done.

------
Janome10001, Babylock ESG3, Brother ULT 2001, White 634D serger, Pfaff 1472, Singer featherweight, Singer 14T957Dc, Bernina FunLock 009DCC coverlock, Brother PQ1500S, Janome CP900.

MagnoliaHoney

Kansas USA
Member since 8/16/10
Posts: 245
Skill: Beginner

1 member likes this.




Date: 3/28/12 10:55 AM

I started with a skirt too. Actually my very first thing was a slip (a tricot under garment), I would NOT suggest tricot as a first fabric. lol However, I was determined and I did get used to it by the end, and have made more. lol haha The cotton skirt was pretty easy though.

I also like the suggestion of some one else measuring you. I probably wouldn't get a friend (unless they are a fellow sewist) or neighbor or such to do it though. What I would do is what I do. I go regularly to a small privately owned fabric store. She also offers classes. Which her kind of classes I also highly reccomend. I have only been able to afford one of her classes so far but so worth it! I learned a LOT. And I plan on taking more as I can afford them. Any way, for her classes she measures you and hand drafts the pattern for you, and then you construct the entire garment in class, NO homework! All done in class. Which I like a lot. Cause I needed hands on help. Anyway I go into her store quite regularly to shop, but also have her remeasureme me every few months. She has nice papers (with little boxes for every measurement imaginable) printed up to fill in for your measurements I refer to that paper constantly!

I have so far not really ventured into FBAs. I'm just not comfortable with them yet. So I do patterns that draft for larger bust already with lots of ease-Elizabeth Lee Designs, Hot Patterns, and Kwik Sew to name a few.

Another thing I do when considering a pattern is I do a search on that pattern first, I see who else has made it. How it looked on them, was it easy for them, was it a lot of adjustments for them. And what is their body type? Are they like me in body type, or completely different? I start looking for the people who have similar body types to me, and follow their reviews. That has also lead me to know which pattern companies to search out and which kind of patterns would work or look best on me. I can tell you body type vs pattern is a huge key to things looking good. Some patterns look horrid on my body type, but in the same turn the ones that look good on my body type look horrid on people with a different body type. IE I am big busted, curvy girl. The patterns that look good on me, I've noticed look really bad on small chested, straighter figures. And in turn the ones that look good on the straighter figure girls do not look too good on my figure.

------
Visit my blog http://www.heathersprairie.blogspot.com
Printable Version
* Advertising and soliciting is strictly prohibited on PatternReview.com. If you find a post which is not in agreement with our Terms and Conditions, please click on the Report Post button to report it.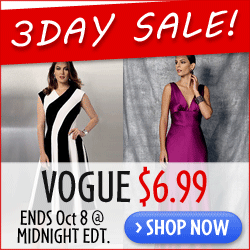 Online Class
The Contemporary Couture Jacket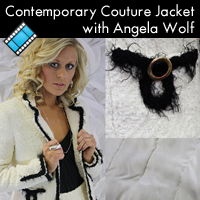 Online Class
Expert Sewing Techniques for Jackets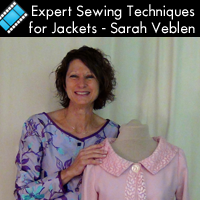 Vogue Patterns 8774

by: KG2
Review
THE BASIC SLEEVE, a CD book by Kenneth King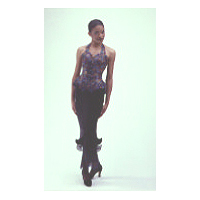 Pattern Details
SewBaby Prairie Bonnet Pattern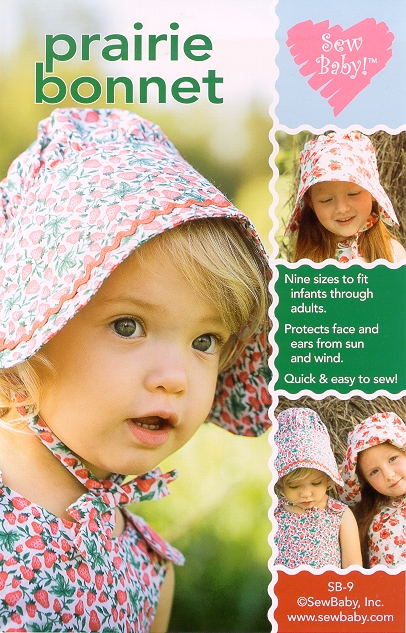 Pattern Details
Vogue Patterns 1160

by: Sixtiesgir...
Review