lakaribane


Beginner
HAITI
Member since 7/23/07
Posts: 2085

1 member likes this.




Date: 3/30/12 9:33 PM

Before I go into this, I will come out and say that I am a tragically bad blogger. So I am not preaching by example. Haven't posted in months on my own blogs.

I also probably need to apply most of these things to my own blogs.

But I still have opinions on everything, n'est-ce pas?

Ok, so I've seen enquiries here about what makes a blog interesting.

I would like to list the technical aspects that I enjoy.

1) An Introductory Post/About Me Tab
I love reading the very first post on each new blog I find. Some people jump in with both feet but I admit to really enjoying a little history of the [sewing] blogger.

Bonus points if it's on a separate tab so one can find it quickly and easily.

Q: is that feature on all blog sites ie blogger, wordpress, etc.?

2) The blogger's email address

Sometimes, one may want to ask a question or share something that is not related to a particular post. I think it's convenient to post an email link or something so visitors can discreetly contact the blogger.

2) Coherent tag words

I'm OCD, I admit. My professional training just reinforced that. Research of information is a major part of my day-to-day life.

So I get a little annoyed when bloggers tag, say, V1250 as "dress" or "vogue". Some bloggers never even mention the pattern name or number in their entire post!!!

I am very happy when a blogger takes the time to at least name the pattern properly ie "vogue 1250". Makes searching so much easier.

Bonus points if the blogger also adds "DKNY cowl knit dress".

I admit it is the kind of thing that one might have to plan ahead. As in, decide in the beginning what tag words will be used systematically (dress, pants, skirts, jacket, pattern name+number, fabric etc.)

3) LinkWithin widget

I don't know why but I am addicted to this thing. I love to "visit" a new blog through this feature.

4) Detailed archive links

Again, the OCD problem I suffer from. I prefer archives that show the post titles by month than those who just list the months. I might remember you made this pattern but certainly not when. It becomes a chore to click through all these posts.

5) Email subscription

I am in love with this newish feature for very selfish and dishonorable reasons: I can't visit blogs at work, can't even open the feed aggregator (Google Reader) so I love getting new posts directly in the inbox.

6) Full post RSS feeds

I still add blogs to my GR but I'm happier when the posts are sent where I can read the entire thing in the GR. I know it's an option in Blogger (I think) but I don't know for other sites.

Hum, I think I have reached the end of my favorite features for now.

What do you guys like to see on blogs?

------
Fashion Maté, where I blog about what I (eventually) sew : http://fashionmate.blogspot.com
Addicted to Pinterest? Me too! : http://pinterest.com/lakaribane/

abbe

Member since 3/20/07
Posts: 9



Date: 3/31/12 11:29 AM

This has nothing to do with your topic, but instead, OCD. I see now how my ADHD is so present, especially when sewing. Like, "Hey, I can get this done in half the time if I take the shortcut I just made up." Wrong!

Marcia R

Expert/Couture
Member since 4/16/09
Posts: 37



Date: 3/31/12 5:39 PM

Hi I am not familiar with all the terminology. What is Linkwithin widgit and RSS feeds? Thanks.



lakaribane


Beginner
HAITI
Member since 7/23/07
Posts: 2085





Date: 4/1/12 4:53 AM

I'll try to explain in layman's terms:

Linkwithin is this little program that shows links to older posts from a blog, I think, that have the same key words?

If you look at my blog, you'll see that at the end of each post, it says "You may like" (well, mine is in French, LOL) with the title of the post and a photo from it as a thumbnail. It's just a cool way to get people interested in your content. It's free too!

RSS feed is the content of a blog that you get automatically via a feed aggregator. If you use Gmail, with the same address and password, you get Google Reader. So instead of opening each blog in your browser, you get every post in one place. Like for the news? A roundup of everything that was published?

Hope this was clear.

------
Fashion Maté, where I blog about what I (eventually) sew : http://fashionmate.blogspot.com
Addicted to Pinterest? Me too! : http://pinterest.com/lakaribane/

petro


Advanced
Member since 6/24/07
Posts: 2484





In reply to lakaribane <<



Date: 4/1/12 11:16 AM

Well I'm just starting out nervously in the blogsphere Lakaribane, and fall down on all of your points and a few more beside no doubt. There is much I just don't know how to do yet, including 3 - 6. For 1, I did compose a few daft intro posts - found I couldn't write a thing I thought anyone would want to read, and deleted them one by one. Checked other people's and thought 'Wow, she has an interesting life, now what the heck can I say?'
For 2, I haven't done this yet, don't you get lots of spam or risk viruses if you open mail from unknown sources?
I'm off to look at your blog now.

lakaribane


Beginner
HAITI
Member since 7/23/07
Posts: 2085





Date: 4/1/12 12:20 PM

Oh, Petro, I don't do a lot of those things myself, LOL! Plus you will see my blog is sooo neglected, it's shameful!

Re: your question, do you mean the feed aggregator? It's actually a special inbox, if you will.

In Gmail, you can access it with the same email and password as your inbox, except it only lists all the blogs whose URLs you type in.

There are independant feed aggregators too...bloglines? I think I used to use before I got a Gmail address.

I'm going to take a screencap to illustrate, maybe that will make it clearer.

(En fait, c'est comme recevoir des dépêches dans la salle des nouvelles, tu vois?)

BRB

------
Fashion Maté, where I blog about what I (eventually) sew : http://fashionmate.blogspot.com
Addicted to Pinterest? Me too! : http://pinterest.com/lakaribane/

lakaribane


Beginner
HAITI
Member since 7/23/07
Posts: 2085



Date: 4/1/12 12:45 PM

Ok, I'm back.

First, here's the wiki entry for RSS feed that I should have posted in the first place instead of confusing everybody.

Basically, you can subscribe to get all the posts (RSS feed) into a special inbox (Feed Aggregator or Reader).

Here's what my Google Reader looks like:



As I am quite addicted to sewing blogs, I copy the url into the window for that SUBSCRIBE button and all the new posts are "added" to that blog's list.

See all the names with the numbers besides them? Those numbers indicate the new posts I haven't read yet.

Why is this interesting?

If blogs are blocked at work, you can still read them by opening your Google Reader or other aggregator. You can forward them via email (your Gmail address book will autocomplete in GReader), you can star a particular post, you can comment on it (they used to show your comments in Google Buzz, I guess now it would be G+)

I access my Google Reader from the top-most menu in my Gmail inbox (black band).

ETA my photo came out ridiculously small so here's the link to the photo album online
-- Edited on 4/1/12 12:48 PM --

------
Fashion Maté, where I blog about what I (eventually) sew : http://fashionmate.blogspot.com
Addicted to Pinterest? Me too! : http://pinterest.com/lakaribane/
Printable Version
* Advertising and soliciting is strictly prohibited on PatternReview.com. If you find a post which is not in agreement with our Terms and Conditions, please click on the Report Post button to report it.
Fit the Tee to a T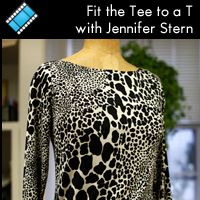 Altering Jackets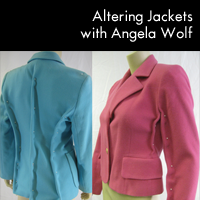 BurdaStyle Magazine 02-2011-116

by: SewWil
Review
Sewing Workshop Haiku Two Pattern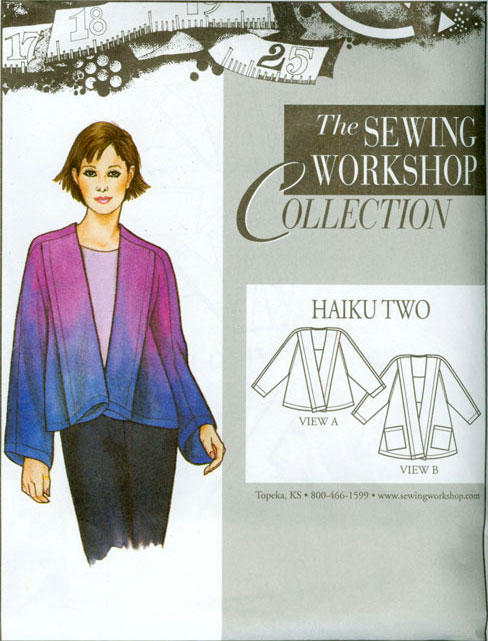 Buy Now
Petite Plus Patterns Yoked Blouse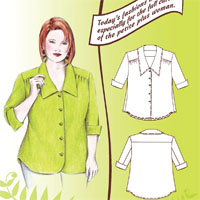 Buy Now
Self Drafted Pattern 117862-1005

by: French.Sea...
Review