Learn To Sew


Advanced Beginner
Member since 4/12/05
Posts: 11714



Date: 4/2/12 11:14 AM

Quilting class week 8
Today was not one of my finest days. Spring is here and my sinuses are bothering me. My head hurts, my stomach wants to churn. Menopause is upsetting my emotions. Not a good day for me.

I am feeling the pressure of having the quilt ready for the long arm next week, and it is making me crazy. So much left to do, and I barely understand how things are to go together. This is upsetting me and making me worry. I know, I should not be so concerned, but I just am. What if I do not get it done? What if it is wrong and I do not have time to redo it? And my favoirte question "How the heck do you do…?" Those types of things are driving me nuts. Add menopause upsetting my emotions, and I was a basket case.

Last week we learned the flying geese. It was a relaxing class. Homework was light and I got time to enjoy life and my Doxie's again. DH and I spent time together during the week. I recharged my sewing batteries as well. I felt more relaxed than I had in a month.

All this went out the door right after class started.
I did not know if I had done all my homework correctly or not. It turned out I had done all I needed to do. We were to sew our flying geese blocks into a row. Most had theirs going one way. One student had hers going both ways. I made mine into diamonds. I was told I could, so I did. I had my rail fence blocks sewn in a row too. I even made sure that the first block of the geese matched the first block of the rail fence! What I could not remember was if I was supposed to sew the geese to the top of the quilt and the rail fence to the bottom of the quilt or not. I just did not know, and it began to build some stress in me. I worried if I should sew them on or not. I decided not to, which was correct. I got the picture out and they are not connected to the places I thought they were. Good thing I did not sew them on…


Things started going wrong not long after class started. I was already stressed from knowing the long arm was coming faster than I knew I was ready for it. This really is bugging me.

Once class started, I was lost from the word GO. We were going to learn sashing and borders. I knew there were borders on this quilt, but there are sashes too? Yes, there sure are. I learned how to make them and sew them. She had us lay our fabric out for cutting sashes lengthwise. I am so used to crosswise, that it really threw me. I did not understand how to fold it, and tried to figure it out. It was wrong as it was not folded enough. I did not know this. She went from student to student to make sure we understood how to do things. I did not understand and the teacher thought I must have understood. No, I had no clue… I was having trouble focusing on things, concentrating was very hard and nothing seemed to sink in. The way I had it laying on the mat, the fabric was way too long for me to cut the salvages off. I could not reach 4 feet away from me. Usually we cut cross wise. Not today. We cut lengthwise. We folded the fabric, making sure the folds matched, then folded it and trimmed off the salvage. I needed to have it folded again, but I did not know it. I could not reach the end of the fabric, so I had to guess and slide the ruler down the cut edge and continue cutting the salvage. This causes no end of problems later on... She came by after I had done this and folded it again. Now it was a manageable length for me to work with. I asked her to unfold it and show me how she did it and she did. Just like a towel, ok, got it. Then she pressed hard on the folds to flatten them. How come I did not get this the first time?

I then trued up the right side--5 times-- to get it fixed from that wonky cut from the salvages… Then we cut one strip 5 inches wide. Then I cut 2 more. I had to true up after every cut. At this point, I was 45 minutes behind the faster students. I was confused and felt lost. I was worrying about learning the borders, which she said would be harder. Just what I needed to hear. I think my blade must need changing, as it was hard to cut all those layers. At one point when I had a small place that would not cut properly, I gently went back and forth on it. She said to "cut it and not saw it". That upset me. I heard someone laugh. Now I was really embarrassed, and crying. (I said it was not a good day for me. Do I like to admit all this, no, I do not, but it did happen.)

She then showed others how to attach the sashing to the quilt. She had us true up one edge of the sashing. Then she had a student lay their quilt on the floor. She took the first sash strip and put 2 pins in one end. She laid the sashing right across the middle of the quilt. We could choose side to side or vertical. (Mine was side to side) I still do not know what the difference would be if it was done the other way. Anyway, she laid the sashing across the middle and had the student put a pin in the strip at the edge for a mark to trim. Ok so far. Trying to carry the quilt and the pins to the table to cut it made most of the students pins come out. Most had to do it over. I did too. It would have been easier to cut it with scissors on the floor. Why not slide a small mat under the sashing, move it away from the quilt several inches, and trim the sashing at the proper spot? It would have been much easier for us--just e sure to not cut the quilt! We went back to the tables to continue working. We took our sashing strip and opened it up. We folded it in half and put a pin in the fold. Then folded again for the quarter fold. We used 2 pins, each on a single layer of fabric for marking the quarters. We then did the same with the quilt. I have not got this down as well as I wanted to, but I am trying. The pins kept coming out or I would have 2 layers of fabric in the sashing.

I remember she said the reason we were going to measure it either across from side to side or from top to bottom was so the sashing and borders would not get wonky as they were sewn on. This will keep it square or nearly square. We used that measurement and not just sewn it on and trimmed. If we sewed it on and trimmed, it can get out of square very easily. This way it is supposed to look much better.

On my quilt, she pinned one sashing for me and had me put more pins in and work out any ease that could be there. I did ok, and sewed it to the top of the quilt. I pressed it and it looks good. The sashing is the tropical print fabric. When I tried to do the lower sashing, well, it needs more work. It is pinned and needs more pins and adjusting. I still need to finish the lower sashing.

Once we have the sashings sewn on and pressed, it is time to add the geese to the upper sashing. Then add the rail fence to the bottom sashing. Those might come out exactly ok at the sides, or they could be short on the sides or long on the sides. Trim if too wide and add a small piece if too short. Make it work. No one will notice a small piece added if you do not tell them.

I have the border fabric cut and need to get it sewn on later this week. The teacher wants us to do mitered corners. I was not expecting that. I can see watching all the YouTube videos I can find this next week. I will be asking for help from my PR friends too.

I have my backing fabric. It is the green swirly print I posted on in week 7. I love it. We have no class next week, as we need to finish the quilt top and get it on the long arm. Class resumes on April 14th. We then learn how to trim the quilt and sew on the binding.

The teacher showed us how different colored threads affect the quilt. We will need to choose the thread for the long arm, and the batting. We need to buy our backing fabric. I already have mine and some have seen it, as I took it yesterday. As for the pattern we choose on the long arm, I am thinking either a daisy flower or a leaf pattern.

After the class was over and the students left, I was putting things away. I lost my 6x24 ruler. While I do not like this ruler, I still need it. We could not find it. Another class came in and rearranged the room. I just wanted to go home and crawl in bed. I was upset over loosing that, over crying and being such a baby, over my stomach rolling like crazy and my head hurting. It was just too much for me. I ended up leaving the store without it. I was sure I had put my initials on it, and I still am. Anyway, I was 2 miles away and they called to let me know they found it under a mat or some such place. I drove back and picked it up. Two of the employees are so nice. They both hugged me and told me if I need help, just ask. They will help me all they can. I adore those two ladies. They are so kind.




------
Bernina 630, my much loved main machine
Bernina embroidery module
Pfaff 2036 my back up & travel machine
Babylock Molly, mechanical
Bernina 1200DA serger
Unique Sewing Cabinet 450L

cinca

Member since 4/27/11
Posts: 441

1 member likes this.




Date: 4/2/12 11:36 AM

Don't worry. I mean, what will happen if you don't finish in time? You might have to go in later to have your sandwich quilted. Not the end of the world. It is not worth the stress you are feeling.

Do you have any vitamin B12? Try that. It works wonders for my stress when I feel overwhelmed with tooo much to do. It helps me relax, focus and do what I need to do.

Learn To Sew


Advanced Beginner
Member since 4/12/05
Posts: 11714





Date: 4/2/12 12:05 PM

Well, the teacher did say a couple of weeks ago that everyone has always finished the quilt. Great, I could be the first to not finish it. I do not need that hanging over my head.
Yesterday I drank some Vitamin water and that really helps. I must still be low in the B Complex, as the water made me feel much better. I should take some vitamins today as well.

I am not as upset as I was. I'll get over it.

I was reading online a site called Borders for Dummies. I put it on my desktop and just glanced at it. I think it will help me. It sure can't hurt.

I have 20 mags from Fons and Porter that were given to me by PattyGee. I will look through them and see if there is anything on borders and see what I can learn.

I will get through this and learn from it. I need it done by next Monday, and I feel the pressure still. No, I have not done any sewiing since Sat. I need down time to get over feeling so upset. Now I think I can handle it and go forward again.

------
Bernina 630, my much loved main machine
Bernina embroidery module
Pfaff 2036 my back up & travel machine
Babylock Molly, mechanical
Bernina 1200DA serger
Unique Sewing Cabinet 450L

SewBusy63


Intermediate
Member since 12/10/07
Posts: 4676





Date: 4/2/12 12:20 PM

I am glad you are not as upset as you were. Take your time and I am sure you'll have your quilt ready for the longarm on time.

------
~Diana~

♥ Bernina 830E ♥ Bernina 1150MDA serger

✝The Lord is my Light and my Salvation: whom shall I fear? The Lord is the strength of my life; of whom shall I be afraid? Psalm 27:1✝


Learn To Sew


Advanced Beginner
Member since 4/12/05
Posts: 11714



Date: 4/2/12 4:53 PM

I have sewn the sashing on twice now. I have measure it against the quilt 4 times, laid it on the floor and made sure it is is the correct measurement and it was. Then pinned it and it is wrong again. Unpinned and repinned. I just sewed it for then 2nd time. I cheated in moving the bias triangles over just a little and taking a deeper seam over them. I just do NOT know what else to do to make something a quilt that has a lot of bias squares fit onto a sashing cut on the lengthwise grain with NO stretch.

I have a couple of small tucks, and this time, I am leaving them in. I am not taking them out again. Good grief, this is supposed to be fun and it is making me crazy. The one of my ends of the quilt/sashing do not meet by 1/8th inch. Other than taking it apart for 15 inches and taking another deeper seam at the bias square, I just do not know what to do.

Is this going to be ok or what????

------
Bernina 630, my much loved main machine
Bernina embroidery module
Pfaff 2036 my back up & travel machine
Babylock Molly, mechanical
Bernina 1200DA serger
Unique Sewing Cabinet 450L

SewBusy63


Intermediate
Member since 12/10/07
Posts: 4676





Date: 4/2/12 5:17 PM

Can you post a picture?

Any experience quilters know what Carol can do??

------
~Diana~

♥ Bernina 830E ♥ Bernina 1150MDA serger

✝The Lord is my Light and my Salvation: whom shall I fear? The Lord is the strength of my life; of whom shall I be afraid? Psalm 27:1✝


Learn To Sew


Advanced Beginner
Member since 4/12/05
Posts: 11714





Date: 4/2/12 5:34 PM

You know, it is possible the block i have sewn it to is just a little wide. For now, I am going to ignore it and put the geese and rail fence on and go from there. I do not have much time to get this all done, so I have to keep going.

I found an article in the one of the F&P mags on mitered corners and borders. I will sit and read it later today.

If I had all the time in I needed, I would learn how to do this correctly. It will all change when on the long arm anyway. So it is not perfectly square when I am done. It is my first project, there are many, many bias squares and normal squares, so it is off just a little bit at that spot. It might not be off when I attach the rail fence. It might match up perfectly. Or not. The teacher said those might not match perfectly, so not to be too surprised if they do not. She did not say the same thing on the sashing and borders.

Do you normally press them open or to the quilt? The teachers instructions are for borders and she said to do the sashing the same way. Press open. Seems weird to do that right now.

One thing I am much better at is making the pins on the quilt and the sashing line up and match. I must have done it 10 times today, so I had to improve at some time.



------
Bernina 630, my much loved main machine
Bernina embroidery module
Pfaff 2036 my back up & travel machine
Babylock Molly, mechanical
Bernina 1200DA serger
Unique Sewing Cabinet 450L

Maia B


Advanced Beginner
Illinois USA
Member since 10/27/10
Posts: 4684





Date: 4/2/12 5:44 PM

Yes, it's going to be OK. Sounds like that class was moving too fast! So sorry that you had such an awful day. Allergies, menopause, and that breakneck pace are a bad mix. Glad you recovered your ruler, those aren't cheap. 1/8th inch off? I usually fudge it... Cutting is a challenge for me still. All I can say is that after this, a true beginner's quilt will seem so easy.

------
🌸 Plenty of machines, mostly Berninas 🌸

SewBusy63


Intermediate
Member since 12/10/07
Posts: 4676





Date: 4/2/12 6:09 PM

I always press my seams to one side, but then I've never taken a class and been told do press them open. Glad you are forging ahead! I look forward to seeing your finished quilt. What thread color/design have you decided to go with?

------
~Diana~

♥ Bernina 830E ♥ Bernina 1150MDA serger

✝The Lord is my Light and my Salvation: whom shall I fear? The Lord is the strength of my life; of whom shall I be afraid? Psalm 27:1✝


Learn To Sew


Advanced Beginner
Member since 4/12/05
Posts: 11714





1 member likes this.



Date: 4/2/12 6:30 PM

Maia, thanks for the vote of support. You have no idea how much I need it lately. This pace is a killer to me. I sew slow and then think about how the sewing went. Then sew some more and think again. This just works best for me. Forging ahead at breakneck speed is not so not me, but I will keep going. Yeah, I am stil thinking I will do the beginners quilt in the Quiilting Academy vol 1, Freshman Year. That will give me a good foundation to build on. Right now, mine is ok, but it could be a lot better.

Diana,
I just like to press them to the side. It just "feels' wrong to press them open. I will read my magazine article and see what the experts tell me.

As for color of thread, how about a medim varagated color with greens and dark pinks? I will "interview" the thread when I take the quilt in early next week. I learned the word "interview" by watching an eposide of Fons and Porter last night. They showed one that looked good on the light colored blocks but looked like lint on the darker colored blocks. That would drive me nuts. They used a varigated color too. Bues and reds, I think.

I laid my geese on the top of the quiit, and spread them out, side to side to check placement. They are too wide and will need a gentle cutting. I will do a tad on this side, a tad on that side and then check placement again. I sure do not want to cut off too much. The rail fence is also too wide. I think I'll do the fence first and the the geese. If I get both of these sewn today, I will be a happy girl. If only 1 sewn, that is still good.



------
Bernina 630, my much loved main machine
Bernina embroidery module
Pfaff 2036 my back up & travel machine
Babylock Molly, mechanical
Bernina 1200DA serger
Unique Sewing Cabinet 450L
Printable Version
* Advertising and soliciting is strictly prohibited on PatternReview.com. If you find a post which is not in agreement with our Terms and Conditions, please click on the Report Post button to report it.
Sewing Facings and Developing Facing Patterns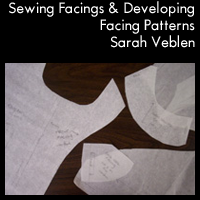 Fun with Fitting - BODICE w Darts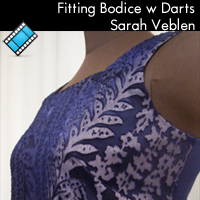 New Look 6699

by: ericasisme
Review
SewBaby Easy to Sew Baby Layette Pattern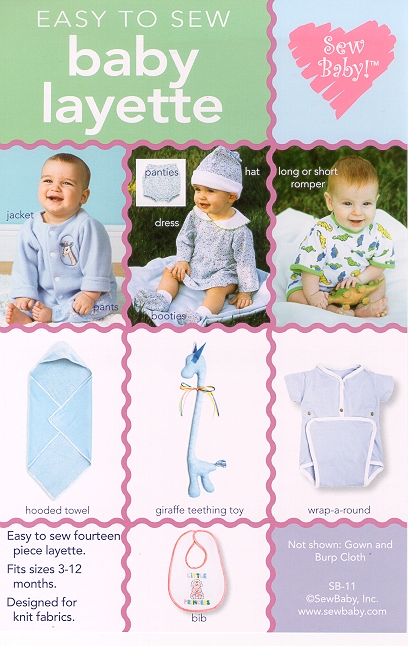 Buy Now
Islander Sewing Systems Women's City Western Blouse Pattern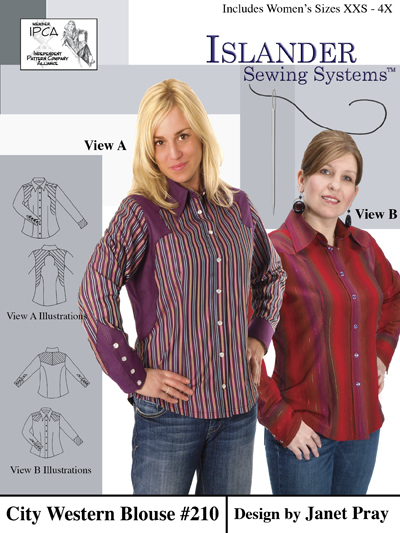 Buy Now
New Look 6110

by: JUNIPERJUN...
Review