meanjean


Intermediate
Texas USA
Member since 5/4/05
Posts: 433



Date: 4/3/12 9:06 PM

Help!

Here's the background.... Since I'm relatively new to sewing with silk, I decided a nice practice project would be to make a chemise. This way I could practice seam finishes, edge finishes, spaghetti straps, etc. I created my pattern based on an empire style where there are gathers under the bust. The top edge is curvey -- like two giant scallops, one over each breast.

My fabric is a very light weight, black silk jacquard. I hand-washed it with baby shampoo and dried in the drier on low temperature with a well-worn cotton tea towel (little lint), until it was just slightly damp. I then pressed the fabric lightly with on a very low setting. Because of the weave, the fabric has a bit of natural stretch. I was careful when pressing not to press the texture out and distort the fabric.

My problem is finishing the top edge. I had wanted to do a rolled edge using my rolled-edge presser foot. But with the top edge of the chemise being so curvey (90% of it being on the bias), and that being exacerbated by the springiness of the jacquard fabric, the result was a horrible, horrible stretch along that edge. It lost its original shape. Not good.

I trimmed it off (thank goodness for really narrow hems) and steamed the fabric back into some semblance of its original shape. But now what to do? What are my options?

For a variety of reasons, I'd prefer not to put lace across the top unless there's no other option. What other type of edge finish can I put across the top that will hold shape? Rememer this is very lightweight silk. I don't necessarily want to use any spray starch or sizing on this fabric (have you used it on silk??? did you have discoloration or other issues???).

Thanks for sharing your experiences.

-- Edited on 4/3/12 9:10 PM --

------
Jean

"A woman of valor, who can find? ... She seeks out wool and linen, and her hands work willingly ..." Proverbs 3:13-18



a7yrstitch


Intermediate
Texas USA
Member since 4/1/08
Posts: 6256





Date: 4/3/12 9:22 PM

There is a collection of threads that have been earmarked to help with this type of fabric.

In the Search Board function to the upper right,

Enter the two words below as one long word with no space between the words.

chiffon thread

Search in messages.

Leave the line for name of poster blank.
----------------
I'll bump the Misc. thread, 'Message Searching, Bumping Threads' that explains this search in more detail.

------
I have no idea what Apple thought I was saying so be a Peach and credit anything bizarre to auto correct.

meanjean


Intermediate
Texas USA
Member since 5/4/05
Posts: 433



Date: 4/3/12 9:38 PM

Thanks. I was just reading through dozens and dozens of postings (years' worth) of topics on "silk". Still not getting an answer, though. I'm just really curious about what edge finishes experienced silk-sewers would recommend under my circumstanaces. I think the "springy" factor is the key here.
-- Edited on 4/3/12 9:40 PM --

------
Jean

"A woman of valor, who can find? ... She seeks out wool and linen, and her hands work willingly ..." Proverbs 3:13-18



a7yrstitch


Intermediate
Texas USA
Member since 4/1/08
Posts: 6256





1 member likes this.



Date: 4/3/12 11:52 PM

The compressed search above will direct you to a variety of solutions.

My favorite is Lena Merrin's gelatin tip, she dips the fabric in gelatin and lets it dry even before she cuts it to make it more manageable. Since you've already washed and dried your fabric, I can see no harm in treating the area and then washing it again.

There are also tips on using starch and stabilizer. Also on hand basting the edge and then working with it.

I promise you, if you pull up the condensed search the filed is really restricted and you will find a method that you are comfortable with.

At this point, I would probably use gelatin along with a second method. Neatly basting along the new turn line, or just inside of it. to maintain the shape as I continued with the next step. Or, neatly baste halfway to the new 'seam line' (edge to be turned) and then carefully turn at the half way point basting, machine stitch along that line and then you will be prepared for the final turn by either machine or hand stitch.

Okay, I just double checked. the search I described will only yield one page of threads in the search results. Besides the things I've mentioned, there are several links, including one to a Kenneth King tutorial on how to create a turned silk hem that is very strong and becomes a bit of a design element. You won't be disappointed with the information as it relates to your problem.
------------------------------------
Should add, since the fabric has already had it's way with you, I would use the pattern to make a template for the new neckline, regardless of the method. If you are going to use starch or gelatin, you could try cutting the template out of something that is thin and water resistant; even parchment paper or waxed paper should hold together long enough to be able to ooch the fabric into it's original intended shape.

And, if/when you baste, use the template to continue to work with getting the fabric back to its original shape.

-- Edited on 4/4/12 0:04 AM --

------
I have no idea what Apple thought I was saying so be a Peach and credit anything bizarre to auto correct.

a7yrstitch


Intermediate
Texas USA
Member since 4/1/08
Posts: 6256





1 member likes this.



Date: 4/4/12 1:20 AM

And....

I'm new to searching on the left side of PR using the search box just under Home and Knowledge Base, but....

Tried 'rolled hem' in Tips, nothing.
Tried 'silk hem' in Tips, nothing.
Tried 'rolled' in Tips, bingo.

Best wishes.
-----------------------
Whoops, it only shows up as described when entering a post. In the normal screen view, it will be all the way over to the left of the screen.
-- Edited on 4/4/12 1:21 AM --

------
I have no idea what Apple thought I was saying so be a Peach and credit anything bizarre to auto correct.

wendyrb

Advanced
Member since 12/30/11
Posts: 3488





In reply to a7yrstitch <<

1 member likes this.



Date: 4/4/12 1:28 AM

I just happened to take a break from practicing with my new serger on chiffon. Turns out my timing couldn't be better to check in to PR. I'm trying to figure out a 2-thread rolled serger hem on a chiffon remnant for a scarf. Pretty persnickety. This link is incredible. Thanks for pointing me in the right direction.

And Meanjean- good luck on your project. You certainly have taken so many precautions with it and it sounds like it will, and it will, be great in the end. I'm just doing a rectangle scarf and am running into issues.

------
Always keep your words soft and sweet, just in case you have to eat them. Andy Rooney

Pfonzie- my honey Pfaff Creative Performance, Bernina 930 and 830, Evolution serger.

jenleeC


Intermediate
Western Australia Australia
Member since 6/4/11
Posts: 1136





1 member likes this.



Date: 4/4/12 3:44 AM

Jean, as well as searching on PR, you can also do a general google search for 'baby hem' and this will take you to various tutorial on how to do a baby hem. You will find there are some variations in method but essentially you are sewing a narrow hem using a standard sewing machine without using a rolled hem foot.

My preference for a curved baby hem on 'springy' fabric is to sew a single row of stitching about 3/8" from the raw edge. Then use this sewn line as a guide and turn your fabric in along the line and press. Having the stitching seems to help guide your folding and give a nice curve. You should be able to press the fold as you go but if your fabric is really naughty, then be prepared to hand baste (very close the the folded edge) as this gives you more control. Trim close to the stitching and turn in again, pressing as you go, then stitch. Again, if your fabric won't behave under the iron, then baste by hand before sewing.

Another option would be a bias binding finish along the top curved section of the bodice. You could make it quite narrow and this would look pretty.

Or you could self line the top. Since your fabric is fine, having a double layer would probably be quite nice over the bust. HTH

------
Jenny, Perth, WA

Nancy K


Advanced
New York USA
Member since 12/28/04
Posts: 8500





1 member likes this.



Date: 4/4/12 9:12 AM

Use bias binding. A rolled hem is a good option for the hem, not the top edge which needs more stability. Since you've already washed this you can use spray starch to make the fabric a bit more user friendly. The binding can be done in a couple of ways. A French binding which is doubled and folded completely to the inside and then top stitched. or a single binding that folds over and is turned in on the inside and either stitched in the ditch from the outside or hand stitched in place. Lynda Maynard's book Couture techniques has some very good instructions on how to handle delicate finishes on silk and chiffon.

------
www.nancyksews.blogspot.com

meanjean


Intermediate
Texas USA
Member since 5/4/05
Posts: 433



Date: 4/4/12 10:55 AM

Thanks, Jenny and Nancy. When I woke up this morning, I had that aha! moment. The top edge does need to be more stable, and just hemming the edge won't cut it. I think I'll try using binding, and I'll find a more stable fabric like charmeuse. I'm still wary of using starch, but you gals are wearing away my anxiety on that front.

Thanks to all!
Jean
-- Edited on 4/4/12 11:04 AM --

------
Jean

"A woman of valor, who can find? ... She seeks out wool and linen, and her hands work willingly ..." Proverbs 3:13-18



Artsewer

Intermediate
Member since 3/2/11
Posts: 2037





Date: 4/4/12 11:41 PM

I dont know THE answer to your problem Jean, but Im going sugggest finger roling the edge and use a fine needle and thread perferably silk thead if you can find it, and hand stitch the edge, carefully picking up a tiny bit on the right side of the fabric. Make the stitches as evenly spaced as you can (eyeball it) Think rolled edge on a fine silk scarf.
That is what I would do.

------
Bernina 780, 635E, 1630, Juki 2010
Serger 1100DC
Printable Version
* Advertising and soliciting is strictly prohibited on PatternReview.com. If you find a post which is not in agreement with our Terms and Conditions, please click on the Report Post button to report it.
Online Class
Blueprints to Blue Jeans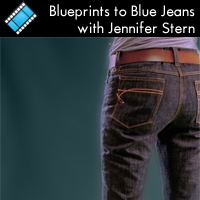 Online Class
Beginners Guide to Dyeing Fabrics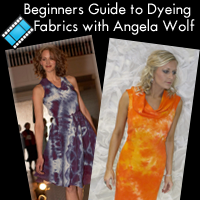 McCall's 6684

by: Sew tell m...
Review
Islander Sewing Systems Men's Classic Dress Shirt Pattern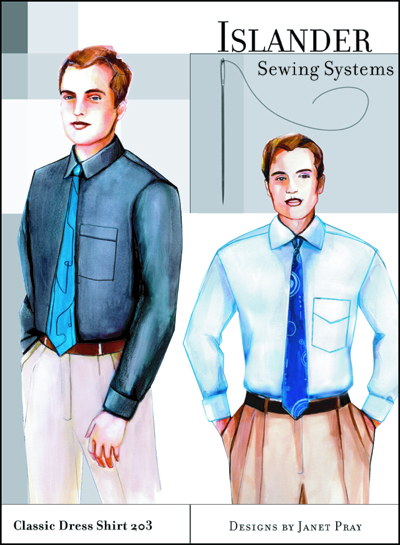 Pattern Details
DRESS LINES - A CD Book by Kenneth King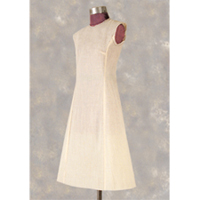 Pattern Details
New Look 6912

by: Jessica De...
Review