Member since 12/31/69

2 members like this.




Date: 4/4/12 10:50 PM

Hi! I'm Elaina, aka Sew Ducky and I will be your host for this contest. I have a few of these myself that I will be trying to play along, and if there is anything you need, feel free to post and I will do the best I can to give you a timely response. I look forward to seeing everyone's version of these great patterns!

Information will be updated as things get finalized, but I wanted this up here to get the creative energy flowing!

Best Of Contest
Consider this contest the Olympics of commercial patterns. Over the last few years, PR members have voted on their favorite patterns, resulting in the thirty (30) Best Patterns of 2009, 2010 and 2011. During this contest, participants will create a garment using one of the 30 patterns to see who will take home the gold medal!

Contest-Specific Rules:
1. Contest Start date: April 15, 2012
2. Contest Completion date: May 15, 2012
3. Only garments made from the thirty patterns identified as the Best Patterns of 2009, 2010 and 2011 may be used for this contest.
Link to Best of 2009 PatternsLink to Best of 2009 Patterns
Link to Best of 2010 Patterns
Link to Best of 2011 Patterns

4. Garments may be made for children ONLY if original pattern includes children sizes.
5. Multiple entries are allowed, however, only one entry PER pattern is allowed. (including wardrobe, skirt/top, etc. patterns).
6. Alterations for fit, hem / sleeve length or other minor details ARE allowed. Alterations that change the nature of the pattern are not allowed. Incorporating pattern pieces from another pattern (even if second pattern is also a �Best of� pattern) is NOT allowed. If PR member is unsure about acceptability of alteration, check with Contest Manager.
Examples of Allowed Alterations:
� Altering a pants pattern to shorts
� Altering a dress to a top
� Altering a solid dress pattern to a color-block design
Examples of Disallowed Alterations:
� Lining an unlined jacket
� Using a jacket pattern to make a cape
� Using sleeve pattern from alternative pattern

Get a Badge


Prizes:
Sponsored by PatternReview.com

First Prize: Complimentary Friends of PR membership, a PR Tote Bag plus and an online class of the winner's choice.
Second Prize: Complimentary Half-yearly Friends of PR membership and a pattern of the winner's choice.

General Rules for all Contests:
1. All reviews must be entered for submission by 11:59 PM Eastern Time on the last day of the contest.
2. Patterns MAY be muslined prior to the start of this contest, however, fabric for contest garment may NOT be cut prior to the start of the contest. Fabric may be pretreated before the start of the contest.
3. Items intended for sale, or for which you were or will be paid to make, do not qualify for any contest, but items made for charity are welcome.
4. Unless otherwise stated in the rules, all reviews written for a contest entry must include a picture of the entry, preferably on a live model.
5. Interpretation of rules is subject to the discretion of the contest manager and the contest committee.

Contest Eligibility:
1. Any member of Pattern Review, either paying (FoPR) or non-paying, who's been a registered member on the site for 90 days prior to the start of a contest is eligible to enter.
2. Any member of Pattern Review, either paying (FoPR) or non-paying, who's been a registered member on the site for 90 days prior to the end of a contest is eligible to vote in a contest.
3. Any member who's won first place in a contest on Pattern Review that ended in the previous four-month period is ineligible to win another contest (during that four-month period). For this contest, first-place winners from the following contests are NOT eligible to win:
� RTW Contest � End date 4/30/12
� Vintage Contest � End date 4/16/12
� Swimwear Contest � End date 3/31/12
� Red Dress Contest � End date 2/29/12
� Menswear Contest � End date 2/15/12
� Jeans Contest � End date 2/15/12
� Fabric Stash Contest � End date 2/1/12

Guidelines for Voting on Contests:
Because of the high quality of the garments we're seeing entered in PR Contests, we're setting forth some guidelines that may help you choose when voting.
1. Consider how well the entry fulfills each of the following criteria in order to narrow down your votes.
2. Does the garment clearly reflect the pattern�s line drawing?
3. How well does the garment fit the criteria stated in the contest rules? How well does it fit the spirit of the rules?
4. Are the construction methods, including but not limited to seam finishes, lining techniques, etc, well suited to the design? To the fabric?
5. Is the fabric choice well suited to the design? Are the lining and interfacing choices appropriate?
6. Is the review complete and well written?
7. Taking into account the stated ability level of the entrant, how well does the garment fit?
8. Creative points. You may choose to give extra credit here for an entry that reflects additional creativity (embellishment, fabric choice, etc.) while staying within the nature of the original pattern. [does this make sense? The point of this contest is to not stray far from the original intent of the pattern but to be able to put one�s personal stamp on the pattern.]
9. Complexity of the project. Relate this to the skill level of the participant. If a participant is a beginner then a princess seam may get the same complexity level as an underarm gusset gets for an advanced sewer. This is purely subjective, but a complex garment might garner more points than a simple one if a tie-breaker is needed.



-- Edited on 4/5/12 2:20 PM --

Michelle T


Intermediate
British Columbia CANADA
Member since 8/24/02
Posts: 4481



Date: 4/5/12 0:55 AM

There are some great patterns there and I think I have some already. Plus I am finally not working 6 days a week as of the end of the month.

I will have to check the pattern and fabric stash and see what I can match up.

I am pretty sure I have at least one pattern from each Best of List.

------
Proud parent of a Dwight International School Honour Roll Student

QuiltSewSewSue


Intermediate
AUSTRALIA
Member since 4/28/08
Posts: 3448



Date: 4/5/12 1:35 AM

This should be a popular contest I think, as so many of us sew from these patterns regularly already!

I will have to think about whether any of these would fall in step with my current sewing plan.

------
Sue (Toowoomba Qld)
Love to sew....

http://quiltsewsewsue.blogspot.com/

HDWen


Advanced Beginner
Arizona USA
Member since 12/26/11
Posts: 2273



Date: 4/5/12 7:00 AM

oh no Sewducky! I see 2 perfect blouses, but only 1 pair of pants (not jeans) and I need them all lol thought my brain was on sewing overload after Vintage, but I'm diving in tomorrow to see what stash I've got - No Fair to have such GREAT top 10's!!

Love that we already have many reviews to read while we sew, thank you again for making contests fun.

------
I have a great enthusium for sewing, but lack talent to be great.

2013



Member since 12/31/69



Date: 4/5/12 1:38 PM

I hope all of you find patterns that you love and want to make.

I picked up a few from last year's that I planned on making anyway for this summer, so if I can get my ducks (aka kids) in a row, I'll be joining you. I got a couple of things I'm dying to make too!

Sew Whatever


UNITED KINGDOM
Member since 5/24/10
Posts: 853



Date: 4/5/12 2:09 PM

I haven't been on PR for all that long. I am totally amazed at the numbers of knit patterns that are considered top garments to sew!
Perhaps they are chosen for how fast they sew up? I'm sort of a wovens girl myself.

------
Sandy in the UK
A practitioner of the Chop, Chop, Sew, Sew method of sewing
(otherwise known as Make It Up in Your Head!)



Member since 12/31/69



Date: 4/5/12 2:14 PM

Don't feel bad, I can sew knits but usually don't myself and I think the ease of wearing, quickness of sewing (and finishing with a serger) and the care makes them so popular. There's no ironing to wear and they wash and go better then a lot of wovens.

Saying that...I have knits, but it amounts to about a 10th of my stash, and I know a few of the 2011 patterns are meant for them, since I have those in my pattern queue.

HDWen


Advanced Beginner
Arizona USA
Member since 12/26/11
Posts: 2273



Date: 4/8/12 11:21 AM

Well I've have no clue on how to sew a knit but that never stopped me before - that is what all the Knowledge Base is for right?


Great selections.

------
I have a great enthusium for sewing, but lack talent to be great.

2013

crazygrad


Advanced Beginner
Member since 11/11/07
Posts: 1493



Date: 4/8/12 12:26 PM

I guess a sleeved shirt is okay to change to sleeveless?

sewmodest


Advanced Beginner
Maryland SAUDI ARABIA
Member since 2/6/04
Posts: 236



Date: 4/8/12 1:36 PM

How much are we allowed to change the pattern? Like lenghting a top to a dress? Or changing the opening or neckline?

TIA
Sewmodest

PS I am planning to use my Simplicity 2599 pattern that I have already changed up a bit.

------
http://farhanasews.blogspot.com/ my general sewing blog
http://ycmi.blogspot.com/ my learning to sew blog


Printable Version
* Advertising and soliciting is strictly prohibited on PatternReview.com. If you find a post which is not in agreement with our Terms and Conditions, please click on the Report Post button to report it.
Altering Jackets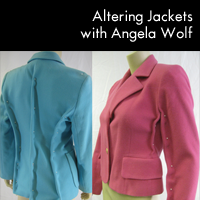 Fun with Fitting - PANTS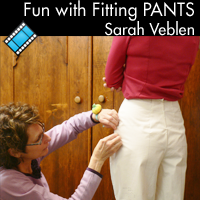 Jalie 2682

by: Quickie
Review
Sewing Workshop Inventor Shirt Pattern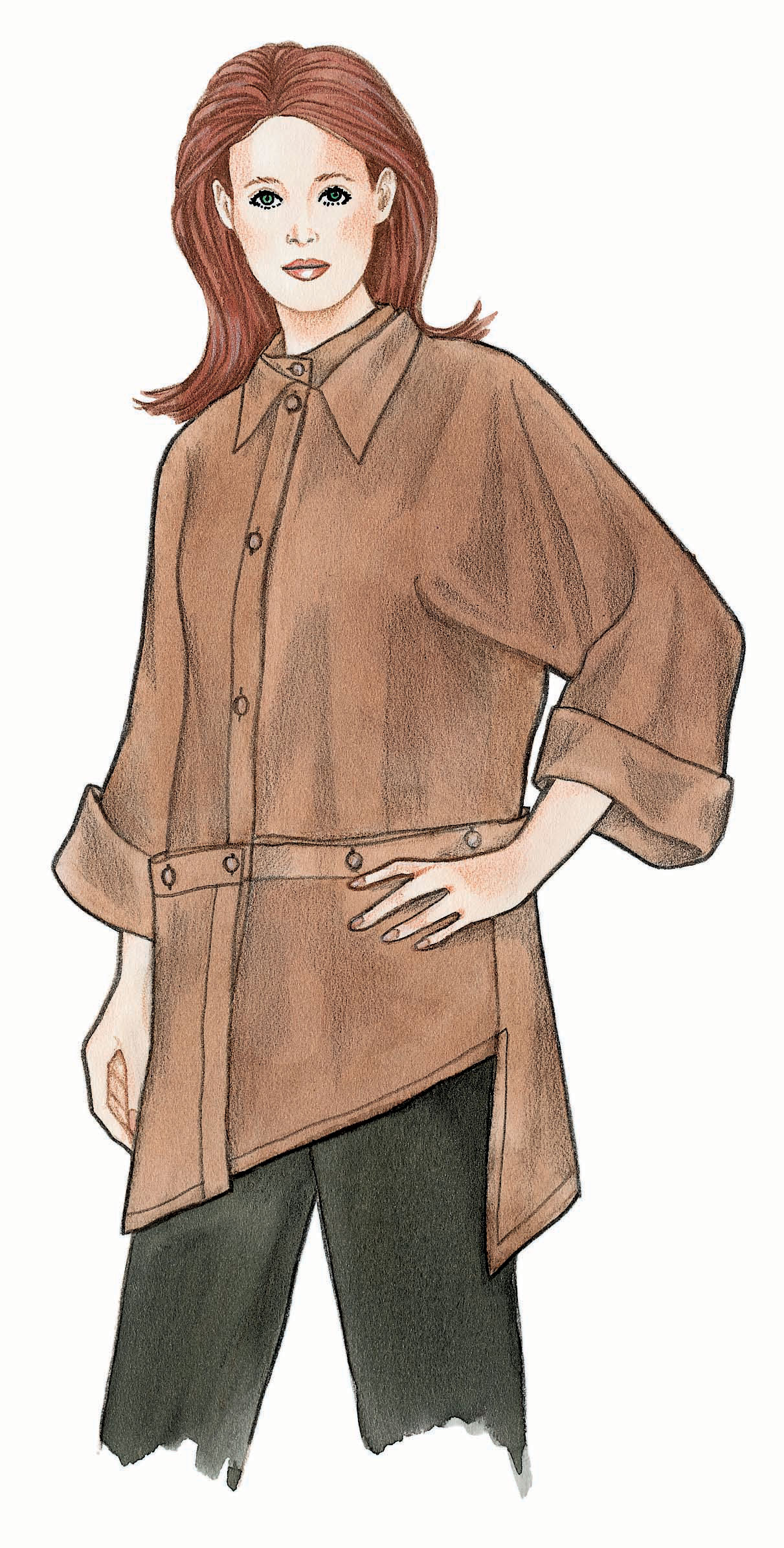 Buy Now
Islander Sewing Systems Men's Classic Dress Shirt Pattern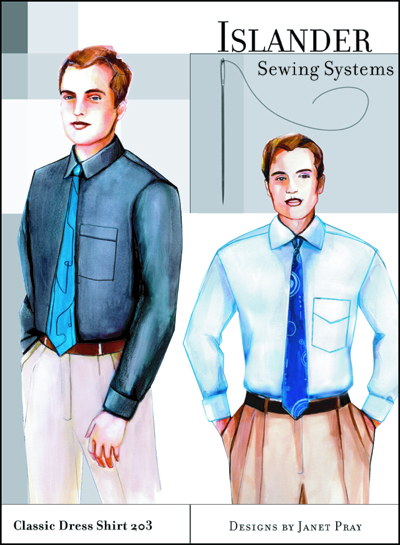 Buy Now
McCall's 6642

by: ThreadsofF...
Review