Margasweet


Member since 2/15/05
Posts: 859
Skill: Advanced Beginner
Body Type:




Date: 4/5/12 12:10 PM

I'm making a dress to wear to DB's wedding, and have decided on a slip dress of blue silk charmeuse, with an overdress of a lighter-weight printed silk charmeuse/chiffon (yes, that's right, it was woven with a pattern of see-through chiffon areas in the charmeuse, and then overprinted with cream roses on blue/purple/green background). Really, it's beautiful fabric, prettier than my description.

Dry cleaning is recommended, of course, but I prefer to avoid the chemicals and the expense, and generally hand wash my woolens & silks. The salesperson said I could just sew it up and then wash it gently later, said that it wouldn't shrink. Is that true? I don't mind the hand changing, just don't want it to shrink... and I think it would be easier to cut & sew if I don't have to wash it first. Please advise!!

Still looking for the right pattern...

------
2015 fabric in: 30 yd; sewn 16 yd.; given away 7; projects 11 (5 gift bags, tablecloth, 2 gauze chemises, 2 table runners, Poppy vest); UFOs 2 (journal cover, sage green tank dress); upcycles 1 (velvet shirt cuffs=zippered bag). Totals this year +7 yds, since 2007 +79 yds

2016 fabric in: 16 yds
2016 fabric sewn: 12 1/2 yd
2016 fabric given away
projects: 7 (library curtains, 4 zippered bags, 2 quilted table runners)
projects started: white/burgundy knit tunic 2 1/2 yd, tablecloth with border & lining
UFOs completed: red quilted table mat
upcycles:

TessKwiltz


Texas USA
Member since 9/21/07
Posts: 1647
Skill: Intermediate



In reply to Margasweet

1 member likes this.



Date: 4/5/12 1:25 PM

I don't think I've had silk charmeuse shrink, at least not much, but many silks are dyed with dyes that are not colorfast in water. Especially the print you want to make sure it won't bleed.

Test a swatch for shrinkage and colorfastness, then you will know for sure.

------
Tess

"I am a degenerate art supply junkie" - Jane Davenport

NhiHuynh


Member since 1/4/11
Posts: 826
Skill: Intermediate
Body Type:




Date: 4/5/12 2:31 PM

I second the swatch recommendation. Check it for shrinkage, loss of color, sheen etc after washing against an unwashed swatch. Check it again after the drying. Better to know than to spent all that time and money only for it to be ruined.

------
I finally have a blog. www.detectivehoundstooth.com :)

a7yrstitch


Texas USA
Member since 4/1/08
Posts: 7266
Skill: Intermediate



In reply to Margasweet

Date: 4/5/12 3:45 PM

Do you have extra to play with? I would definitely want to try a gentle cool wash with a swatch that was big enough to really check it out. Marci Tilton has changed a lot of her fabric descriptions to include instructions now to cut a full four inch strip across the end of the fabric and then cut that piece in half. Half of the 4 inch strip is preserved with no pretreatment and the other half is pretreated. Then compare the two.

The reason why I asked if you had 'extra' is that from your description, it seems that the fabric might present challenges. If the fabric was washable, you may want to stabilize it before working with it. But I would surely want to try the various methods out on fabric samples before treating the whole piece of fabric.

There is a pool of threads that have been earmarked with information on how to sew with your fabric if it falls into the tricky category.

In the Search Board function to the upper right, search these two words with no space in between, forming one long 'word'

chiffon thread (remember, no space between the two words)

search in messages

leave the name of the poster blank

You will find Lena Merrin's information on stabilizing with gelatin as well as other ideas on stabilizing.

I just added in some hints I found on laying out muslin on the cutting table under the fabric to help keep it from sliding around and pouncing the cutting lines in with a chalk bag to help with cutting when the fabric starts to shift.

Try the search, I think it contains most of the tips for working with your fabric in a condensed listing.

Best wishes.

------
I have no idea what Apple thought I was saying so be a Peach and credit anything bizarre to auto correct.

nicegirl


District of Columbia USA
Member since 5/10/06
Posts: 1727
Skill: Intermediate



In reply to TessKwiltz

Date: 4/5/12 3:56 PM

Quote: TessKwiltz
I don't think I've had silk charmeuse shrink, at least not much, but many silks are dyed with dyes that are not colorfast in water. Especially the print you want to make sure it won't bleed.

Co-signed. I've not had trouble with silk shrinkage, and good quality charmeuse doesn't really change hand after washing, but almost all the silks I've hand-washed bled to some extent, some to the point they had to be thrown in the garbage because they were never going to stop bleeding and would turn me colors if I tried to wear them. Test a swatch, and if the print runs you're probably going to have to dry clean.

------
http://theslapdashsewist.blogspot.com
=================
2007: purchased 115+, sewed 105+
So close to parity, yet so far

Trying again in 2008
Yards purchased: 133
Yards sewn: Somewhere around 95

2009? I give up

Margasweet


Member since 2/15/05
Posts: 859
Skill: Advanced Beginner
Body Type:




Date: 4/5/12 7:03 PM

Thank you!! I think I'll sew up my two dresses, then try washing a swatch out of the scraps to see what happens. Worst comes to worst, I just have to dry clean the dresses... and hopefully, the fabrics are fine and I can hand wash.

Thanks too for the help in finding posts that describe how to handle silk... I looked earlier in "knowledge base" and didn't find much.

------
2015 fabric in: 30 yd; sewn 16 yd.; given away 7; projects 11 (5 gift bags, tablecloth, 2 gauze chemises, 2 table runners, Poppy vest); UFOs 2 (journal cover, sage green tank dress); upcycles 1 (velvet shirt cuffs=zippered bag). Totals this year +7 yds, since 2007 +79 yds

2016 fabric in: 16 yds
2016 fabric sewn: 12 1/2 yd
2016 fabric given away
projects: 7 (library curtains, 4 zippered bags, 2 quilted table runners)
projects started: white/burgundy knit tunic 2 1/2 yd, tablecloth with border & lining
UFOs completed: red quilted table mat
upcycles:

Elona


USA
Member since 8/24/02
Posts: 9680
Skill: Advanced
Body Type:






In reply to Margasweet

Date: 4/5/12 7:12 PM

I pre-wash pretty much all my silks because I don't want any nasty surprises after the garment is finished--and washing is so much nicer than dry cleaning in many ways.

Another reason to pre-wash, however, is that most silks will 'spot' if they are not pre-washed and water accidentally gets on them. This would really show up on your solid blue charmeuse, though probably less on the printed fabric.

Personally, I would test-wash a big swatch before construction.

------
Elona

wendyrb

California USA
Member since 12/30/11
Posts: 4101
Skill: Advanced
Body Type:




In reply to Elona

Date: 4/6/12 1:05 AM

Do I have this right? If a silk is washed, it won't be affected by a drip of water, say from an iron? I've never heard that, but good to know. One of my Rowenta irons spits and the other doesn't.

------
Always keep your words soft and sweet, just in case you have to eat them. Andy Rooney

Pfonzie- my honey Pfaff Creative Performance and Pfaff Passport, Bernina 930 and 830, Evolution and Enlighten sergers

Elona


USA
Member since 8/24/02
Posts: 9680
Skill: Advanced
Body Type:






In reply to wendyrb

Date: 4/6/12 3:19 AM

According to Janet Stoyer in her article about sewing with silk in Threads Magazine,

"All fabrics are treated with sizing to keep them looking fresh and to keep them on the bolts evenly. But it's the sizing that causes the fabric to spot if water is splashed on it, because the sizing evaporates when wet. Prewashing usually eliminates the problem and makes sewing easier as well."

Threads Magazine, page 36, issue #4.

I have never--never--had problems with any of my silks water-spotting after being pre-washed. However, if you are using anything but distilled water in your spitting iron, you could still run the risk of a stain due to minerals dissolved in the boiling water.

------
Elona

Elona


USA
Member since 8/24/02
Posts: 9680
Skill: Advanced
Body Type:






In reply to Elona

Date: 4/6/12 7:23 PM

Stoyer's article is kind of a stunner, isn't it? But consider that silk was worn in rainy weather--and washed in water--long before dry cleaning was invented.

The cleaners or clothes handlers of the time simply un-sewed the simple rectangles that made up a kimono, washed the pieces in a process involving water, and then sewed them up again.

Considering the social and artistic value of these garments--plus the fact that it rains a lot in Japan--it is hard to believe that the silk would not have been treated so as to prevent waterspotting before the exquisite garments were made and displayed to the public.

------
Elona
Printable Version
* Advertising and soliciting is strictly prohibited on PatternReview.com. If you find a post which is not in agreement with our Terms and Conditions, please click on the Report Post button to report it.
Online Class
Create a Jacket Muslin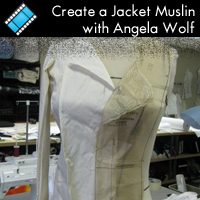 Online Class
Leather 101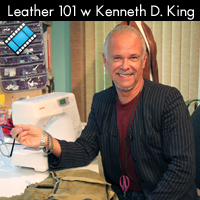 Brer Rabbit Designs Vintage-Inspired Sunsuit

by: Tonya P
Review
Jamie Christina Lark Paper Pattern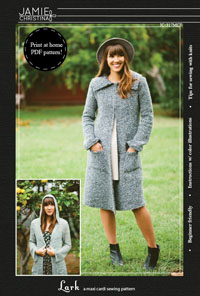 Pattern Details
Fit For Art Wide Neckline Variations Package for Tee & tunic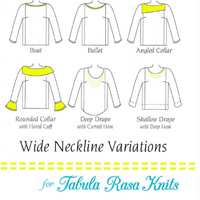 Pattern Details
Simplicity 2594

by: Mahogany S...
Review