Luckylibbet


California USA
Member since 7/28/03
Posts: 1405



Date: 4/9/12 8:49 PM

I received a letter from Pantone today that stated that their servers were compromised, probably in early February - my particular version said I was probably OK, since the credit card in their system was "an expired card that is no longer valid."

I ordered a Pantone color stick, oh, more than three years ago, so I'm sure that the three digit code on the back is different than what it was three years ago.

But a heads up to any of you who have ordered from Pantone more recently...

BTW, I give them kudos for addressing it directly. They also provided the addresses and phone number for the three big credit reporting agencies:

Experian
475 Anton Blvd.
Costa Mesa, CA 92626
1-888-397-3742

or as the phone suggested, to get your free credit report on the web

www.experian.com/now

Equifax Credit Information Services, Inc.
P.O. Box 740241
Atlanta, GA 30374
1-888-766-0008

for immediate results, from the number I called

www.equifax.com/FCRA

TransUnion
Fraud Victims Assistance Department
P.O. Box 6790
Fullerton, CA 92834
1-800-680-7289

This one lets you order your credit report through the keys on your phone, and did not give a web site for your free credit report.

I'm not 100% positive, but I think anyone in the U.S. can get a free credit report from these three agencies, or maybe it's any credit reporting agency.

I have not asked for a full fraud alert on my CC, since it means my Amazon orders won't go through smoothly, and I haven't detected any fraudulent activity on my account - and I do monitor it carefully.

But maybe it's time to get an Internet-only CC. Right now I only have one CC - makes it simple to pay on time in full.

Food for thought.


------
Suo ergo maledicto

Your time is limited, so don't waste it living someone else's life. Don't be trapped by dogma - which is living with the results of other people's thinking. Don't let the noise of others' opinions drown out your own inner voice. And most important, have the courage to follow your heart and intuition. They somehow already know what you truly want to become. Everything else is secondary. - Steve Jobs

Luckylibbet


California USA
Member since 7/28/03
Posts: 1405



Date: 4/9/12 11:53 PM

I've been digging through the numbers and the websites.

BOY! Do they make it hard to get your legally required credit score or what! Been through the hoops.

Sigh of relief - nothing there that I did not know about, except my Macy's credit card is still out there as active, even though I can't use it anymore. I got the card as an employee, only way to get the employee discount was to use the card. Since I haven't worked there since 2000, except for some contract work in 2002, and they've declined it as inactive since 2007, I'm pretty happy that they report it as paid in full.

But the phone infobot h*** I've been through. Could there be any less helpful agency that still depended on consumers for their business?
I've now gone through the first two, the third is supposed to mail me something.


------
Suo ergo maledicto

Your time is limited, so don't waste it living someone else's life. Don't be trapped by dogma - which is living with the results of other people's thinking. Don't let the noise of others' opinions drown out your own inner voice. And most important, have the courage to follow your heart and intuition. They somehow already know what you truly want to become. Everything else is secondary. - Steve Jobs

sewdance

Expert/Couture
Michigan USA
Member since 10/18/04
Posts: 423





In reply to Luckylibbet <<



Date: 4/10/12 8:58 AM

I received the same notice yesterday and it's been several years since I ordered the Pantone color deck. My account numbers have changed since I placed that order so I'm not overly concerned.

Were you able to actually receive a free credit report from any of the reporting agencies?

Anne

katlew03


Advanced
Florida USA
Member since 1/4/08
Posts: 3977



Date: 4/10/12 10:55 AM

My DH signed us up with one of those credit protection agencies so that if our information is given out, we are fully protected and they will take care of any problems. After reading some of the notices about credit breaches lately, I am glad we have this even though we do have to pay a small amount each month. They monitor everything and send us an email (will also call, I believe, if necessary) if there is a question. Also emails every time we make any changes such as cancelling or adding a card.

------
Sewn in 2012: 176.212 yds.
2013 Goal: 400 yds (again)
Total sewn in 2013 -- 225.848 yds.
Total yards in inventory 1/1/14 -- 1752.5
Goal for 2014 -- 400 yards (for the third time)

Machines: Designer Diamond, #1+, H Class 100Q, and Viking 400 Serger: 936

nancy2001


Advanced
Alabama USA
Member since 12/3/05
Posts: 6432



Date: 4/10/12 3:38 PM

I received the same letter. Here's the link so that you can establish the 90 day fraud alert by computer rather than by phone.

------
No sewing project is ever a complete success nor a total failure.

nicegirl


Intermediate
District of Columbia USA
Member since 5/10/06
Posts: 1722



Date: 4/10/12 3:48 PM

Your federally mandated free credit report is available from Annual Credit Report. The CRAs operate their own websites and may offer you a "free" credit report through them, but it will generally involve some sort of continuity program or fee. Read carefully before getting your report from anywhere other than Annual Credit Report.

There is no law requiring that you be given a free credit score.* The CRAs can sell a credit score through Annual Credit Report at a maximum price set by law (around $8, I believe). However, this is an "educational" score, NOT the score FICO would send to a lender. Unless you get your credit score as part of a loan document, virtually all scores available to consumers are educational. Educational scores are generally pretty close to what a lender would get (assuming it is FICO or VantageScore, though FICO has a vastly larger market share), but because each lender has their own criteria which results in a unique score being issued, it will never be identical.



*Not annually, at least. A new regulation gives lenders the option to give all applicants a copy of their score and a notice that the score affects the rate you pay.

From here: "Risk-based pricing refers to the practice of setting or adjusting the price and other terms of credit provided to a particular consumer based on the consumerís creditworthiness. Since January 1, 2011, the Rule has required creditors to provide consumers with a ďrisk-based pricingĒ notice when, based on the consumerís credit report, the creditor provides credit to the consumer on less-favorable terms than it provides to other consumers. Consumers who receive the risk-based pricing notice can obtain a free credit report to check their reportís accuracy. As an alternative to providing a risk-based pricing notice, the Rule allows creditors to provide all credit applicants with a free credit score and information about their score."
-- Edited on 4/10/12 3:53 PM --

------
http://theslapdashsewist.blogspot.com
=================
2007: purchased 115+, sewed 105+
So close to parity, yet so far

Trying again in 2008
Yards purchased: 133
Yards sewn: Somewhere around 95

2009? I give up

Luckylibbet


California USA
Member since 7/28/03
Posts: 1405





Date: 4/10/12 5:22 PM

Thanks for the information, that is extremely helpful! I've bookmarked the site for future reference.

I was able to get a free credit report from each of the agencies, although as I said I had to go through quite a few hoops.

------
Suo ergo maledicto

Your time is limited, so don't waste it living someone else's life. Don't be trapped by dogma - which is living with the results of other people's thinking. Don't let the noise of others' opinions drown out your own inner voice. And most important, have the courage to follow your heart and intuition. They somehow already know what you truly want to become. Everything else is secondary. - Steve Jobs
Printable Version
* Advertising and soliciting is strictly prohibited on PatternReview.com. If you find a post which is not in agreement with our Terms and Conditions, please click on the Report Post button to report it.
Bust Adjustments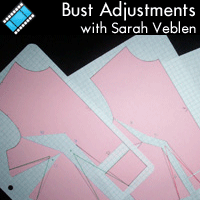 Serging Ahead with your 5 Thread Serger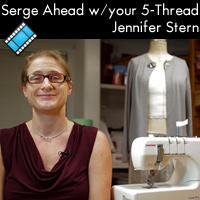 Ottobre Design Magazine 02-2002-40

by: 21wale
Review
No Pattern Used Frankenfrenchy

by: arianamani...
Review
Sew Liberated Reading Pillow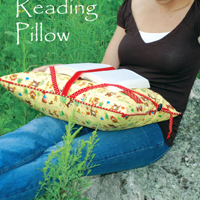 Buy Now
Shapes Three Fold Vest Pattern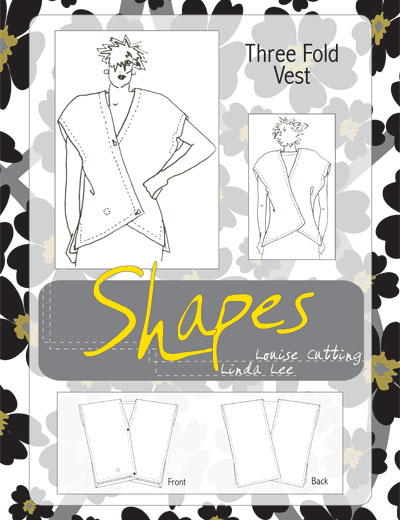 Buy Now