KitnRose


Member since 6/18/03
Posts: 2136
Skill: Intermediate



Date: 4/13/12 11:58 AM

In late may a friend is having a baby shower and I'm brainstorming good gift ideas. This is baby#1 for her and her DH so this is all new for them. They live in a small, small efficiency apartment (20'x20') so there's no room for extra stuff. I know that, as it's the first grandchild on her side, they're probably going to get about twice as much stuff as they have room for anyway.

I'd really like to give them something that they NEED and will actually be used and worth the storage space. I thought of using fabric bags as the wrapping as those are always good for storage. Burp cloths were another thing on the list of possible ideas. I'd thought about a baby sling as well, though my last attempt (years ago) failed due to poor instructions.

Those are my ideas so far, but since I don't have any kids of my own I know there's those things you never think you need and then do. So I guess I'm asking - what would you who've gone through the baby stage recommend as really helpful gifts?

------
Kit
"Never underestimate the power of the right dress!" - drsue
"Hyu gots to know how to sveet tok de costumers, dollink" - Girl Genius, 11-24-08

BeckyNoSleep


USA
Member since 4/19/10
Posts: 140
Skill: Intermediate



Date: 4/13/12 12:41 PM

You know what might make a really cool project? Some wall storage that is also decorative - like wall pockets to hold toys and books, or store the necessities over the changing table. Also useful are the waterproof bags made from PUL, they work well as laundry hampers or in smaller sizes to tuck into a diaper bag for incident management. Crib sheets are pretty easy to make, too, if you know the dimensions of their crib mattress, and can be a nice way to "customize" the nursery area without going broke (baby comforters and most of what comes in the bedding sets are useless).
Hope this helps, I'm sure there are lots of other suggestions out there!

marjoriekh


Virginia USA
Member since 8/28/10
Posts: 550
Skill: Intermediate



Date: 4/13/12 2:09 PM

There have been some recent threads with some good ideas you could browse through:
Here and here.

PR member A Beginner's Needle just posted about her 'diaper clutch,' which I think is a fantastic idea, and has the added virtue of taking up very little space. Surely no one else would be giving your friends anything quite like it.

No directions yet on how to make it, but you might be able to get some info from her. (She's considered selling the pattern if she can get it digitized.) More pictures on her blog.

------
marjoriekh

Fruzzle


Member since 1/26/07
Posts: 388
Skill: Intermediate



Date: 4/13/12 4:40 PM

If they live in a small efficiency, are they in a big city? A gift certificate from a food delivery aggregator like foodler.com or grubhub. Basically it's a gift certificate that allows them to buy food from any of a number of restaurants signed up with the site. Check to see what delivers in their area first.

If you want to send something homemade, burp cloths or a large (at least 45x45) lightweight flannel blanket.

biochemistress


Virginia USA
Member since 11/8/05
Posts: 487
Skill: Advanced



Date: 4/13/12 7:22 PM

My go-to baby gift is diaper burp-cloths done up with quilting fabrics, screen-printed onesies (I make the designs myself), and fleece blankets finished on my serger, all presented in a wicker laundry basket. Maybe in this case you could make that a laundry bag that can be hung on a doorknob instead.

If you know where they shop, the gift of gift certificates won't take up much room and will certainly come in handy, though are hard to sew :)

goodworks1


Illinois USA
Member since 7/19/03
Posts: 3831
Skill: Advanced

1 member likes this.




Date: 4/13/12 7:23 PM

I recently researched (Consumer Reports) digital fever thermometers and gave a high end one (measures temps at the forehead/temple) as a baby shower gift. I've never before received such an enthusiastic thank you note in my life!

------
blog: goodworks1.wordpress.com


MagnoliaHoney

Kansas USA
Member since 8/16/10
Posts: 245
Skill: Beginner

2 members like this.




Date: 4/13/12 8:08 PM

It depends on the person.

If she plans on wearing her baby a moby (or the other one with lyrca is even better but can't think of the brand name) are great for the first few months. A lot of breastfeeding mom's babies live in them for a few months. For after that the baby hawk oh snap and/or ergo are very big favorites. (ergo mainly skinny women like, and bigger women prefer the oh snap). I probably would do the moby (or other one like it) for some one who is on the fence, cause they are great for about every one and aren't very expensive. the ergo or babyhawk I would only get if for sure that person would use, they are kind of personal and expensive. That being said are awesome! But....so many people are so different. baby slings are not things to just make, store bought or work at home mom kinds are better, cause they have went into a lot of thought and trial to make sure they are comfortable and hit the right spots and distribute weight better. a lot of the patterns out there are not, also a lot of the cheap ones out there are just not very good about that either, plus you want to make sure they aren't hanging by their crotch (which some store bought and some patterns out there do do, and it's unhealthy for the baby!).

I usually give the moby (or other one) for most people who for sure plan on wearing, as they are easy and cheaper, and then if they decide after that they want to continue to wear, then a more exxpensive one is good.

Next, if she plans on breastfeeding the best thing I found and every one comments on when they see it and so far I've never met any one else in real life with one, but every one always says wow I wish I had one of those when they see mine. Is the my brestfriend pillow (yes it's spelled like that with out a A in breast). If she is larger woman get the deluxe as you can adjust it bigger then the regular. It puts the babies head in just the right spot for breastfeeding, and you can walk around and breastfeed easier, especially when baby falls asleep eating. It's been the best investment ever. So much so I bought two! I have one that stays in the car, and one that stays in the house. I also pack it for the hospital (birth). I love it! And wish I had it with my first birth! It keeps my back from hurting and my arms from getting tired.

If she doesn't plan on breastfeeding, another good thing we bought was a high chair that clips to the table. It's good for a small apartment but also good for the car, and taking it into restaurants.

We lived in NYC for 10 years. It was great for the restaurant as most high chairs were NASTY! and not only that it limited the tables they would seat you at, cause they would pack so many people into the restaurant they would only put high chairs at certain tables but with our clip on high chair we could clip it onto any table (even booths!) and be sat at any of them, and always have a clean high chair too! And it worked at home too. Our first one was a monkey we bought a second one it's a dog. IHOPs in NYC use them as their every day high chairs too cause they are packed in there with no room for real high chairs! So that's where I got the idea and started looking for them. We are very pleased with it.

------
Visit my blog http://www.heathersprairie.blogspot.com

Michelle T


British Columbia CANADA
Member since 8/24/02
Posts: 4687
Skill: Intermediate



Date: 4/13/12 8:09 PM

I now work at a midwifery clinic and have learned over the pat few months that most moms to be cannot reach their feet by 7 months.

What about getting or giving her a pedicure?

If she plans to breastfeed, nursing shields are a wonderful gift.

A newborn first aid kit is good too.

If they have registered somewhere, take a look at what is on the list that you could make.

Dinners, single serving beverages and snacks, are easy to eat on handed.

Offer to do a load of laundry, help write thank you cards, mop the floor or pick up groceries.

------
Proud parent of a Dwight International School Honour Roll Student

marjoryt

Mississippi USA
Member since 8/1/06
Posts: 290
Skill: Expert/Couture
Body Type:




Subject: something to sew Date: 4/13/12 10:18 PM

Receiving blankets are NEVER big enough. And, in cooler weather, it's good to have blankets big enough to cover over the stroller, the car seat, the daddy or mommy holding the baby.

Here's something I do.
Purchase good quality flannel (not the cheap stuff - look for the thicker material - the color choices won't be a good, but it wears much better). Purchase about 3 yards or perhaps a little more.

Purchase a coordinating or contrasting print in regular cotton. Sometimes I'll do patchwork from jeans - even more fun if the back pockets and labels are left on.

Align the edges, front sides together and sew up 3 1/2 sides; you can very safely use a narrow seam. Turn. Press (more important than you think). Close up the opening, and also run a top seam around the 4 sides. From there, decide how to run some lines - horizontal and vertical to create squares, random lines, rays going out, following the patchwork....whatever. You can do machine sewing, hand sewing, or tying with yarn, whatever.

This is basically a "summer quilt" - quilt without the batting. It's sturdy, soft, but also lightweight AND easy to fold up. Sizes are totally up to whatever fabric you have. I've made these things from 2 sheets to use in the summer. I've also recycled bed blanket parts into a new blanket.

These things become the blanket for putting on the floor, or in the back of the van, or on the ground, or on the stadium seats, or creating tents or capes. My 1YO grand-daughter likes these better than her crib comforter.

If you want, make a small pillowcase/bag to hold the blanket instead of wrapping it up.

Mel.J


Victoria Australia
Member since 7/30/02
Posts: 2894
Skill: Intermediate
Body Type:




Date: 4/13/12 11:15 PM

If they're short on space, and are likely to get a lot of 'stuff' from family, I would personally quietly ask if they would prefer non-stuff gifts like prepared food delivered, wash service etc. Or relaxation (like massage), or even a fund for baby doctor visits?

I second the suggestion for waterproof bags - those are great when out & about with kids, for as many years as they last (we still use ours for wet swimming things sometimes).

------
Mel (Melbourne, Australia)
Printable Version
* Advertising and soliciting is strictly prohibited on PatternReview.com. If you find a post which is not in agreement with our Terms and Conditions, please click on the Report Post button to report it.
Online Class
Blueprints to Blue Jeans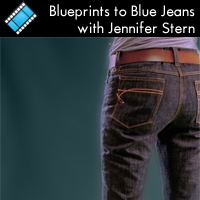 Online Class
Serging Ahead with your 5 Thread Serger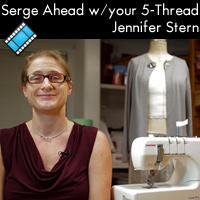 HotPatterns 1034

by: VintageTem...
Review
Sew Chic Valentine Slip Pattern (ln1207)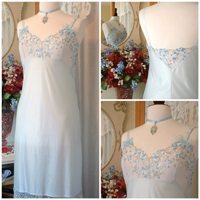 Pattern Details
Sew Chic Ehlen blouse Paper Pattern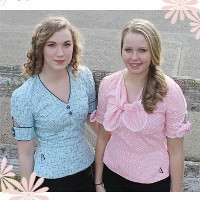 Pattern Details
Burda 8347

by: Willowwear...
Review