Cat n Bull


North Carolina USA
Member since 2/17/06
Posts: 5553



Date: 4/19/12 12:09 PM

I got some different threads to try out, Aurifil #50, silk #50 and silk #100, and so far the silk is by FAR the best thread for hand sewing, especially the applique.

I then tried the silk, both sizes, in my machine for sewing on a satin blanket binding. WOW! I used it in the bobbin too since it was going to be visible on both sides.

I LOVE this thread!

I have heard that #100 is very thin and will disappear into the fabric if used for machine quilting. I am not sure if this is a good or bad thing??

The #50 is thicker, then they have #30 and #16-which is OUTRAGEOUSLY expensive.

Please share your machine quilting with silk thread experiences!

And if you have used it for piecing I'd love to hear that too.

------
Cathryn

Franksdottir


Member since 4/25/08
Posts: 3292
Skill: Advanced Beginner



In reply to Cat n Bull

Date: 4/19/12 8:19 PM

Diane Gaudynski uses #100 silk for free motion quilting, and I have tried it also. So far, I really like it. Yes, it sinks into the fabric so it shows less, but I like the look very much, as sometimes I think the quilting interferes with the pattern.

It is expensive, but it is very strong and I really enjoy sewing with it. I piece with Aurifil #50. I cannot rationalize spending the money to piece with the silk, but I wouldn't blame anyone who could, it is such lovely thread.

------
Barb

Warbler


Member since 4/15/07
Posts: 4445
Skill: Advanced



In reply to Cat n Bull

Date: 4/19/12 8:40 PM

Yes, silk thread is great for quilting. I agree that it disappears so that the quilt motif is enhanced. I did some thread painting with 100# silk and used Superior Thread Bottom line in the bobbin. More affordable that way. I had tension problems with my Janome but my Bernina had no trouble at all. The tension problem I had I think was related to the stabilizer I used to prevent the quilt top from puckering, I think it was too dense to allow for proper stitch formation. Why the Bernina could handle it but not the Janome was beyond me. I had never ever had problems with any thread in my Janome. What I need to try is quilting with silk but it would have to be a very special project for that $$.

Sorry for the poor quality photos...

------
Janome MC6600 Bernina 240 Juki MO735 Singer 201-2 Singer 221-1

Cat n Bull


North Carolina USA
Member since 2/17/06
Posts: 5553



In reply to Franksdottir

Date: 4/19/12 9:12 PM

Quote: Franksdottir
Diane Gaudynski uses #100 silk for free motion quilting, and I have tried it also. So far, I really like it. Yes, it sinks into the fabric so it shows less, but I like the look very much, as sometimes I think the quilting interferes with the pattern.



It is expensive, but it is very strong and I really enjoy sewing with it. I piece with Aurifil #50. I cannot rationalize spending the money to piece with the silk, but I wouldn't blame anyone who could, it is such lovely thread.

I doubt I'll use it for piecing, it is too expensive. I am afriad if I try it on a small quilt I will REALLY love it and be sad I can't afford it on bigger quilts.

I am using #100 silk on my pinwheel quilt, in a really perfectly matched yellow. It looks GREAT on the other colors on the quilt too. I put Aurifil #50 in the bobbin.

So far it's a great combo. I REALLY REALLY LOVE this thread!

I did not like the black or white solid I had for the back, so I used some cuddle dry microfleece I had from when I made cloth diapers for my grandson. I never even thought of using it, but there was a discussion on backing fabric and someone mentioned it, then I got an email from fabric.com and their diaper making fabrics were on sale-after two mentions my lightbulb went on

I had JUST enough of a creamy ivory-ish yellow. PERFECT!

So far I have to say it is going to be a WONDERFULLY SOFT cuddly quilt!

------
Cathryn

Cat n Bull


North Carolina USA
Member since 2/17/06
Posts: 5553



In reply to Warbler

Date: 4/19/12 9:18 PM

Quote: Warbler

Yes, silk thread is great for quilting. I agree that it disappears so that the quilt motif is enhanced. I did some thread painting with 100# silk and used Superior Thread Bottom line in the bobbin. More affordable that way. I had tension problems with my Janome but my Bernina had no trouble at all. The tension problem I had I think was related to the stabilizer I used to prevent the quilt top from puckering, I think it was too dense to allow for proper stitch formation. Why the Bernina could handle it but not the Janome was beyond me. I had never ever had problems with any thread in my Janome. What I need to try is quilting with silk but it would have to be a very special project for that $$.

Sorry for the poor quality photos...

I have some Superior Bottom line, wrong color though for this quilt. It's OK, but not something I am really excited about. I guess it never had a chance because I got the silk at the same time, and the silk has so outshown it.

It made a huge tangled mess the first time I wound a bobbin. When I was piecing the pinwheel quilt, I just used Aurifil in the needle and bobbin.

Your thread painting is GORGEOUS!!!! WOW!

------
Cathryn

SewPerfect


North Carolina USA
Member since 1/6/04
Posts: 217
Skill: Advanced
Body Type:




In reply to Cat n Bull

Date: 4/19/12 11:04 PM

Silk is so wonderful to quilt with, I've used it on two small quiltlets, both with lots of solid color areas to highlight the quilting. Didn't want that gorgeous silk to disappear on a print. I don't use silk a lot because of the price but if you're doing an extra special quilt, say for an anniversary etc, I'd use silk batt and silk thread to quilt with! Silk batts are the bomb!

I recently took an heirloom quilting class with Harriet Hargrave, the person who taught Diane Gaudynski! Harriet uses Precensia 60wt 3 ply thread for all her piecing and a lot of her quilting as well. It is a lovely lovely thread! I use nothing else now to piece and quilt with unless I'm making an artsy quilt then I'll use all kinds of thread. The Precensia has made such a difference in my quilts. I purchase at Red Rock but there are other retailers online I buy the big cones to save money.

REDROCK It's hard to see at first but there is a 'slider' bar to the right of the boxes where you put the quantity wanted, slide the bar down to see all the colors offered.
-- Edited on 4/20/12 1:07 AM --

------
Happy Seams to you....until we meet again!
In the corral: Pfaff Quilt Expression 4.2, Bernina 930 Record, Brother PQ1500S, Brother XR1355, Singer 15-91, Pfaff serger

Jennifer Hill


Alberta CANADA
Member since 4/11/02
Posts: 1507
Skill: Advanced



Date: 4/20/12 0:55 AM

I recently finished a

silk whole cloth quilt

with trapunto, which I quilted with six shades of YLI #100 silk thread. This is a very nice, well behaved thread. The vendor from whom I purchased it uses it on her long arm machine, while I stitched this quilt on my 1915 Singer 115 treadle.

I wouldn't ever piece with silk. It's just too expensive to use anywhere that you won't see it. There are lots of much cheaper, high quality alternatives available for piecing and all-purpose work.

Jennifer in Calgary

Cat n Bull


North Carolina USA
Member since 2/17/06
Posts: 5553



In reply to SewPerfect

Date: 4/20/12 10:11 AM

Quote: SewPerfect

Silk is so wonderful to quilt with, I've used it on two small quiltlets, both with lots of solid color areas to highlight the quilting. Didn't want that gorgeous silk to disappear on a print. I don't use silk a lot because of the price but if you're doing an extra special quilt, say for an anniversary etc, I'd use silk batt and silk thread to quilt with! Silk batts are the bomb!

I recently took an heirloom quilting class with Harriet Hargrave, the person who taught Diane Gaudynski! Harriet uses Precensia 60wt 3 ply thread for all her piecing and a lot of her quilting as well. It is a lovely lovely thread! I use nothing else now to piece and quilt with unless I'm making an artsy quilt then I'll use all kinds of thread. The Precensia has made such a difference in my quilts. I purchase at Red Rock but there are other retailers online I buy the big cones to save money.

REDROCK It's hard to see at first but there is a 'slider' bar to the right of the boxes where you put the quantity wanted, slide the bar down to see all the colors offered.
-- Edited on 4/20/12 1:07 AM --

How does the Precensia compare to the Aurifil? I do like the Aurifil for piecing.

And silk batting?? Hmmm.....is it washable?

I really do LOVE this silk thread. I am using yellow on the prints, and so far it shows up beautifully. I really love the texture and sheen it has.

I haven't been excited about a new discovery in a while, but I am so excited about this thread!

I have no idea how much thread it's going to take to quilt my pinwheel quilt. If I run out of this yellow and have to order more, I may not be so excited.

------
Cathryn

Cat n Bull


North Carolina USA
Member since 2/17/06
Posts: 5553



In reply to Jennifer Hill

Date: 4/20/12 10:15 AM

Quote: Jennifer Hill

I recently finished a

silk whole cloth quilt

with trapunto, which I quilted with six shades of YLI #100 silk thread. This is a very nice, well behaved thread. The vendor from whom I purchased it uses it on her long arm machine, while I stitched this quilt on my 1915 Singer 115 treadle.

I wouldn't ever piece with silk. It's just too expensive to use anywhere that you won't see it. There are lots of much cheaper, high quality alternatives available for piecing and all-purpose work.

Jennifer in Calgary

I am using YLI #100. I also got some Superior kimono #50 and #100. I like both brands.

Where do you get your YLI?

I found mine on ebay-7 spools for $36 with free shipping. They only have a few sets, the individual spools are more expensive.

And I really LOVE your trapunto-it is beautiful!

I love sewing with silk fabric, so I shouldn't be surprised I love silk thread so much. I AM surprised that I never EVER gave thread a second thought when I was garment sewing and costume making! Nothing holds bright vivid rich colors like silk! I never even considered silk thread existed, never mind considered using it.

-- Edited on

4/20/12 12:20 PM

--

------
Cathryn

Learn To Sew


Member since 4/12/05
Posts: 14142
Skill: Advanced Beginner



Date: 4/20/12 10:41 AM

Silly question, but isn't a 600m spool like a medium sized one? It is not the small ones they are showing on the site in the pretty varagated colors, is it? I was thinking price per spool and size of spool. If it is a medium spool, that is not too bad. If it is the small one and you need 2-3 per project or more, then I understand why you think it is expensive.

What is thread painting?

------
Bernina 630, Bernina embroidery module, Pfaff 2036, Bernina 1200DA serger, Unique Sewing Cabinet 450L
Printable Version
* Advertising and soliciting is strictly prohibited on PatternReview.com. If you find a post which is not in agreement with our Terms and Conditions, please click on the Report Post button to report it.
Online Class
10 Clever Techniques To Help You Sew Like a Pro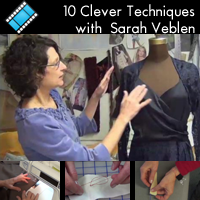 Online Class
Understanding Wool Fabrics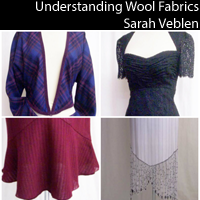 BurdaStyle Magazine 05-2013-124

by: grays08
Review
Islander Sewing Systems Every Bodies Shirt (1X-4X)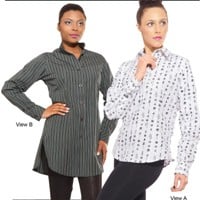 Pattern Details
Petite Plus 204 Pattern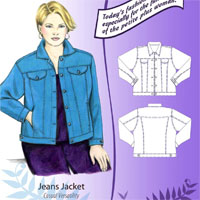 Pattern Details
Vogue Patterns 1247

by: chrystalmc...
Review