tinyskids

New Jersey USA
Member since 7/20/09
Posts: 130
Skill: Intermediate



Date: 4/26/12 9:56 AM

Is a 4x4 hoop size really that bad? I know I should get the biggest hoop I can afford, but my heart is set on a JUKI F600. So I just might only be able to afford a 4x4 hoop size. At my dealer I saw that a 4x4 looks like a nice size.

In all my reading here on PR, I've seen that for some combining of designs that you need software. So with that in mind how hard is it to split a larger design? Can one manage with a 4x4 hoop size, especially if you want a bigger design?

What are the pros and cons of a 4x4 hoop size?

------
Juki F600 Kenmore 385.17626 Juki MO654DE Brother PE770
http://tinyskitchentable.blogspot.com/

Pyrose


Board Moderator
Maryland USA
Member since 2/12/06
Posts: 2127
Skill: Intermediate



Date: 4/26/12 10:46 AM

For years I've owned an embroidery machine with only a 4"x4" area. For a while it was fine, but as I've branched out doing more embroidery and coming up with creative projects I've found that the 4"x4" area really limits me. I'd agree with the concept of buying as much area as you can afford. I have software that can split designs, but I've never tried as I have zero interest in trying to line up fabric perfectly so that the split isn't noticeable. It seems like the kind of thing that would drive me nuts.

------
Jennifer
pyroses.blogspot.com

ThinkGeek: "E-mail has been around since before computers. At first, e-mails were written on rocks and thrown at neighbors. CC-ing a rock e-mail could be dangerous for an entire village. Then, e-mails were written on paper and put in weird paper things called envelopes and the postal system delivered them. This was slow. Finally, e-mail as we know it came around."

Doris W. in TN


Member since 2/9/04
Posts: 8591
Skill: Intermediate



Date: 4/26/12 1:06 PM

The pro is that with a smaller design, you'll save on stabilizer.
The con is that you'll have to have a way to split designs and then rehoop, hoping it is all lined up perfectly. Both my machines came with a 4 x 4 and I have used them, but I use the larger 5 x 7 hoops equally as often.

------
iPad's auto-correct is my enema.

JenSews2


California USA
Member since 2/21/04
Posts: 1316
Skill: Advanced Beginner
Body Type:




Date: 4/26/12 4:40 PM

It really depends on what you plan on doing. If you can only afford the 4x4, then go for it. I have a 5x7 and find that many names fit in there better, depending on the size. When you get names that are 6-8 letters long (like Jennifer!), I can't fit 1" letters into the 4x4 hoop, so I have to go to the 5x7. And fonts bigger than 1" - definitely the bigger hoop. However, there are MANY MANY projects that just require the 4x4 hoops, including lots of the stacked names, etc, so I do a lot of those too.

I sometimes wish that I had 6x10 hoops because there are lots of In-The-Hoop Projects that can be done (bags, tags, etc), but I'm not going to be replacing my machine anytime soon!!

------
*Jen*
If I stitch fast enough, does it count as aerobic exercise?

PattiAnnJ


Ohio USA
Member since 12/3/06
Posts: 7951
Skill: Advanced





Date: 4/26/12 5:01 PM

If the embroidery area is a bit less than 4" x 4" that will be the maximum area the machine can embroider no matter how large a hoop you use.

The step-hoop can be used to move the item being hooped so you do not have to re-hoop.

Larger designs would have to be split and then realigned. This could result in two or more splits and some testing for the alignment.

I do not know if the Embird trial includes splitting, but it if does, it would be one method of testing without purchasing expensive software.

You will need some software for viewing and editing regardless of how large the embroidery area of the machine.



------
"Improvise, adapt and overcome." - Clint Eastwood/Heartbreak Ridge

"Isnít it a shame in todayís world you canít tell the truth? If you tell the truth youíre abrasive. If you lie youíre charming." - Bob Huggins/College Basket Ball Coach

speattle

Member since 2/10/11
Posts: 413
Skill: Expert/Couture





Date: 4/27/12 1:26 AM

First you have to consider what it is you can comfortably afford. If buying a more expensive machine with a bigger hoop is going to keep you up nights worrying about the cost, it is not worth it.

If you are realistic about the fact that there will be some things you cannot do with a 4 x 4, but also have a positive attitude about the many things you can do, then I think you will be fine. There is no reason you can't make stunning projects within the confines of a smaller hoop. You just have to know what you can do and do that well.

Remember large projects use up enormous amounts of thread and that can get quite costly. While I admire an entire jacket back covered with embroidery detail, when I think about the cost of thread alone, I know I would not be interested in doing projects like this.

Take a look online at sites that sell images and see what they offer in 4 x 4 and see all the wonderful things you can do with this size.

One thing that would sway me to a larger hoop machine is the size of the sewing area. I would have been happy with the embroidery area of a Brother 950D, but the larger size of the sewing surface of the Brother 1250D makes me glad I have that one instead. The larger hoop is just gravy. Most of the projects I have done would fit within the 4 x 4 hoop anyway.

I actually bought the smaller size hoops just so I can use less stabilizer because I find I am only making small projects.

------
Elna Lotus TSP, Singer 503a-Rocketeer, Brother Innovis 1250D, Pfaff Passport 2.0, Kenmore 10-Stitch, Centennial Singer Featherweight from 1950

speattle

Member since 2/10/11
Posts: 413
Skill: Expert/Couture





Date: 4/27/12 2:00 AM

Brother just introduced a new Embroidery alone machine that is being sold at Walmart. It is the PE 500. It is a 4 x 4 hoop. There are built in designs and more can be uploaded from a computer hook up. (No USB port though )

But, they are selling it for only $299.00, so if that is your budget, and you want to so embroidery on a smaller scale, it may be worth it to you.

This is not a "D" version, so does not come with Disney built in, but they can be downloaded at Ibroidery.com

(No, I don't work for Brother, I just saw the email today about the new machine).

------
Elna Lotus TSP, Singer 503a-Rocketeer, Brother Innovis 1250D, Pfaff Passport 2.0, Kenmore 10-Stitch, Centennial Singer Featherweight from 1950

Miss Fairchild


USA
Member since 8/24/02
Posts: 7936
Skill: Advanced





Date: 4/27/12 2:18 AM

My Brother PE150 does only 4x4, but that's not to say I don't have patterns that are 8" long. I have the giant hoop that Brother makes for this machine, which keeps me from having to rehoop; I just move the hoop down a post, embroider, then move it again. I can get about 10" in length in the embroidery area (but I'm still limited to the 4" height, unless I rotate the pattern)

You can combine designs with the giant hoop; it just means you finish one design, the needle goes back to center, then you move the hoop down a notch and start over. My bed sheets have a pattern on them, running down the edge, and that's how I do it.

I often thought of upgrading, but with what little I use my machine, it's not worth the expense.

------
"Play the cards you are dealt, but choose who is sitting at the table"..AARP magazine

SEE MY ETSY SHOP HERE: http://www.etsy.com/shop/AuntMaymesAttic
My blog: http://auntmaymesattic.wordpress.com/

tinyskids

New Jersey USA
Member since 7/20/09
Posts: 130
Skill: Intermediate



Date: 4/27/12 10:24 AM

Speattle I was looking at the new machine by brother

Since I have my heart set on a Juki F600 the sewing area is not important.
I just don't want to get an EM that's only 4x4 and then want a bigger size hoop.

I'm thinking maybe getting the new machine by brother or saving for the 770, since its only about $300 dollars more and has a usb. My laptop is dead so we only have one computer now, don't know if I want to lug my machine around just to embroider. If I could save the design to the computer then that's good but if it needs to connected the whole time then that's a problem.

------
Juki F600 Kenmore 385.17626 Juki MO654DE Brother PE770
http://tinyskitchentable.blogspot.com/

schmammy


Texas USA
Member since 12/5/06
Posts: 1028





Date: 4/27/12 11:06 AM

Save for the 770. You will be REALLY glad you did, I promise!

------
Indecision may or may not be my problem. -Jimmy Buffet

http://chihuahuaonmylap.blogspot.com/
Printable Version
* Advertising and soliciting is strictly prohibited on PatternReview.com. If you find a post which is not in agreement with our Terms and Conditions, please click on the Report Post button to report it.
Online Class
Restyling with Exposed Zippers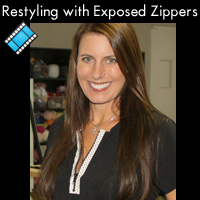 Online Class
Beginners Guide to Sewing Jackets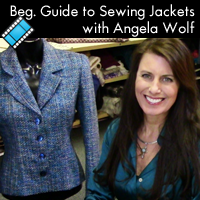 Jalie 2682

by: monicawood...
Review
Favorite Things Little Belle Skirts Pattern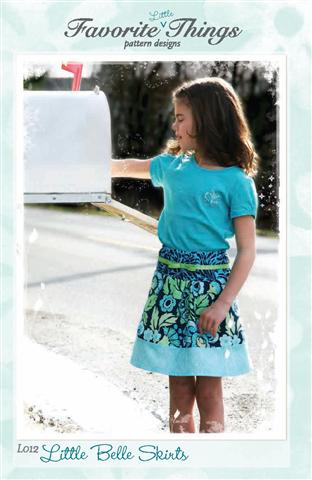 Pattern Details
Chelsea Paper Pattern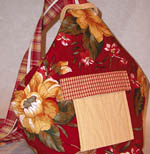 Pattern Details
Pauline Alice Ninot jacket

by: rosiewedne...
Review