Hi! I'm from the Beginner's Board, the poor girl making four garbs to be done at this time next year.
Mostly I'm making shirts and skirts, a pair of pants, and I'm counting on using Linen for ALL of them. But, I don't know what to do for the bodice. Here's my design: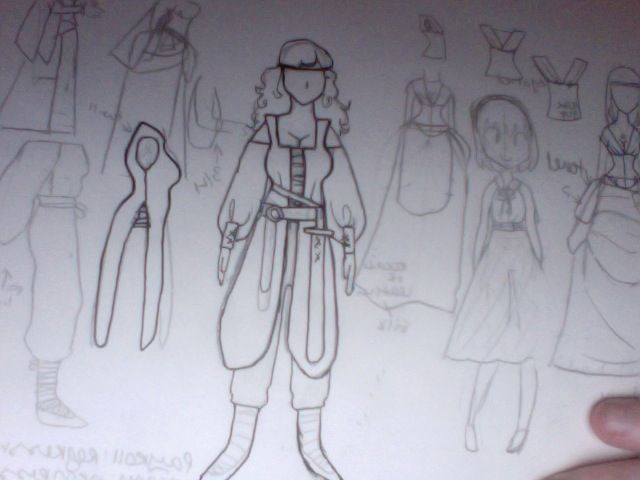 You see, I'm taking a basic bodice design (probably one of the Mccalls patterns) and just lengthening it. Therefor, it needs to be thick enough to look fit for a young knight-in-training type character, but the kicker is that we are in Texas. In the summer. So it needs to not be.... awful, in humidity and 90º weather.
I was thinking cotton duck? Maybe? I really don't know how to pick fabric. There will be boning, but I assume that that will be in the lining and have nothing to do with the upper fabric?
Please help! I'd really, really, really appreciate it.
------
Bear with me!